Not really sure why International Women's Day is celebrated one day a year given what they do in today's world.
It's reported that the colors of International Women's Day are Purple, to signify justice and dignity as while Green and White.
It's true that many are involved in the working world, while others are a stay at home Mother but regardless they all play an important role in our day to day lives.
It's recognized as a day for equality celebrating cultural, social, economic, and political achievements for all women around the world, ensuring to mark for a call to action for accelerating gender parity.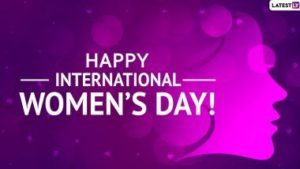 Today's job market see's more women in shaping an equal future and recovery from the COVID-19 pandemic while highlighting the many gaps that remain.
Women are at the forefront of the battle against COVID-19, as front-line workers, health sector workers, as scientists, doctors and caregivers and get paid 11% less than their male coworkers. 
In my household growing up Dad's were important and helped guide us, but Mom was the backbone of the Family.
She stood for honesty, integrity, truth and  respect for my generation which was by far a much better time than today's world where respect is the last thing on the mind of many, well some of today's youth.
That alone sounds sad to say, but truth be known, think about it, how many in today's world would hold a door open for someone going in a mall let alone understand what it means to let the women walk nearest the road rather than on the inside?
Mother not only got up at six to get Dad's breakfast ready, she made school lunches for all four of the kids, fixed Dad's tie and that was prior to her getting ready herself.
We kids did chores after school such as shovel snow in the winter or cut grass in the summer along with chores that were delegated to us after we got home.
Mom came home after work made supper often without changing, dealt with issues involving us kids, offered motherly advice, then cleaned up after supper having little time for herself.
Did we understand what she did at the time, probably not but as we grow older in life we are forced to undertake the many chores that Mom did having little or no help from the kids, which is at best a chore to get them to pick up a wet towel.
Sounds strange, but it's not and if you don't believe me ask yourself how much time your son or daughter spent time on the computer or their phone texting?
Many groups around the world came together to highlight women's equality within their specific arena – and sport is certainly an important area to mark the day.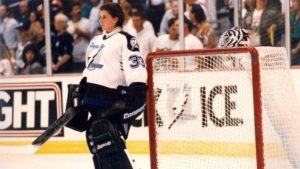 In Canada we reflect back to 1992 when Manon Rheaume was signed by Tampa Bay Lightning to become the first female player in the NHL, but many think this was only a way to increase ticket sales and attract the wives to the game.
Manon played in exhibition games in both 92 and 93 where she spent five years in professional minor leagues, that allowed her to play for seven teams, while appearing in only 24 games.
Locally many will mention Christine Sinclair, Team Canada's National Women's Team Captain who calls Burnaby home and helped put the team on the world stage.
Last season we watched Bianca Andreescu climb up the rankings becoming Canada's first-ever Grand Slam singles champion at the US Open.. 
She's currently the fourth-ranked player in the world and she's only 19.
In 2018 Brooke Henderson (22) took the world by storm becoming the first Canadian golfer to win the Canadian Open in 24 years.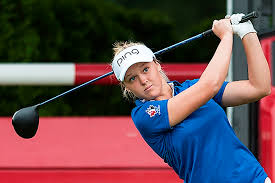 Currently she has nine career tournament victories becoming one of the most dominant golfers on the LPGA Tour, that saw her finish fourth on the money list.
Reportedly Women are Heads of State or Government in 22 various countries, while 24.9% of national parliamentarians are women. 
While Women deserve respect for what they do day to day this alone is a two-way street that has respect going both ways.
Sportswave respects International Women's Day!!