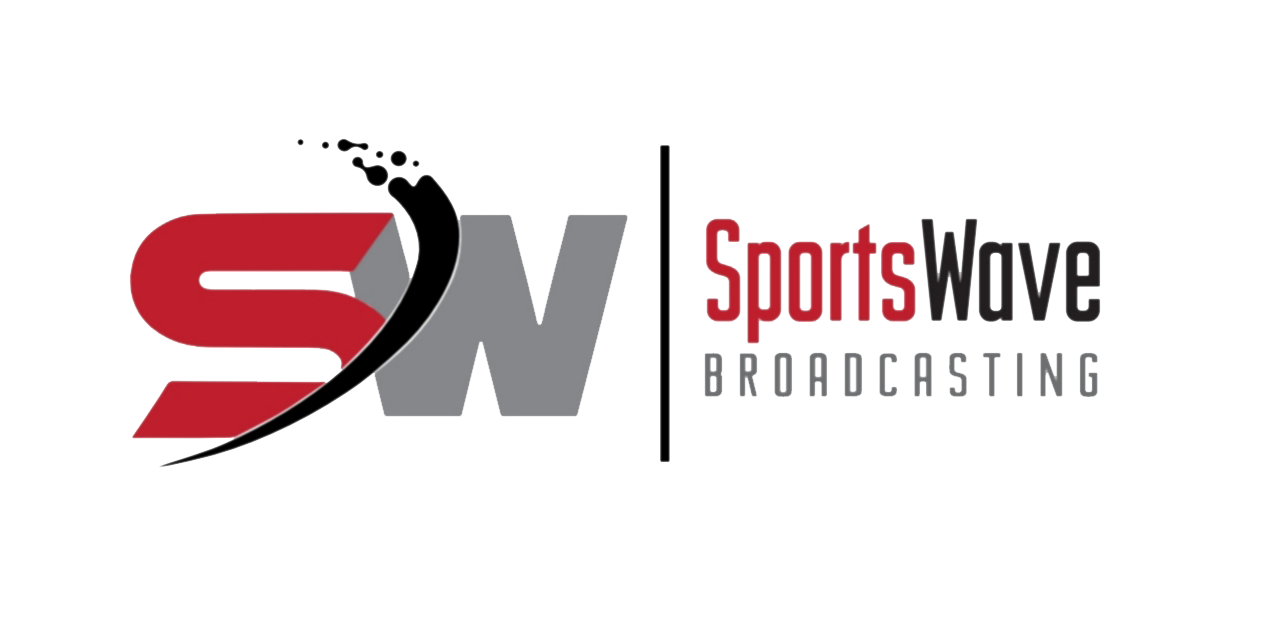 Dr. Theresa Nicassio is a registered psychologist in Vancouver and the author of the award-winning cookbook, YUM.  This week in part...

The proposed amendment to the Canadian Criminal Code that would legalize single-game sports betting in Canada has seen its share of...

Running at your optimum level is dependent on many factors, such as following a proper training program, choosing the right gear,...
Scroll for more
Dr. Theresa Nicassio is a registered psychologist in Vancouver and the author of the award-winning cookbook, YUM.  This week...

The proposed amendment to the Canadian Criminal Code that would legalize single-game sports betting in Canada has seen its...

Running at your optimum level is dependent on many factors, such as following a proper training program, choosing the...

Winnipeg's Nick Taylor pulled off an impressive finish this year at the somewhat unique Masters Golf Tournament finishing tied...

Given the way COVID-19 has attacked the world and the recent problems that this pandemic has put everyone through,...

If you're old enough to remember saying like "Jiminy Cricket," "Golly gee willikers" and "Stop it right there!", you're...

Allison Tai is an elite athlete well known in the obstacle race world, having won numerous races from Sprints...

During "Iron" Mike Tyson's 20 year professional boxing, he was the source of controversy, fear, and fascination. In 1986,...

The Vancouver Whitecaps are mourning today at the loss of a former coach and a great teacher of players...

Canadian actor, director and writer Tina-Marie Springham always had the acting gene but first spent 10 years pursuing a...

This is part two of last week's Fitness Friday Features as we travel to the Island for some scenic...

The Los Angeles Dodgers captured the Seventh World Series Baseball title on Tuesday night in franchise history knocking off...

Vancouver Whitecaps two game winning streak came to an end as the first place Seattle Sounders got second half...

Playing a game online is not only a great way to have fun and unwind, but it can also...

"We could be halfway around the world and be so appreciative of this, of what we're seeing. Yet it's...

The Tampa Bay Rays evened their 2020 world series at a game apiece with a 6-4 win over the...

Brooks Robinson made the third base corner a career when took up the position and called it home for...

Sports in today's world takes many twists and turns, some for the better, others no so with the loss...

This year's world series matches the two best teams in baseball for only the second time in Major League...

I received this from Cycling Canada and wanted to share it with not only the cycling crowd, but also...

The Vancouver Whitecaps gave up a late goal on Sunday night to the LA Galaxy in the first minute...

Meet Karen Graham, a registered dietitian, and a certified diabetes educator. Karen shares her tips in how to properly...

We received this from the SouthLands Riding Club and wanted to pass it along, given that there isn't enough...

Noel Paine is an avid runner, running dad and author, and he shares here in a Q&A the benefits...

I received the following from the Fraser Valley Bandits and thanks to Andrew Savoy for the press release. Basketball...

With the NHL Draft over we have received the following press release from the Vancouver Canucks and want to...

The Divisional playoffs continued Wednesday night on four fronts two in the American League and in the National League...

It's great when teams/leagues share stories or a press release on what is happening with their league and we...

Mitch Spooner has played various levels of minor hockey starting at the younger levels, managing to advance to the...

The American League Divisional playoffs opened today's games in Oakland as they hosted the Houston Astros and in Tampa...

As hockey fans eagerly await the NHL Draft we are hearing that one of the former PG cougars has...

The Miami Heat came up with a much needed a much needed better effort in game of this years...

The Seattle Sounders had Vancouver's number again on the night as they met the Whitecaps with a second half...

For Newfoundland folk duo Jordan Coaker and Kirsten Rodden-Clarke, the start of their music career began when they had...

Ransford Brempong made his name on the hardwood, but he leans on spoken word poetry as an intellectual and...

The NHL  officially announced their list of finalists for the annual awards shown October 5th which included the top...

Sportswave revisited the final show as we entered the millennium and covered various topics from the Quebec Pee Wee...

After failing to win in game five Sunday night to knock the stubborn Dallas Stars the Bolts did not...

One of Canada's Prime Minister's John Turner was a former past Grad of The University of British Columbia and...

Major League baseball like all the Major Sports leagues joining the NBA,NHL in playing under the bubble after a...

The return started September 8th for Vancouver Recreation Centres that began to open their doors while following the guidelines...

Meet Kara Marshall, a registered dietitian and nutrition consultant whose work focuses on plant-based diets, blood glucose management, heart...

If we reflect back to 2003 there were various events that were taking place throughout the Corporation of Delta...

With the NFL returning to the field, we are privy to some quality NFL games for the second consecutive...

The Vancouver Whitecaps have managed to win three of the last four games with the most recent Saturday afternoon...

It's hard to believe that the Terry Fox run this year marks 40 growing and impressive years for the...

With COVID-19 putting a halt to everything in the world and especially the various sports that we are fortunate...

Hockey is currently on hold and most are currently holding training camps, which in conversation with some GM's and...

We continue to hear that during this COVID-19 PANDEMIC that everyone is looking for  that "extra special" thing to...

A mid-week game saw the Vancouver Whitecaps play an impressive match over their rival Canadian counterparts the Montreal Impact...

As the 2020 National Football League officially kicked off the new season Sunday saw a full slate of games...

Dealing with the loss of a loved one recently lingers on and this was impacted by the loss of...

The second of three home games for the Vancouver Whitecaps featured Vancouver playing host to the Montreal Impact in...

As the world awaits the return to normal, which might only be a "pipe dream" for the time being,...

There is something about the onset of autumn which stirs the senses; the closing days of summer are still...

While we are eagerly waiting each evening for yet another NHL "Bubble" Stanley Cup Final with other teams still...

I have been watching this grow over the last while and it's not like we have never hear of...

Each year, well not this one due to COVID-19 the City of Delta plays host to what is commonly...

Steve Nash a household name in British Columbia and was born February 7/74 and it was in Victoria where...

When you have nothing else to do with your life other than reflect on a daily basis, I thought...

Looking back to "Yesteryear" is something that everyone should do every now and then that allows you to catch...

Each year we attend the annual Rugby 7's event at BC Place, one that is filled with pretty much...

I can honestly say that I never ever thought I would be at a sporting event with the stands...

The short summer hiking season in the Canadian Rockies is drawing to a close, as the temperatures start to...

With the nice weather continuing to play out in the lower mainland, I thought it would be good to...

Back in 2018, I interviewed ultra runner, Shanda Hill for The Record, on overcoming extreme obstacles after recovering from...

While having some "down time" only due to COVID-19, it'd seemed time to reflect on past events that have...

Canadian soccer players are making a name for themselves on the world stage and the  two most notable are...

Everyone involved in sports over the past couple of months has been questioning the return date for sport –...

I don't know who was the first person to exclaim, "No pain – no gain" but must have been...

The world is at a crossroads given all the unrest and racism  in today's society that has everyone blaming...

Land-based casinos have a regrettable habit of banning serial winners. You could adhere to all rules and observe social...

Years back covering amateur sports seemed to be the "thing to do" for some, but not all TV stations...

With many sports on hold and amateur sports "chomping at the bit" to return, which might be some time...

Can we have your attention, please, all dogs that know when Master and family are preparing to leave for...

The question one has to ask is simple – "should the Government give funds or any size to a...

While sports are still on the back-burner, one sport that seldom gets coverage is one that was extremely popular...

Each year, Major League Soccer seems to grow and develop, looking to find a place and a standing within...

With virtually every sport on hold, with the exception of a few, we received the following press release from...

Following a healthy lifestyle encompasses multiple variables, such as getting enough regular exercise and proper sleep.  Abstention of recreational...

A sport is one of the common activities college students participate in and where there is a sport there...

One sport that seemed to venture the storm during the Pandemic we are currently facing is that of golf....

Running in summertime presents advantages to busy people trying to stay fit…while stifling heat can be a turnoff because...

Given the changes that we are seeing throughout the world, it's no real surprise that Hockey Canada are making...

With virtually all amateur sports on hold, with the exception of the pro sports the world has to take...

While the summer is slowly winding down given that we have entered into August with the weather finally getting...

While we sit back and reflect on yesteryear and events that we covered in a time where the world...

We seldom hear about sports that many don't consider a sport, except to those who dedicate their time to...

The following signs would indicate you've been depriving yourself of sleep: You hit the snooze button more than twice...

Locally basketball continues, but with a change of venue away from the court in Abbotsford but rather with a...

Over the years, sport has taken various twists and turns, some of which were not necessarily  for the better,...

Running in hot temperatures can be challenging for maintaining stamina and difficult even with water, for our overall health. ...

Golf is the sport of choice and while many play it for a day out, others play the game...

While hockey is some months away we are hearing that both the Moose Jaw Warriors and the Everett Silvertips...

Locally we have the luxury of taking in semi-pro basketball in Abbotsford as the Fraser Valley Bandits entertain fans...

While everyone is patiently waiting for the return of sport, the pro's are moving fast forward with clubs currently...

Yvonne Hogenes, owner of FIRMA energy wear shares her role in creating her mask and the benefits of wearing...

The last major event to be played in Vancouver prior to COVID-19 was Rugby 7's at BC Place in...

Before the world got small with the advent of personal computers in the early 1980's, knowledge was harder to...

This is part three of the three part series with Jake Newton and his struggles he has faced over...

Last week in this space, Dr. Lucas MacMillan, Naturopathic physician and clinic director at Delbrook Integrative Medicine Clinic in...

We are hearing that hockey is looking at an early return to start the season for one reason, that...

Canada Day for 2020 will go down as one of the strangest celebrations ever recorded in history as a...

This is the second the three part series with Jake Newton as reprinted from the Hockey News that he...

While Canada and the World is currently going through the COVID-19 epidemic, it appears that money is what drives...

Over the past while I have been in touch with retired NHL-er Jake Newton talking about his career, which...

Graduation for the 2020 Class can clearly be listed under "strange and bewilderment" for any Grads that attend the...

I enjoyed my recent email interview with Dr. Lucas MacMillan, a Naturopathic physician and clinic director at Delbrook Integrative...

With everyone getting the "jitters" to get on the move and get outside for enjoyment, fun and keeping active,...

While all the sports enthusiasts are eagerly waiting for the "green light" for sports to take off, we are...

A couple of months ago Dr. Theresa Nicassio, a registered psychologist based in Vancouver, B.C. shared her expertise here...

With all sports "on hold" for the present time, sports fans last year saw many travel to Abbotsford to...

One area of BC that continues top caliber athletes is Prince George and four of those athletes are four...

Noel Paine is an avid lifelong runner, running dad, blogger, communications professional and author of the book, Talking Running:...

As the world is showing racism is a problem – a continuing problem, but let's not just see it...

"The way to the heart is through the stomach" is a very old saying. The basic ingredient of life...

To the surprise of no one, sports for the time being placed on hold, at least for all amateur...

Over the years I have had the privilege to work with many great individuals, all of whom were extremely...

Vancouver's Dr. Jack Taunton is known unofficially as the "Father of Running" in British Columbia. Besides being a renowned...

While I have personally never ridden the rail, I was often told by one of my friends that I...

Sports will eventually survive though this Coronavirus Pandemic, which at present has everything on hold dating back to March...

A well-balanced life means that you take care of your body and mind, and still find time to have...

Staying in shape both body and mind is challenging during the novel coronavirus, especially if the gym was where...

I caught up recently with talented contemporary musician, Tara Shannon, the Canadian award-winning singer/songwriter from Russell, Ontario. In 2017,...

Over the past while there has been much discussion regarding pending class action lawsuits over minimum wage payment between...

With Canada sitting in the middle of the Covid-19 Pandemic and reeling from the two recent tragedies in Nova...

Each year hockey leagues undergo various changes, but none as significant as this year for the Pacific Junior Hockey...

As we navigate through uncertain times for the ages, many are lonely in isolation and fearful of contracting COVID-19. ...

The other league operated out of Langley between 2006-2008 with the league office at Hwy 10 and 192nd. This...

We attend various sports and if not entertained by the play, quite often the fans are entertained by the...

As one might expect the theme in today's world should be compassion, giving and saving lives for everyone, not...

In a positive aftermath of the senseless mass shooting in Nova Scotia on April 18th which left twenty-two people...

Hockey is played around the world, all of which is governed by various bodies in each country, province, state,...

The Fraser Valley Bandits announced Tuesday that they have signed forward John Fields (6'9") from Fayetteville, North Carolina for...

Canada's Aerobatic SnowBirds are taking flight to help us remember and unite Canada during this tragic time that Canada...

Given the overall state of the world we are hearing about various professional sports teams that are stepping up...

From humble beginnings, Jon Dunham has won critical acclaim for his last three documentary films while building his reputation...

A while we reached out to various organizations that work with the underprivileged individuals that are affected by COVID-19...

We have had the opportunity to cover various sporting events with one being Golf that saw major players hit...

Professional women's hockey is set to return to Canada, with the National Women's Hockey League made it official announcing...

Given the state of the world, it's not a real shock that some organizations and/or teams are making changes...

Last September we were hearing about how the 2020 Odlum Brown VanOpen would run from August 16th to August...

This is an unprecedented and historical time for the homeless individuals in British Columbia as well as the rest...

With the world at a standstill and everything upside down, sports as we have known it is about to...

It's reported by Le Soir d'Algérie newspaper that the public prosecutor at the Bir Mourad Rais court mentioned that...

While there's no games currently being played accolades were passed out by the WHL earlier that saw Hurricanes Calen...

"You need more exercise," could be one of the most common quotes from North America's doctors. While almost everyone...

While hockey is on the "back burner" it doesn't mean that teams are required to put everything on hold,...

With all sports having been put on the "back burner" for who knows how long, Sportswave normally gets set...

While we are all confined in our homes or so we should be, we'll take a look at the...

While many in the world were celebrating Easter Sunday, others reflected back to the marathon that was undertaken by ...

The International Olympic Committee officially announced the winners of its six (6) Women and Sport Awards, one being a...

In last week's column, registered psychologist, Dr. Theresa Nicassio offered her expert advice on how to deal with our...

We posted an article earlier in the week surrounding the horrific and tragic Humboldt Broncos accident April 6th that...

While we all sit at home in a state of isolation there are various places we can set our...

While many were getting ready to have supper in Saskatchewan's small town of Humboldt the team was on route...

You have a warm bed, food on the table and a clean change of clothes, yet we complain if...

While it's not taking off as of now, it will happen next year that will see Jennifer Scott named...

Our mental health during COVID-19 is a concern during uncertain times as panic and powerlessness combined with loneliness can...

Sports in the Province doesn't necessarily have all athletes come from the lower mainland, albeit that is where there...

The world has changed and lord knows it changes on a daily basis and our thoughts and prayers go...

In conversation with various individuals who are involved in sport, I reached out to many of my friends to...

With nothing to do other than house work and getting bored, I have been watching lots of TV over...

With what was to be the end of spring break, we are hearing that the two week break will...

If you're like me during this quarantine period, quite possibly you are trying to clean your house and the...

No real shock to have this come across the desk regarding the cancellation of yet another event all due...

Canada took the lead by saying "No – We'll not attend" and now we are hearing that the IOC...

We received the following press release from Taylor Rocca, Director of Communications for the WHL and Dan O'Connor Vancouver...

Travel anywhere in today's world simply isn't happening all due to the Coronavirus (COVID-19) PANDEMIC, which is understandable. When...

Given the state of the world are we really shocked to hear that the upcoming 2020 Olympic Games are...

We are braving through dangerous times across Canada with no end in sight to the deadly CORONAVIRUS. With directives...

It's seldom that officiating gets any recognition, but when it's due from the desk of Sportswave it's nice to...

Welcome to Sportswave's new feature article for Travel Tuesday where we will offer you travel tips, locations to visit...

In light of the ongoing Covid-19 that is affecting 162 Countries and Territories around the world in addition to...

Delta Hockey Academy Director Ian Gallagher announced today that Mark Taylor will be joining the Delta Hockey Academy coaching...

Meet Samantha Brookes, CEO and Founder of Mortgages of Canada and author of "Cash is Queen. To have a...

Given the state of the Coronavirus (COVID-19) virus and the manner in which it is spreading, we can't be...

With all the concerns regarding COVID -19 Virus going around, I want to share the recent press release sent...

We received the following from the Harry Jerome Track Classic and want to share it with everyone that is...

As the Rugby 7's come to a close at BC Place it's been announced that four of the World's...

The Vancouver Whitecaps took their travelling road show on the road to face the LA Galaxy in a match...

It's not the first event that has ever been cancelled over the past years, but given the new strain...

Vancouver welcomes the world to BC Place for yet another Canada Rugby 7's in what is called the "best...

Liona Boyd is a world-renowned Canadian classical guitar player with several major accolades, including the 2018 Lifetime Achievement award...

With Basketball being on the forefront of sports given March Madness, it was only important that we reached out...

We all understand that technology is the way of the future, not just for every house, but more so...

While some sports are wrapping up their season, others are in the process of getting set to "tip-off" the...

The Vancouver Whitecaps enter the 2020 season in hopes of new and much higher expectations moving forward. Given the...

With Basketball in the forefront this time of the year various school teams have taken their game to a...

Given all the concern and frustration in the world today, it's great when community organizations get involved with each...

Meet Therés Amee, a renaissance woman who is a role model, healthy body image advocate, model, actor and founder...

Pink Shirt day continues to grow all thanks to the idea of former BC Premier Christy Chark who was...

Many in the lower mainland are still "buzzing" about the ten year anniversary of the 2010 Olympics and to...

This weekend marks yet another BC Winter Games over three days that will see youth ages nine to 17...

As British Columbia celebrates the 10th anniversary of the 2010 Olympic and Paralympic games played in both Vancouver and...

It's not a stretch to suggest that Canadian two-time Olympic swimmer Scott Dickens was born to swim. At the...

In a manner to continue to promote Amateur Sport, I want to share the following press release I received...

This past weekend the Langley Events Centre played host to the 2020 BC Secondary School Wrestling Championship with wrestlers...

Soccer Canada Soccer returns to Vancouver Island for what is called the 2020 Men's International Friendly. The match will...

While we eat and sleep hockey it's great to reflect back to when we started playing officiating and/or coaching....

Special Olympics mean various things to different things to everyone, but for those involved the only manner in which...

Enjoy our Fitness Friday feature as submitted by Christine Blanchette each and every Friday. When it comes to recognizing,...

For the past 18 years Canuck fans have been entertained by both Henrik and Daniel who have grown from...

Being able to participate in a sport either as a player, official, coach or volunteer helps today's youth in...

The Buffalo Bandits halted a Vancouver Warriors two game win streak Friday night at Rogers Arena stealing a 15-8...

One can actually say that curling is for those who are nimble and able to adjust to the various...

Is there a link between exercise and mental health? Most medical experts will unequivocally endorse the benefits derived from...

With many fighting the elements to attend the game Rivalry Series game that featured Canada play host to the...

Growing up in small town in Canada or the US doesn't necessarily mean that you can't follow your dream...

Kobe Bryant will be honored in August as one of the 2020 Inductees in the Naismith Memorial Basketball Hall...

Allison Tai, a certified coach, and established distance runner found her niche when she decided a few years ago...

To the delight of many Canadian soccer fans the long wait is finally over, but the wait was well...

Being involved in sports I often question the well being of athletes that compete in a variety of sports...

While we all want to have sport played in a safe environment, some fans/parents take the games far too...

A sport that seldom gets any coverage is that of Pickleball and the manner in which it is growing...

The Delta Ice Hawks played host to what is expected to be the first of many All-Star game that...

It might have been the best kept secret, but you knew it would eventually be released and we can...

Tradijy struck the sporting world Sunday with the news that Koby Bryant (41) his Daughter (Gianna) and early reports...

From playing to taking on a much bigger challenge given the way Professional sports and adding Women to their...

According to a 2017 Public Health Agency of Canada report, 30 percent of children aged 5-17 are overweight or...

Contract terms are never easy to reach, especially in the sporting world as it's owners vs players with all...

It started a somewhat of a fad, but now it seems to have taken the hockey world by storm...

We all understand that changes in sports happen, but this recent change by the International University Sports Federation (FISU)...

After the first post was up, I received numerous emails from individuals who were encouraged by what Jake had...

Despite the snow in the lower mainland it's fair to say that Scott Bonner is used to this given...

In sticking with our weekly Fitness Friday this week Christine had the chance with Kitsilano resident Blake Havard who...

Having been an official, mostly for ice hockey, I continue to wonder what life's like after the game for...

Canada officially punched their ticket to Tokyo to represent Canada in Men's Volleyball in the 2020 Sochi Olympics going...

Hockey down under this time of the year, isn't what's on the mind of may in Australia at this...

Following several requests wondering when the second interview with Canucks Announcer Al Murdoch, would be up – wait no...

Vancouver played host to the Volleyball Olympic Qualifier for the 2020 Tokyo Olympic Games and was held at the...

It's great to receive guest posts and the most recent that we wanted to share is fromTrinity Western who...

It's great when you hear of someone that you have connected with over the years to know that their...

It's hard to believe another New Year, along with a new decade is upon us whether we're ready or...

Change for any organization can be either productive for both parties or it could turn out to be a...

With the Vancouver Whitecaps set to kick-off the season with the first home game played on home turf at...

For those who may have forgotten we have posted two other articles on the Runner in Red, but wanted...

We recently mentioned Diane Clements being appointed to the Order Of Canada and now we are hearing of another...

We are hearing that the 68,000 venue played host its first sporting event since opening that saw Vissel Kobe...

We have the luxury of meeting and chatting to several great broadcasters over the years with each being unique;...

The San Diego Seals came to Vancouver on a winless streak starting the season off with one thing on...

Wow – controversy surrounds sports like there's no tomorrow, first it's the World Junior's and the suspension levied by...

The World Junior's started with Team Canada pulling off a 6-4 win over the US in a hard fought...

We get the luxury of talking to Diane at various events we cover regarding track and field in the...

Anyone that knows me personally, you know that given the chance to promote a sports official, I'm going to...

Regardless of where you live, sport is about having a passion, dedication and desire to achieve success at any...

To take understatement to epic levels, Kathleen Tonnesen is a multi-talented individual, a professional artist and is the author...

As the Canucks entered the last two home games prior to the Christmas break, it was clear that they...

Sport and especially the Olympics cost money and it's not cheap for any city to host the Winter or...

Part Four of Four in the issue on Stroke & Health! There is an area near the front of...

Living in the area in which we do, it's great to be able to play some sports year round,...

Officiating is something that not everyone can do and only the strong survive and achieve success in the higher...

Learning how to negotiate with others can be a challenge that can negatively affect your overall health. A book...

While the sport of Cricket has been around for a while, it's a sport that we ever hear about...

This past season wasn't the easiest for the Whitecaps, given the turmoil surrounding the club that probably starts when...

The following is Part Two of Four of the earlier article!! Health Risk Factors and Prevention 80% of all...

Once again we are hearing how Parents can be overly aggressive, if not abusive toward Coaches in this wild...

The Canadian Lacrosse League and the Major Junior Lacrosse League enter into what is called a new multiyear partnership...

The Canadian Hockey League (CHL) in association with National Hockey League Central Scouting announced 40 players that were invited...

While we continue to promote various sports, we often worry about some of the individuals playing, meaning the older...

The New York Riptide opened the season on Canada's East Coast at the Scotiabank Centre in front of 6,847...

Lucila Diaz believes her secret ingredient to success in all aspects of life, including her career as an interior...

The Western Hockey League continues to produce players that are not only talented, but also world class players that...

Despite the fact that it's winter, Soccer is still being played at various parks in the lower mainland, given...

While many might mention that you have to live in a "big city" to achieve success at pro sports, ...

The world revolves around safety and of course being politically correct and one can only assume that the two...

Friday we mentioned that the Fraser Valley Bandits secured a new bench boss for the upcoming season and in...

It's a green light by the Queensland Cabinet for them to have "given the green light to go to...

The wait is finally over for the annual Vancouver Giants Teddy Bear Toss, but this year features a new...

Teams in various organizations go through changes, so mid-season others at the season end and of course this depends...

Call it commitment, dedication or simply wanting to be the best you can at what you do can and...

Meet Charisse Marei, an eco-conscious lifestyle expert whose passion for empowering people to embrace a healthy home, healthy lifestyle...

In the first part we focused on what some might mention is common sense, but while we venture out...

I am hearing that Haryana Neeraj (24) who is an India Open Women's Champion in the 57kg division has...

The Fraser Valley Bandits of the Canadian Elite Basketball League made it official and announced that Kyle Julius as...

Tuesday's match-up against the Aldergrove Kodiaks and the 9-0 win has the squad in hopes of climbing up the...

December 3rd marks International Day of Persons with Disabilities which is a global effort to promote overall understanding giving...

It continues to be a concern each year for Junior B Hockey in the Province for them to play...

Flames GM was on the hot-seat last week, until he made the decision to relieve Bill Peters of his...

The annual Subway Bowl Football finals in all divisions once again are played at BC Place Stadium in Vancouver...

Skating on his ice has a new term used when you want to attend your local "GLICE RINK" –...

For those who have never attended the annual Vancouver Giants Teddy Bear Toss in recent years, first where have...

When we focus on keeping active we quite often forget that's also important for us to keep our "furry...

We all know it as the centre of the universe, especially if you live on Canada's West Coach and...

Dreams do come true if you have a passion to follow your dreams, your coaches and have what I...

In today's society we are well aware of the "tender" concern is that many of the younger generation have...

Attending the Fraser Valley Bandits of the Canadian Elite Basketball League games in Abbotsford is to say the least...

Special Olympics athletes from across BC and the Yukon will compete over the weekend of July 8th-10th in 2021...

If you're a fan of tennis and in the past been fortunate to attend the Odlum Brown VanCity Open...

Any time you set your mind to it, you can achieve success and such is the case if you...

Recognition is something that is seldom given by those in charge of any sport organization, but when it comes...

The Indian football team was officially eliminated from the 2022 World Cup qualifying following a 0-1 match loss to...

We all know that football can be an aggressive sport, but leagues have various rules in place to prevent...

Freedom is something we take for granted until someone tries to take it away.  Freedom allows us to fly...

While many might know, Delta has an Aussie Rules Footy program that is played in North Delta called the...

The start was simply, first find a rink and in this case it was the Burnaby Winter Club, then...

Living in the lower mainland of British Columbia has its privileges, one of which is the ability to golf...

This past fall Sportswave had the opportunity to cover the Fraser Valley Bandits in the Canadian Elite Basketball League...

Congratulations go out to the seven (7) newest members that were inducted into the Canadian Paralympic Hall of Fame...

Sticking with Hockey, it is nice to see that former Canuck enforcer Donald Brashear is back on the ice. ...

So Hockey Canada enters into the discussion of being politically correct and removes the term "Midget" from the list...

If you're old enough to remember, the Vancouver Canucks had two (2), not one but two star goaltenders who...

As we know and understand, especially if you live in the lower mainland of BC, the talent pool of...

We've mentioned for a long time that sports are for all genders and given the talent of those coming...

This past season for the Vancouver Whitecaps was to say the least as many have mentioned simply disastrous as...

Winter marks the flu and cold season, and with the holidays fast approaching, it can be very disruptive for...

This is written with no bais toward any individual, community and/or culture and is not directed toward anyone!! This...

For those who know myself, Laird Allan and Bruce Nolte you know that our main focus is to promote...

The Ayodhya verdict seemed almost unanimous for the Uttar Pradesh wrestlers as they are hearing that the 65th Senior...

Boxing isn't a sport that often gets covered enough by most media not just in BC, but also Canada...

Given the recent hype of the MLS Championship match we are hearing that there is or could possibly be...

With many in the lower mainland talking about the high gas prices in the area the Giants only concern...

Given the recent concerns in the area about the sport of Pickle Ball and their courts, it comes as...

Living on Canada's west coast allows us to take part in sports that others may not be able to...

For many players they are contented to play in one final championship game in their career, but for others...

Watching sports can get everyone at times emotional and given the suspensions handed down by the governing bodies, it's...

Former Canuck Coach Willie Desjardins brought his Medicine Hat Tigers  (10-5-1-0) to the LEC in hopes of leaving town...

The Fraser Valley Bandits of the Canadian Elite Basketball League (CEBL) announced they have reached a mutual agreement with...

Ticket sales went as fast as Mom's apple pie on a Sunday night and given the success of the...

The 2019 Premier's Awards for Indigenous Youth Excellence in Sport were presented to six outstanding Indigenous youth athletes from...

Rugby seems to be taking the world by storm, especially in the lower mainland and the resurgence of Rugby...

Canadian actor and musician, Kyle Meagher, at 17 has already combined his talents to launch a career while making...

Sports takes various twists and turns and when you reflect on the start of your career, regardless of sport,...

Last season, saw the North Vancouver Wolf Pack of the PJHL finished the season winning the regular season league...

For Peter Butler running is his way of life and in doing so he started at the early age...

Canadian country artist Danielle Todd call's Guelph Ontario home when not on the road and her passion for music...

Here's a sport that never gets any attention and if they do, it's seems to be only by accident. ...

Being successful doesn't necessarily mean winning a championship, but becoming the number one for any sport means more than...

As the Federal Election winds down and in only a few hours we will know what Party will hold...

Regardless of the location having the candidates meet up for an interview is always appreciated and this time it...

One would only assume that given the recent success for the World Indoor Lacrosse Championship in Langley that the...

Canada Soccer have announced their squad for the FIFA U-17 World Cup Brazil 2019, an exciting next step for...

While the beginning of fall can be perfect for starting a running program, the last two months can test...

The Canucks hit the ice coming off an impressive 3-2 S/O win over the Flyers for their second win...

Three out of seven isn't all that bad, but the odds of having all seven Delta Candidates contact me...

Johnny Gaudreau, Sean Monahan, Connor McDavid, Leon Draisaitl, all of the big names for both Alberta teams made their...

While golf is somewhat wrapping up in various areas, the lower mainland continues to see growth despite the inclement...

Reaching out to those running for the upcoming Federal Election, regardless of party can often be a one-way street....

You knew it would only be a matter of time and while many are skeptics, others are hopeful that...

The arrival of fall brings such amazing splendor that it's a wonder it isn't enough to compel everyone to...

The Delta Chamber of Commerce hosted two All Candidates Meeting with the first at ND Secondary followed by the...

The popularity continues to grow, especially in the small town who are excited when a Junior team makes a...

Given the success with sports athletes, coaches, volunteers, builders and pioneers that the Delta Sports Hall of Fame has...

I have a rhetorical question: If you could improve your quality of life, how far would you go? If...

Delta Sports Hall of Fame has a history of celebrating the life long accomplishments of local Delta individuals who...

The final championship game featured Canada taking on the Iroquois Nationals in a match-up for the fifth consecutive championship...

It's seldom that you hear anyone talking about the sport of Judo, but if you look around your community,...

The city of Montreal and Taekwondo Canada are thrilled to have over 1200 international Athletes, Coaches, Officials and Delegates...

As long as he can remember, Canadian pianist and composer Tim Nast had a passion for healthy living and...

The Readi software platform is device agnostic, interpreting sleep data from compatible sleep trackers, including the ReadiBand™ from Fatigue...

Any time that the Sportswave crew are able to cover new and exciting sports, it's a welcoming experience for...

National Coaches week is celebrated in various ways, all of course different by groups and/or associations throughout the country....

The final day of the round robin portion of the World Indoor Box Lacrosse Championships proved to be very...

My first ever introduction to Fatigue Science was through former Vancouver Giants Head Coach Don Hay so as to...

Concerns always arise when it comes to the overall safety of the Athletes whenever they travel to various regions...

Seth Bafaro opened the scoring with his second goal in as many games at the 3:43 mark while both...

World class Indoor Lacrosse Championships hit the floor at the Langley Event's Centre and is being played over 10...

Tony Marzo was lying in a hospital bed in severe discomfort, asking himself, "Why am I here?" That was...

The game of Football at the pro level of the game is a game that should look at making...

Normally each and every season regardless of the sport we as spectators or media members see revised rules that...

Fredy Montero came on as a late substitute in the match and managed to score the game winning goal...

If you live in the delta area, you should be aware of the delta Deas Rowing Club which is...

For anyone to get recognized by a team or organization is something special that no one can take away...

In an email interview, the Halifax resident regards himself as a soul/funk singer who recently released his new single,...

As the 2019-20 season is set to kick-off for yet another year the Canucks are looking at making this...

Is it fair to ask how many star players that you remember in your life that have had their...

Canada played a World Cup warm-up match against the US at BC Place Saturday prior to the Rugby World...

Given the growth and popularity that tennis is commanding not only on Canada's west coast, but across the country....

Part 1 introduced you to the sport and as mentioned it's not for the faint of heart, but the...

Canadian Sprinter Jerome Blake Ready for World Athletics Championships One of Canada's fastest sprinters, Jerome Blake is on a...

While this summer we were simply not able to cover the Odlum Brown VanOpen due to an extremely busy...

As Families we either play, coach, watch or volunteer for a sport that in most cases keeps the Family...

We often hear about sports in some of the strangest way's and this one is no different, given the...

Saturday's game was somewhat of a "wake-up" for Team Canada and definitely not the outcome that they expected given...

The second to last game for the Americas Qualifier was a mid-day affair that featured Puerto Rico taking on...

Taylor McQuillin and Sierra Hyland combined for a one hitter in Team Mexico's 7-0 shutout win in the final...

With Olympic level ball being played at Softball City in South Surrey, it's interesting to know that Women's ball...

With the long weekend in full swing the ball season is far from over, especially at Softball City in...

The Vancouver Canadians wrapped up their final home "nooner" game of the 2019 short season Single "A" ball in...

The Delta Police Department had two of their members recently competed in the 2019 World Police and Fire Games...

Hypothetical question for marathon runners: Would the sight of a man in a chicken suit approaching the finish line...

If you are a fan and follow Sportsnet with the panel throughout the hockey season, it's interesting to know...

Cuba won its third straight game playing Guatemala in the early game in convincing fashion following a slow start...

While the sunshine is still around and hockey on the horizon with training camps currently underway others are turning...

Getting inducted into any Hall of Fame is not something that everyone strives for or even sets out to...

The World Baseball Softball Confederation (WBSC) President Riccardo Fraccari announced that the WBSC will distribute $5.2 million (US) in...

We are hearing that a Senior AIBA official mentioned that Jost Schmid told the worldwide governing body he is...

Given all the hype for the Americas Qualifier, it's fitting that opening day finally arrived attracting a good size...

Team Canada returns to Softball City, but this time they are competing for a birth to qualify for the...

With game one and two in the books the Orangeville Northmen are in full control of the series and...

Maybe he's not your favorite GM that currently heads up the Vancouver Canucks, but he's the one that is...

The upcoming two weeks has the Canadian Parapan Am team compete in Lima at the 2019 Parapan American Games...

Canadian singer/songwriter Crystal Shawanda was only three years old when her passion for singing was nurtured. While growing up...

The Victoria Shamrocks literally shocked the defending Minto Cup Champions, the Coquitlam Adanacs in the preliminary round of this...

The Vancouver Giants in conjunction with Vancouver Canucks Sports & Entertainment are excited to announce that the 2019 Teddy...

With the Minto Cup kicking off at the Langley Event Centre those in attendance will have the luxury to...

Sunday was a chance for the teams to solidify their positions in the round robin portion of this year's...

The Odlum Brown VanOpen wrapped up mid-afternoon with both winners having outstanding matches showing no mercy to their opponents....

Vancouver watched as DC United come out strong on the counter attack in the first two minutes of the...

With the days getting shorter and the weather turning somewhat cooler playing under the lights for Vancouver's Single "A"...

Semi-pro basketball hits the hardwood one last time at the Abbotsford Rec Centre with the hometown squad Abbotsford Bandits...

Sports continues in various venues in the lower mainland and playing in West Vancouver at the Hollyburn Country Club...

The 2019 Minto Cup officially kicked off at the Langley Events Centre where world class Junior "A" players hit...

Canadian Sport Institute Ontario (CSIO) would like to congratulate Team Canada on a successful The Canadian Team delivered inspiring...

When you think of coaches and how they travel or move around it might help if you put it...

During the summer, many of us enjoy participating in outdoor activities such as hiking. It is recommended by experts...

Not exactly what they were hoping for, but last chances seldom come twice as many know and now it's...

One sport that continues to grow in Canada is that of Women's Soccer and simply put there is one...

Giants General Manager Barclay Parneta announced today that the Giants have added Dave Chyzowski (Edmonton, AB) to their coaching...

Locally the pro teams in the area are suffering beyond belief and when it comes to playing for fun...

Avid golfers will say any day is a good day for golf and for the better ones this is...

The secret ingredient to enhancing your running performance while preventing injuries is improved core strength. And the best way...

Given the recent troubling times for the Vancouver Whitecaps FC, it's not a surprise to hear of changes to...

Many attend and watch the Calgary Stampede with enthusiasm wanting to be entertained for the dollar value they pay,...

If you are looking for a Streaming Provider such as I was a while back and you might struggle...

Summer is the perfect time for starting a running program as warm temperatures and longer daylight hours provide extra...

As many know, hockey never quits and just when one season ends, the other begins and those who are...

The run for the playoffs for the 2019 Provincial Majors has four of the seven teams advancing to the...

The 4th annual Yogen Früz Brain Project is an outdoor exhibit deemed as "Interactive Brainstallation" held every year in...

The 2019 BC Little League Provincials baseball wrapped up day one Wednesday at Little Mountain Ball Park with the...

The 2019 Provincial Best teams are putting on a first class show at Hillcrest Stadium home of the historic...

It's great to get caught up on various sports in the area and one other that is making waves...

Sportswave enjoys getting information on various athletes and we are pleased to receive this from Ben Ronald PR Assistant...

The BC Hockey League (BCHL) Board of Governors has announced they have given unanimous approval for the sale of...

As per our weekly "Fitness Friday" feature supplied by Christine Blanchette, this week she had an in depth chat...

The Annual Canada Cup Fastpitch once again hits the diamond at Softball City and has again attracted teams from...

The fun was there and the fans were hoping for a win by their home squad breaking the six...

Running offers many more benefits than merely losing weight and improving your cardio. It's well known as a good...

Staying involved in sports is what keeps many young and active regardless of age, gender or how the individual...

Hockey is taking centre stage in the area, while the BC Lions are ready to host the Edmonton Eskimos...

With BC Superweek continuing to take centre stage in the lower mainland the most recent race to attract record...

Given the fact that the USA won the Women's World Cup with a convincing 2- nil win over the...