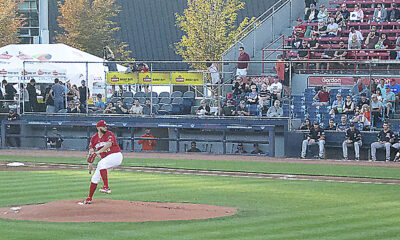 Baseball
Development In The Minor League
Photo credit – D. Laird Allan/Sportswave.ca archives Living in the lower mainland we have the chance to watch the Toronto Blue Jays minor league affiliate team...
Sticky Post

/ 10 months ago

Photo Credit D. Laird Allan/Sportswave A five-run fifth was the difference in an 8-2 win for the Vancouver Canadians over the...
More Posts
About Steve Erickson
Sports Broadcaster for www.Sportswave.ca and Eastlink/Delta TV.
Sportswave's focus is to promote and Webcast Amateur Sports in the Lower Mainland for today's YOUTH!
Our focus on to promote YOUR sport to YOUR community and the WORLD!
Contact Steve: Sportswave@dccnet.com
"Sportswave's Photo Archives"
D. Laird Allan – Photographer