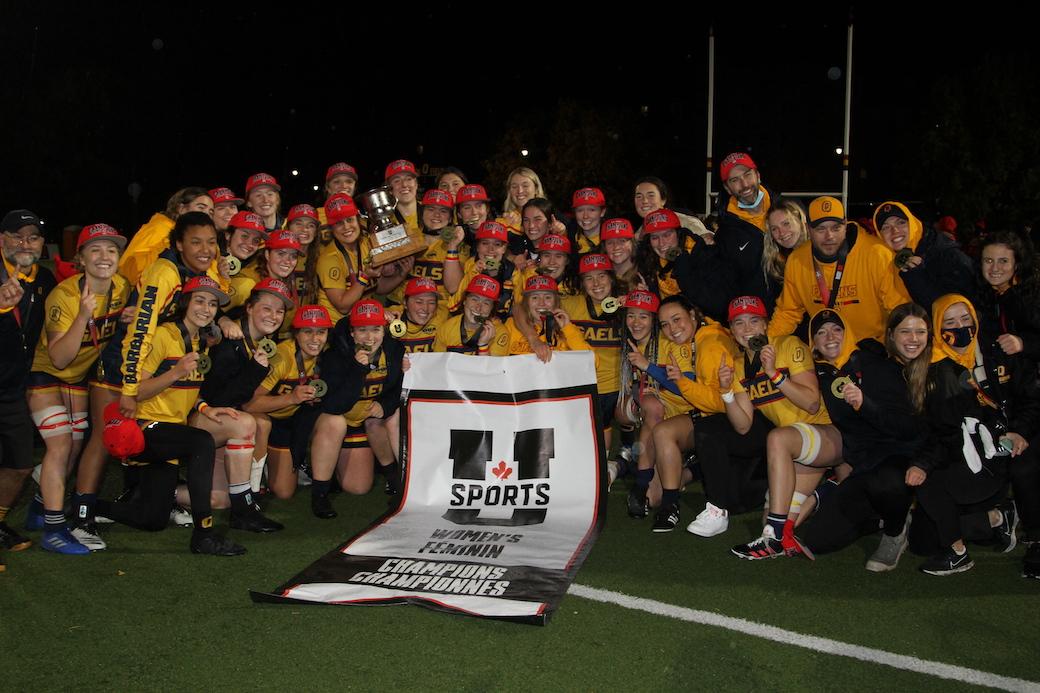 While the weather on Canada's west coast is abmisal with torrential rains, Rugby is one sport that can be played in all weather conditions as we have seen in the past.
We have recently received the following press release from U-Sport and wanted to share it with Rugby fans.
Enjoy the read and thanks to U-Sport for the info:
Jaden Walker's try in the 49th minute was the game-winner in the Queen's Gael's golden performance, capturing their first U SPORTS Women's Rugby Championship title in program history with a 26-18 win over the Ottawa Gee-Gees on Sunday at Nixon Field.
Walker's try came early in the second half, breaking a 15-15 deadlock that the two sides took into halftime.
The Gaels, who earned silver in the 2019 final, relied heavily on their captain and stalwart at the No. 8 spot, Sophie de Goede who scored a try, three penalty goals and a convert to lead Queen's to their first Monilex Trophy in front of a home crowd.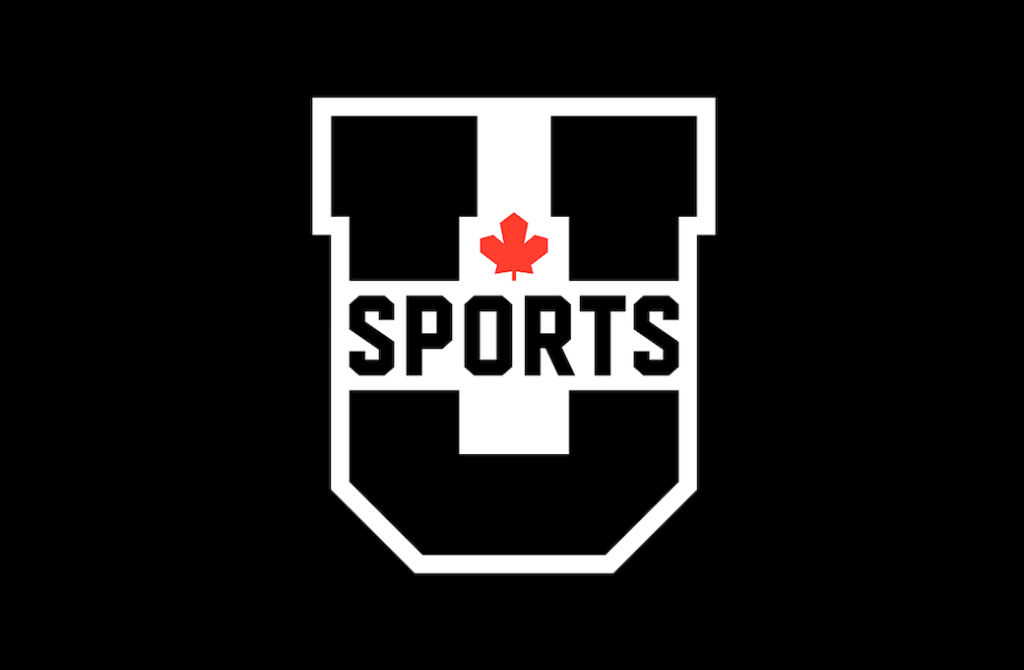 de Goede, who was named the 2021 U SPORTS Women's Rugby Player of the Year, received the Championship MVP nod.
Queen's Kiana Kozak also scored for the Gaels in the championship performance.
Ottawa's Taylor Donato and Madison Grant scored a try apiece while Claire Gallagher scored two penalty goals and a convert in a losing cause.
The Gee-Gees took home the silver for the second time in franchise history after taking second place in the 2016 tournament. Ottawa took gold in the 2017 U SPORTS women's championship.
The Gaels' de Goede and Siobhan Sheerin were named to the tournament all-stars while Maya Montiel, Anna Dodge, Merideth Sirrs and Alexandra Ondo received the honour on behalf of the Gee-Gees.
Nike Top Performers
Queen's: Madeline Kushner, Ottawa: Claire Gallagher
Championship MVP, Sophie de Goede
Championship All-Stars
Prop – Maya Montiel, Ottawa
Hooker – Anna Dodge, Ottawa
Prop – Meredith Sirrs, Ottawa
Lock – Rori Wood, UBC
Lock – Faith Tilley, UBC
Flanker – Nele Pien, Laval
Flanker – Siobhan Sheerin, Queen's
8-Man – Sophie de Goede, Queen's
Scrum Half – Corinne Frechette, Laval
Fly Half – Savannah Bauder, UBC
Winger – Alexandra Ondo, Ottawa
Centre – Audrey Champagne, Laval
Centre – Shoshanah Seumanutafa, UBC
Winger – Larah Wright, Victoria
Full Back – Talia Hoffman, Guelph
R.W. Pugh Fair Play Award:
Victoria Vikes, accepted by captain Chanelle Edwards-Challenger
Queen's 26 – Ottawa 18