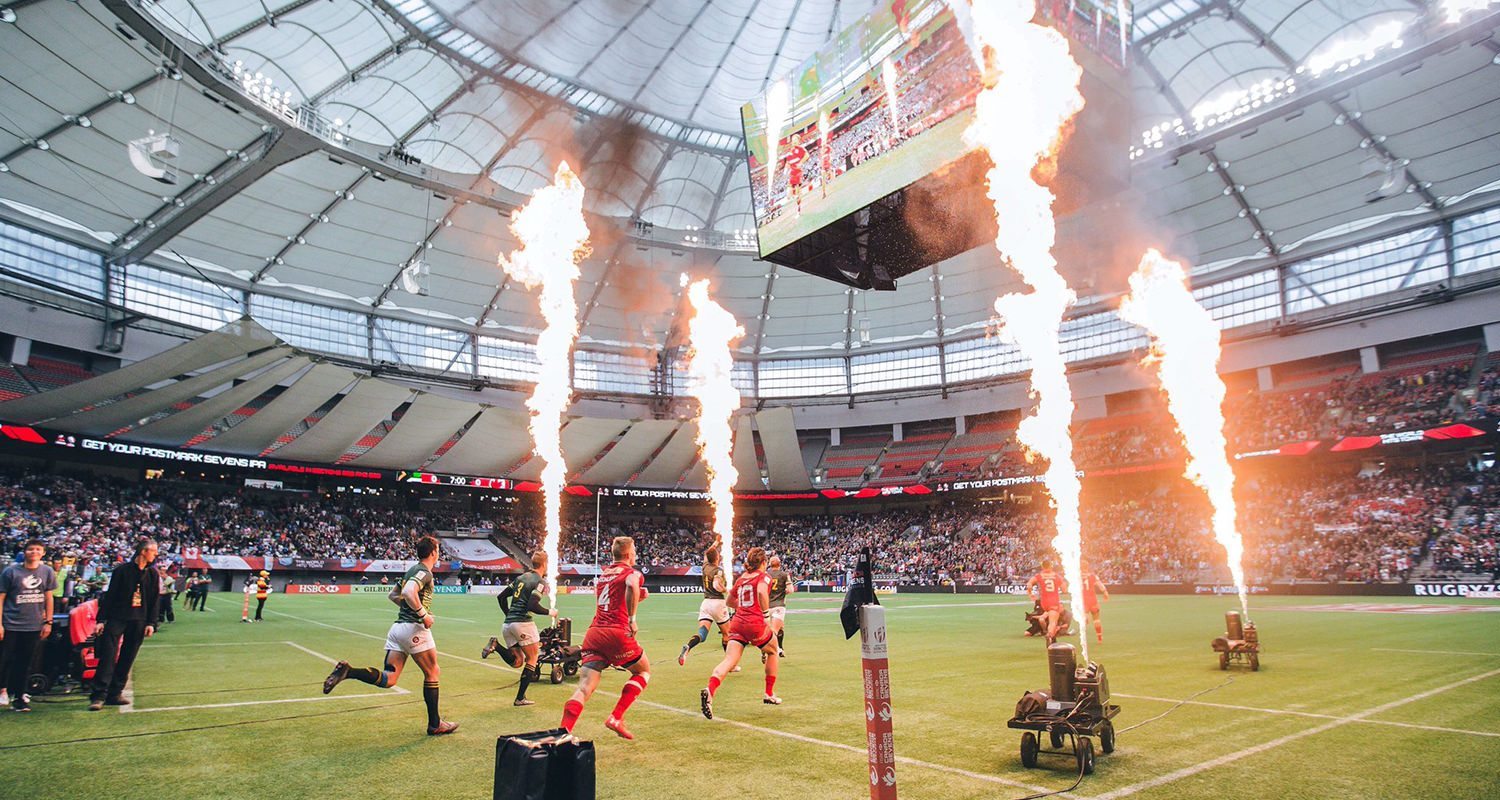 Each year we look forward to attending the Rugby 7's played in Vancouver at BC Place which at times seems to be more like "Halloween 7's given that every plays Mr. DressUp.
Covid over the past has put Rugby 7's on hold with the exception of September 18th-19th and only permitted fans in the lower bowl consultation with BC Place and Provincial health and safety officials,
We are hearing that Rugby Canada makes it official and announces the return of Canada Sevens February 26-27, 2022 with tickets on sale Nov. 25, 2021 at 10:00 AM.
As we should expect and understand, anyone attending will be required to show proof of vaccination upon entry at BC Place.
Next year 16 teams are expected to return which include Fiji, Australia, Samoa, England, Scotland, Wales, France and Argentina. New Zealand has tentatively accepted the invitation to the Vancouver event, pending confirmation of travel logistics.
Grosvenor is the main sponsor and once again presents the annual 50-50 draw with BC Rugby with proceeds benefiting local rugby and a charity of their choice.
We should make note that in 2020, the property company got behind the 'Boots to Kick Cancer' campaign which, in combination with the 50-50, raised over $35K for Ronald McDonald House BC & Yukon.

"We are pleased to continue our involvement with the HSBC Canada Sevens as we enter our sixth year supporting the tournament,"
Senior Vice President of Development and GM for Grosvenor's Vancouver Michael Ward mentioned "As an active property owner and developer, we are committed to making a positive difference in the communities, like Vancouver, where we operate. We are extremely proud of the role we continue to play in ensuring the event's success and we value the vibrancy the Sevens brings to Vancouver."
Rugby Canada CEO Allen Vansen mentioned "On behalf of Rugby Canada, I would like to thank Grosvenor, as well as our other Premier Partner Sport Hosting Vancouver for their continued support of HSBC Canada Sevens."
Coverage for all HSBC World Rugby Sevens Series tournament stops will once again be CBC Sports beginning in Dubai November 26-27, 2021.