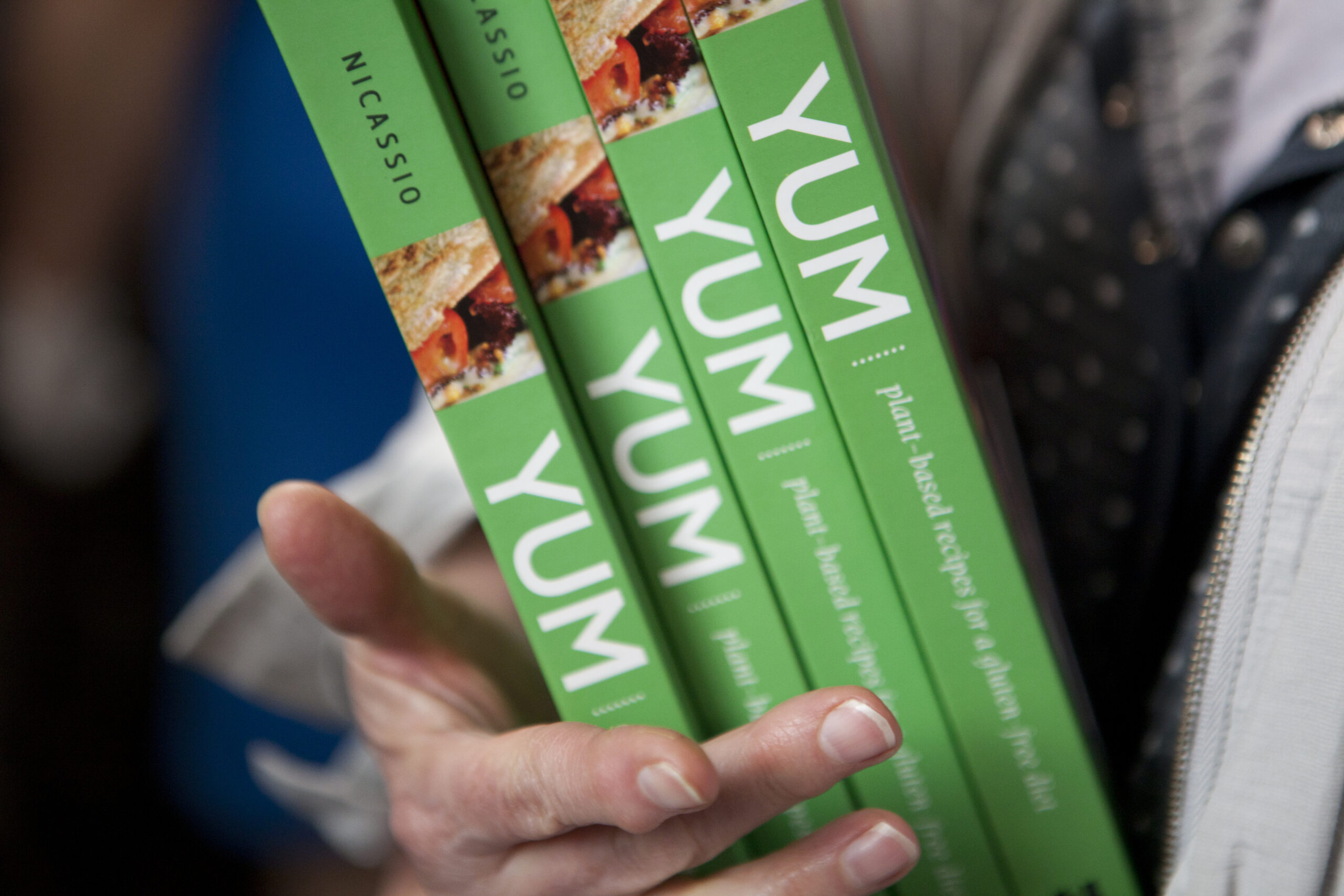 Dr. Theresa Nicassio, a registered psychologist, wellness educator and author of the award-winning cookbook, YUM: Plant-Based Recipes for a Gluten-Free Diet, takes a deeper dive than others into the subjects of food and psychology because they are intrinsically intertwined with each other and Dr. Nicassio offers professional expertise at both.
She's back in this space to offer back to school healthy food choices and meal planning, along with a couple of her favorite recipes
Q: What advice do you have for getting back into healthy eating choices?
A: Whenever we disrupt the rhythm of our regular routine it can be very difficult to return to incorporating habits that make us feel good. Returning to school is an emotional and sometimes confusing time for everyone.
Wacky new schedules interfere with mealtimes, as well as sleep and awake times. Along with these changes, social times with friends and family, meal prep times, exercise, work schedules, and general recreation times can become so tangled and overwhelming, it's totally natural to feel like you fell off the wagon!
The most important first step is to free yourself from judging yourself for dropping some of the balls you've been juggling. Take a breath and remind yourself that this is a normal human experience.
This process is more important than you may think because it makes space in your mind to assess your current situation and strategies to create a healthier new routine.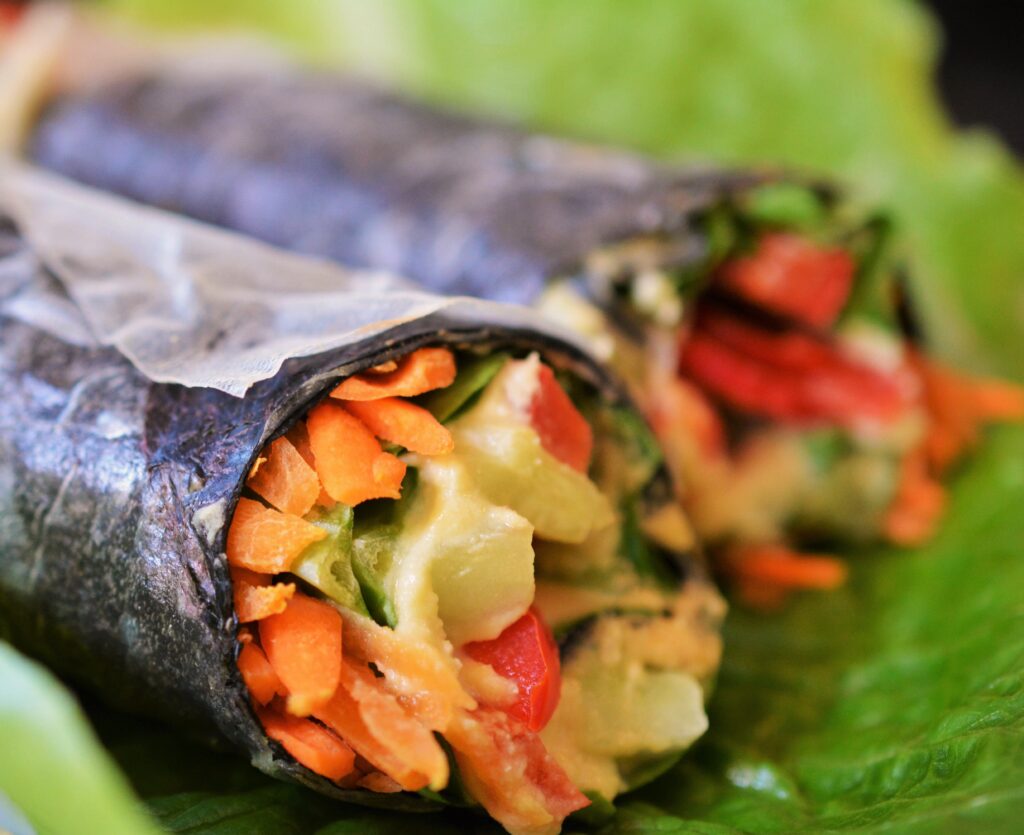 Be honest with yourself about the time you have available to prepare meals, both in real-time and also to do batch make-ahead food preparation.
Batch cooking and leftovers are your best friend, especially during the school year.
Fill containers with chopped, sliced, julienned veggies and fruits that stay fresh and perky when refrigerated.
These are fantastic for making meals a cinch to prepare. Some of my favourite produce to have prepped and on hand in the fridge for multiple uses are:
· Carrots
· Cabbages
· Peppers
· Julienned watermelon rind (white part of an organic watermelon)
· Chopped or sliced onions, scallions, and leeks
· Radishes
· Celery
· Zucchini
· Cucumber
· Broccoli
· Cauliflower
· Brussel sprouts
· Kale
Lettuce (but remember that it needs to be washed and well-dried and with a towel in with it to help keep it from getting limp and mushy)
Q: Which food choices would you recommend for the fall season?
A: As much as possible, choosing local fresh produce that is in season is nature's guide. Unlike summer, when fresh raw food is particularly enticing, during the chilly fall weather, warmed cooked food like soups, stews, and roasted dishes often feel most appealing.
Root vegetables and brassicas (e.g., cabbage, cauliflower, broccoli, brussel sprouts, etc.) are fantastic options that also have a longer shelf life and greater availability during the fall season.
Q: What are some healthy snacks to include for sport activities?
A: The list above of prepped vegetables are an excellent place to start for healthy snacks.
They can be enjoyed straight up or with a dip, like Creamy Sunflower Seed Sauce (see recipe) or can easily be made into quick wraps that can be transported for delicious on-the-go enjoyment, like the Nori Rice-Paper Wraps (see recipe).
Q: What other ideas do you have?
A: 1. Be practical and keep it simple.
2. Write a list for easy reference of some of your favourite easy recipes that you can whip together in a flash.
3. Keep on hand ingredients with a long shelf life that you like to use so that you always have something healthy you can make. Some of my essential pantry and fridge staples that I always like to have on hand are:
a. Onions
b. Garlic
c. Sweet potatoes
d. Spaghetti squash and other hard-shelled squashes
e. Beans, lentils, and mung beans
f. Shirataki noodles and/or other favourite gluten-free pasta
g. Quinoa and/or rice
h. Dried herbs and spices
i. Apples and pears
j. Bananas (which can be peeled and frozen for smoothies once they verge on getting too ripe)
Q: What are some options for those who are vegan/vegetarian and have food allergies?
A: We are all different and our dietary needs and restrictions vary. In terms of vegan options, all the suggestions I have mentioned here are wonderful.
But because allergies can be extremely challenging to navigate, I suggest finding resources that offer options that are tailored to your unique needs.
I personally created a resource book to help folks like me who live with a lot of food allergies and sensitivities to help them in ways that I would have loved to have known about, but my book is by no means the only resource for delicious allergy-friendly recipes. Find options that speak to your heart.
Also, especially if you live with food allergies or sensitivities, organic food is your best friend. Genetically altered and pesticide-laden foods can be a pandora's box for food-allergy sufferers since we have no idea what food items and chemicals are in them that you might be sensitive to. Simple clean food is good for everyone, but for people like us, it is a must.
Creamy Sunflower Seed Sauce
You will fall in love with this sauce! The ever-popular Hollyhock Yeast Dressing was the inspiration for this somewhat thicker, sweeter and brighter sauce with allergy-friendly variations.
This slightly lemony recipe is extremely versatile as a base for other recipes in this book.
If you don't have nutritional yeast or are unable to use it, you can make it without the yeast and it is still delicious.
In that case, throw in a few extra seeds to achieve the desired texture.
This recipe thickens over time, so you might want to add more of the liquid ingredients, to your taste.
Makes about 3 cups
Ingredients
½ cup nutritional yeast
⅓ cup water
⅓ cup tamari or coconut aminos
⅓ cup apple cider vinegar
2–3 tbsp lemon juice, to taste (with pulp, if desired)
1½ cups extra virgin olive oil
2 tbsp sunflower or sesame seeds
Himalayan salt, to taste (optional)
3 garlic cloves
1½ red bell pepper, cut into pieces (optional)
Directions
Blend all ingredients together. Enjoy this versatile dressing on salads, pasta, in wraps, with kale chips…so many uses!
Nori Rice Paper Wraps
This convenient invention was born out of the frustration of making nori or rice paper wraps that were difficult to travel with, because they so often fell apart when eating.
The method combines the lightness of traditional rice paper and nori (seaweed paper), resulting in a fantastic structural soundness.
These make a perfect light and delicious convenient travel food. Sturdy and practical—these wraps are one of my absolute favourite lunchbox or hiking meals.
The options for filling them are endless. Enjoy!
Makes 1 wrap
Wrap Ingredients
1 round rice paper sheet
1 nori sheet (raw or roasted)
Filling Ingredients
leafy greens
2–3 tbsp Hummus, Guacamole, or favourite dip
Plus any combination of the following:
watercress
pea shoots
cilantro or parsley
shredded carrots
shredded or julienned zucchini,
cucumbers, daikon or other radishes
diced tomatoes or peppers
avocado slices
raw or cooked corn kernels
roasted red peppers or eggplant slices
Rho's Marinated Mushrooms or Rho's Giardiniera Pickled Vegetables
bean or grain salad
Spicy Szechuan Eggplant
… anything else that you are moved to put in!
Directions
Wet the rice paper with water and place on a plate. Place a nori sheet on top of the wet rice paper and gently press it onto the rice paper to fuse them together.
Place leafy greens flat along the middle of the nori sheet, followed by the Hummus or other dip, and then add your other fillings (don't overfill and be sure not to place filling along the outer edges of the nori).
Finally, wrap one corner tightly over top of the centre mixture and fold the edges in on top of the first fold before finishing by snugly rolling up the wrap.
If the nori doesn't seal, lightly dab it with water and then press closed.
Serve immediately or take as a wonderful on-the-go, fresh and satisfying meal.
Our Fitness Friday feature is submitted and written by Christine Blanchette so please follow her on Twitter as well as her Run With It Youtube Channel.