Photo Credit Philip Clark and Golf Canada 
Given that the warm weather brings out the best in the golfing world with many taking advantage of the hot sunny weather it's no surprise that the sport is gaining popularity.
Given that the PGA and LIV have captivated the golfing world by storm and in some cases creating a divide between many of the pro golfers this alone has created a conversation like no other.
Locally Vancouver's Shaughnessy Golf & Country Club is hosting the 2023 CPKC Women's Open hitting the links August 22nd to August 27th which continues to be on the Sportswave agenda.
We are hearing that Surrey's Lauren Kim shot a final round 2-under 71 winning the 109th Canadian Women's Amateur Championship at Ashburn Golf Club in Halifax.
She was focused on returning back to BC sitting in second for the first three rounds and was entering Friday's final round two-strokes behind Brampton's Brooke Rivers.
She (Kim) grabbed five birdies Friday finishing with rounds of 67, 69, 73, 71 edging Rivers by one-stroke for the Championship win.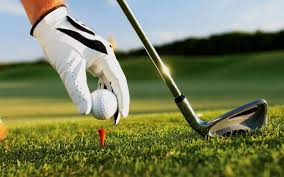 In the press conference following she told the media "I just needed to take down one stroke at a time, it's hard to stay focused sometimes with the wind out there but I'm glad I came in strong for the last hole and It's crazy because I haven't won in a few years and to do it on homeland, and one of the biggest championships in Canada, it's unreal."
Kim gets an exemption into the 2023 CPKC Women's Open and no doubt knows that she will have a strong following of family and friends cheering her on every hole in hopes of yet another championship.
Rivers shot 1-over and finished second in the final round but started with an opening-round that was a course-record 65 and held top spot after her second-round 69 two days prior.
The third round saw her start by getting two back-to-back birdies on the par-5 second hole and the par-4 third hole but had a hard finish on the front nine with three bogeys in a row but held her lead till the end.
She shot a final round of 74 finishing second while Austin's Sadie Englemann from Austin, shot an even par, 72 finishing third at 5-under.
While it's not in the million dollar range she (Kim) gets $1,200 which we hear align with the modernized Rules of Amateur Status.
Players at the Canadian Women's Amateur Championship competed for a purse of $8,000 Canadian that saw the top-10 finishers and ties earned prize money which includes Kim.
It's going to be a welcome home for Kim when she takes to the "Links" at the CPKC Women's Open and if you haven't got your tickets it might be a good idea to do so sooner rather than later.