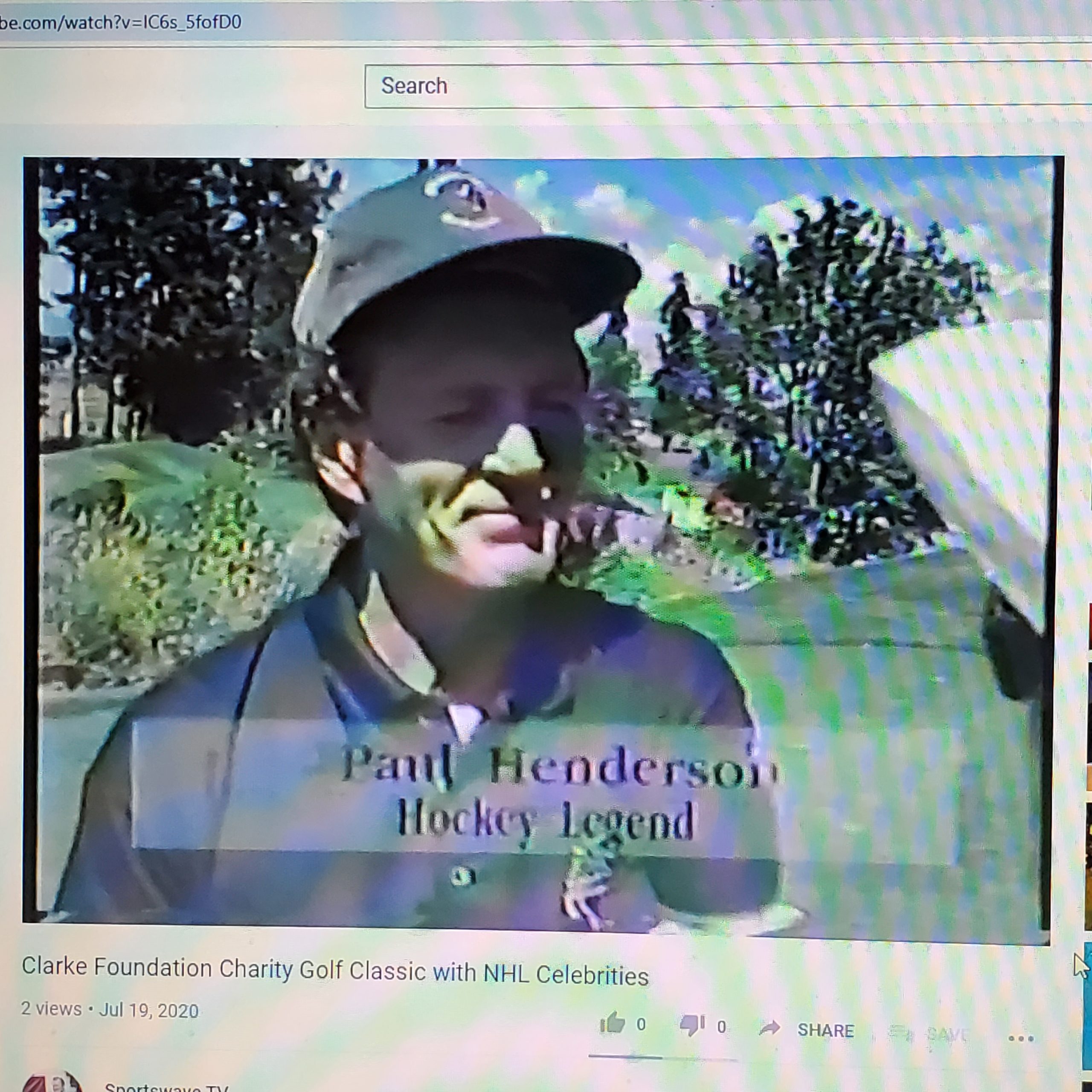 I have had a request to repost this from the archives that we have posted in the past – enjoy the read.
Golf is the sport of choice and while many play it for a day out, others play the game giving back to various charities.
The concept of this event arose four years prior when Tournament Chair Fred Clarke and his two sons, Lewis and Scott Clarke were at another event with Eddie Shack and from that event, came this one.
The event also received help from Senator Gerry St. Germain which added additional pull in bringing this event to the area, which was greatly appreciated by everyone.
One such event was the Third Annual Clarke Foundation/NHL Oldtimers Celebrity Golf Classic held at the Northview Golf and Country Club in Surrey.
Each and every event is filled with various pro athletes who donate their time for a charity and in this case it was the BC Children's Hospital and the Sunny Hill Health Centre for Children in Vancouver.
The third annual event was held on a bright sunny day that saw various pro athletes in attendance as well as several corporate sponsors and invited guests.
Covering the event for Rogers TV in Surrey for the third time was not only fun, but extremely rewarding for yours truly, given the fact that we roamed the course with Hall of Fame NHLers.
While the event was serious with each "hole" on the course being a "give me" par for everyone the day was filled with each one telling tales of games past, either in the heat of the game or a somewhat lighter moment away from the rink.
Stars such as Bobby and Dennis Hull, Bob Baun, Johnny Bower, Paul Henderson, Pat Quinn and Eddie "The Entertainer" Shack had a day of fun.
Former Maple Leaf and now Senator Frank Mahovlich was inundated with autograph seekers after months of preparation, many headed either to the putting green of the first tee.
This event could not have been made possible without the support of the NHL Oldtimers and Vancouver Canucks Alumni Association.
The event was not only a success on the course, but the true winner was Sunny Hill Children's Hospital
Covering the event for Rogers TV was indeed a day of fun, excitement and golf with many of those in the foursomes having the chance to chat with their "Boyhood Idols" while spending the day away from the office.
 We have to thank Northview Golf Course for their hospitality as well as all the NHL players that took the time with us for an interview.
Enjoy the "look back" at a fun day of Golf with the Clarke Foundation.