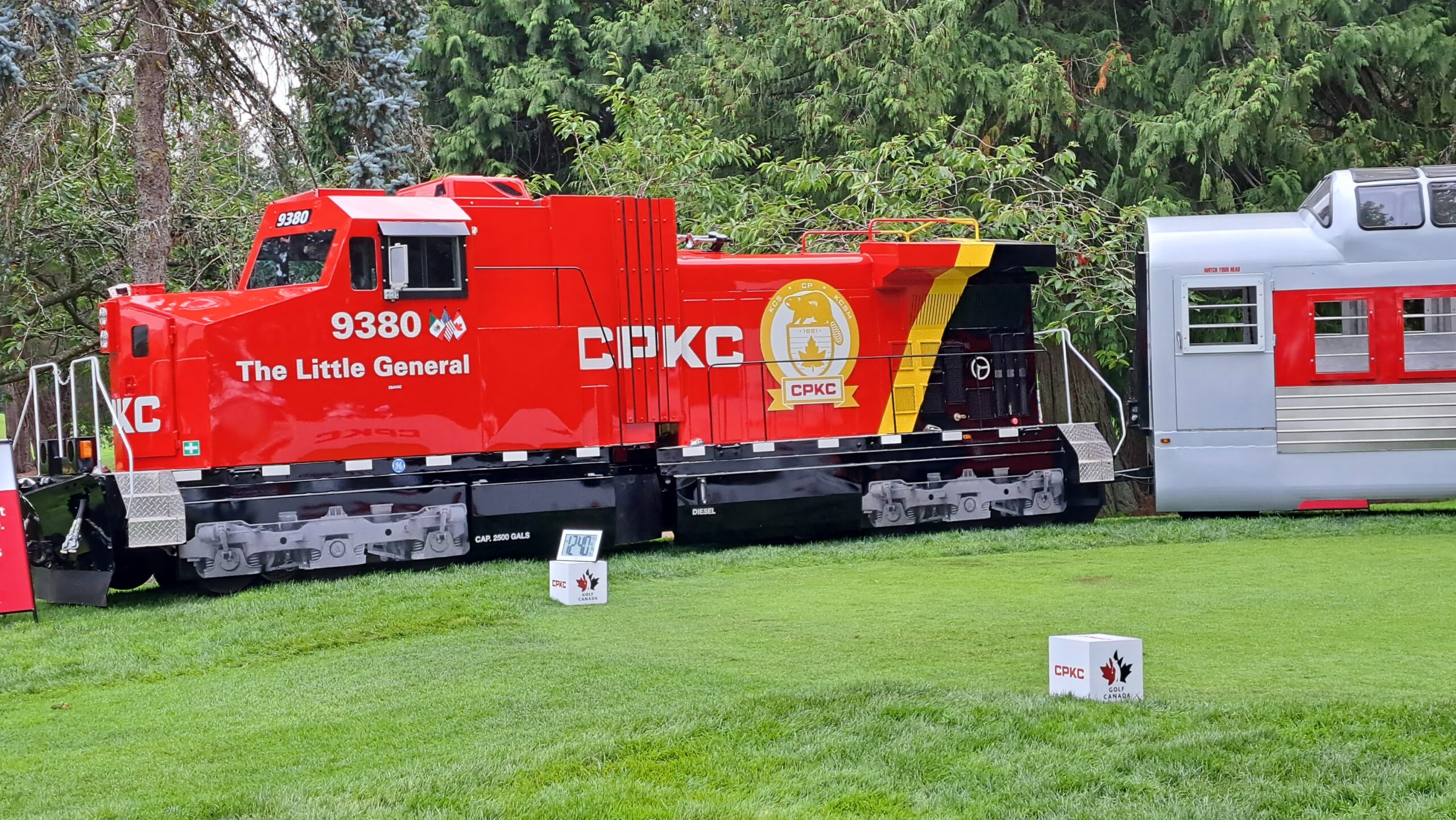 Photo Credit Sportswave.ca
The long extended wait is finally over and for golfing fanatics who purchased tickets for the CPKC Women's Open  which is being played at the Shaughnessy Golf and Country Club and twice as nice to see the 13-time LPGA Tour winner on the links 
In conversation with several in attendance, many of the young girls who followed her around aspire to follow in her footsteps.
This time it is a "new look" Brooke Henderson as she was wearing glasses while getting in an added practice timer and when asked about them she replied "I've worn glasses off the course for a long time, but I've never played with them, so it was a bit of a change."
She continued by mentioning "It was just time that I wanted to be able to see things a little bit better and maybe not depend on Brit (Henderson, her sister and caddie) so much. I started practicing with them last week and seemed to go pretty well. This will be the first week in competition. It's really nice to be able to see some things. Hopefully, it gives me maybe not an advantage but helps me improve my game a little bit."
It's fair to say that the older one gets at one point we all require a pair of glasses for various reasons that could include reading, distance or possibly cataract surgery which is apparently normal if over the age of forty.
For young Miss Henderson we have been used to seeing her wear sunglasses while on the course, but nothing more as far as we are led to believe.
Her first major tournament win on the LPGA Tour was when she was only 18 playing at the LPGA Championship in 2016 which saw her maintain her title at the Cambia Portland Open in only her third LPGA win.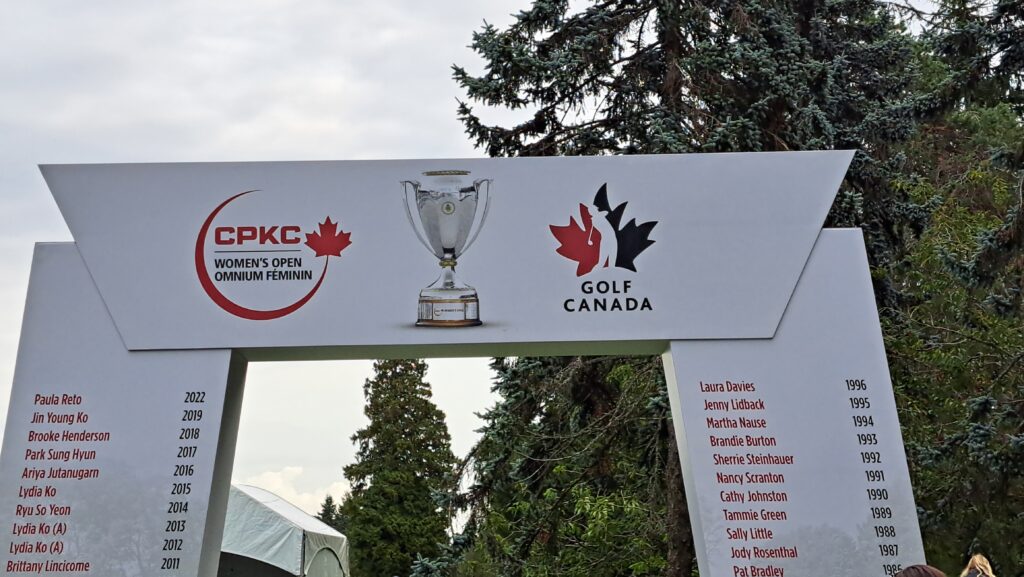 For many this seemed to catch them off-guard, while others said "she looked very distinguished" wearing them, regardless of how she finished.
The start of the week saw 42 golfers competing for the final four spots in the final qualifier that was held at Point Grey Golf & Country Club
The top four Canadian Amateurs are Vanessa Borovilos (Toronto, Ont.), Yeji Kwon (Port Coquitlam, B.C.), Ellie Szeryk (London, Ont.) and Sonja Tang (Vancouver, B.C.) have earned tournament exemptions, boosting the number of Canadians competing in the 2023 CPKC Women's Open to 14.
Interesting to note that there are 11 players who have exemptions into this years 2023 CPKC Women's Open
Hamiliton's Alena Sharp is one of seven Canadians who earned exemptions into the 2023 championship that saw her make her 18th showing at the National Open Championship where she posted a career-best 4th place finish in 2016.
Sharp, who earned the exemption for winning the 2023 PGA of Canada Women's Championship, is ranked 13th on the 2023 Epson Tour points list in a season that features a victory at the Champions Fore Change Invitational and two other top-10 finishes.
Others getting invitations are Team Canada professionals Brigitte Thibault (Rosemere, Que), as well as Quebec City's Sarah-Eve Rhéaume who makes appearance number four, and second respective starts in Canada's National Open Championship.
The top ranked Canadian is Thibault while Rhéaume competes in her rookie year on the Epson Tour.
Adding are four Team Canada amateurs starting in no particular order Lauren Kim (17) of Surrey competing in her first CPKC Women's Open.
Other exceptions are Oakville's Katie Cranston (19) as well as Thornhill Ontario's Lauren Zaretsky (making their second start) that include Brampton Ontario Brooke Rivers who is making her first-ever star..
Vancouver resident and Shaughnessy member Victoria Liu has also accepted an exemption to compete at her home golf club.
In addition to the talented players both Amatur and Pro alike we should give credit to the one's behind the scenes who have worked long and tireless hours to ensure that everything goes off without a hitch.
I'm talking about what Sportswave calls the "unsung heroes" of any event which are the volunteers who seem to make it happen for every event.
Unsung heroes or not -they are the ones that are the "real machine" and are deserving of praise and thanks from everyone.
So remember when you walk past one at this event or other events remember to thank them for being a Volunteer.
More Info:
If you are looking for additional info for the CPKC Women's Open feel free to download the Golf Canada Mobile App on your iOS or Android device.
Find golf courses, track your game, set up matches against friends, access GPS yardages and more. Click here to download.