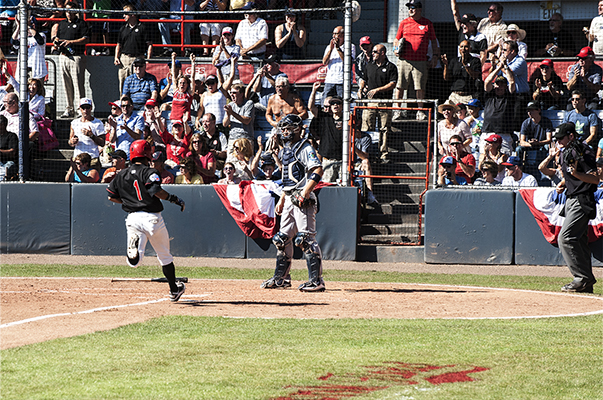 Photo Credit D. Laird Allan/Sportswave
A five-run fifth was the difference in an 8-2 win for the Vancouver Canadians over the Hillsboro Hops (Diamondbacks) on Sunday afternoon at Ron Tonkin Field in the final game of the 2021 season.
Knotted 2-2 after four and a half, the C's erupted for five runs on three hits in the fifth to take the lead for good. Eric Rivera – celebrating his 24th birthday – started the rally with a one-out single. Zac Cook walked and Tanner Morris singled to load the bases.
After a pitching change, Phil Clarke worked a bases-loaded walk to break the tie and put the C's ahead.
Up stepped Davis Schneider, who walloped a two-run double to left field to make it 5-2. A throwing error on a play at the plate in the next at-bat allowed two runs to score and when the dust settled Vancouver was in front 7-2.
Meanwhile, C's starter Alejandro Melean (W, 1-1) turned in his finest outing with Vancouver this year.
The right-hander went five and two-thirds, allowed two runs on seven hits, walked one and K'd three to earn the win.
He passed the baton to Justin Maese, who went an inning and a third scoreless before Gabriel Ponce and Hagen Danner each logged a shutout stanza to secure the victory.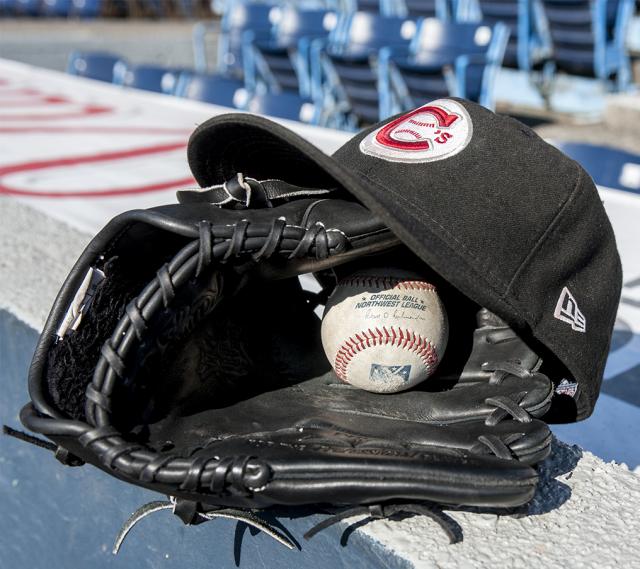 Vancouver added another run in the sixth thanks to Rivera's third hit, a walk, a passed ball and a wild pitch to make it 8-2.
Morris started the scoring with a solo homer in the first and Clarke lined an RBI single to right field in the third to score the first two runs of the afternoon for the Canadians.
With the win, the C's wrap up their first season as Toronto's High-A affiliate with a 55-64 record and fifth place in the High-A West.
The countdown until the 2022 season begins now and Canadian Tire Canadians Baseball begins on April 8 in Spokane next year.
This is followed by the long awaited return for the C's return to Nat Bailey Stadium April 19/2022 for the home opener after an extended 963 days away from The Nat.
All information regarding the upcoming season and offseason events at the ballpark can be found via CanadiansBaseball.com.
Thanks to Tyler Zickel, Broadcasting & Media Relations Manager for the info.
For additional info contact Tyler at [email protected]
While the C's have been away the one question I continued to get asked is "how are the field conditions" so I wanted to share an interview I had the chance to do with Ross Baron, Vancouver Canadians Head Grounds Keeper.