Photo credit – D. Laird Allan/Sportswave.ca archives
Living in the lower mainland we have the chance to watch the Toronto Blue Jays minor league affiliate team the Vancouver Canadians play at Nat Bailey Stadium to a packed house to the delight of local Jay's fans.
Other than make a trip south to Seattle, whenever the border opens again, which might not be in the next while, but we are keeping our fingers crossed for this to happen.
Not just during this past season with games played at various venues and finally in Toronto to the delight of Jay's fans, which proved to be exceptional ball.
This isn't the first time we have watched a young player go through the minor system and develop into a major league star with the most recent being 33 year-old Alek Manoah.
The right-hander was named the AL Rookie of the Month for his play in September and with the Jays fighting for a race in the AL Wild Card race, Manoah managed an ERA of 3.38 and 41 SO in 37 ⅓ innings with a 4-0 record in the final month.
His best start came against the Ray's when he threw for eight innings along with 10 SO's along with giving up one hit, which shows the overall development deep in the system.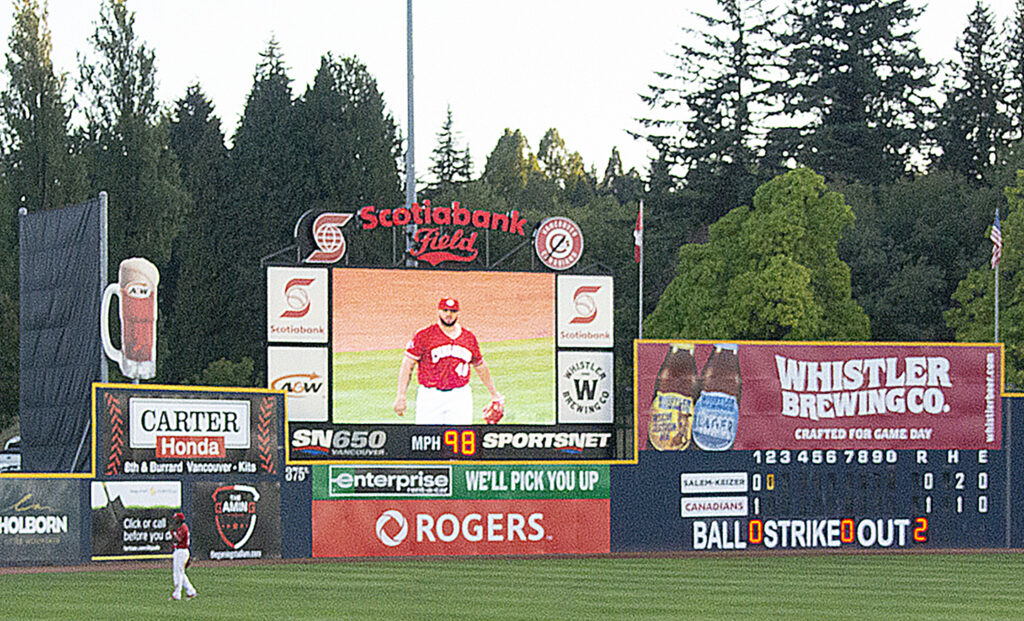 He (Manoah) was the first Blue Jays' winner since 2018 when Lourdes Gurriel Jr. won and for those wondering, he comes from Homestead Florida.
Manoah wearing #6 just completed a stellar 2021 season at 91-71, .562. That saw the Jays come up one game short of a wild card berth behind the Red Soxs and Yankees.
Due to the Covid 19 restrictions they could not play at home in Canada.
They played at TD BallPark (spring league home), Dunedin, Florida. Sahlen Field, Buffalo, NY, one make up home game, Angels Field, Anaheim, California and then home to Rogers Centre, Toronto, Ontario.
Many of the young stars rose to the occasion throughout the season and one who began his professional career in Vancouver with the Vancouver Canadians at Nat Bailey Stadium in the 2019 season.
He wasn't in Vancouver playing for the C's as long as some might like as he moved up the professional ranks quickly and made the parent club, the Blue Jays for the 2021 season.

Alek Isaac Manoh (98)
Homestead, Florida
R/R
6'6", 260 lbs.
Chosen 11th overall in the 2019 MLB draft.
2021 Toronto Blue Jay stats,
9-2, era 3.27, SO 127.
Great to see a Vancouver Canadian alumni make it to the show and acquit himself as a potential star.