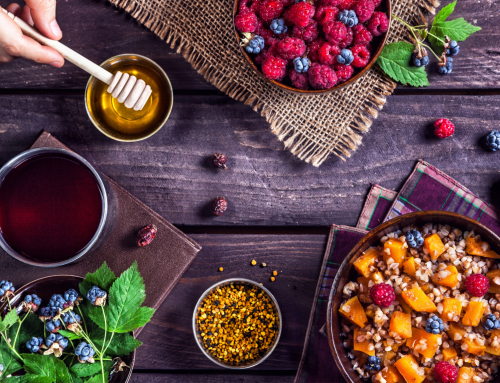 Photo Credit Radiate Wellness
Allergy season is here, ready and willing as always to unpleasantly remind you to stock up on your usual medications.
For many suffering through allergies, your workout will stop unless wheezing, sneezing, teary eyes and runny nose is somehow appealing.
Allergies can ruin your quality of life, however, there is helpful information out there to help you cope this season.
In a recent Globe and Mail article, "Canadians should expect harsher and more widespread allergy seasons this spring and in the coming years as climate change drives temperatures up and induces pollen-generating plants to overproduce, though experts say environmental and health policy responses can mitigate the suffering.
In 2021, scientists detected a 21 per cent increase in pollen levels across North America between 1990 and 2018, boding poorly for the 20 to 25 percent of Canadians who experience seasonal allergies and the 10 per cent who suffer from asthma."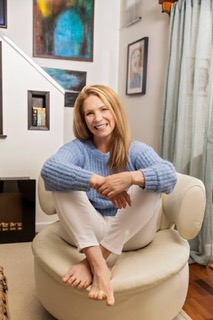 In our Q&A, Sandra Millward, a certified and orthomolecular nutritionist at Radiate Wellness, shares helpful advice to improve quality of life, to enjoy working outdoors in defiance of allergy season.
Q: What are the best remedies for dealing with allergies?
A: Eating tips: If allergies are holding you back, at this time of year, consider lowering inflammatory foods such as wheat and dairy in your diet.
They can be high allergen foods for many people.
These potential elevated-allergen food groups, in combination with seasonal trees, dust, and plants in bloom, throwing on top of that, intense physical activity, make it more difficult a hurdle for your body to heal, quickly.
It's like a storm of many 'fixes' that takes longer to remedy as you sneeze, snort, and get teary eyed, through the season.
Keep it simple: Start with the diet, it's the easiest to alter, to combat allergies.
Q: Are runners more prone to developing allergies? What should they do for relief?
A: If you can, try to pace yourself or use this time as your recovery period.
Your body is busy producing the chemical histamine because of allergies and your body is working overtime to bring you back into homeostasis-BALANCE.
If you just can't 'turn off', keep your pace light, easy and fluid during flare ups. Consider delaying shooting for your personal best targets or challenging yourself through added training goals.
If you are already in competition or need to perform, my tips are to eat clean with lots of berries and vegetables.
These lighten the inflammation load, add quercetin, and manage free radicals.
Use smoothies as medicine and incorporate protein that is lower inflammatory causing such as lactalbumin, grass-fed, or sprouted plant based protein source.
Recover with some natural antihistamine foods such as stinging nettle tea and pineapples!
Q: What services do you provide for those suffering from allergies?
A: As a Certified and Orthomolecular Nutritionist. I use science, combined with my knowledge, wrapped in 10+ years of experience to understand what changes your bodies requires to flourish, including allergies.
Remedies:
Quercetin is my go-to Bioflavonoid for allergy suffering clients.
Not only aids exercise performance, this powerhouse antioxidant has been proven to lessen the respiratory side effects of allergies in rats by reducing inflammatory response in the airways. study here
Eat Quercetin rich foods such as onions, apples, grapes, berries, broccoli, citrus fruits, cherries, green tea, coffee, red wine, and capers.
To boost your dosing, I have put together an Immune Boosting Vitamin kit in my on-line dispensary. Click here to learn more about Quercetin.
This protocol link is packed full of dietary recommendations as well as quick tips https://ca.fullscript.com/protocols/radiatewellnessinc-super-immune-boost-kit.
Top Vitamin Tips:
Get in front of allergy season by starting Quercetin at least a month or two before you usually experience allergies.
Using Vitamin D, along with non-drowsy cetirizine reduces severity for rhinorrhea, nasal itching, sneezing, and postnasal drip by 4 weeks instead of 8 weeks. . Study here
Always a good idea!
Our Fitness Friday weekly feature is submitted and written by Christine Blanchette so please follow her on Twitter as well as her Run With It Youtube Channel.
In this time of completely uncertainty both RunWithIt as well as Sportswave offer our thoughts to the people of Ukraine, their future and offer our prayers.