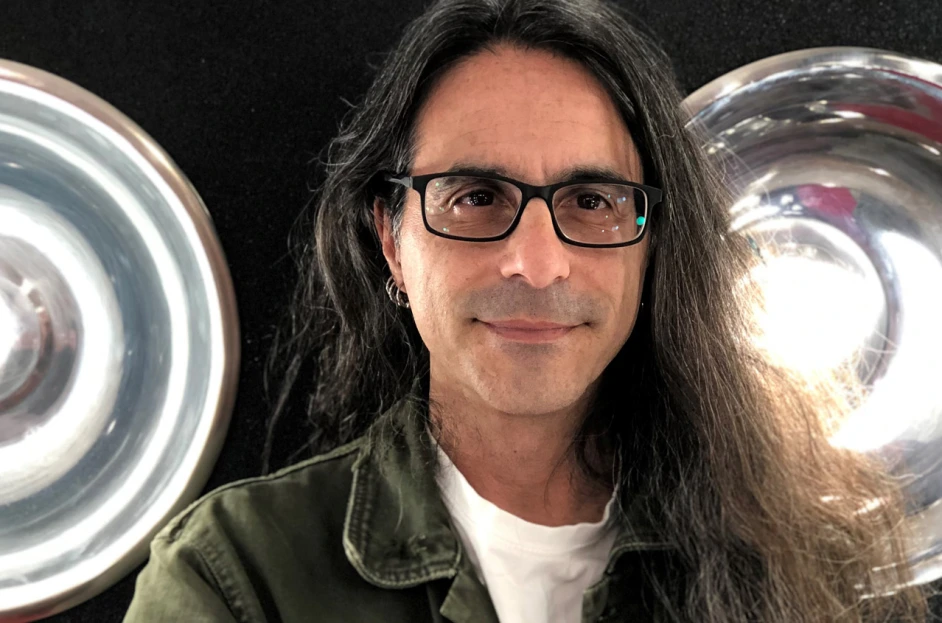 Photo Credit Submitted by Christine Blanchette
Eric Alper is regarded by movers and shakers in the music industry as being well-connected to the point where some say that he knows…everyone.
With 27 years in the entertainment field as a successful music publicist, commentator, radio host and owner of his PR company, music was always a big part of his life.
In our Q&A, Eric talks about his background, some career highlights and how he balances his health. Read on.
Q: What events shaped your life to where you knew that music and everyone involved, from performers to producers and executives, would regard you as a solid industry professional?
And when was that pivotal moment when you wanted to pursue a career as music publicist and kept going to become a host for top-rated SiriusXM radio program, "ThatEricAlper" ?
A: I always knew I wanted to do something in music.
When I was eight years old, I saw the movie American Hot Wax that told the story of Cleveland DJ Alan freedk, who coined the term 'rock'n'roll' and who had one of the very first rock concerts in America.
It was a docudrama, but at the end of the movie was the real-life Chuck Berry and Jerry Lee Lewis absolutely tearing it on the stage. I was mesmerized. It was like now when I hear about artists from the 1970s saying they wanted to become a Rockstar when they saw
The Beatles on the Ed Sullivan Show. I knew right then and there I wanted to do something that had to do with that, but I had no idea what THAT was.
I had no idea how to even become part of that world, but I asked for, and got a subscription to Billboard Magazine when I was 12,
I started reading about what a record label does, what a manager does, who handles distribution, what went into getting onto the charts, and for me those stories were magical, they were my sci-fi.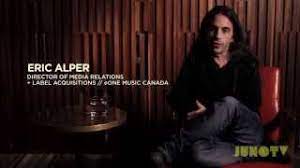 They were about real people talking about real things but in a world that I still didn't know how to get involved.
When I was in university, I wrote for the campus newspaper and worked at the campus radio station and met other publicists from various record labels inviting me to come out to go see concerts and to review albums for free, and all I would have to do was write and talk about the music and show.
Meeting the other Publicists, that's what really got me into this industry, and when I graduated university, I started a record label then a booking agency and then a PR company.
Quickly, I eliminated the first two and have done public relations and music ever since and it's been coming up on 27 years now.
A number of years ago, I got asked to do segments on television and radio for music box set gift guides because I guess the producers knew I'd be honest with not being negative whatsoever, but also not just talk about the artists I was working on the record label at the time.
From there, I just kept kept saying yes to everything – yes to doing a wrap-up on this artist that had recently passed away, yes to talking about this new album, yes to talking about this new tour and I loved it because it was really my opportunity to continue to share
About eight years ago, the president of talk radio at SiriusXM Canada asked me if I wanted to have my own show and I quickly said no. I didn't want to expand on my views at all, wasn't comfortable with that, and he said no, silly, go talk to the people that you love.
From the beginning of the 1-hour talk show on SiriusXM, I just get to talk to the artists I love, book authors, producers and the industry and really dig deep – never inside baseball, per se, but I'm always fascinated with how things happen the way they do, and really, this is just my excuse to continue to promote the music that I love.
Q: Who was your first client and describe the experience of how you evolved into PR?
A: I honestly can't remember who the first client was, but I do remember finding out about how much the other publicists were charging end went waaaaaay below that. I just had three rules starting out:
Do it better, do it faster, and do it cheaper than anyone else out there. I was charging $100 a month when other publicists were charging $500 or even $1000 a month for doing what I was doing.
Granted, they had a lot more contacts than I did, of course, but this was the way that I made mistakes and learned this industry, working with other bands that were just starting out (where) we're both just so happy to have somebody work with them.
As time went on, the bands got better and bigger and I got slightly better at my job.
I DO remember one time doing the PR for Toronto's Free Times Cafe ,El Mocambo, Shanghai and several shows a week at the Horseshoe Tavern and I was out every single night after working all day talking to the media and industry.
I didn't make a lot of money and I wasn't eating great, either (turns out the Coke and smoking cigarettes are a wonderful meal anytime!) but I loved it and it's still the best job in the world.
Q: Can you share some of your past clients and talk about your career highlights that come to mind?
A: I've had the honor of working with some of the greatest artists of our time, and all of them I love and I admire deeply. 
I still can't believe that long after I bought Sinead O'Connor's albums, Ringo Starr from The Beatles, Smashing Pumpkins, Duran Duran, Ray Charles, Bruce Cockburn, Buffy Sainte-Marie and literally thousands more, I get to work with them on their latest releases. Almost all of the artists are as nice, kind, determined and funny as you hoped they would be. 
But really, it's so many artists – Colin James, Sue Foley, Murray McLauchlin, Liona Boyd, Spoons, Honeymoon Suite, Andy Kim, Micah Barnes – all of them. Perfect.
Q: How do you balance your career, family and health?
A: I don't. There are many, many books that will detail whatever happiness they would consider a person to have, but my happiness is based on having my family blended into my career where I get to bring them to shows and concerts and go and do the things my wife and daughter are interested in, too. It's not a balance, it's a blend.
As for the health, I stopped with the Coke and chips for breakfast, but now it's just in the afternoon.
Q: Do you have a favorite activity?
A: I'm a lifelong baseball fan so although I don't get to play it anymore, I love watching it and of course listening to music and finding out about new artists all day and night long.
Q: Do you have a favorite dish?
A: My wife makes the best tomato sauce for spaghetti, so anything pasta works for me!
Q: Describe a typical day and what do you love most about what you do?
A: I'm sure that this is gonna come across wrong but I love the idea of working 15 hour days, seven days a week.
My family are all pretty big and busy on social media as well, so that certainly makes it a lot easier.
In a day, it's answering 1000-1400 emails a day, setting up press releases  and sending them out, doing edits on the next batch, following up with the media in TV radio, print, blogs, and Spotify playlists to ensure that they have the artist's latest music and video, follow up on tour dates in Canada. 
And then hang out, and get to do it all over again the next day.
Q: What is next for you? A memoir?
A: Oh. not at all (crowd applauses). I still firmly believe that my memoir is really all over social media through the posts and videos that I create online to help bands come up with ideas for social media.
Those are really the closest things that I wanna reveal about myself. And those stories about the artists aren't mine to tell, it's theirs.
Q: Thank you, Eric, for your time on this. Anything else you'd like to add?
A: It's people like you, Christine, in absolute honesty, that make my job so amazing, so fulfilling. I'm so glad that we got a chance to meet and work together.
I'm not sure how long that we'll be both doing what we love to do, but I know that one day, we'll both be dragged and kicking and screaming our way out.
Our Fitness Friday feature is submitted and written by Christine Blanchette so please follow her on Twitter as well as her Run With It Youtube Channel.