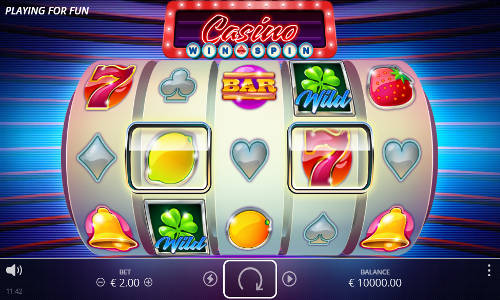 Nolimit City, the Malta-based software provider, has broken all records and gone above and beyond with their slots that provide 80 free spins at different casinos.
The game has a unique theme and exceeds all limits. Nolimit City, which delivered some of the most talked-about games, such as xWays Hoarder xSplit and San Quentin xWays, has revealed their next release, Mental.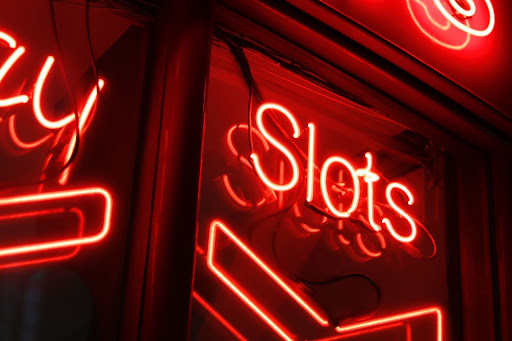 Nolimit City's Mental is a slot that overthrows all expectations and has dared to go places where no other provider has.
The game has a sinister theme and some innovative mechanics. No doubt, the software provider has a unique take on what the slot can offer. 
Within no time of its release, the controversial slot machine by Nolimit City blew its lid to show what it is capable of.
In just 2 hours of its release, a player from Asia brought together the right elements for smashing Mental into its incredible win cap. The player from Asia won 666,666x of the base stake. 
Are you feeling brave? Would you like to try it out? If you are unfamiliar with the game, we will quickly introduce you to what it has to offer.
An Introduction to Mental Slot by Nolimit
Mental by Nolimit City takes on a theme that most gaming studios would not dare touch.
The game's action takes place in a psychiatric ward. It is a type of institution where you are going to hesitate to send your enemies. 
The game has been created to make you go insane. Mental has features like xSplit, xWays, and xNudge with splitting symbols and symbol enhancers. With Mental, the software provider appears to be living up to its name.
However, the game is a little complex. So, watching it play out or reading about it can be overwhelming.
Theme and Graphics of Nolimit City's Mental
Nolimit City always thinks outside the box when it comes to the slot themes. Previously, the software developer had developed games that had been set in prisons and graveyards. However, this newly launched game by the provider is a little dark.
The mental asylum setting is creepy and bleak. The reels have been set in a torture chamber of sorts. Patient-1 is Hannibal Lecter, the dead ringer with a face mask.
No hint of humour can be found here. 
The audiovisual presentation of the asylum with symbols that have a sepia tone could hardly be creepier and more gut-wrenching.
Nolimit has painted a nightmarish picture with intense sound effects to give the players a horrific feel.
As you launch the slot, you will see a clip and the star of the clip. Even when everything seems clear, the slot is so manic that you are going to question how well you have read it. The mental-ness is going to kick in after the clip ends.
Nolimit City had caused controversy with their San Quentin slot, but Mental is even crazier.
Bonuses and Special Features in Mental
There are several bonus features in Mental that make the slot engaging. Moreover, it increases your winning chances.
Here is a quick overview.
Dead Patients
The symbol of Dead Patients plays a crucial role in the game. Whenever you find the symbols appearing on the reels, you will win a random multiplier.
So, all your payouts will be multiplied by 5x. It can increase all the way up to 9999x. 
Enhancer Cells
The 2nd and the 4th reels come with Enhancer Cells at the bottom position. These are activated when you have 4 or 6 Fire Frames, respectively. When a player triggers the Enhance Cells, you can win 1 of the 6 modifiers.
A Wild;
1 of the 5 Patient Premium symbols;
xWays unveil 3 matching symbols;
A Dead Patient symbol;
xNudge Wild nudges in place to be completely visible on the reel, and every nudge will augment the win multiplier by +1;
xSplit will split the symbol on every reel in two and then split it into 2 Wilds.
Mental Transform
Players can trigger this feature by landing spider symbols on the 2nd and 4th reels. These then transform into Patient Premium, Dead Patient, Wild, xWays, and xSplit.
Free Spins
When 3 Scorpion Scatters land on the 1st, 3rd, and 5th reels, you can win 8 Autopsy Free Spins. Every Scatter that lands in the Fire Frame round will reward players with a +1 spin. Up to 5 positions on the reels can be upgraded with Fire Frame. These turn sticky during the bonus round.
The Lobotomy Free Spins is activated when you land 3 Scorpions along with 1 Spider.
This will give you 9 Lobotomy Spins. In this round, the Spider symbols turn Sticky and trigger the Mental Transform feature in every spin. 
Finally, there is the Mental Free Spins feature. You can trigger this when you land 3 Scorpions and 2 Spiders.
You will win 10 Mental Spins, and the Spider symbol will turn sticky here, too. In this round, the Dead Multiplier count doesn't decrease by 1 if it gets transferred to a new Patient icon. 
The Uniqueness of This Game
No matter how crazy the game is, it is a singular game. It is different, dark, and sinister at times. You will find nothing like it in the market. Within just a few hours of its release, it has gone on to prove its massive winning credentials.
You might go completely mental if you try to wrap your head around it. This Nolimit City slot is the most complex game that was released recently.
The disturbing release is a feat. Sure, the visual presentation is excellent and horrific at the same time. Also, the haunting soundtrack will make your skin crawl. 
Only a branded Silence of the Lambs might be able to top this experience. If you decide to play it, make sure that you keep a basic fruit slot machine handy to clear your head after a session in Mental.
But what's great about this game is the 66,666x potential that comes with it. And the player from Asia has shown that every player stands a chance to win this.