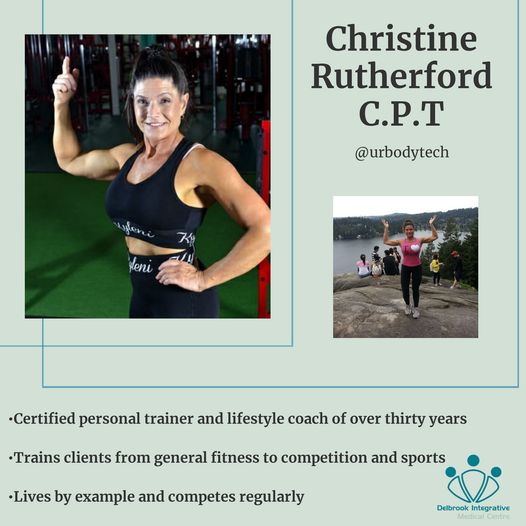 Christine Rutherford is passionate about helping others lead a healthier lifestyle. As a certified personal trainer, lifestyle and health coach with over 25 years experience, it is Christine's mission to inspire others from all walks of life to get fit and improve their quality of life.
For those seeking further evidence of her qualifications, she has competed internationally at multiple World Beauty Fitness and Fashion competitions, finishing 1st in Masters and 4th overall in 2013.
In our Q&A Christine talks about her personal training tips for older adults.
Q: What do you love most about your work as an expert fitness trainer?
A: I love helping others to gain better fitness and health! It's definitely exciting when they start to reach success and start to understand how to live a sustainable lifestyle with better quality of life!
Q: What are some key training tips for older adults who have never exercised and for someone who wants to improve in their fitness?
A: (For) quality of life moving forward, pick a goal to improve on fitness by walking more steps than yesterday… then further that for the following week.
Start at the same time to be more cognizant to eat 3X a day, whole foods that you can cook yourself at home or prepare easy enough…
Get whole rolled oats instead of eating quick sugary breakfast out or have a hard boiled egg, or a protein shake without all the added sugars… Add 1 glass of water extra per day until you reach a minimum of 8-10 oz glasses of water per day…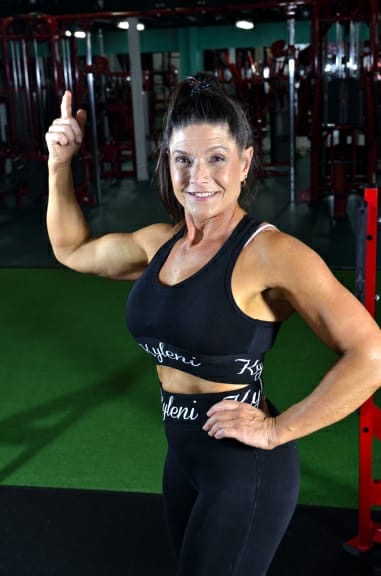 Remember, you're not trying to achieve your goals of improvement in one day and you didn't get out of shape and eating unhealthy in one day … Do something 
Every day that is sustainable towards lifestyle habits that you know you can continue! If you keep going back to old habits that aren't serving you productively then join a group for accountability, this can be as simple as a neighbour who you can walk with regularly, fitness class that's local at a club or gym, or now-a-days there's so much online… I have a saying I tell my clients, 'Go as far as you can from where you are today … when you get there … go from there!'  
Q: What advice would you give to someone who wants to train for the Sun Run, which is Canada's largest 10km run?
A: Go on the Sun Run website to see (run or walk) where you would (enter). Just get started and break it down into how many weeks till your event, aim to do the distance and time yourself each time you do so you can strive to improve!
Support it with eating healthy foods that assist you in your goal! You can even do some resistance training to strengthen your muscle for less risk of injury and to make you stronger thus giving you a better time!
You can also join the training groups specifically for the Sun Run!
Q: What are some goals people want to improve on?
A: Most people, I find, just want to feel better and that has a benefit of also looking better, so it's more a look that they say they want but it's actually to have quality of life. 
Health Is Wealth! A lot of people want their health and to strengthen their immunity as of late.
They want to have a way to get some  fitness from home, which is actually quite easy for all of us. I ask my clients, 'Results or excuses, which will you choose'?
Q: How does one return to exercise after COVID-19?
A: Just get started today! Get back into a local gym that's open, as you'll be encouraged by many others doing the same and working towards the same goal. Hire a knowledgeable accredited trainer who can meet you at your needs and help you with a sustainable lasting lifestyle goal!
Get started with walking for 20 minutes, with a goal of increasing each week! If you look at changing your lifestyle goals to sustainable goals that are serving you, one day at a time, then whenever something like 'life' happens, you'll have an easier time overcoming the challenge! This is how I've made it through so many challenges that life has thrown at me …
Take it out on the fitness, this will increase your good endorphins and help your mental state also, as well as cleaning up your food one day at a time!
Our Fitness Friday weekly feature is submitted and written by Christine Blanchette so please follow her on Twitter as well as her Run With It Youtube Channel.