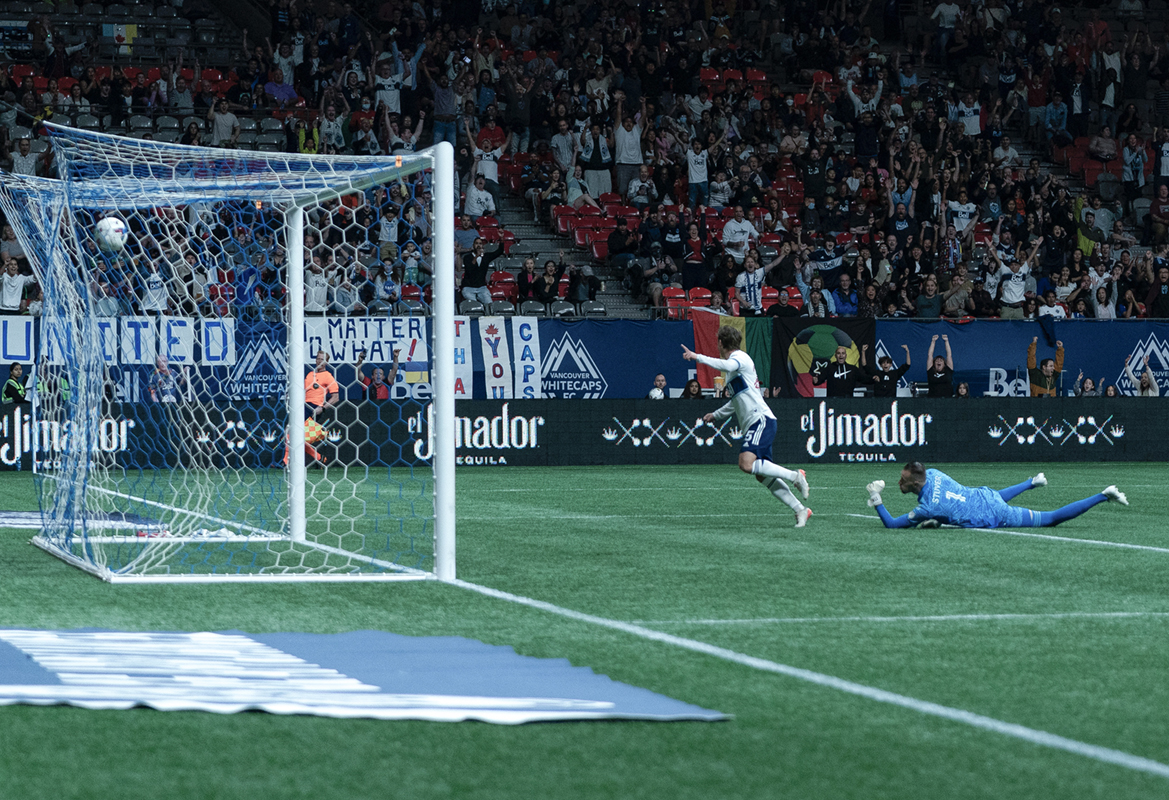 Photo Credit Shotbug Press – Wesley Shaw
While some may count the Whitecaps out mentioning that their season is all but done, you might want to rethink your comments.
The season for the Whitecaps has been what some might call a roller coaster season with up and down moments, but at times very entertaining for the faithful followers.
While some have their sights set on a possible playoff run others are putting their Cap's sweaters away until next season.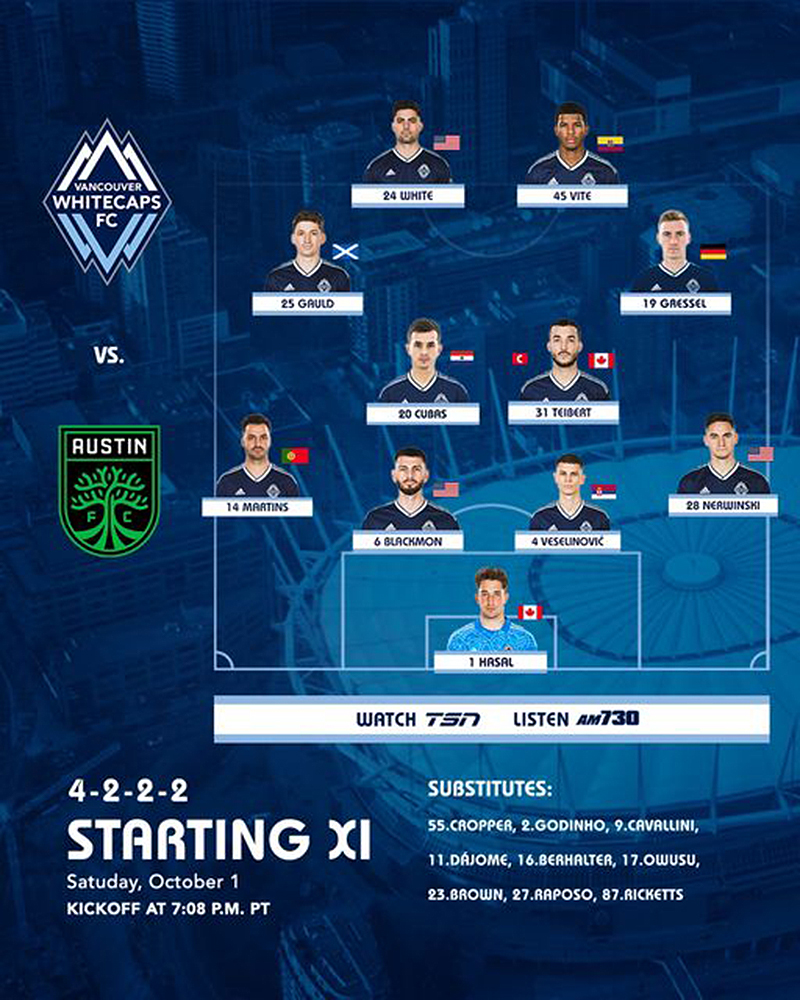 To date the caps have a record of 12-14-7 managing 43 points while Salt Lake has a record of 11-11-11 having played 44 games.
The Caps finished with a home record of 10-4-3 record while both Minnesota and Portland are sitting with 45 and 46 points that sees both clubs having a pair of games remaining to play this season.
At present the Caps have managed 40 goals and are 4 points out of the playoff picture while Nashville and LA Galaxy both have 47 points.
Anyone attending Saturday's game against Austin FC was one of the more aggressive games with both teams playing a much more physical game than we have seen in the past while, unless you were attending a Canucks game.
With the pressure on, the Caps knew that they had to put a solid product on the pitch for their final home game of the season which saw them pull out an impressive 2 nil win.
Some teams thrive on playing in the opposition stadium, but for the Whitecaps we should remember that they have never won in Minnesota and have an all-time record of 0-2-2.
The local "lads" are 0-3-4 in road matches dating back to June 18th, so will have to play a consistent but steady game in addition to avoiding any yellow or red cards.
Saturday's difference maker was without a doubt Ryan Gauld (25) who was like the "Energizer Bunny" scoring in the first half and adding an assist in the second half.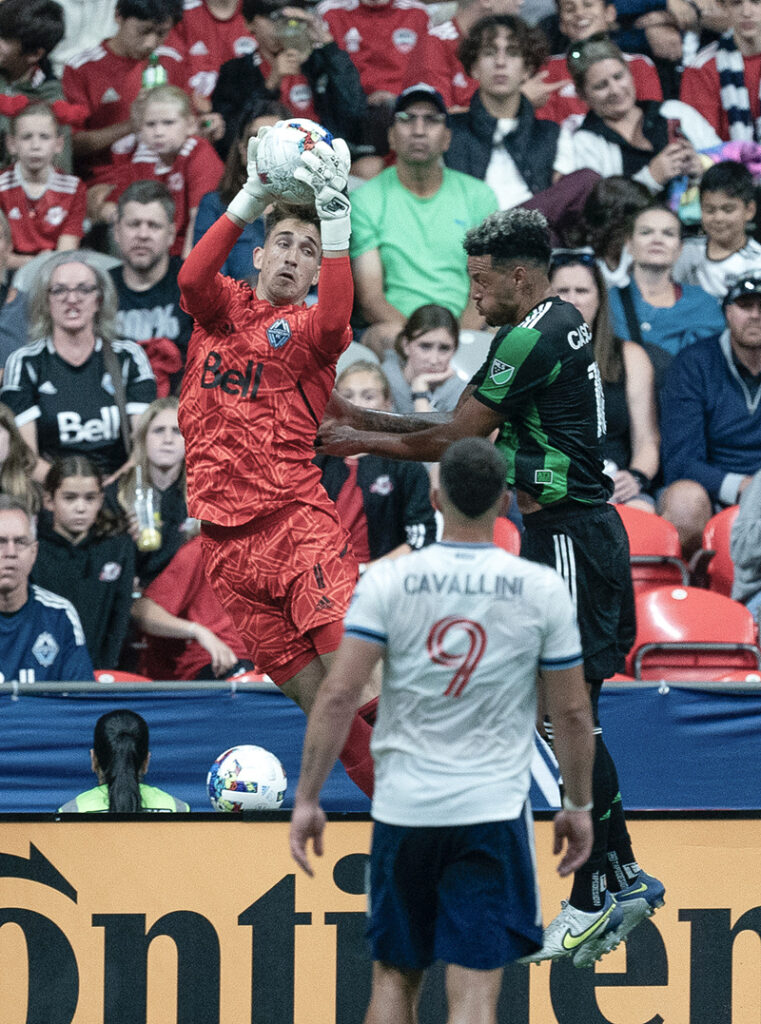 Following the match Gauld told the reporters "All around I think we were very good and we played against a very good side. You know, it was similar to the Galaxy and Seattle games that we went there and I think we were the best in those three games and they've come here and we've turned things around. So a really good performance from us. It's a good run we've been on, and another big game in Minnesota."
Sartini also mentioned to reporters "Yeah it's very hard,". "I agree with what you say. It's the last time we do this (postgame media) in person. If we don't make the playoffs it's because of two reasons. The way we started this season the first eight games and our away scores. We finished the season at home with 33 points, it's two points per game, what do you want more. We need to be better away and that's for sure even if we win. That's a take away for next year, but let's try and start from next Sunday."
When asked in a post-match scrum he mentioned "I needed to prove a point and these four games, I struggled watching it from the stands, like last year with the whole injury thing. But this time, it's just something that was my fault so I needed to prove a point and I did. I was happy with the goal but most importantly, the three points here."
While returning there was what seemed to be mixed emotion as some fans were cheering and others were directing boo's at him in the 59th minute.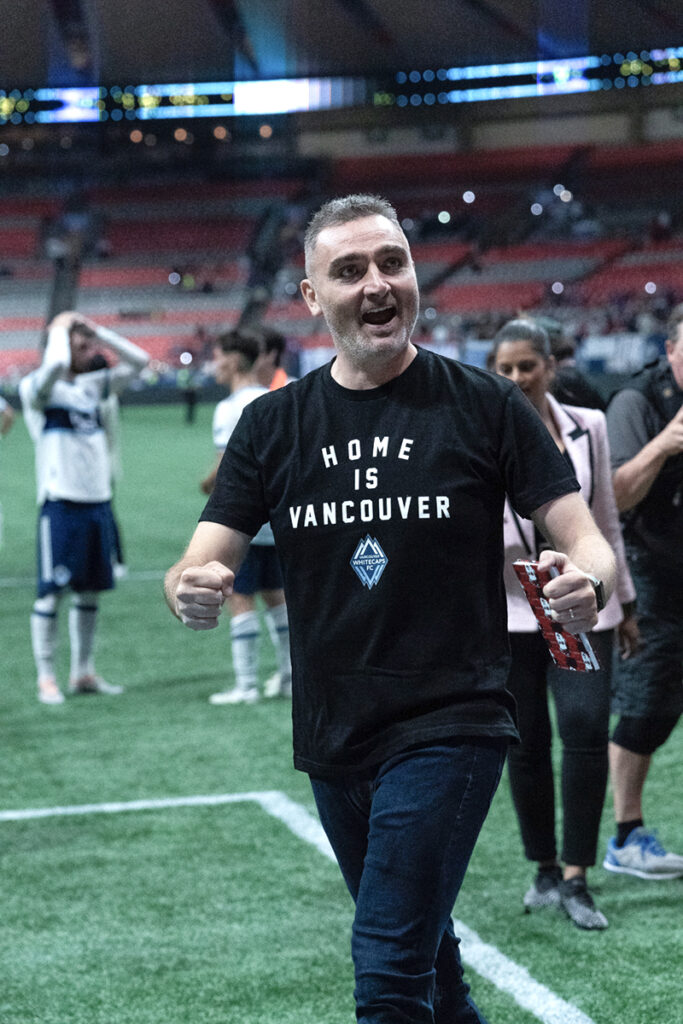 On a positive note it was nice to see the return of Lucas Cavallini who returned following his four game suspension after he stepped on the head and neck of Nashville SC's Alex Muyl August 27th
He was able to score in the 62nd minute collecting his team leading 9th goal of the season after a cross from Gauld.
Gauld also mentioned in the post-game "Everyone is putting in their shift. Everyone's come and had a brilliant game. Personally, I feel like I wasn't up to my own personal standards for the last part of the season. Thankfully the last couple of months, things have improved. I've been working hard to improve that and I've been putting in better performances and we've been getting better results, but it's totally down to a team thing. When the team plays better, we all play better individually."
The end result saw some players and especially El Tanque react by jumping over the signboards and actually managing to hug a group of Vancouver Southsiders supporters.
Whitecaps tender Thomas Hasal made five saves to earn his fourth clean sheet of the season.
It will be interesting what Whitecaps team shows up this coming weekend, but for now it's one day at a time.