As the world awaits the return to normal, which might only be a "pipe dream" for the time being, it's important that we focus on following the guidelines set in place by the Province of BC.
In doing so, we might just get through this without losing our sanity and staying safe from this vicious COVID -19 PANDEMIC.
Sports teams have been waiting for any formal announcement as to when they might expect a possible start date, but that date still seems to be in limbo.
I am hearing that the BCHL this week announced an alternative scenario for the 2020-21 season, which at present is only a potential timeline.
Earlier in the day the BCHL announced that the Board of Governors have unanimously approved an alternative scenario or plan that would fulfill the 2020-21 season. 
This is the case that the original plan of having limited fans in BCHL arenas is not approved by the scheduled start date for December.. 
This scenario would allow the league to start play in early December, albeit without any fans or spectators in the building and is quite possible that they might have the chance to allow them back in later in the season and into the playoffs if approval is given.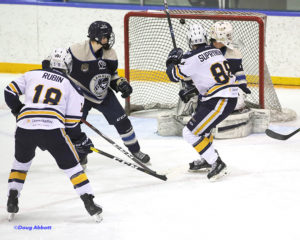 In addition the league (BCHL) announced they have signed a partnership with The Coaches Site, 
Which is an online resource for hockey coaches of all levels. 
The site focuses and features conference panel videos, white-board tutorials, on-ice videos, articles and interviews with coaches from the NHL, NCAA, junior, international and minor hockey. 
In reaching out, I am told that sport could be returning in accordance with the B.C. Restart Plan as long as everyone adheres to the guidelines in place.
The Province of B.C., ViaSport has been on the forefront of a creation for a set of guidelines on how to resume sport while operating safely during this pandemic. 
Listed in the official BC Restart Plan for all sport activities can resume but only in accordance with the viaSport Return to Sport Guidelines and public health protocols listed below.
Sport organizations can/should:
Develop sport-specific return to sport guidelines

Local sport organizations (LSOs) can adapt and/or adopt approved

sport-specific guidelines

, and it is recommended to have these approved by their own boards before resuming activities

Work with your insurance provider and/or legal council on risk mitigation

Maintain communications with your stakeholders around the status of return to sport plans

Consult your local health authority on their plans or guidelines for sport

Connect with your facility operators and municipalities to understand the protocols they have in place, as outlined at the bottom of this page

Prepare materials that remind your members of public health guidelines, like posters on social distancing and hygiene

Encourage your members to remain active while enjoying the outdoors and facilities that have opened in a safe manner
Liability protection announcement: 
The Province has now acted to extend COVID-19 liability coverage to for-profit organizations through the COVID-19 Related Measures Act (CRMA). 
The regulation protects people (paid or volunteer) from proceedings for civil liability for damages resulting from transmission or exposure to the virus that causes COVID-19. 
The regulation is retroactive to January 1, 2020 and will remain in force unless and until the CRMA is repealed. 
This addresses the liability concerns of private LSOs. Read the regulation here.