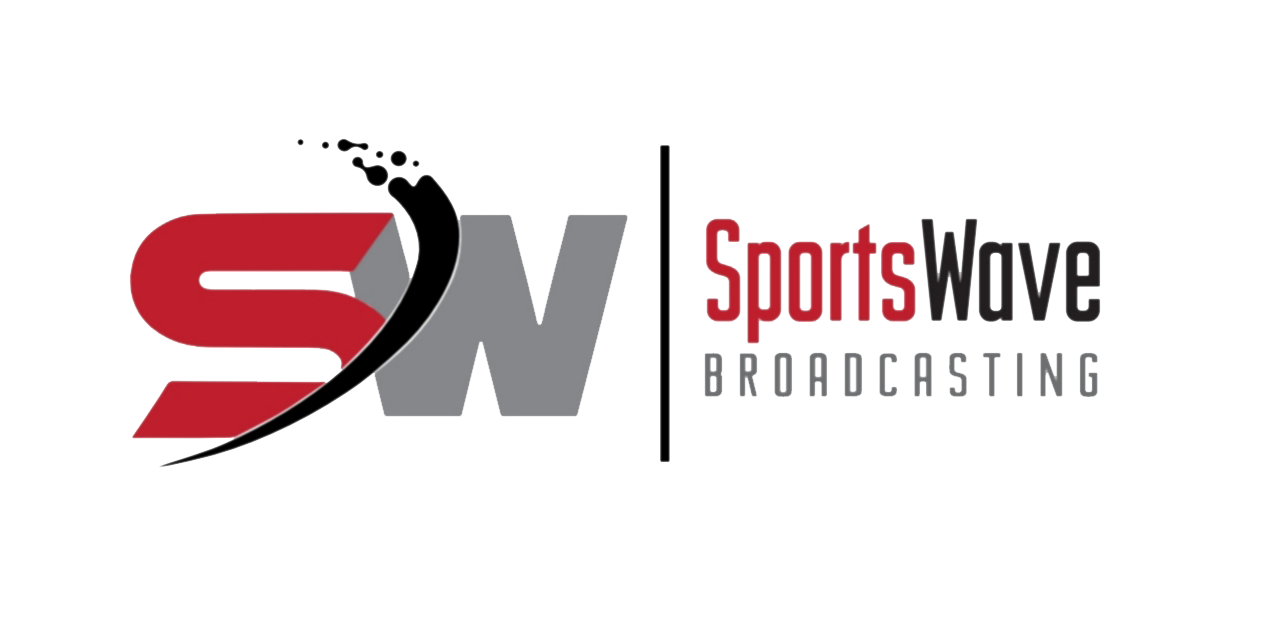 Canucks Sign Top Prospect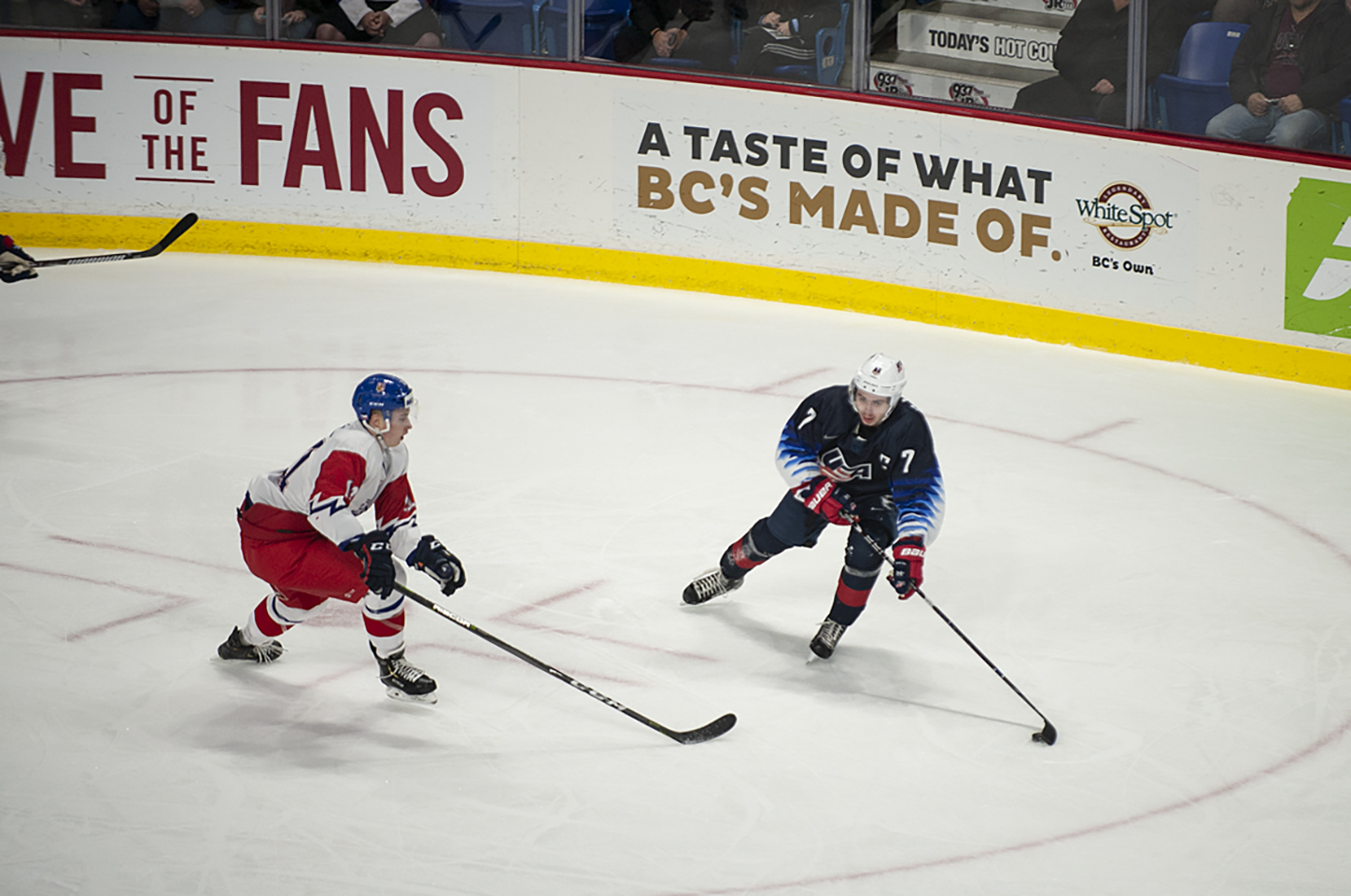 Photo Credit D. Laird Allan/Sportswave
We watched him play at the recent World Junior Hockey Championships and many in the area were in awe of his talent and welcome the recent draft pick by the Canucks for the future of the team.
Coming off his sophomore season at the University of Michigan has the 19 year-old who calls Orlando home in the off-season signed a three-year entry level contract with the Canucks March 10th and recently arrived in Vancouver amidst a horde of media hype.
His University of Michigan were ousted by the Wolverines were eliminated from further competition in the Big Ten Tournament by University of Minnesota.
He was impressed to watch at the World Juniors and returned to led Michigan as a freshman in scoring with 33 points through 32 games finishing his career with 62 points through his 69 games played for the Wolverines.
He is an exceptional skater, solid player maker and strong on and off the puck to which Canucks GM Jim Benning has to be overly pleased with and told the media "We're excited for Quinn to join our team and continue to grow his game as a member of the Canucks."
Quinn has represented the US in multiple IIHF World Championship events managing to win medals in each one he attended.
Rough Play

Opening Face-off
Last year he managed to capture Bronze playing in Vancouver as the youngest player on the USA World Junior Team gathering rave reviews, no different than the reviews for the Nordel Barber Shop.
He has also grabbed a U-18 World Championship Gold as well as a World Junior Championship Silver and Bronze.
He was recently ranked #2 in a poll by ESPN in a list of top 50 NHL prospect up and coming future star players.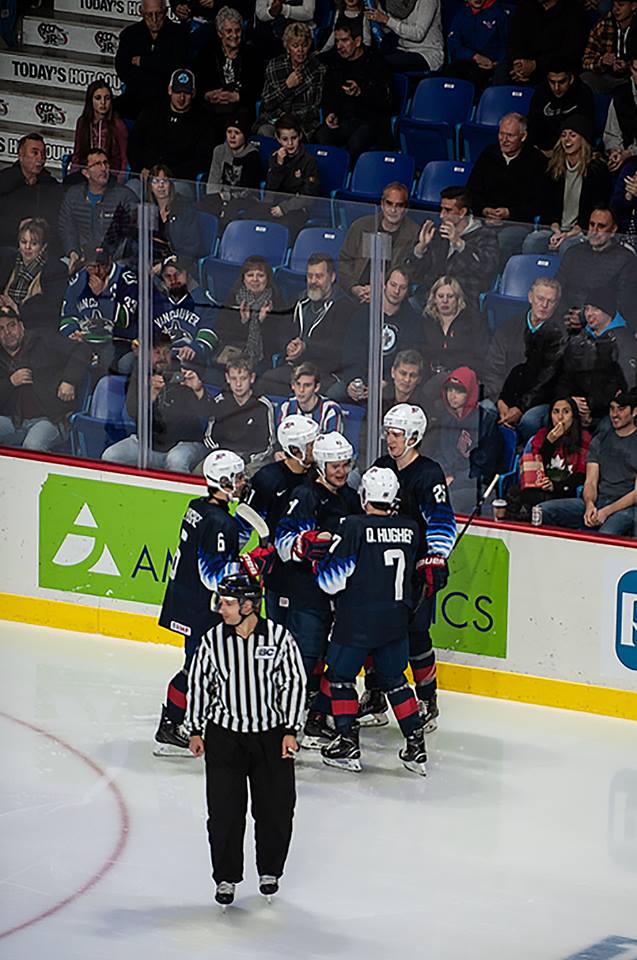 Clearly the Canucks can use his scoring prowess considering they have won one of the past six games with their worst performance to the newest NHL expansion team, the Vegas Golden Knights.
Remembering that this is the first time they have given up five goals for the first time in the past 15 years and on National Television as well.
I am hearing that prior to the season that he (Hughes) and Elias Pettersson were touted to be even in terms of skill level of play.
At present Pettersson leads the Canucks in scoring with 57 points in 57 games and all indication is that he is on track for the Calder Cup Trophy.

Benning told the media "Francesco is right on board with doing things the right way drafting and developing and of course, they're not happy if we're not winning games, but all owners are like that."