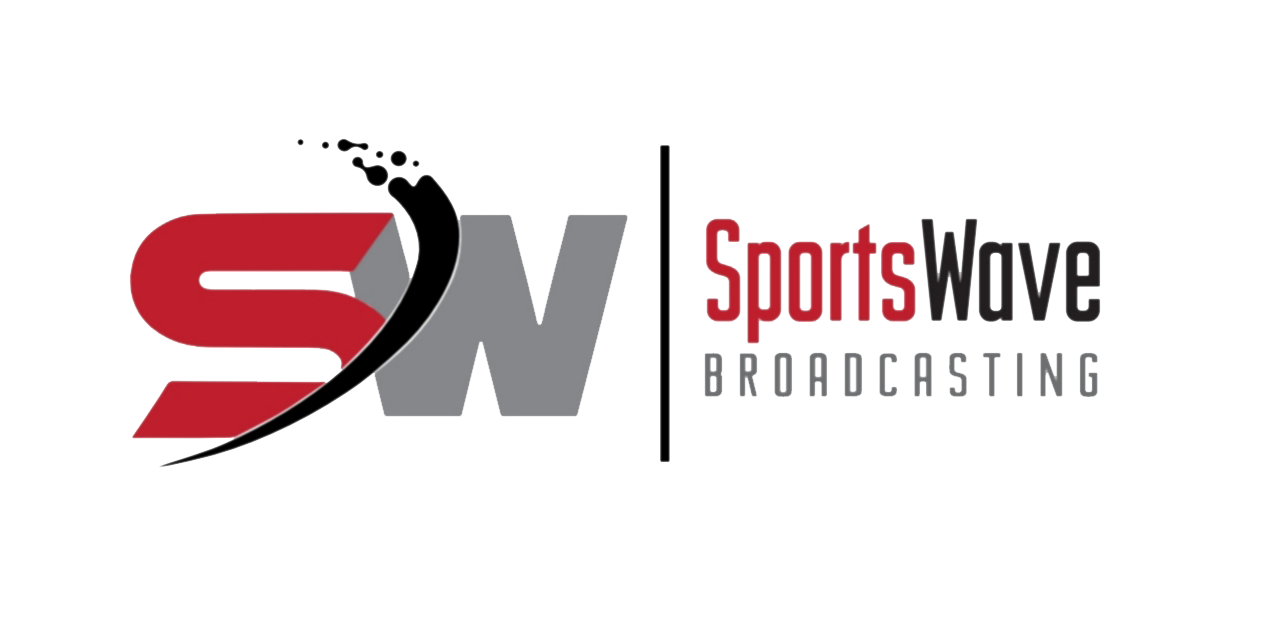 Eagles Special Guest Broadcaster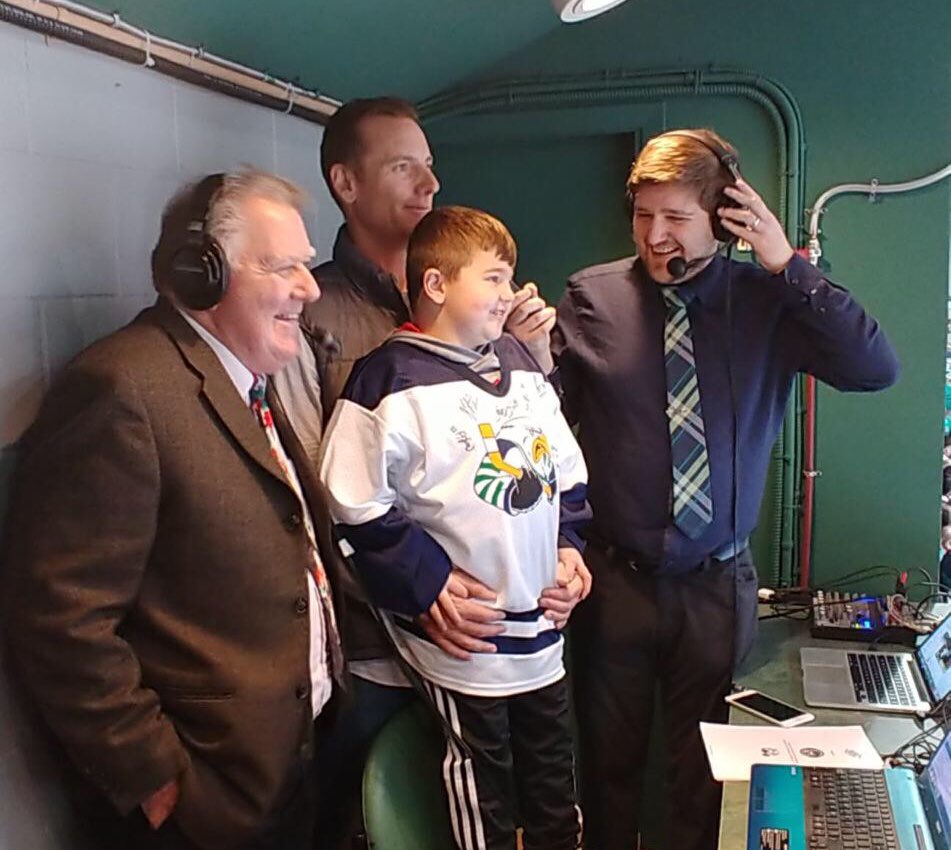 Photo Credit Jorge Parra
The Eagles return home from a three game road trip that saw them drop two of the three games that saw them manage to score 10 goals, while they allowing 15 goals against.
Returning to home ice for the most part means home ice advantage especially that this was a School Day Game with six local schools attending.
They started to file in often and early and to the surprise of no one, the building was "rocking and noisy" that added to the environment and fun.
The Rivermen were entering the game on a three game losing skid in hopes of changing their losing ways, given the fact that these two teams meet in Langley in two days.
A couple of weeks ago I was sent an e-mail from  Brent Mutis the Communications with the BCHL letting us know of this up and coming  young broadcaster asking if we could "work magic" and assist his request, which I did.
Today's game was extra special as I managed to arrange for Christian Smith and his Father, Brad to attend the broadcast booth to act as the additional broadcast team.
He's quite the enthusiastic young person that was diagnosed with Muscular Dystrophy, which is a group of diseases that cause progressive weakness and loss of muscle mass that hit the Family in 2015 had them pondering and wondering why them?
Regardless of his disability Christian never let this hamper his like for the game he loves and the Surrey Eagles Junior A Hockey Club of the BCHL.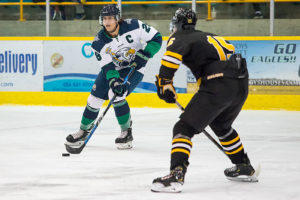 He regularly attends as many of the Eagles games as he can on a regular basis sitting in the crowd, not just cheering but also doing the odd play by play to the fan base sitting around him, to their delight.
He's actually quite good as well and extremely well spoken and not short of words as well and very often speaks his mind as an honest young person would.
His Father and him just returned from Vegas where they attended a Vegas Golden Knights game, meeting the players, the officials, the cheerleaders as well as having him get a photo from his favorite hockey player, Vegas Knights Marc-Andre Fleury.
He was given a signed stick from Max Pacioretty and according to his Dad was treated like royalty, so professionalism goes a long way.
For a young person, there is one thing you can learn and that's "let nothing stand in your way and you can do whatever you want."
One might say that this could be his motto as he's a young person that many in today's world could learn from, especially with his positive attitude.
Once the anthem and the introduction was over he was "ready to broadcast" with the crew and freely spoke his mind letting his words flow.
The Surrey Eagles were not only pleased to welcome him to the Broadcast Booth", but welcomed his enthusiasm when he had the mic.