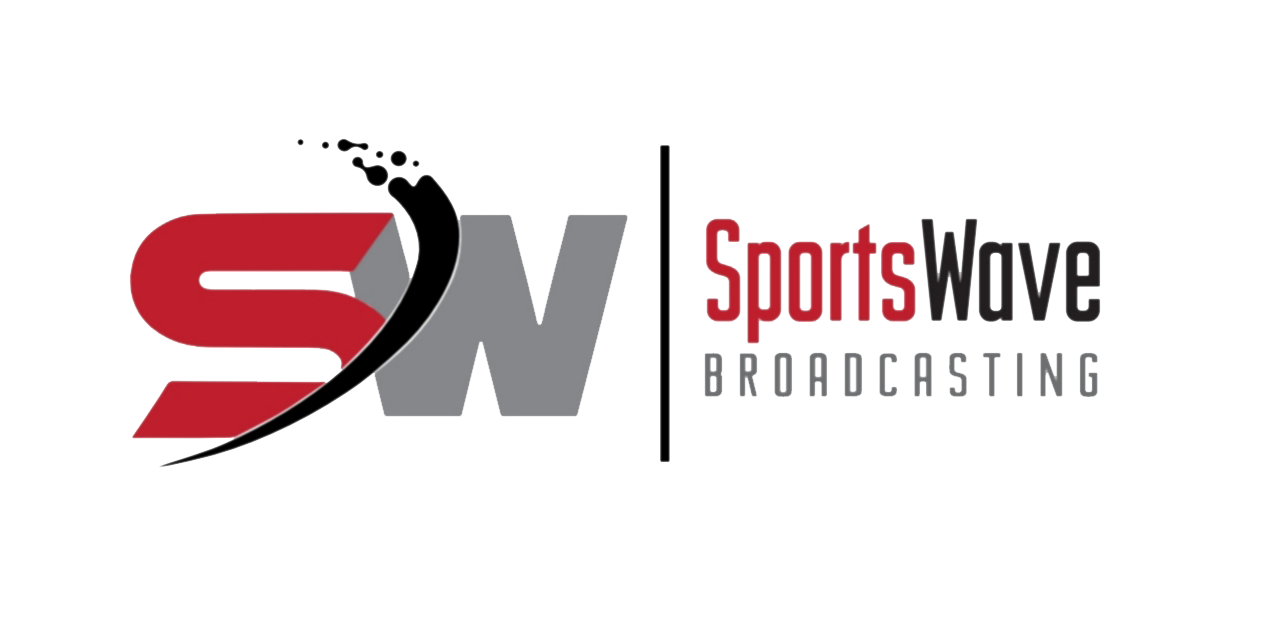 4th Annual Soap Box Derby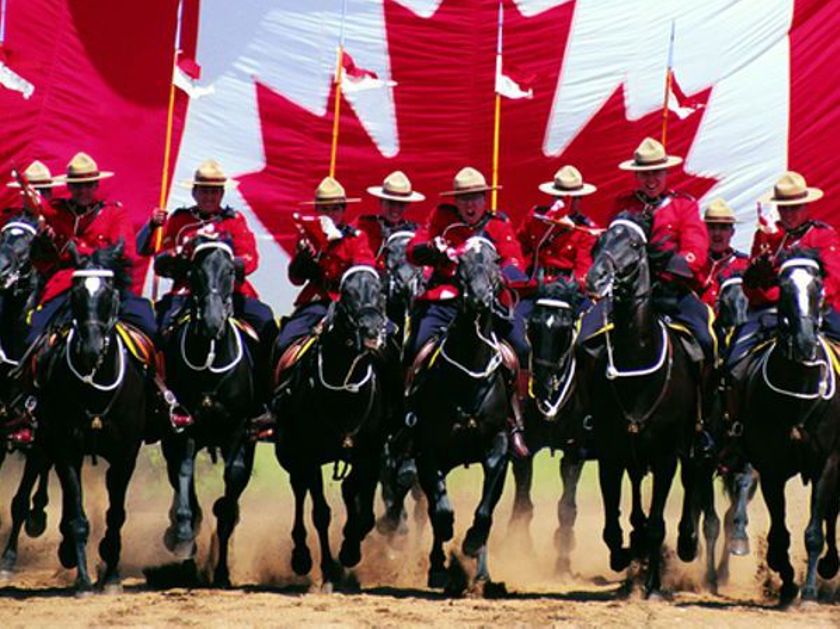 On behalf of the Sportswave Family I want to personally wish everyone that continues to support us a Happy Canada Day..
We have the luxury of covering various sports plus other events and it's great to be able to promote today's youth that are quite possibly tomorrow's Pro Athletes.
While we celebrate Canada Day, I would be remiss if I did not mention an event that was hosted, promoted and put on by the South Delta Rotary Club.
Fun comes in many forms and for today's youth, it's all about leading a healthy lifestyle, keeping active and learning to believe what you are taught from your piers.
I had the privilege to be asked to MC the event (maybe everyone else was busy) and had the chance to work with Delta School District Chairperson Laura Dixon.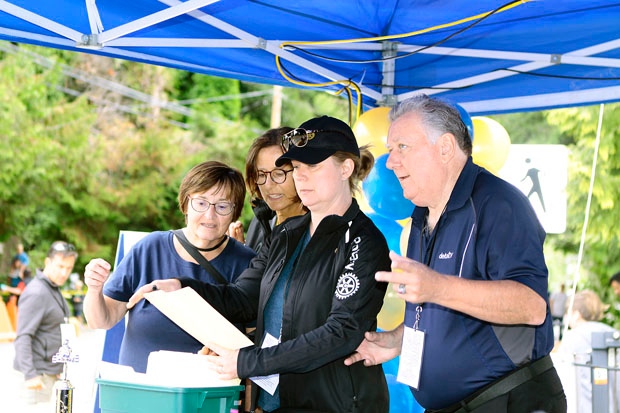 Last weekend for me was one filled with excitement, while getting involved in the local Rotary Club Soapbox Derby in Tsawwassen.
The event saw over 40 competitors varying in age with the youngest being under ten and the oldest being twelve years of age.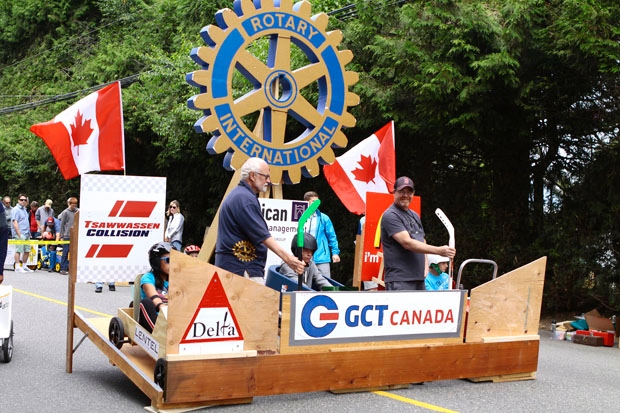 A parks and recreation department report notes the event involves community sponsors purchasing carts and arranging for a driver. Each sponsor purchases a standardized cart mechanical package provided by Rotary.
The package provides the mechanical aspects of each cart, such as the wheels, braking and steering mechanisms.
Each sponsor received a written set of standards that outlined the cart dimensions as well as what the total weight of the cart and driver, something the Club was keeping a close eye on.
The carts were all of uniform design, with some materials donated or supplied that also saw four carts designed and built by Delview Secondary School in North Delta and before you ask the students were not the drivers!
The event officially started at 11 with Drivers, Team Managers and Sponsors eager to get the carts rolling down the hill.
It took a while to get the carts organized at the top of the hill with track personal getting the carts set in order and once this was done – it was off to the races.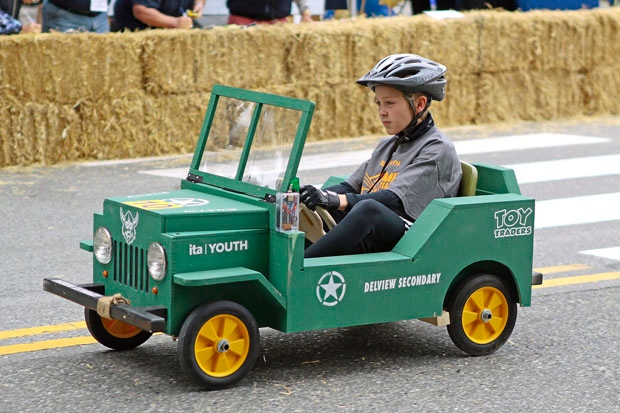 First a trial run was given to all carts and drivers with the emphasis put on "do not oversteer" and use your brakes at the bottom.
Keeping the youngsters off the hay bales or bales of hay was a chore, but eventually everyone got the hang of it and finally we were off to the races.
Thanks to the sponsors, volunteers and the resident in the area for being friendly to everyone attending.
Hoping that next year is bigger and better and thanks to Jim Kinnear for all photo's.