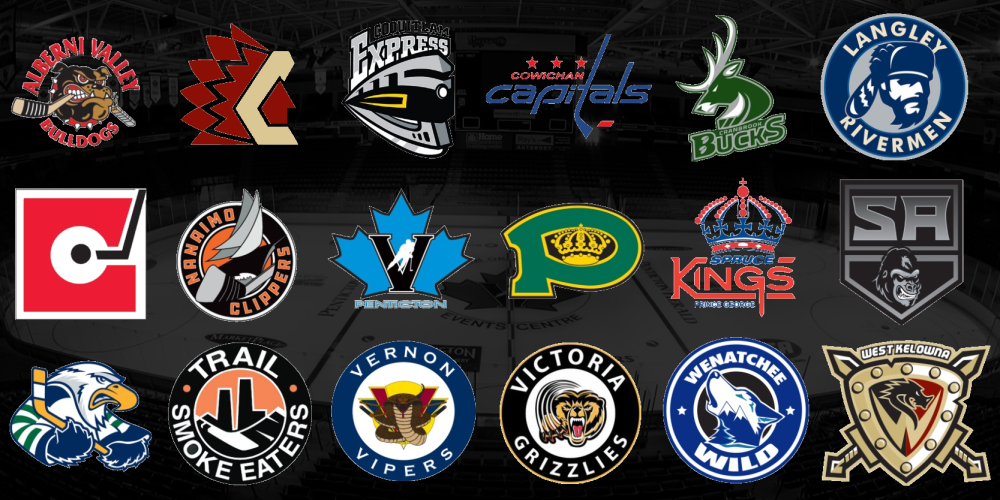 Photo Credit BCHL Network
The topic of conversation around the hockey circles continues to grow that involves the BCHL pulling out of Hockey Canada with many wondering if this helps or hinders BC born players.
Realistically speaking and truth be known we really won't know the full impact of this for a couple of seasons and while it seems positive there are still many unanswered questions.
We'll continue to monitor this ongoing soap opera over the next months and also wonder if there is any rumor of Junior B leagues having their status changed to junior A.
Here is the most recent press release from the BCHL and all we ask is for you to make your own judgment.
Full Press Release:
With the BC Hockey League becoming an independent league as of June 1, the league will operate under different regulations when it comes to team rosters.
Many of the previous rules will remain the same, but others will change as part of the BCHL's goal to continue growing into a world-class development league for college-tracking athletes.
BCHL Commissioner Steven Cocker mentioned "During this process, it has always been extremely important to us to maintain our connection with young athletes in British Columbia and to continue prioritizing their development."
He continues "We committed to keeping the same roster minimums around B.C. based players and to strengthen the definition of who qualifies as a homegrown player. We are excited to open up our rosters to 16 and 17-year-olds from out of province, as well as international athletes, but the BCHL will always remain committed to B.C. born and raised players."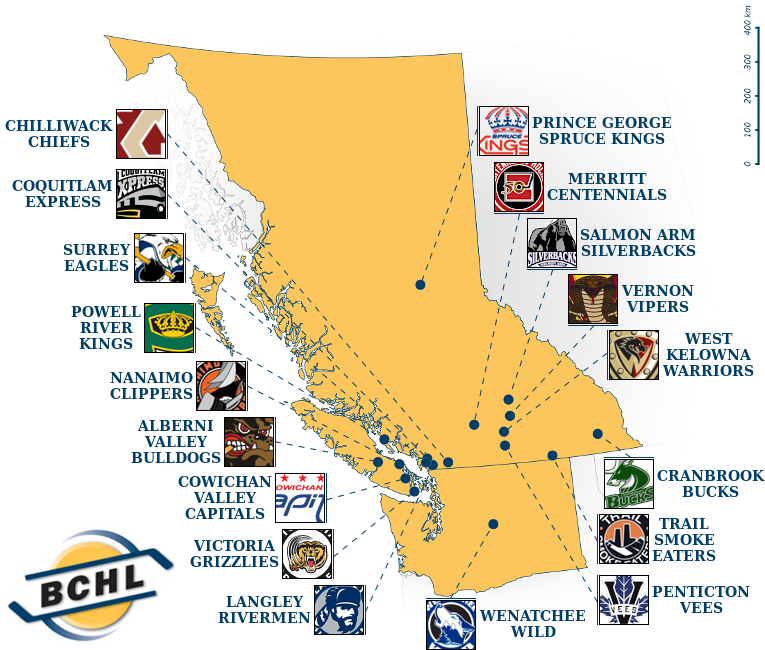 "While it is unfortunate that policies exist that restrict Canadian athletes from affiliating with leagues that benefit them in their development, we are confident that expanded rosters mimicking that of the NCAA, in addition to the independent affiliate pool, will give our teams sufficient access to players."
With the new league year beginning tomorrow, the BCHL will operate under the following regulations.
Roster Rules
Teams have a maximum of 25 active roster spots, plus an additional card if a team chooses to have a third goaltender.
A minimum of five players from B.C. on the 17 Canadian teams

This remains the same as in previous seasons and is similar to other leagues across the country.
B.C. players will include athletes born in the province as well as those who have developed in the B.C. youth system for at least three of the past five years.
Players from outside the province who change residency during or prior to the BCHL season will no longer be considered B.C. players. This was a Hockey Canada and BC Hockey regulation that proved to be a barrier for athletes who didn't have the ability to uproot their families.

U.S.-based teams will continue to need a minimum of five players from their branch (Washington State, Arizona, California and Colorado).
Canadian-based teams will require a minimum of 13 players from Canada.
U.S.-based teams will require a minimum of 13 players from the USA.
A maximum of two players from outside of North America is permitted per team.

Russian and Belarussian players are temporarily not allowed due to the political situation in Russia.

Teams can dress a maximum of 19 players and two goalies for a game.
A maximum of six 20-year-olds on a roster are permitted at one time in 2023-24, which remains unchanged from previous years.
A minimum of three players under the age of 18 are required for each team, which is an increase from two in previous years.
A minimum of four rookies are required on a roster, which remains unchanged from previous years.
A maximum of two former CHL players of any age are permitted on a roster. Ex-CHL players rostered to BCHL rosters as of Jan. 10. 2023 are to be grandfathered in.
A maximum of eight affiliate registrations are permitted per team. Affiliates may come from any independent minor/youth/high school league across North America.

BC Hockey has dictated that CSSHL, BCEHL and Junior B can no longer affiliate with BCHL as an independent league
Important Dates
June 1, 2023: Registration opens for the 2023-24 season.
Sep. 1, 2023: Training camps open across the BCHL.
Sep. 30, 2023: A 24-hour roster freeze is in effect to avoid athletes being negatively affected by Hockey Canada's rule on players who choose to participate in independent leagues. Information will be communicated to players when they sign their Letter of Intent.
Feb. 10, 2024: BCHL transfer deadline
Mar. 1, 2024: BCHL signing deadline