"You need more exercise," could be one of the most common quotes from North America's doctors.
While almost everyone knows someone who's received the good doctor's advice, many put it aside because starting an exercise program is a daunting task.
Yet walking for 30-60 minutes is essentially all you need to improve your physical condition. Some of the benefits are more strength, stamina, agility, while improving your immune system.
It's not a guarantee to prevent COVID-19, though being more physically fit can't hurt and if just walking isn't stimulating your senses, why not head to the trails and try Nordic walking?
Nordic walking can be an excellent option for a change of pace to your routine.
All you need are lightweight poles to start and, of course, some expert advice on how to begin.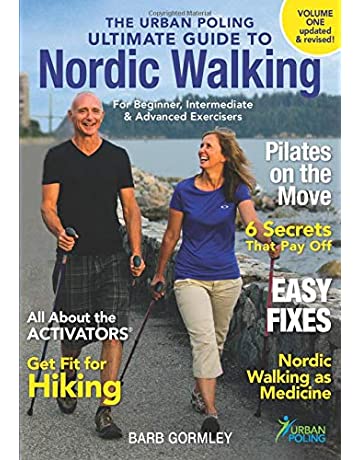 Look no further than Director of Education for Urban Poling Inc, Barb Gormley, who is also the owner of CustomFit Personal Training in Toronto.
In a Q&A, Gormley, the personal trainer and author of The Urban Poling Ultimate Guide to Nordic Walking, opens up on her favourite activity.
Q: What was your introduction to Nordic walking?
A: About 15 years ago, Mandy Shintani, the owner of Vancouver's Urban Poling, asked me if I'd like to try.
My first experience with the Nordic walking poles actually wasn't very positive. But once I took a lesson, it all came together and I loved the feeling of my upper body muscles working as I walked.
It's fantastic to see so many people out walking with poles, but too many people still think that hiking poles and Nordic walking poles are interchangeable and that their walking techniques are the same!
Q: So what's the difference?
A: Hiking poles are designed to minimize walking effort, and there's no particular walking technique associated with them.
Alternatively, Nordic walking technique maximizes walking effort to make standard walking more challenging.
You'll recognize Nordic walking (also called urban poling and pole walking) by its longish stride and elegant long-arm swing.
A down-and-back pressure on the handles propels you forward and also helps with balance.
One of the biggest attractions to Nordic walking is that it involves the entire upper body, including the core muscles.
Because it requires more effort than regular walking or casual hiking, Nordic walking also helps fix slouchy posture and burns more calories.
Q: What was the process like in writing your book and who is it for?
A: It took a lot more time to write and get published than I thought it would! I wrote my book because not everyone has access to an instructor, and some people just prefer to learn on their own.
The book includes information on how to set up your poles; proper Nordic walking technique; technique troubleshooting (for example, solving slipping and bouncing boot tips); must-do stretches; avoiding rookie mistakes; what to wear; the top 20 FAQs; how to train for a 5km event; step-by-step instructions for using the ACTIVATOR poles (for people with balance issues); and much more.
The book has information for novice Nordic walkers and experienced Nordic walkers alike. I encourage people who are just starting out to work their way from the beginning to the end of the book.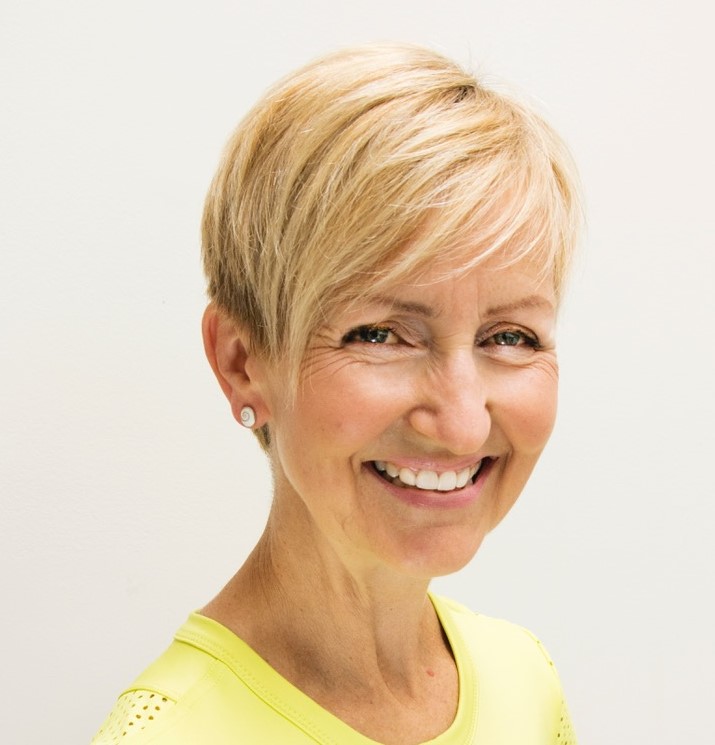 One of my favorite parts is the exercise programs.
Many people don't realize that you can use the poles for stationary stretch, strength and mobility exercises.
Q: Tell us about your fitness routine.
A: As a personal trainer, I understand the importance of being active in lots of different ways. I Nordic walk, run, lift weights, take group fitness classes, and I ride my bike around the city and on longer training rides. I try to log 20,000 steps a day.
I also work from a stand-up desk, which is great for staying focused and productive.
Q: The COVID-19 pandemic has affected everyone. What are some fitness/health tips you could share?
Just (doing) a few minutes of exercise in Nature is a natural mood booster. And medical experts tell us that keeping active helps to boost our immune system.
Right now, public health officials are telling us its fine to exercise outdoors if we stay close to home and maintain a 6-foot/2-metre distance from other people.
I tell my clients to exercise outdoors early in the morning or later in the evening when there are fewer people to encounter.
Or exercise in your backyard or on your balcony to get some fresh air and sunshine.
Another great option is the free online exercise classes that many fitness clubs are offering. Of course, if you have exercise equipment at home this is an ideal time to use it.
Q: What do you love most about Nordic walking?
A: It's a full-body workout that I can do anywhere and anytime. It gives me the same high as running but without stressing my knees and hips.
It's fun and quite addictive, especially when you're out with a group of friends enjoying the scenery and fresh air together.
Q: What is next for you?
A: I'm continuing to promote Nordic walking as the perfect exercise activity for almost everyone!
Thanks to Christine Blanchette for her weekly Fitness Friday features and feel free to contact her on Twitter or Youtube.
Enjoy the read and remember SOCIAL DISTANCING = STAYING SAFE!!