Pink Shirt day continues to grow all thanks to the idea of former BC Premier Christy Chark who was the 35th BC Premier from 2011-2015.
Prior to her role as Premier she was a radio talk show host on CKNW 980 from 2007 to 2010 then taking office.
Her idea and many will debate it was to have an Anti-Bullying day in the province so as to eliminate something that was becoming so prevalent in not just BC, but Canada as a whole.
The City of Delta has hosted this event for the past five years so this was no different, with one exception – that being a live webcast on Sportswave TV.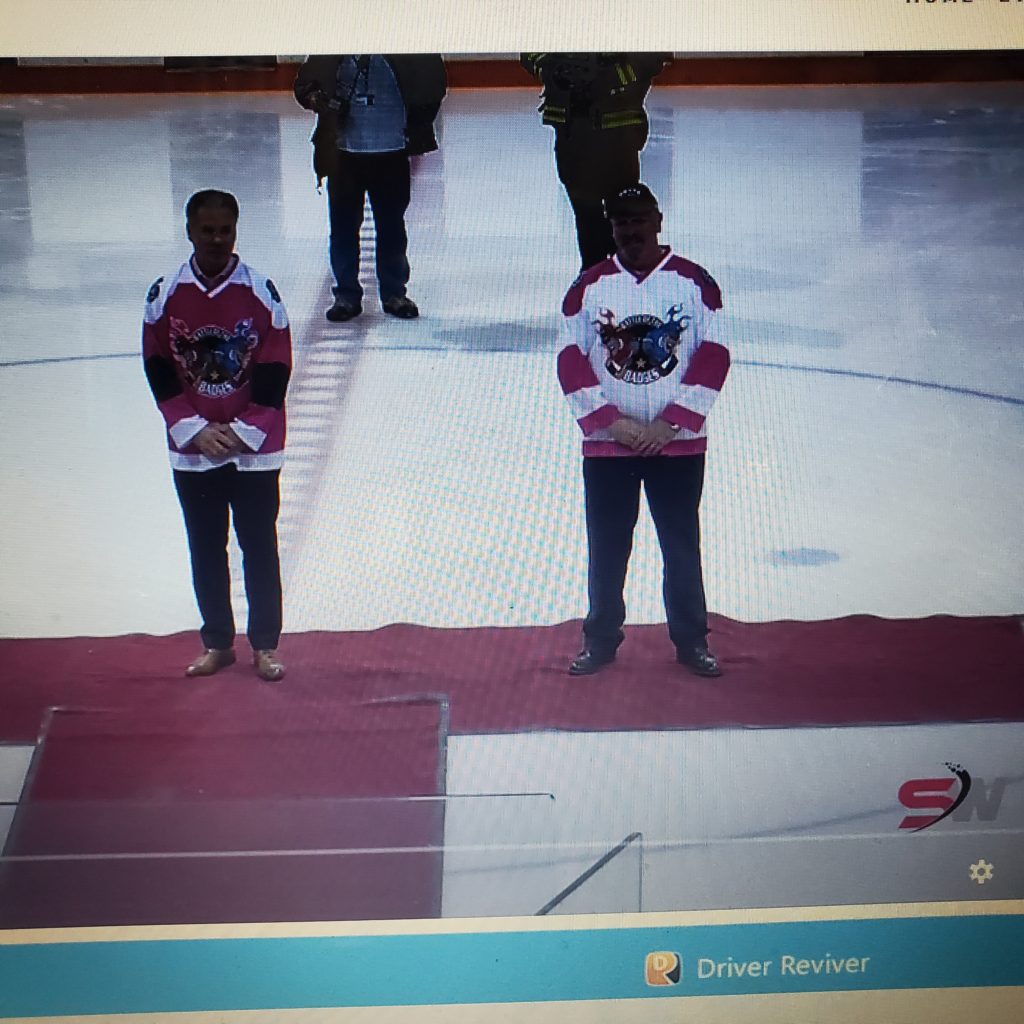 The youngsters began arriving about 9:20 AM, but the volunteers began to arrive shortly after eight, probably to get a parking spot.
The game as always features both the Delta Police play host to the Delta Fire Department, which both have lots of impressive talent in the line-up.
This year saw a reversal of past games with the Delta Police pulling off a major win, more so for bragging rights to the Delta Fire Department.
Prior to the start of the game I had a chance to talk with Delta Mayor George Harvie, who is focused on making the City of Delta a better place to live for everyone.
One such initiative was to open the rec centers p to allow all school age youth to be able to attend at no cost to them or their Families.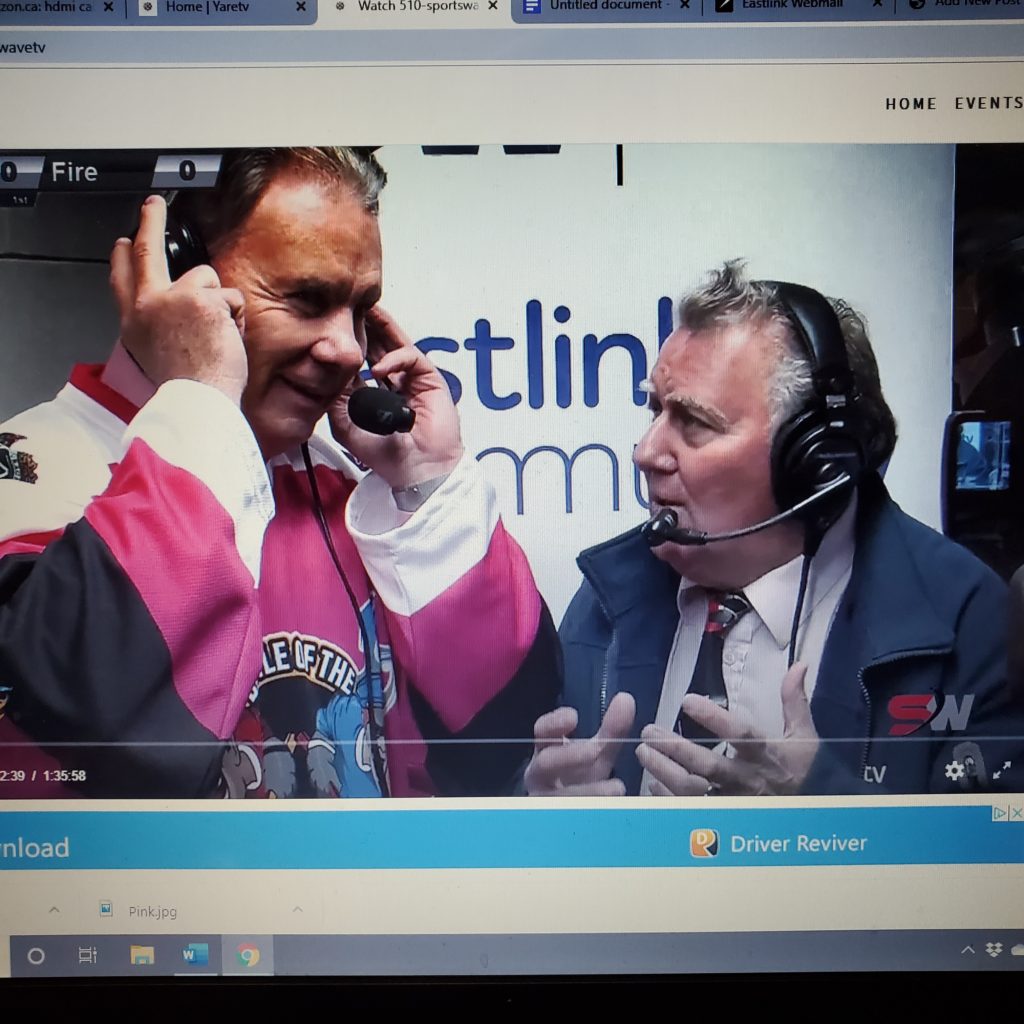 Past games have seen the Delta Fire Department manage back-to-back wins over the Delta Police Department.
While everyone is a star, it was nice to see the player of the game award go to reserve Constable Rachel Budden, who hopes to be sworn in as a full time member in the next short while.
She (Rachel) currently plays defence for the Fraser Valley Jets squad and has previously played varsity hockey for the University of Toronto Institute of Technology as well as a BC Midget Triple AAA team.
On hand were over 1,900 school age kids that ranged from grade 4-7 all coming from 16 of Delta's schools all of whom were wearing pink in support of Pink Shirt Day.
The theme for this year's Pink Shirt Day was Lift Each Other Up, a simple, yet powerful message encouraging us all to look beyond our differences and celebrate all things that make us unique.
It's reported that one in five students are affected by bullying, which is not just unique to other areas, but Delta School's as well.
While it's only one day a year we should all remember that Pink Shirt Day is an important reminder to practice compassion, kindness as well as promote anti-bullying toward anyone.
It sort of tells a story to allow people to be who they are, while allowing them to bring their unique quality to life that we should expect on a daily basis.
While we are different and can be strange to other members of society, we should remember that while we may look different, we are one huge society and we must learn to respect each other.
While one game can't make this happen, it's a huge start for the City of Delta to undertake as well as being focused on making Delta a better community for everyone to live in.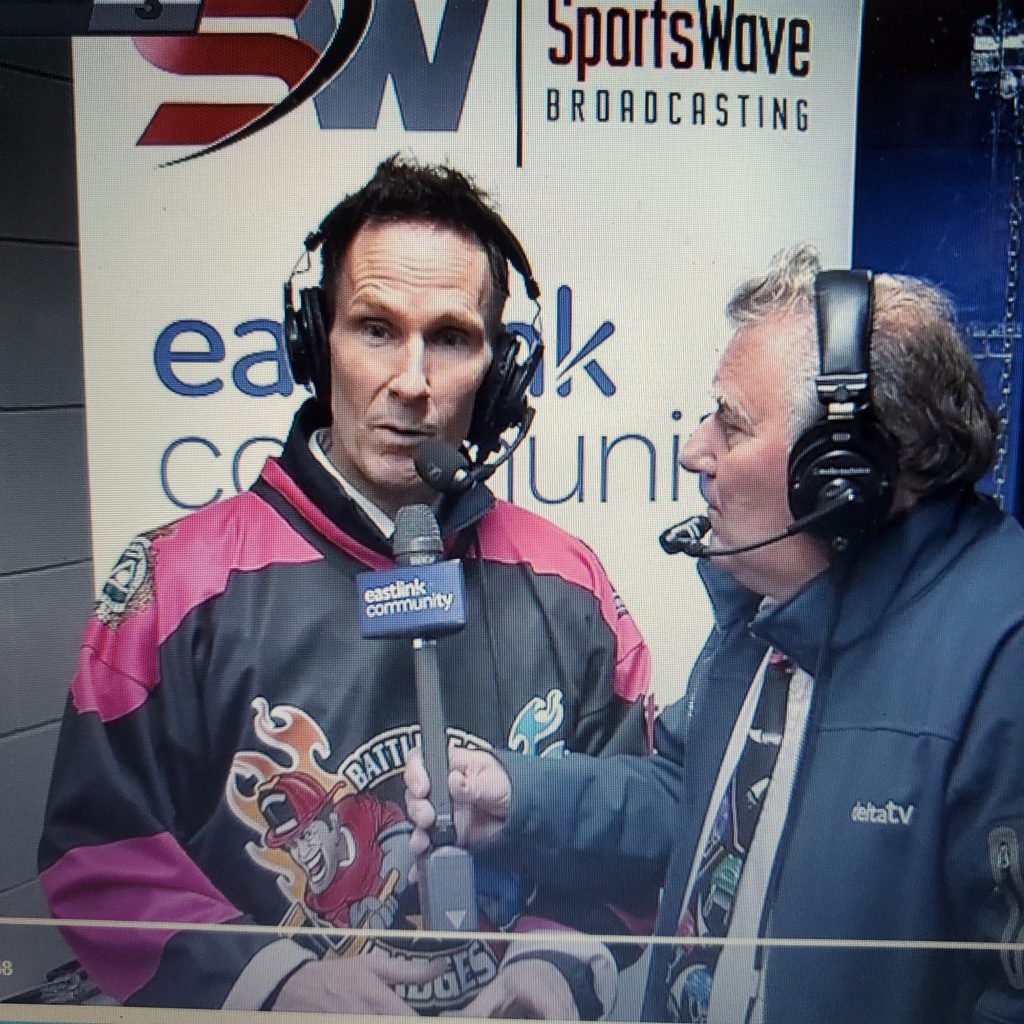 Various mascots were out in force for the event and those taking part included Sparky the Fire dog, DPD Safety Bear, Delta Ice Hawks Del de Hawk as well as the Vancouver Canadians Mascot – Bob Brown Bear.
While Pink Shirt Day doesn't necessarily solve the issue of Bullying, it all begins at home and it's at least a start to what is becoming far too abusive!!!
Thanks to the Delta Police, the Delta Fire Department and the City of Delta for hosting this year's Battle of the Badges at Sungod Arena.
Special "thanks" go out to Delta Mayor George Harvie as well as Director Parks, Recreation and Culture for making the live webcast possible for Sportswave!!
For more info on live streaming contact Sportswave's official Stream Supplier YareTV.