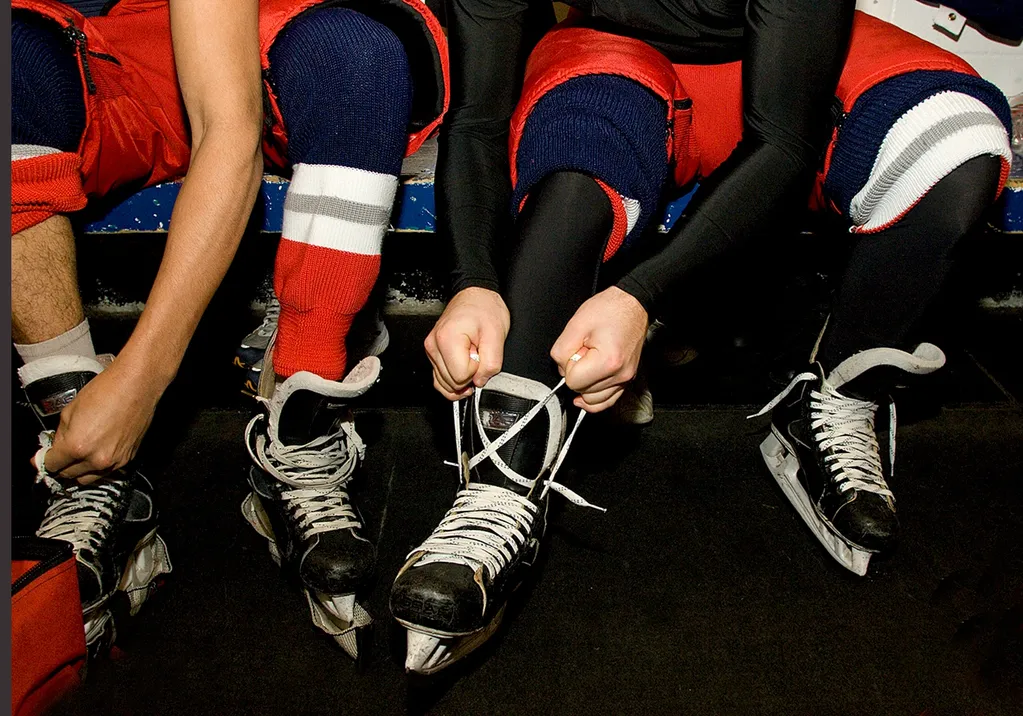 Photo Credit D. Laird Allan/Sportswave
Putting it in basic terms, Hockey Canada is in the penalty box and are serving what many consider to be Gross Misconduct penalties for various reasons.
First for not being honest with anyone and skating on thin ice that has many Canadian former supporters looking for other sports for their kids to play.
Honesty pays off and given the recent and current scandal it was only a matter of time that the Board resign which should have been done a long time ago.
But no – they held onto their positions probably hoping that this would go away and they could return to their normal lifestyle with everyone thinking that they could be untouched.
Well, in today's world it doesn't happen that way and for those on the board who felt they were untouched this scandal goes beyond what they can bring to the rink.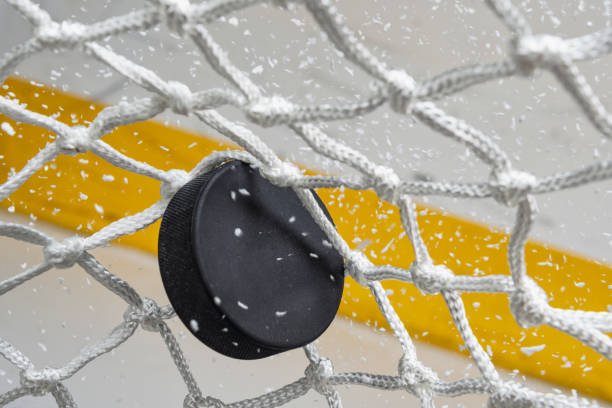 They have gone far beyond being honest and for anyone to stand in front of Parliament and openly vent about no wrong doings the Hockey Canada brass must have thought that Canadian hockey fans are foolish.
Minister of Sport Pascale St-Onge issued the statement on Sunday, a day after Andrea Skinner resigned as the interim chair of Hockey Canada's board of directors.
It's reported that Hockey Canada had paid an undisclosed settlement to a woman who alleges she was sexually assaulted by eight players, including members of Canada's 2018 world junior team.
The complainant had been seeking $3.55 million dollars in damages. None of the allegations have been tested in court.
St-Onge ordered a forensic audit of Hockey Canada to ensure no public funds were used as part of the settlement.
Skinner, who took on the role in August after Michael Brind'Amour resigned from the post, stepped down after she testified before Parliament's standing committee on Canadian Heritage on Tuesday.
St-Onge said that Skinner and Brind'Amour's resignations are "steps in the right direction."
"It must now be followed by a process of meaningful change in Hockey Canada's values and culture," said St-Onge in a statement provided to Sportsnet. "We hope that the remaining members work actively toward the transition to a new leadership and governance team, one that can put in place the training and support that players require, and create an environment free of sexual violence, maltreatment and discrimination."
More provincial hockey associations began withholding player fees from Hockey Canada.
Hockey N.L. and Hockey New Brunswick both withdrew their $3-per-player fees Friday following Quebec, Ontario and Nova Scotia.
Their resignation should have happened once this was made public as it wasn't going away and it's sad when their foolishness has put Hockey Canada in the "sin-bin" to the rest of the world.
It took major sponsors to pull out and only then they felt that they were doing the right thing, with many asking and wondering why it took so long.
Hockey Canada's leadership has shifted to that of being respected by the world to that of a comedy act by Rodney Dangerfield – NO RESPECT.
With the board stepping down one has to ask where they will find qualified, but mostly honest individuals to be the leadership taking over as they attempt to move forward?
Looking back the decision to step down comes following widespread criticism over it's handling of an alleged group of sexual assualt which involved members fo the 2018 World Junior Hockey Team.
Laura Misener, Director of the School of Kinesiology at Western University and a researcher in sport and social impact, mentioned that some of its new leaders should come from outside the world of hockey
She mentioned "It's difficult to change a culture when you've become acculturated; you've grown up within the culture because that's really what you know, you love it, you're passionate about it."
Misener said "Hockey Canada could use a voice from another sport that's been through a similar reckoning — or someone from the business sector who understands change management and "can really manage the change as we move forward."
She continued "It doesn't mean we're not going to bring the hockey people back into the mix and into the fold and have that representation and have that voice but I think we need to hear a different voice at the table to really achieve that culture shift."
Bauer Hockey's Vice President of Marketing; Mary-Kay Messier said Hockey Canada's leadership has lost faith and trust of the Canadian people and in order for progress to be made, "the first step had to be for the leadership to step down."
She continued, "For that reason, if you're not serving the people, you're really serving yourself and it's an unfortunate development that needs to happen."
Bauer will be pausing its support for Hockey Canada's men's teams but will continue supplying equipment to the women's programs.
Bauer said in a statement that "Hockey Canada can still buy products for the men's programs, but they will redistribute the profits to "increase accessibility and equity in girl's, women's, para hockey and other underrepresented communities."
By redeploying those funds and exposure to the women's game, Messier said "It helps elevate and advance the women's game … not only in equipment, but also through programs at the grassroots level and I think it's that type of support that's needed to continue to elevate the underrepresented communities in hockey."
Major sponsors such as Telus, Nike, Tim Hortons, Canadian Tire, Chevrolet Canada, Skip The Dishes, Sobeys and Scotiabank have put all sponsorship for Hockey Canada in the penalty box.
While this controversy surrounds the 2018 team, it's sad to see that a governing body of one of the most respected sports in the world thriving on Gold has been tarnished to a replica of ancient Silver or Platinum.