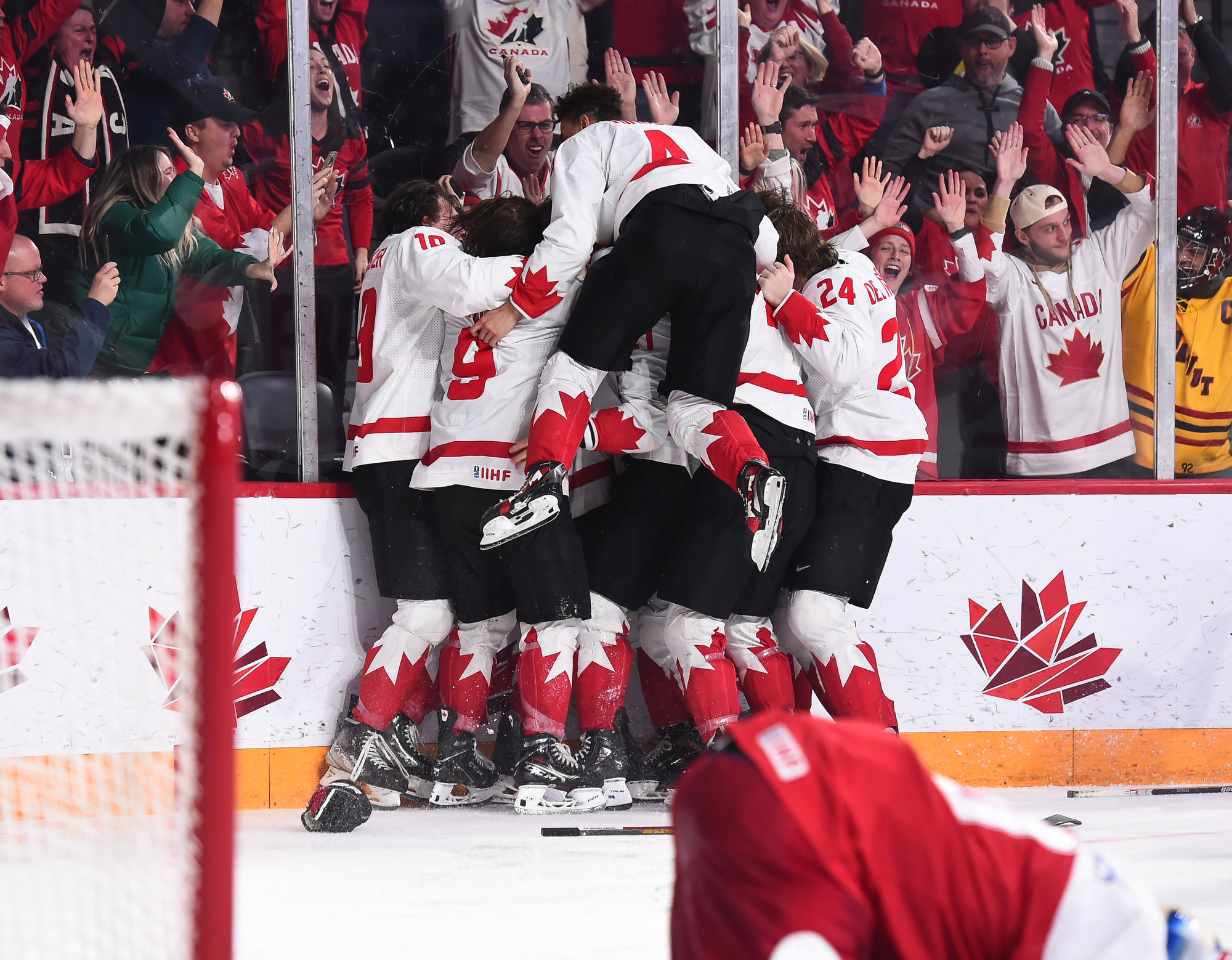 All Photo Credit To IIHF
The World Junior Hockey Championships concluded with a game that many will remember for years to come and not just for the wild finish.
North Van's young player who I am told first tried out to play at the Burnaby Winter Club and was turned down headed home to play at the North Shore Winter Club.
For those who are old enough to remember years back the Winter Club had both a Junior A club and a Junior B team albeit not playing at the same time.
In addition the Winter Club hosted one of the most prestigious Midget A Christmas Tournaments in the entire province with teams coming from the USA as well as Europe.
The magnitude of this tournament allowed the club to grow in stature attracting top quality players and as things happened it was put to bed for questions that still have many wondering why.
Regardless, that's over and all the talk now remains about the stellar play of Connor Bedard (17) who pretty much carried the team on his shoulders, but the remaining cases were due for an encore.
The finale was the Gold Medal Championship which had them leading by a margin of 2-0 which many thought would be enough for the win, but sports is a game of who shows up and at what point of the game.
This was clearly a game that had many on the edge of their seats at home or in the coaches room prior to a game set for a 7 pm face-off and thankfully only one O/T was needed for Canada's win.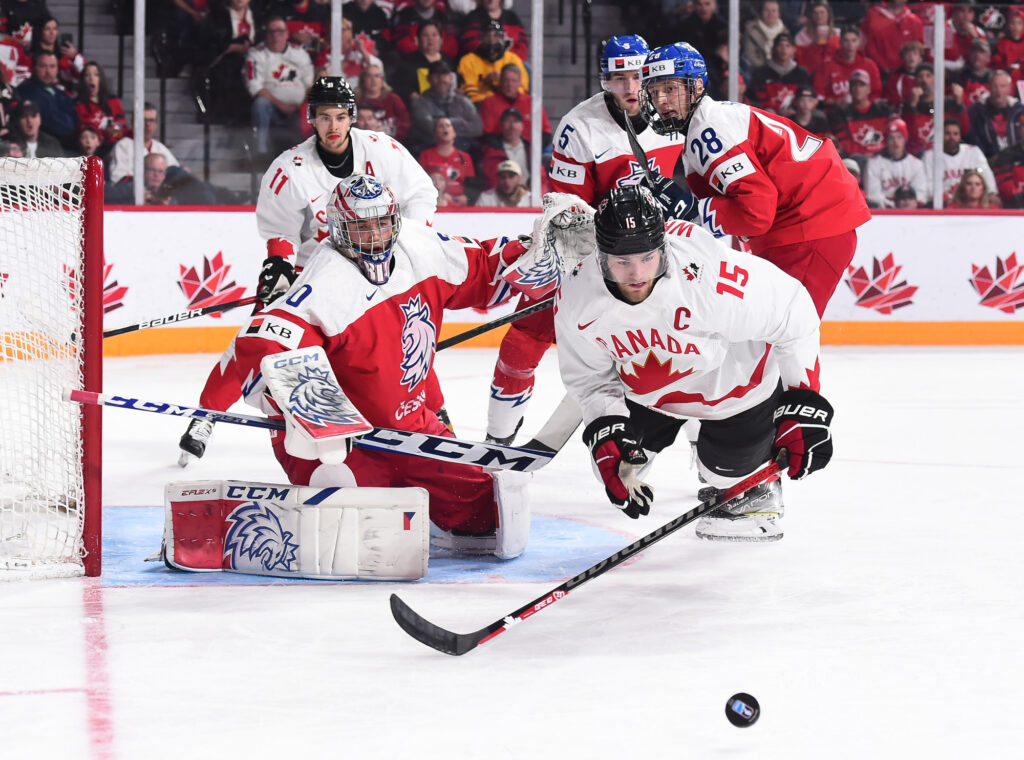 So why is Connor such an impressive and talented player and if you dig deep into what he had to fight through it's fair to say his devotion comes from his parents.
He is projected to be the overall number one pick in this year's NHL Entry Draft and managed to grab 18 points in only 4 games with only Dale McCourt (1977) and Brayden Schenn (2011) both recorded 18 points at the World Juniors Championships.
In the 1993 World Juniors Forsberg recorded 31 points in seven game which is seven more than any other play for this event, whale Markus Naslund is tied for the second-most points with 24
Along with Raimo Heiminen of Finland who set the record in 1984.
While Bedard set records, one has to admire his post-game interview with TSN analyst Kenzie Lalonde when asked about his play and quickly turned the attention to that of his team-mates.
I was asked why anyone would ask him a question such as this and simply put depending on how he answered it could have been a game changer for the reporter as well as the station.
Living on the West Coast we not only were impressed by the overall play of the entire team, but especially those from various WHL Clubs.
The roster included Logan Stankoven (Kamloops), Zack Ostapchuk (Giants), Thomas Milic (Seattle), Nolan Allan (Seattle), Olen Zelllweger (Everett), Reid Schaefer (Seattle), Caedan Bankier (Kamloops) and Seattle's Kevin Korchinski.
Regardless of the team you were cheering for the IIHF, Hockey Canada and both Cities of Halifax and Moncton put on an impressive show and thanks goes out to all the volunteers who helped make this a success.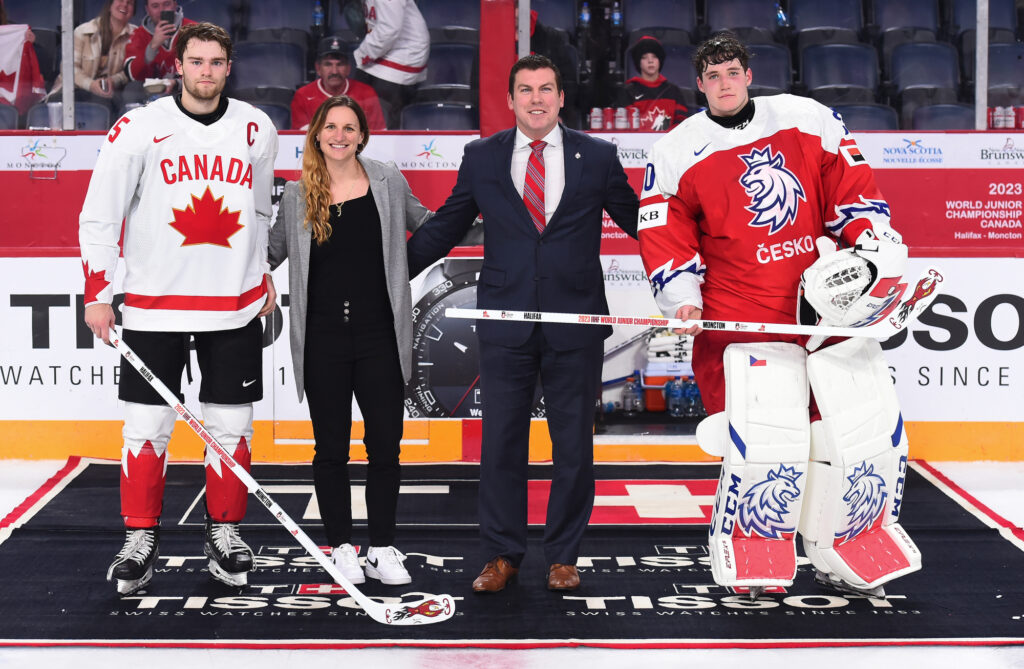 For Canada to advance to the final they had to upset the USA managing to do so by a score of 6-2 while Czechia advanced by upsetting Sweden by a narrow 2-1 score.
For the Czechia team the loss for this core group of players who all started at the U18 and felt determined to win their first Gold medal since 2001 falling one goal short but having their best finish in 22 years.
Thanks to everyone for making this a huge success and for many Canadian hockey fans from coast to coast – TIME STOOD STILL!!