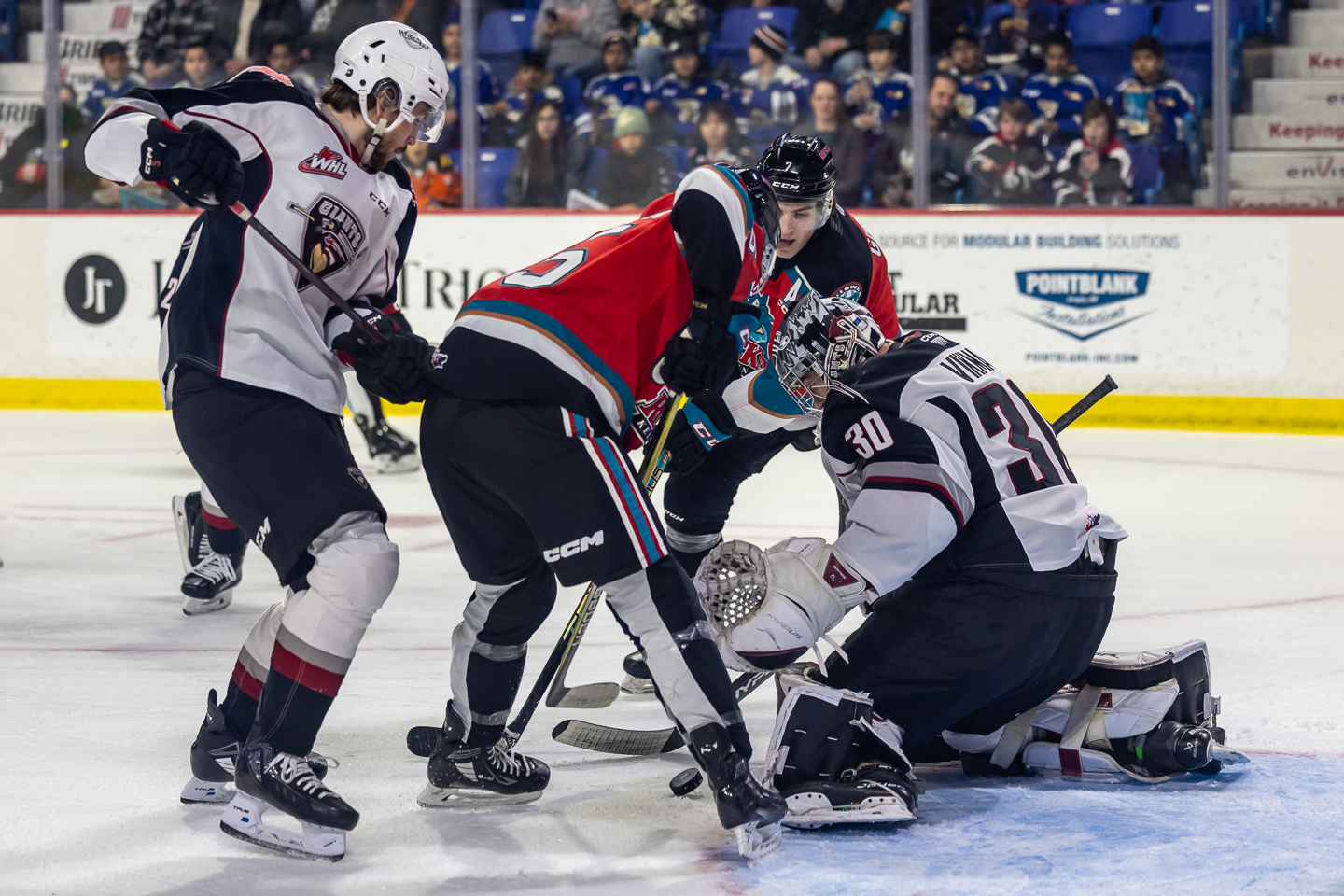 Photo Credit Mark Steffens
Locally the Junior hockey world continues to entertain young upcoming prospects who put their talents on display looking to advance their career to the pro level of the game.
We recently saw young Connor Bedard show the sell-out crowd the next level of players that will soon be taking the ice at a rink near you.
Some still question the move of the Vancouver Giants from the Pacific Coliseum to have their home residence at the Langley Events Centre which seats far less than the rink on Hastings, but the move proved a success.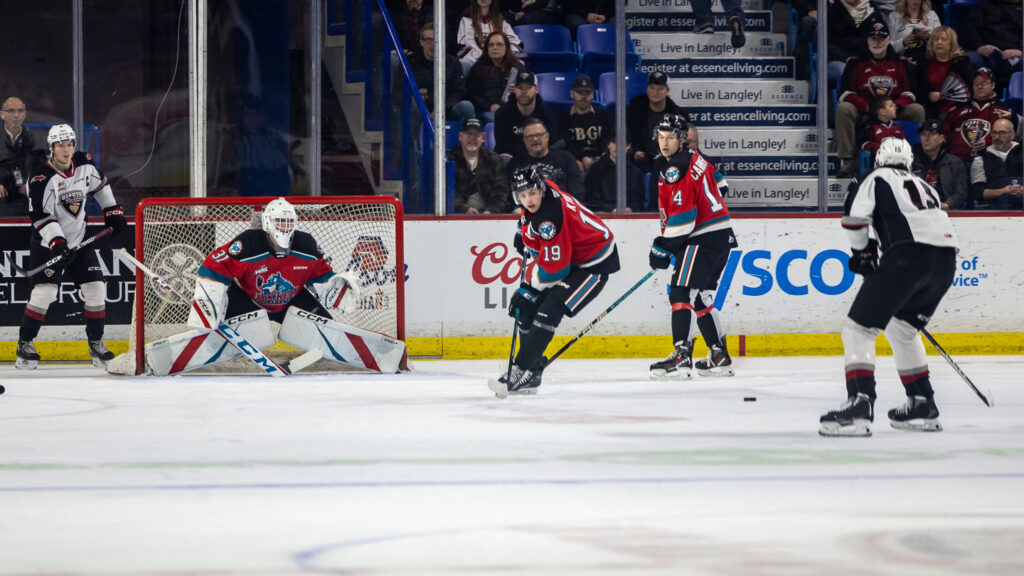 I for one welcomed the move for a couple of reasons, first the distance, second there are no bridges and lastly parking is free.
The Giants continue to make changes to their roster, all done in a positive manner by Barclay Parneta, their GM who works closely with ownership.
This past weekend they played host to the Kelowna Rockets and dropped the contest by a 4-1 margin, while Saturday's game saw them pull out a 4-3 win narrowly outshooting the Rockets by 29-28.
Kelowna opened the scoring early in the first at 1:09 that saw Carson Golder getting his 15 of the season jumping on a rebound early with assists going to DeSouza and Kydd.
The first ended with both teams getting chances both being unable to score, while the Rocket's jumped out to a 2-0 lead at 15:14 with Grady Lenton (3) continuing to lead the Rockets.
Vancouver rebounded with their first and only goal at 4:08 that saw Ty Thorpe get his 24th of the season with Gronick and Anderson assisting on the play.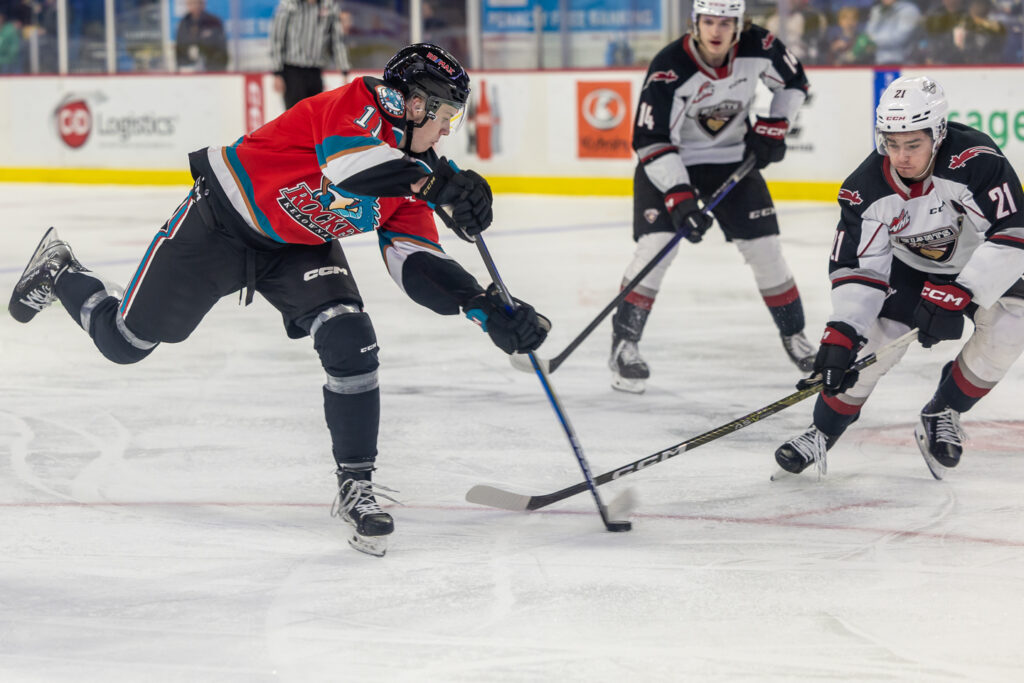 The Rockets got their third of the game at 8:04 while the G-men were short handed on a breakaway, which was followed by Golder getting his second of the game at 2:41 on the PP.
GAME SUMMARY
Final Score: Vancouver 1 – Kelowna 4
Final Shots:
Kelowna: 33, Vancouver: 30
Jesper Vikman: 29/33 saves for Vancouver, Talyn Boyko: 29/30 saves for Kelowna
Vancouver Power Play: 0/8
Kelowna Power Play: 1/6
Three Stars:
1) Szturc (KEL)
2) Thorpe (VAN)
3) Golder (KEL)