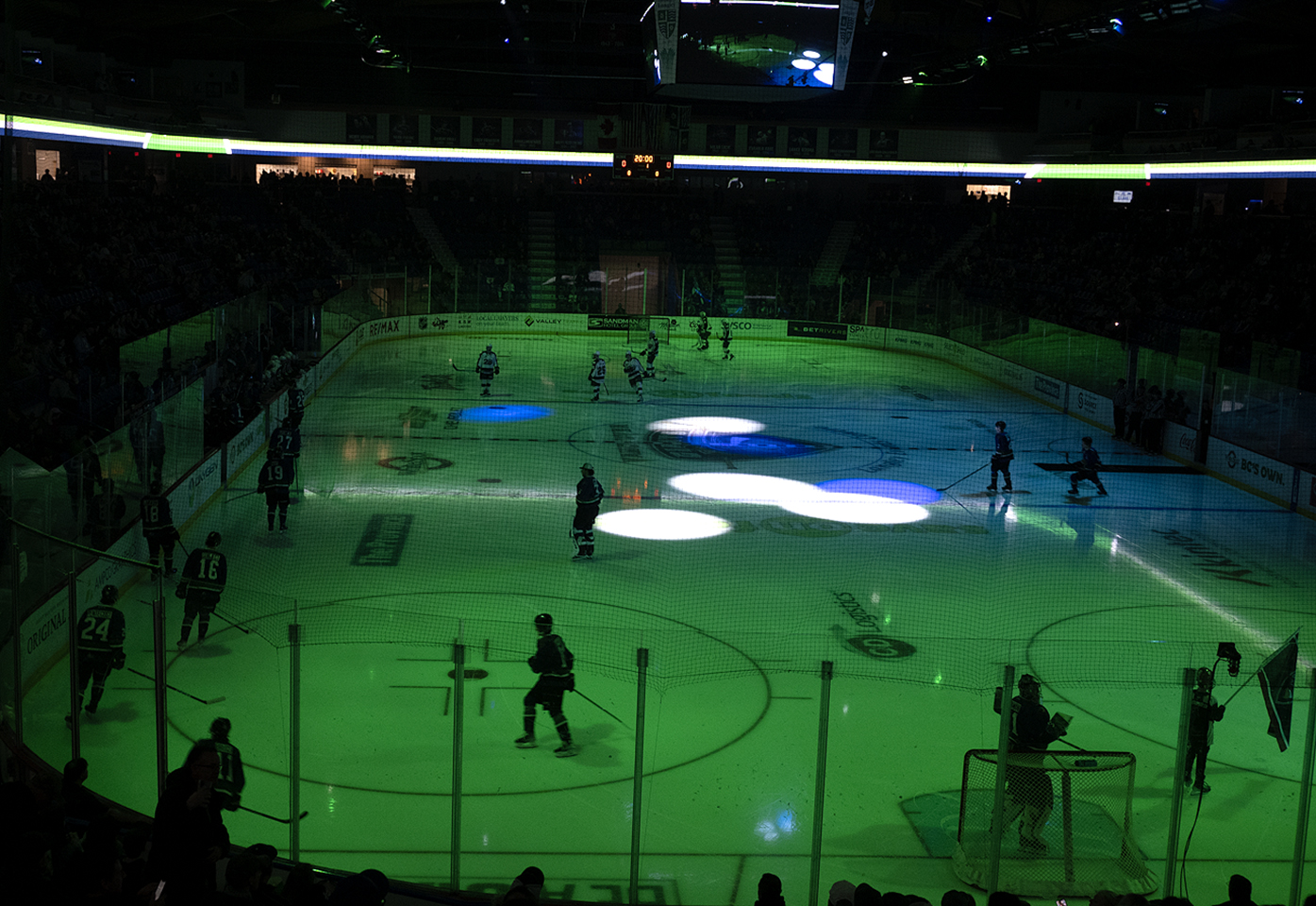 Photo Credit To Derek Guscott
Locally March 17th day to anyone connected with the Vancouver Giants means celebrating a day in which they continue their celebration game for St. Patrick's Day in honour of "the big Irishman".
While I was unable to attend do to having a broadcast for the Fraser Valley Rush as they were playing game one in the best of three against the Comets, with the Rush pulling out the win and going on to win the three game series two games to none.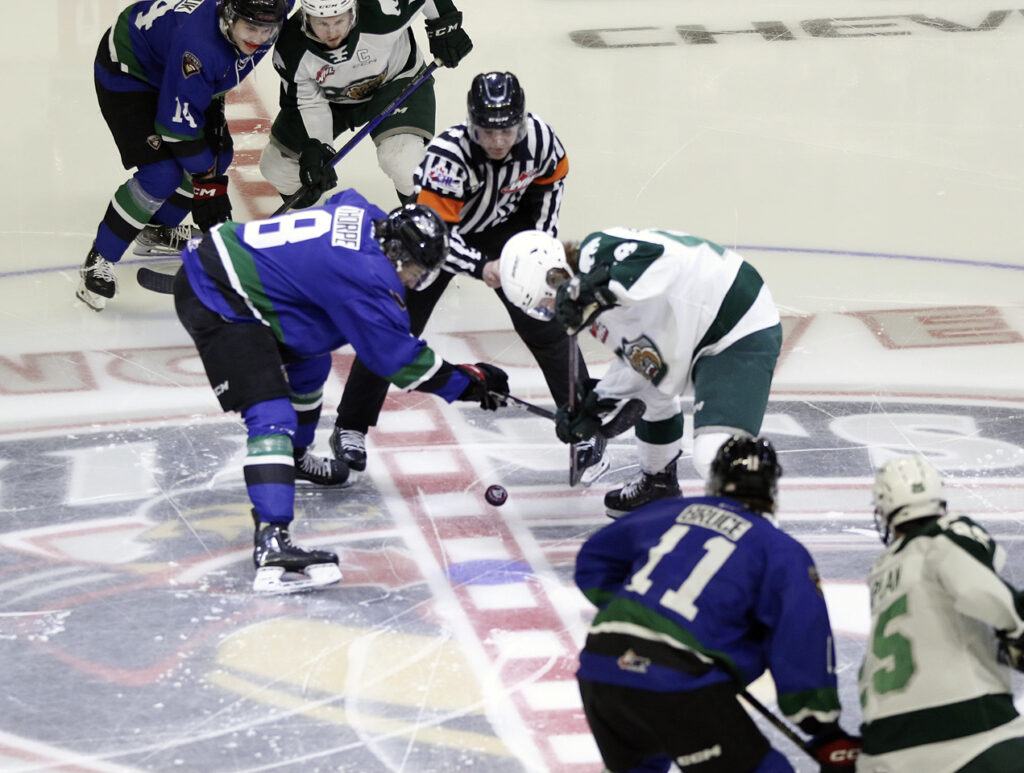 While this was going on Laird attended the Giants game at the LEC that saw the G-men manage to pull out the win over the Everett Silvertips at the LEC in front of a spring break crowd of 3515 fans.
Laird put his writing skills to use and wrote the following as he focused on getting higher marks after graduation.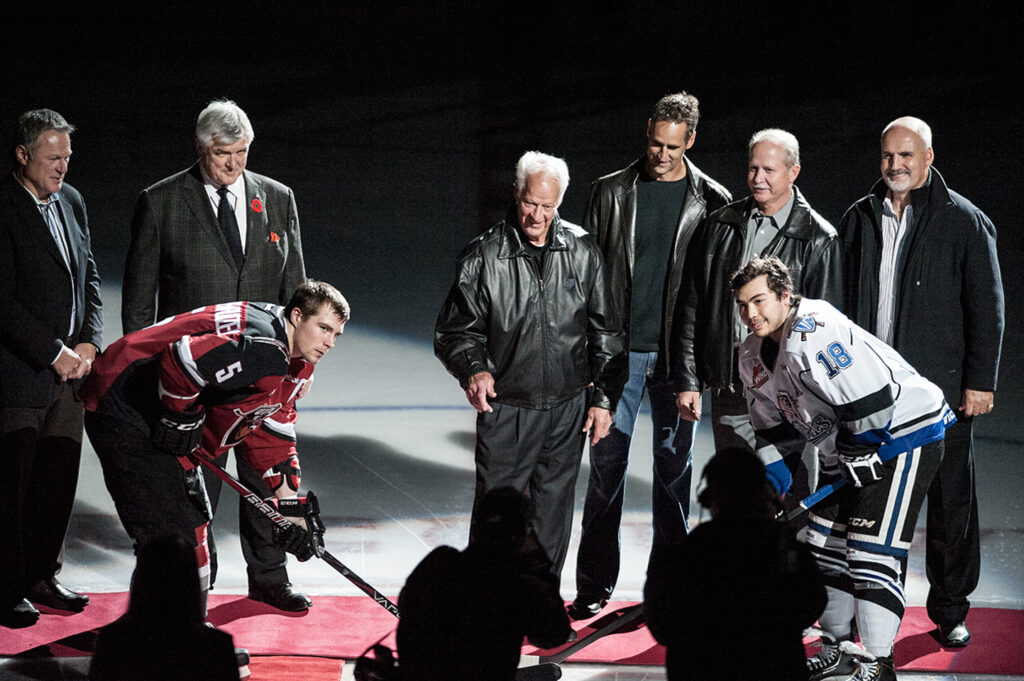 The two teams came out fast and the 1st period was non stop with few whistles. At 11:14 on a power forward move, Giants' F #15 Jaden Lipinski drove to the net and in the action the puck made it into the back of the net. 1-0 Giants.
The second went the same way. At 15:56 Giants' F #6 Colton Robert took a shot that pinballed wide, struck an Everett defender, bounced back and hit the GK and went into the net – own goal – Giants 2-0.
The Giants went into a defensive shell in the third but scored against the play at 5:55 to go up 3-0.
At 10:57 after a huge hit by Giants' #22 Tyler Thorpe, the Silvertips F #26 took exception.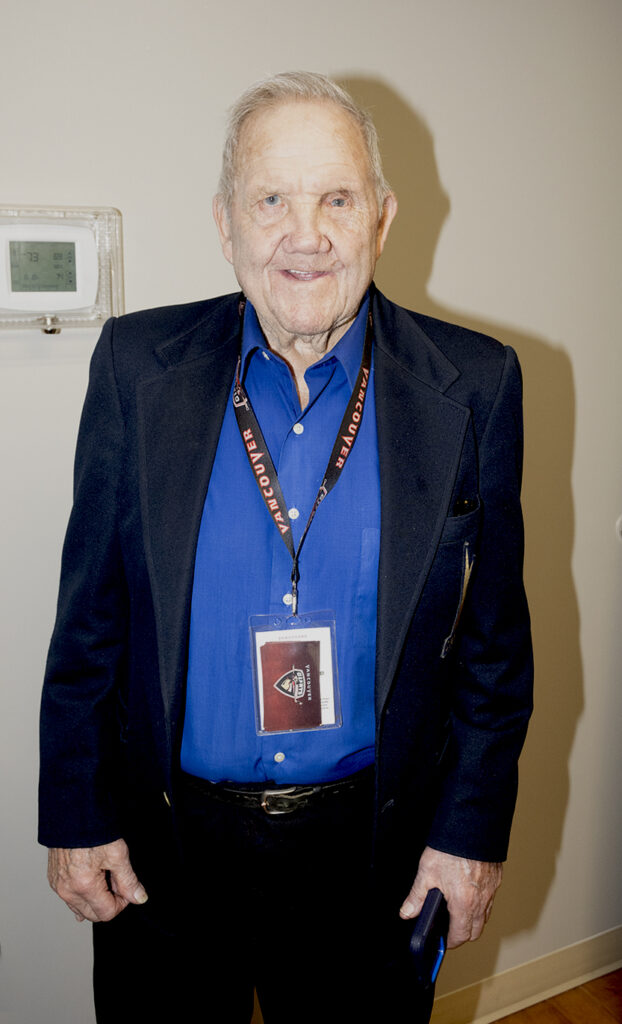 A solid supporter for not just Junior hockey in the area, but also all levels of both boy's and girl's game is long time Junior Coach Ernie "Punch" McLean who is one of if not the most respected coaches around.
The boys dropped their gloves and had a pro fight as they were both landing haymakers.
The Giants earned the team victory and the two points with only a few games remaining.
The Giants have made the Playoffs and are trying to win out to position themselves for the playoffs.
Pat Quinn (1943-2014)
Won Memorial Cup with the Edmonton Oil Kings in 1963 (as a player) and Vancouver Giants in 2007 (as a minority owner).
Won Jack Adams Award (NHL coach of the year) in 1980 (Philadelphia Flyers) and 1992 (Vancouver Canucks).
Won the Winter Olympic gold medal with Team Canada in 2002 as head coach.
Won the World Cup championship with Team Canada in 2004 as head coach.
Won IIHF U18 gold medal with Team Canada in 2008 as head coach.
Won IIHF U20 gold medal with Team Canada in 2009 as head coach.