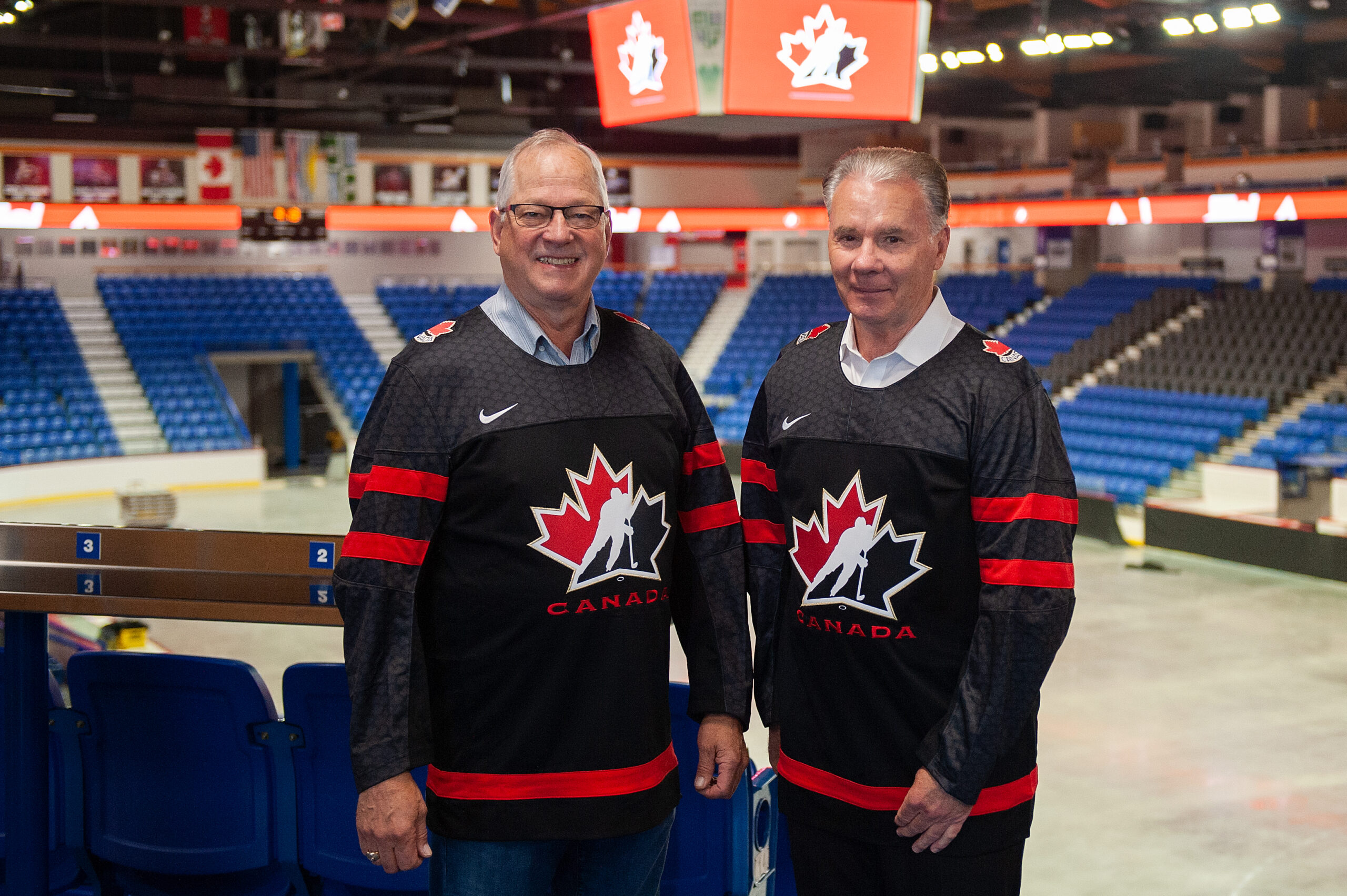 Photo Credit Ryan Molag
It's been floating around for some time with many wondering if the City of Delta would be fortunate to be included as a City to host the event as well as the Langley Events Centre.
You can put your thoughts to rest as it's now made official, so make plans on getting your tickets early!!!
The following press release was sent out – Enjoy the read!!
FOR IMMEDIATE RELEASE:
Since its inception in 1986, 21 players who participated in the World Under-17 Hockey Challenge have later heard their name called as the first overall selection in the National Hockey League's Entry Draft.
And now the 2006-born players aiming to be selected in the 2024 NHL Entry Draft will make their international debut as the Township of Langley and the City of Delta co-host the 2022 World Under-17 Challenge.
The eight-team event runs Nov. 5-12 and will feature three entries from Canada – Canada Black, Canada Red and Canada White – as well as five international squads, with Langley Events Centre and Delta's Sungod Arena serving as the two venues.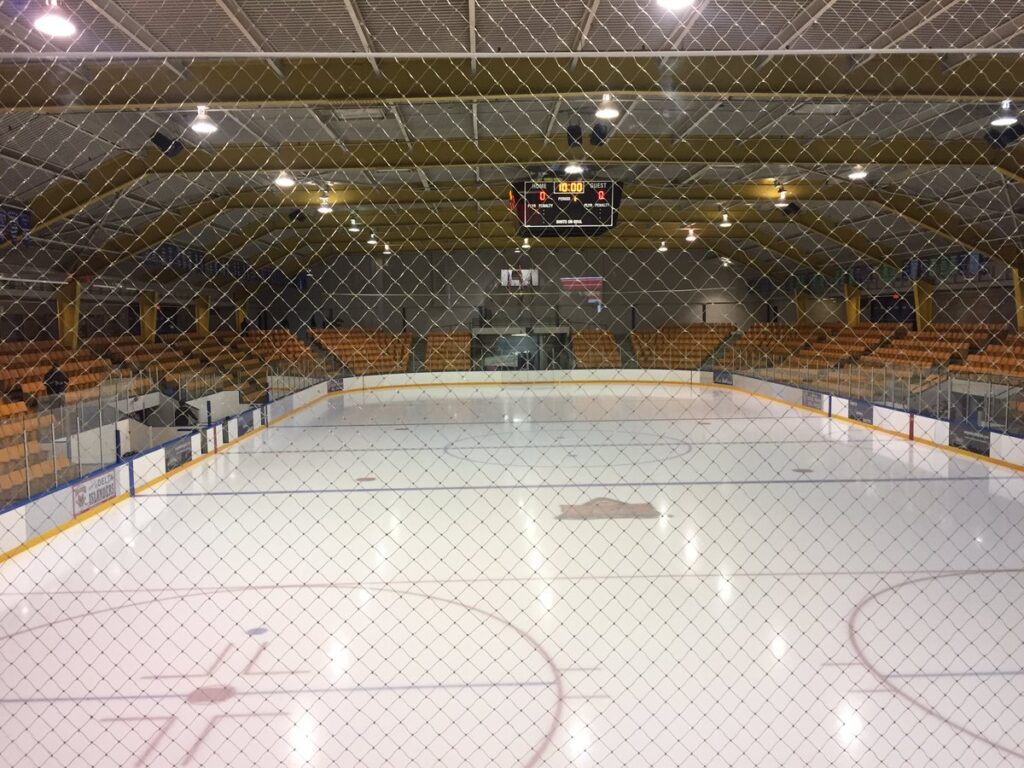 "We cannot wait to host the 2022 World Under-17 Hockey Challenge in Langley and Delta this November," said Dean McIntosh, vice-president of events and properties for Hockey Canada.
"This event is the first step in Hockey Canada's Program of Excellence and fans in Metro Vancouver will be able to watch some of the top young players in the world throughout the tournament."
This marks the fourth time the event has been held in British Columbia, but this will be its Metro Vancouver debut as it was previously hosted by Port Alberni in 2009 while Dawson Creek and Fort St. John co-hosted the event in both 2015 and 2017.
"Cameron Hope, Chief Executive Officer for BC Hockey mentioned BC Hockey, along with our member partners and associations, look forward to working with the host group of the World Under-17 Hockey Challenge to provide grassroots initiatives that will remain in the local communities as a legacy in partnership with this very special international hockey event."
"We are honoured to have been chosen as one of the host communities for this marquee international event," said Township of Langley Mayor Jack Froese.
"We look forward to welcoming many of the top players from around the world as well as all the passionate hockey fans to witness the participating teams chase their dreams of capturing international glory.
"Whether it is the players or the spectators in attendance, we are sure they will enjoy their experience here at Langley Events Centre, a world-class facility that has become one of the Province's premier destinations for sports, recreation and entertainment."
"The City of Delta is thrilled to be selected to host the best young hockey players from across the globe at the Word Under-17 Hockey Challenge this November.
Delta has a long and rich hockey history, from minor hockey to the Vancouver Giants, to being the hometown of Stanley Cup champions," said City of Delta Mayor George V. Harvie.
"The World Under-17 Hockey Challenge continues Delta's deep and long standing relationship with Canada's game, and we look forward to welcoming visitors, players, coaches, and officials to Delta, and of course, watching the action on the ice."
Tyler Dinwoodie, Associate Director, Production Services and Communications at the Langley Events Centre mentioned "We have a great history working with Hockey Canada dating back to the World Junior A Challenge in 2011, and most recently hosting Finland's pre-tournament camp and a pair of exhibition games for the 2019 World Junior Championship, so the opportunity to add this World U-17 Challenge is something we're extremely excited about."
"We are in a community which is knowledgeable and passionate about hockey and it's thrilling to be able to showcase the future talent here."
For more event information as it emerges, please click here.
About the World Under-17 Hockey Challenge
The World Under-17 Hockey Challenge is the first step in Hockey Canada's Program of Excellence. It began in 1986 and originally consisted of five Canadian regional teams – Atlantic, Ontario, Pacific, Quebec and West – before switching to a national team format, which allowed the players from across the country to play together immediately as they entered the Program of Excellence.
The World Under-17 Hockey Challenge has long been a starting point for professional careers, with more than 1,600 NHL draft picks having played in the tournament.
That number includes 21 players selected first overall – Pierre Turgeon, Mats Sundin, Alexandre Daigle, Bryan Berard, Joe Thornton, Vincent Lecavalier, Ilya Kovalchuk, Rick Nash, Marc-André Fleury, Alexander Ovechkin, Eric Johnson, Patrick Kane, John Tavares, Taylor Hall, Ryan Nugent-Hopkins, Aaron Ekblad, Connor McDavid, Auston Matthews, Jack Hughes, Alexis Lafrenière and Owen Power.
Ten different countries have competed alongside the Canadian entries in the history of the event: Czech Republic, Czechoslovakia, Finland, Germany, Norway, Russia, Slovakia, Soviet Union, Sweden and the United States.
Enjoy the video that we did with Jim Coyle with the game played at the Sungod Arena.