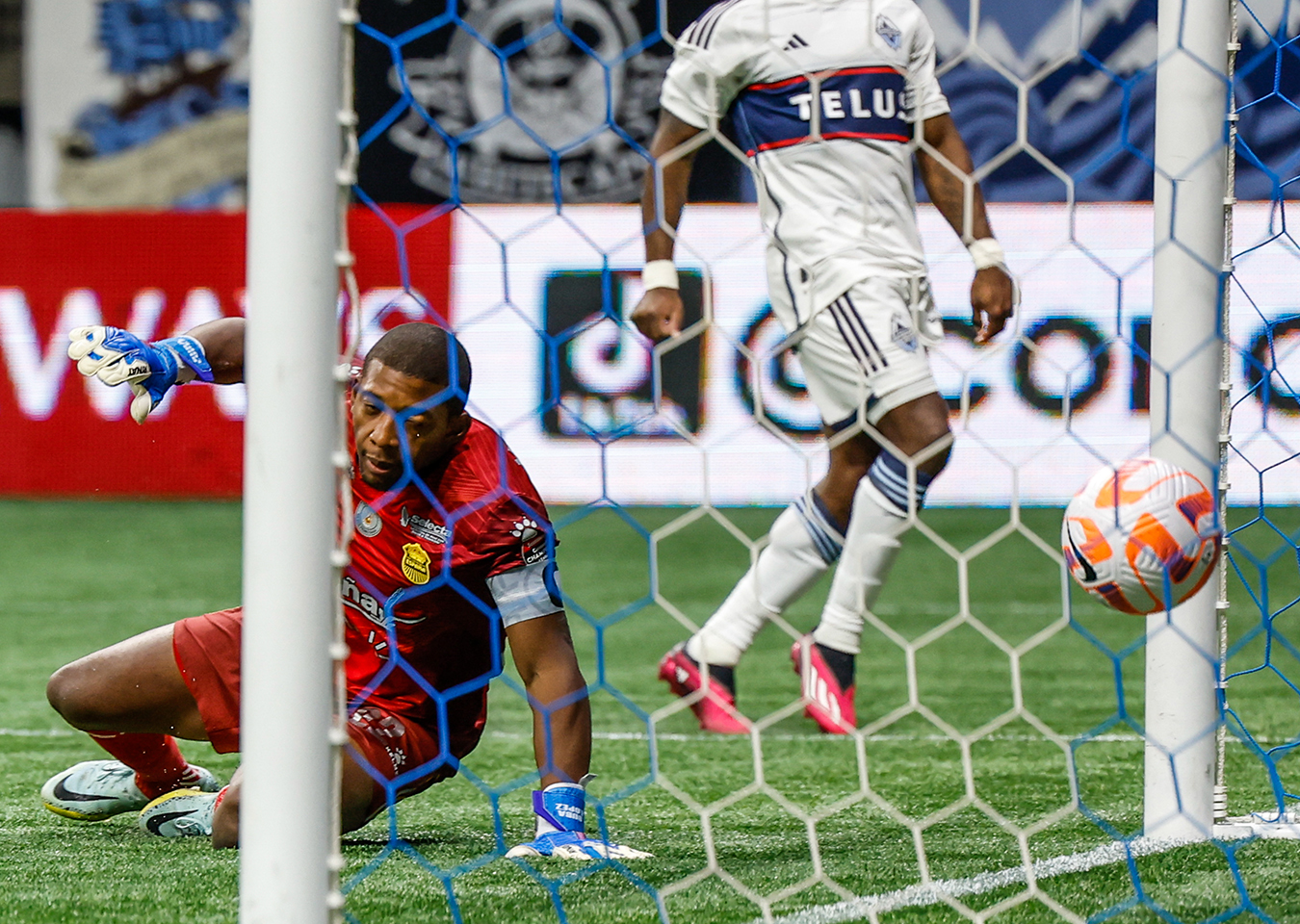 Photo Credit Mark Steffens
Wednesday's Whitecaps match had to be one of the more entertaining matches for everyone to watch with one fan telling me that it was "the full meal deal" witnessed by a crowd.
Vancouver dropped their first two outings of the season, but managed to rebound as they kicked off its CONCACAF Champions League play hammering Real CD Espana 5-0.
The Caps start seemed to come off an impressive save from 26-year old Yohei Takaoka who was acquired from the reigning J1 League champions Yokohama F. Marinos.
He is signed through the 2024 MLS season with an option for 2025 which uses targeted allocation money that has him filling an international roster.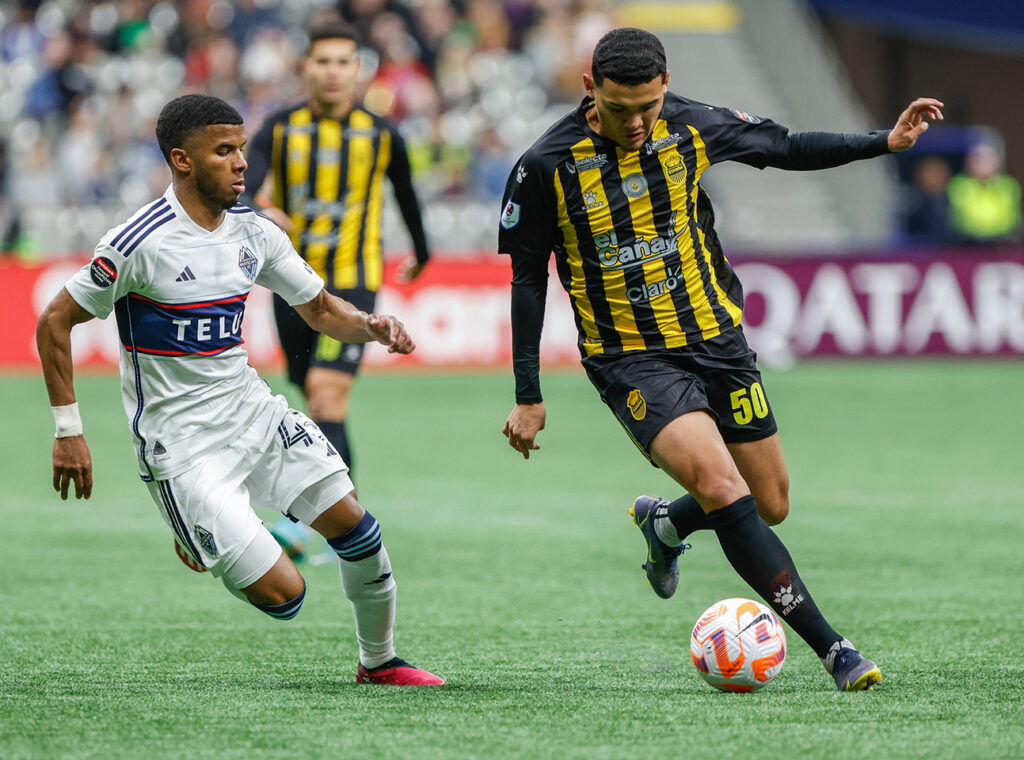 Whitecaps sporting director Axel Schuster mentioned in a release "We were looking to add some experience to our goalkeeper group this offseason and when we learned Yohei was an option, we acted quickly,"
The Caps played a strong first half that saw an impressive corner play between Vite and Gressel who collected his third assist in three matches this season for the Cap's.
The opening goal came off a header after a cross pass with Tristan Blackmon in the 21st minute that saw the impressive play continue in the second half.
Say what you will, the second half was all Whitecaps that saw their strong play not only add chances, but goals on the board to the delight of the 13,644 on hand.
Following an attack by Real C.D. España it was Ryan Gauld who sent Raposo inside putting the Caps up 2-0 in the 59th minute.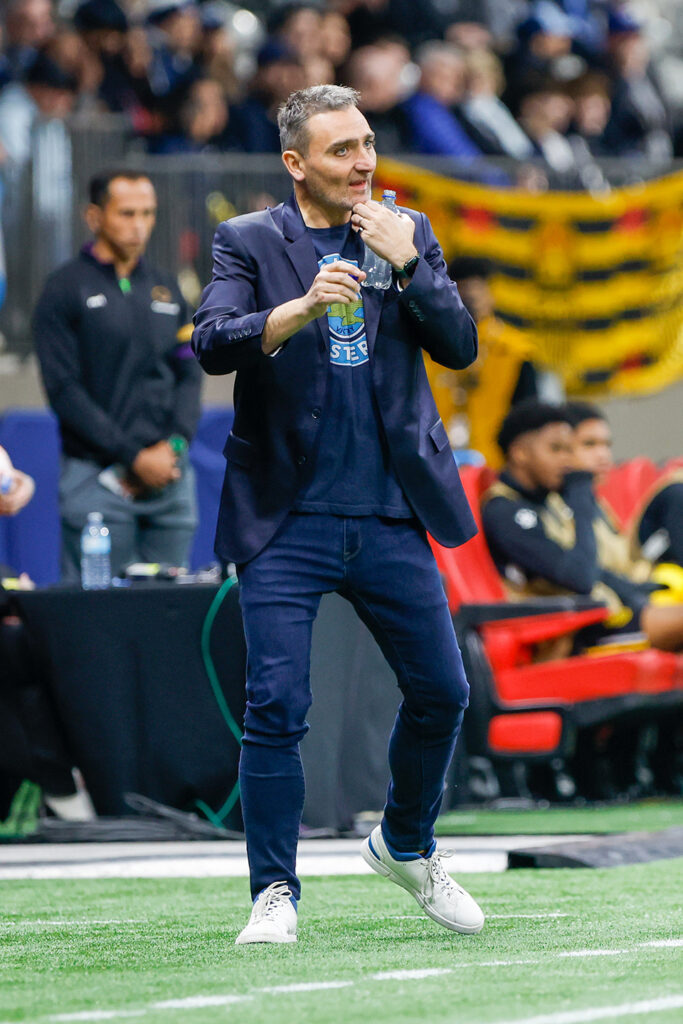 As if one wasn't enough for Gauld and his strong play on this night he lasered a pass to Cristian Dájome from the left side that saw it deflect off defender Devron García in the 64th minute which resulted in an own goal.
Strong play can clearly be a motivation for teams and in this case that continued in the 70th minute when Gauld made another impressive pass hitting Pedro Vite who put the Cap's up by a remarkable 4-0.
The strong play continued that saw Raposo send a cross pass to forward Brian White who sent a low strike in the 77th minute in the far corner making it 5-0 for the final goal of the match for the win.
The five-goal margin of victory ties the 'Caps largest in their MLS era alongside the 2017 MLS Cup Playoffs win over San Jose Earthquakes.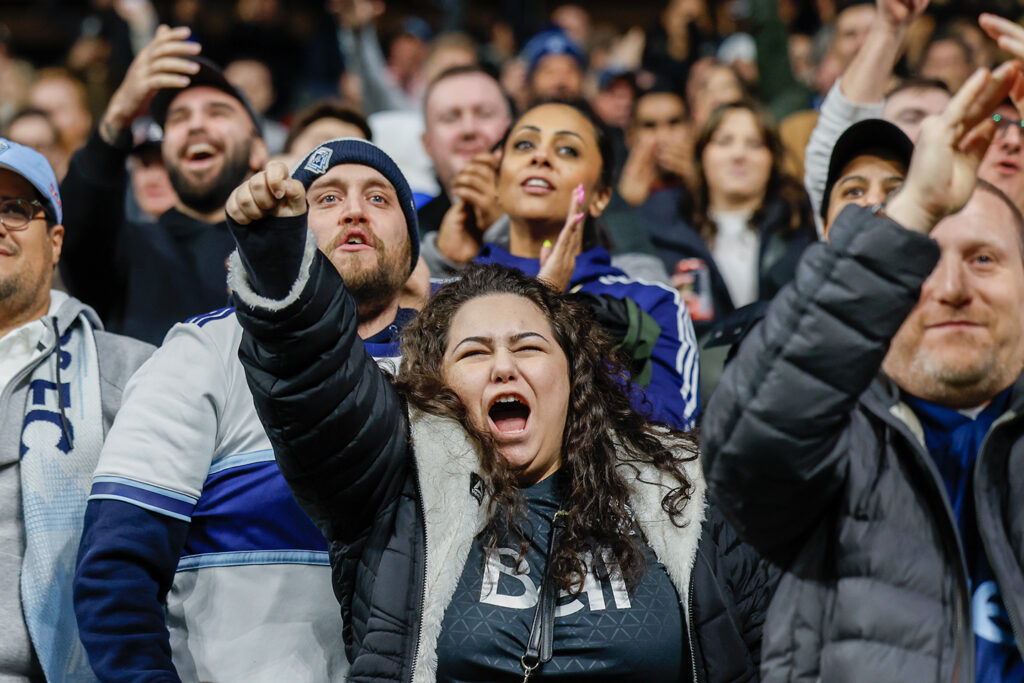 Vancouver returns to the pitch in two short day's as they play host against FC Dallas, a Western Conference while also celebrating Women & Girls in Sport.
Set the date on your calendar as the kickoff is set for 2 pm.
Thanks to the Whitecaps for the game
Scoring Summary
21' – VAN – Tristan Blackmon (Julian Gressel)
59' – VAN – Ryan Raposo (Ryan Gauld)
64' – VAN – Devron García (own goal)
70' – VAN – Pedro Vite (Ryan Gauld)
77' – VAN – Brian White (Ryan Raposo)
Statistics
Possession: VAN 53.9% – RES 46.1%
Shots: VAN 27 – RES 10, Shots on Goal: VAN 11 – RES 2
Saves: VAN 2 – RES 7, Fouls: VAN 13 – RES 5
Offsides: VAN 3 – RES 0, Corners: VAN 5 – RES 1
Cautions
7' – VAN – Ranko Veselinović