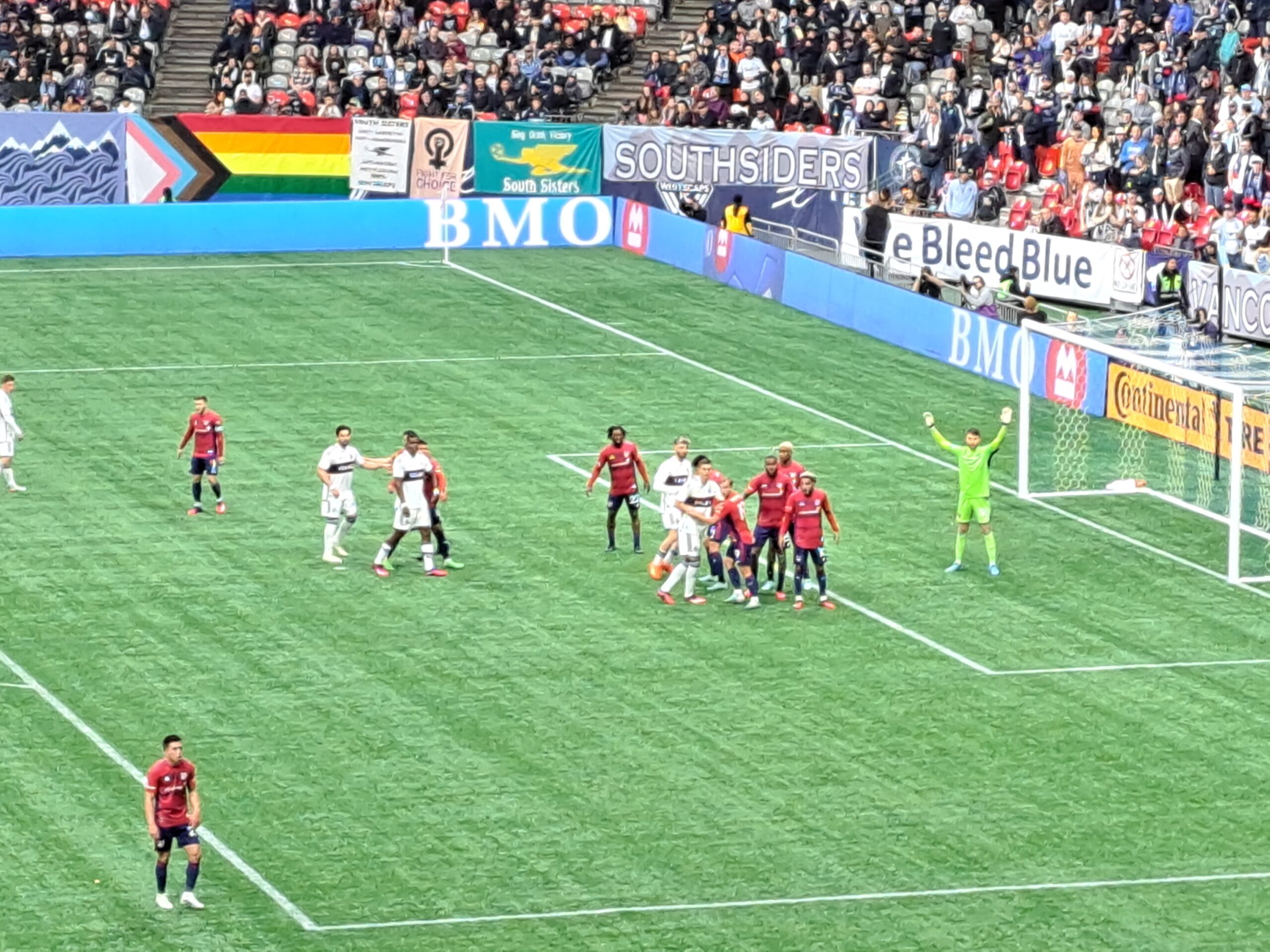 Following Wednesday's match with a huge 5-0 win the are focused on keeping the winning streak alive playing host to FC Dallas in an afternoon contest.
In keeping with the times the Whitecaps main theme is "Women and Girls in Sport" that sees the club run pre-match soccer clinics for local girl players and youth clubs.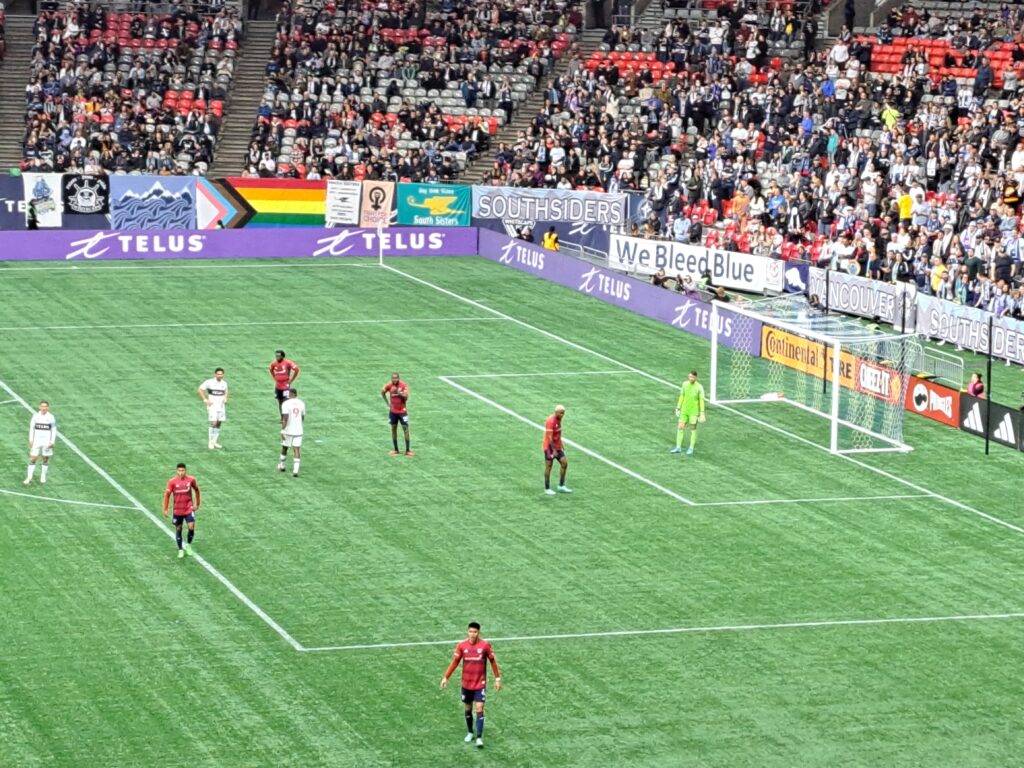 Unknown to many "The Soccer Sisters" hosted a Women's Soccer Rally at a local pub which included Stephanie Labbel, Emma Humphries,Sarita Patel and Bev Priestman.
Prior to the start of the match the Caps outdid themselves by having Marie Hui sing the anthem on Women & Girls in Sports Day, with three other female singers, namely Arielle Tuliao, Ema Lake and Elizabeth Irving.
The opening was to say the least very impressive and given that the match was an afternoon kick-off it wasn't really surprising that the crowd of 16,780 came out to support Women and Girls in Sport.
Dallas managed to get the first marker of the match in the fifth minute after a cross from Tafari who hit Ibeagha sending one in the back of the net.
Vancouver fought hard with the early goal working as a motivator that saw them manage to even the match in the 34th minute that allowed Ranko Veselinović headed towards Ryan Gauld, causing FC Dallas midfielder Paul Arriola to put in an own goal and level the score at 1-1.
Nearing the end of the first half or rather at the end of the first half Gressel sent a cross to White who had a chance to put the Caps up only to have Dallas Keeper Maarten Paes turn it aside keeping the game even at one.
Dallas had another strong chance to get their second of the contest in the 78th minute that saw Marco Farfan's shot fly over the top of the net.
The game ended in a 1-1 draw but their next match has them visiting Real C.D. España in San Pedro Sula, Honduras March 15 with kickoff at 3 pm local time.
The tie saw the Whitecaps pick up their first MLS point of the season and next up sees them visit the LA Galaxy at Dignity Health Sports Park Saturday, March 18 with the kickoff at 7:30 pm local time.
Player of the Game
Javain Brown
Statistics
Possession:
VAN 43.5% – DAL 56.5%
Shots: VAN 11 – DAL 11, Shots on Goal: VAN 4 – DAL 2
Saves: VAN 1 – DAL 4, Fouls: VAN 14 – DAL 7
Offsides: VAN 0 – DAL 2 Corners: VAN 7 – DAL 6
Cautions
42' – VAN – Andrés Cubas
69' – DAL – Nkosi Tafari
75' – VAN – Alessandro Schöpf
88' – DAL – Jáder Obrian