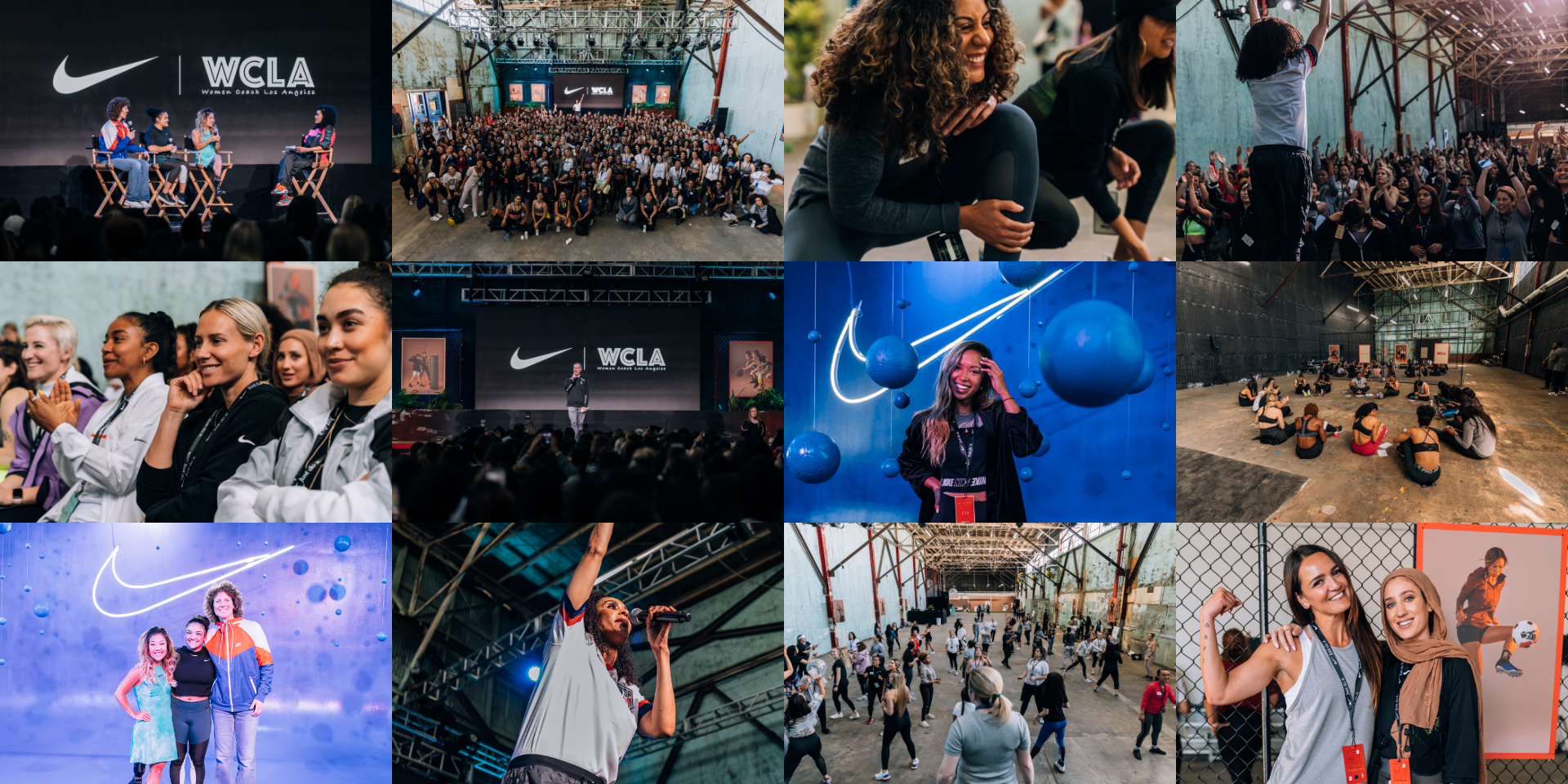 Nike is well known for its impactful campaigns, and some are considered among the most influential sports campaigns of all time. From the "Find Your Greatness" ad in 2012 to Michael Jordan's impactful spiel on failure, the brand has become truly iconic.
Many of Nike's films have unrecognizable faces, but sometimes, an athlete will appear on the screen. In its latest film titled "Best Day Ever," the brand references notable athletes that help to drive the point home.
The "Best Day Ever" Nike Film
In true Nike fashion, the film succeeds in motivating and inspiring its audience. The campaign message pushes for positive change and empowerment, not just for athletes, but also for regular people striving to do great things.
SoleSavy's feature on Nike's new campaign points out how the "Best Day Ever" film continues to inspire the next generation of athletes and sports fans.
They highlight the possibility of what sports and the world could be like in the near future.
At its core, the film shows Nike's belief that sports are inclusive, creative, and full of possibilities.
Athletes Featured
Here are some of the athletes that make an appearance in Nike's video:
Shelly-Ann Fraser-Pryce
Regarded as one of the best sprinters of all time, Fraser-Pryce helped Jamaican athletes gain some much-deserved recognition in international sports.
She competes in track and field events, including the 60-meter, 100-meter, and 200-meter sprints.
She is the second female sprinter to hold both World and Olympic 100-meter titles, and she is slated to compete in the Olympics in August this year.
She's the first athlete to appear in the film, showing an impressive start with excellent form for the 100-meter dash.
LeBron James
Often compared to Michael Jordan as the greatest basketball player of all time, LeBron James has left various accomplishments in his wake.
These include four NBA championships and two Olympic gold medals, to name just a few. In his 17-year career, James managed to hold the record for all-time playoffs points as well.
He is considered one of the best basketball players in history. LeBron appears midway through the video with the narrator presenting the possibility of scoring 120 points, whether it's in his career or another basketball player's accomplishment in the future.
Serena Williams
In the realm of women's tennis, no athlete's name is as renowned as that of Serena Williams. She was a former number one world champion in women's singles and has won a whopping 23 Grand Slam titles.
This is more than any player in the Open Era in tennis. Her wins come just behind Margaret Court, who won 24 Grand Slams. A feature published by The New York Times recounts a chronicle of the trailblazing tennis champion in her most turbulent seasons along with her life on and off the court.
She is, undoubtedly, one of the biggest sports celebrities to exist, and it shows as she revels in victory close to the end of the "Best Day Ever" film for a split second.
Sky Brown
Young athletes represent what the future can hold, and this is certainly the case for 9-year-old Sky Brown.
The English-Japanese skateboarder represents Great Britain in competitions, and she is the youngest professional skater in the world. Apart from her sport,
Brown also competed in "Dancing with the Stars: Juniors," where she won. Nike's video shows Sky's potential as the voiceover wonders whether she may one day land a 1620 degree move on her board.
It highlights how the possibilities are promising for this young athlete's career.
Ultimately, Nike shares a compelling and engaging narrative about athlete stories that paint a bright picture of tomorrow.
From the athletes mentioned above to the likes of Canadian track star Lindsey Butterworth, the future looks very bright indeed.