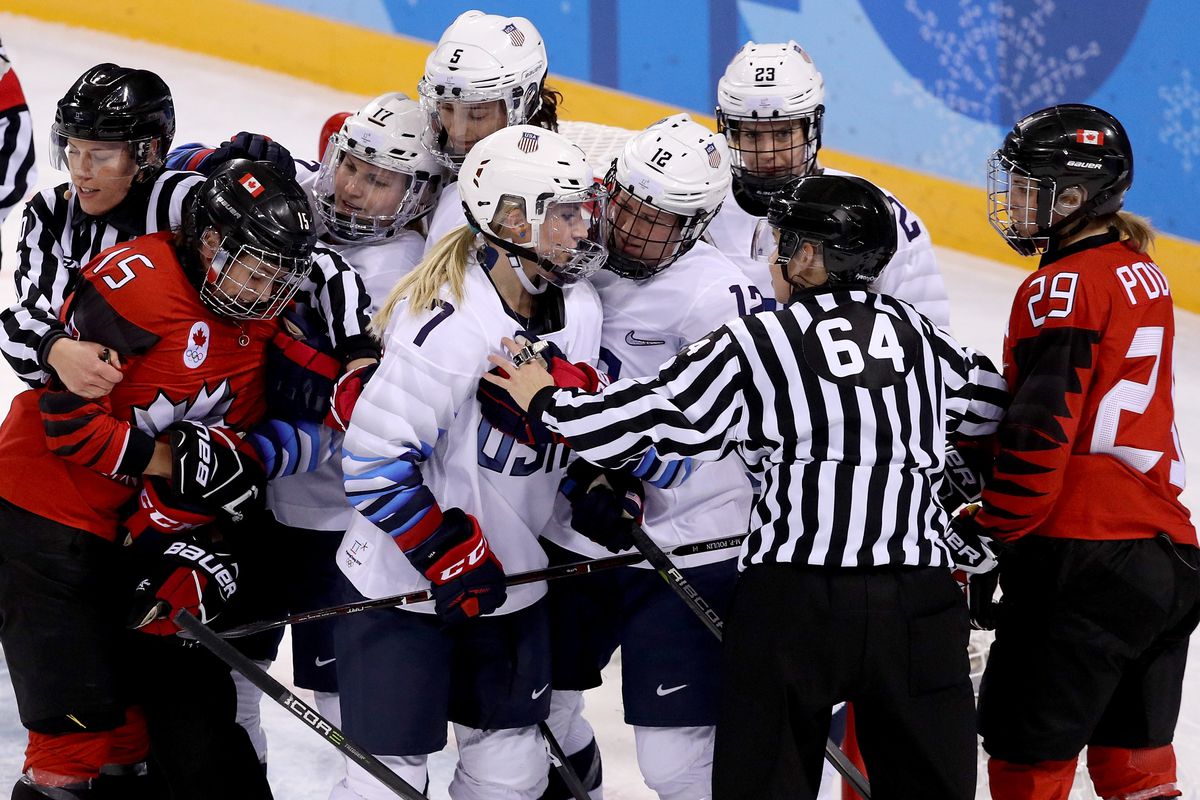 Photo Credit Scotty Wass
As an official for over half a century I have seen many changes take place not just in hockey but all sports, some for the better, others not so much.
Sport changes as does society where we have to be politically correct; while at the same time being far more respectful toward each other, which has a long, long way to go as far as respect goes.
Words are said when tempers often flare and once said, it's hard to take any words back by saying they were taken out of context, which is a way for some to come up with an excuse.
Like it or not, as all sports change, so does each part of the game from office staff to players as well as the officials selected to officiate in any sport.
We have seen changes in the NFL, NBA as well as hockey, but now one change which will have many talking will be the addition to women officiating hockey in the AHL.
I am hearing that the league has selected 10 women who are on the roster to officiate games this season, which is not only a huge move but also one to go down in history.
The first will have Katie Guay become the first Woman to referee a game that has Wilkes-Barre/Scranton Penguins playing Lehigh Valley Phantoms on October 16th.
When she takes to the ice she will be under so much scrutiny from everyone that it will be on every sports broadcast from Vancouver to Florida and around the world.
Over the past few years it's been known that Stephen Walkom the NHL director of officiating has had his sights set to expand recruiting so that the league can maintain a talented pool of officials.
Over the past while its been a manner in which to expand the officiating world making it a level playing field opening it up to not just women, but also past players.
So for those who have set their sights on a career in the officiating world, you might want to re-think your goals.
We have heard from some that retired players were at a camp where they were taught how to drop the puck, where to stand and how to make their signals, which to many is as far off-side as you can get.
In a recent interview AHL president Scott Howson said "It's time, we're a development league, so it's time to give these women a chance and let them advance their careers. I think it's great for our fans to see it. The example that these women are setting for young women all over the world is that sports is wide open for everybody, really at all positions."
Further to this Walkom mentioned in an interview "We think that it's important for the game of hockey to attract like-minded people that are great athletes to pursue officiating."
He continued "It's great that these women will really be the trailblazers to step into professional men's hockey and we think that there's many women out there playing hockey that hopefully, when they stop playing, will consider giving back and I hope this inspires people to want to try it and recognize there's a lot of opportunity out there."
We are hearing that the 10 officials all have experience officiating all levels, which includes the Olympics and World Championships, in men's and women's college hockey also noting that all have participated in the NHL Officiating Association Mentorship program.
With the program in place the NHL worked with USA Hockey and Hockey Canada who have identified 48 women to participate across North America with weekly Zoom sessions led by current and retired NHL officials.
As one might expect they focused on situations that covered topics such as communication with coaches and players, pregame prep and dealing with adversity in games.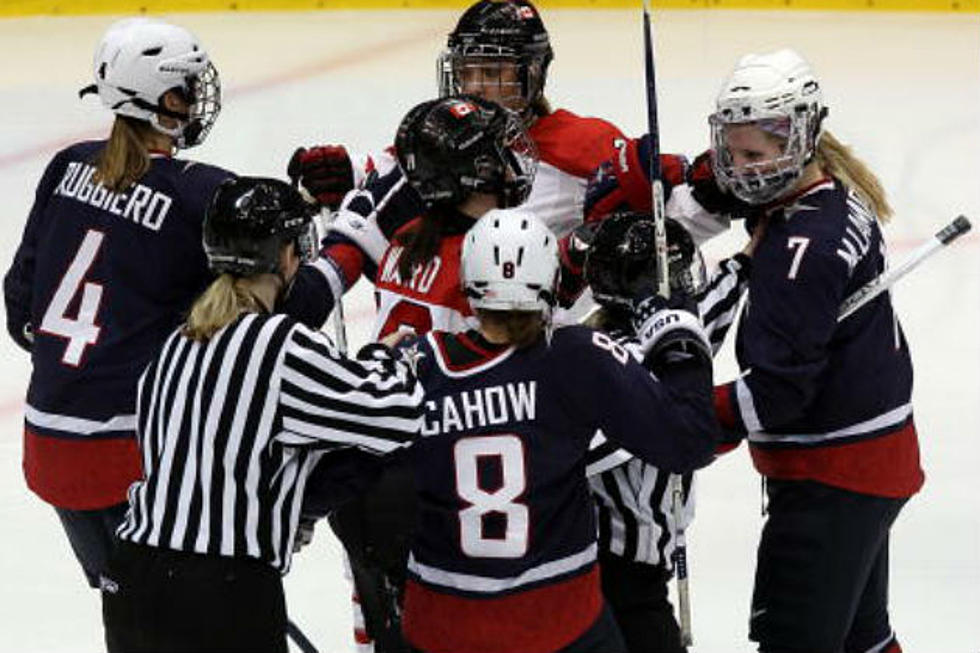 Walkom mentioned "The 10 women calling games in the AHL this season will be "scouted a lot, like any official in the American Hockey League."
Reportedly at this time there is no development timeline for an AHL official to be promoted to the NHL, but officials can get called up after one or two seasons, five or six seasons, or never. The NHL chooses its officials based on ability.
While all have worked at various levels questions still arise, mainly the ability to skate with the players, break up fights and/or altercations?
We can tell you that in conversation with some high level players and coaches for Canada's National Women's team they all mention one thing.
That is that while the game has grown for the Women as far as playing, the officials simply can not skate at the same level as the players, which is so true.
Those selected are listed below are listed as AHL referee's
Kelly Cooke, Samantha Hiller, Jacqueline Zee Howard, Elizabeth Mantha, Amanda Tassoni and Laura White.
While Alexandra Clarke, Kendall Hanley and Kirsten Welsh will debut as lines persons – not linesman
The other question that has arose from some individuals was "If Women can officiate men's games, why do the higher level of Women's hockey only want Women officiating.
Many say – "It's a double standard"
Regardless, we wish them all the best in their officiating career as they move forward.
Note:
Because the game disqualifications carry a one-game suspension, each team was able to dress only six forwards and four defensemen for Saturday's rematch, which went into overtime and ended in a shootout. Bemidji State won the shootout 1-0 after taking a 2-2 tie into the extra period.
Read More: Women's Hockey teams Brawl, Set Record For Penalty Minutes | https://bigfrog104.com/womens-hockey-teams-brawl-set-new-ncaa-mark-for-penalty-minutes-video/?utm_source=tsmclip&utm_medium=referral
YOU MAKE THE CALL!!!!