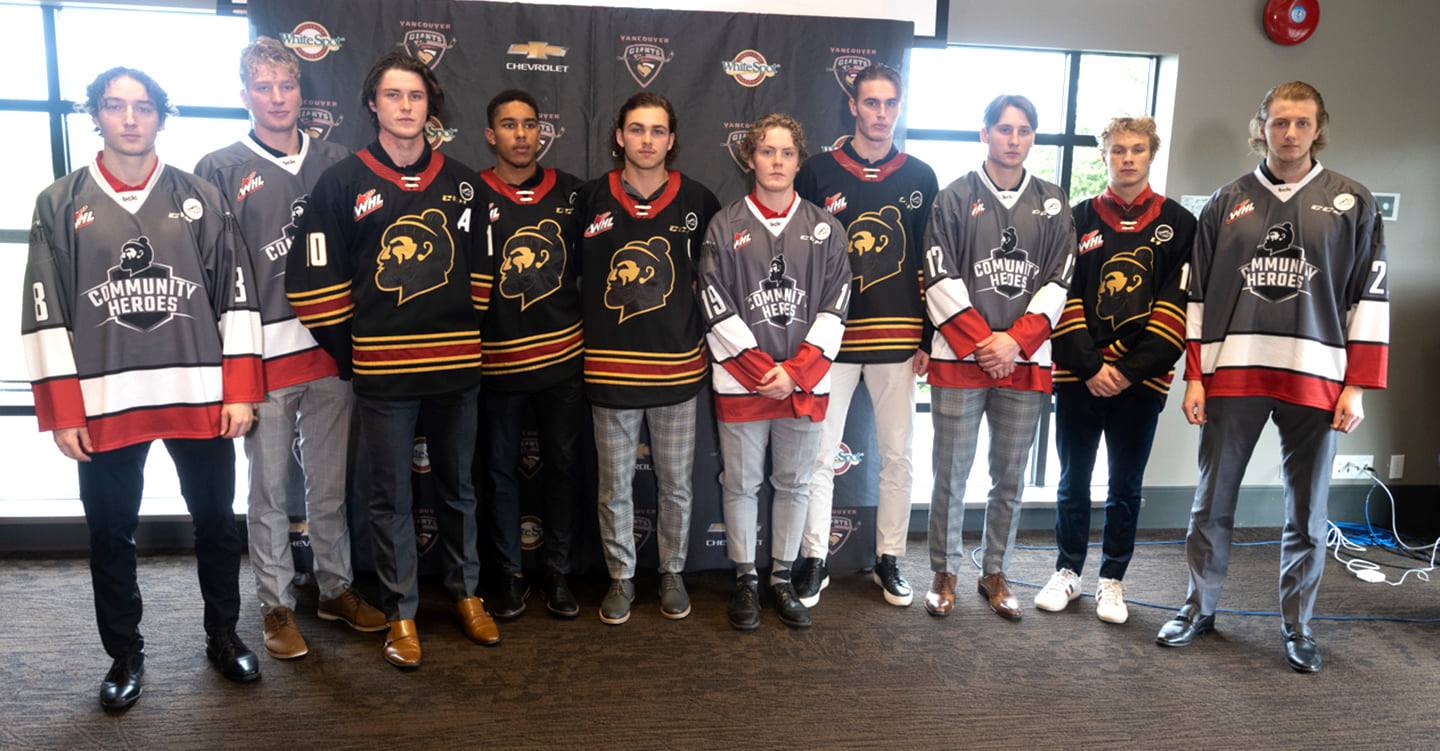 Photo Credit D. Laird Allan/Sportswave
The Vancouver Giants held their first press conference dating back to July 2019 and in conversation with those in attendance it was an event that was long overdue and welcomed by everyone in attendance.
The event was held at Tsawwassen Springs for them to show their ongoing support with their sponsors as well as their community partners while also promoting their upcoming 2021-2021 promotions and events full schedule.
In attendance were invited media members, Dale Saip, Peter Toigo, Lewis Bublé, Head Coach Michael Dyck, Bill Wilms as well as various players who arrived after their morning practice in Ladner.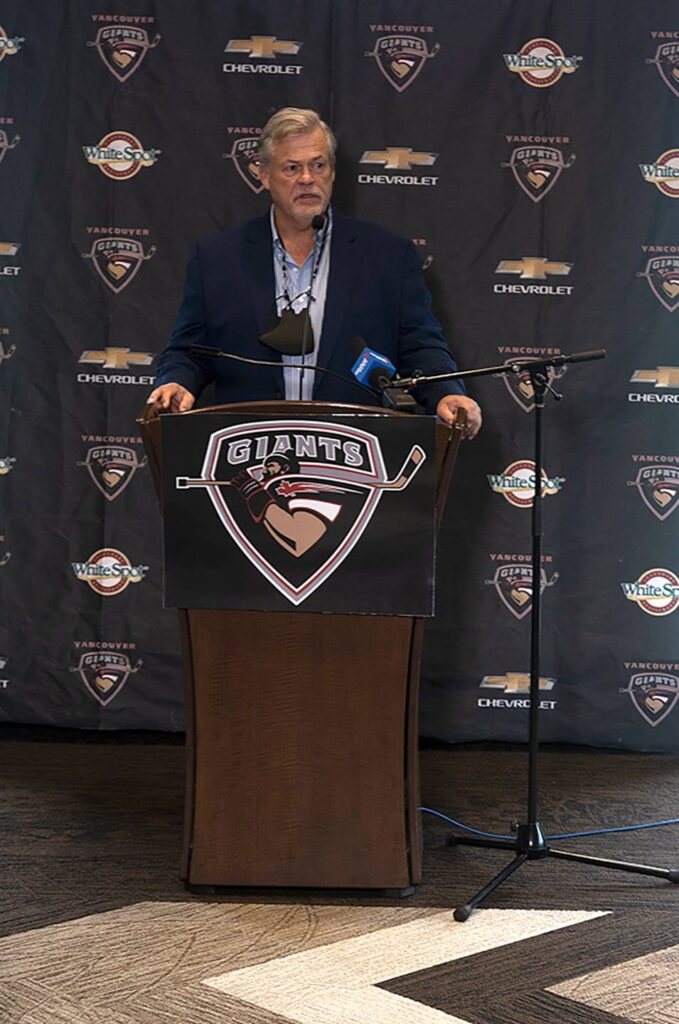 The event began with Dan O'Connor, media relations and play by play person who welcomed everyone indicating the event's outline of the day.
In a manner of welcoming everyone back to the LEC the Giants are pulling out all stops offering various events for those attending games while being entertained with a celebration of interaction as well as prizes.
Giants Sr. VP Dale Saip mentioned "We're very grateful to our sponsors and community partners for how patient and how willing they have been to work with us to create both traditional and new promotions for the 2021-2022 WHL season."
With Halloween around the corner they will offer up a "Trick or Treat" night where fans are asked to dress up for the start of the Halloween weekend.
The Giants are also offering up support of their "Community Hero's" nights where they will show their support to front line workers such as the ones who kept stores open, teachers, mechanics and others who continued to work during the strangest times.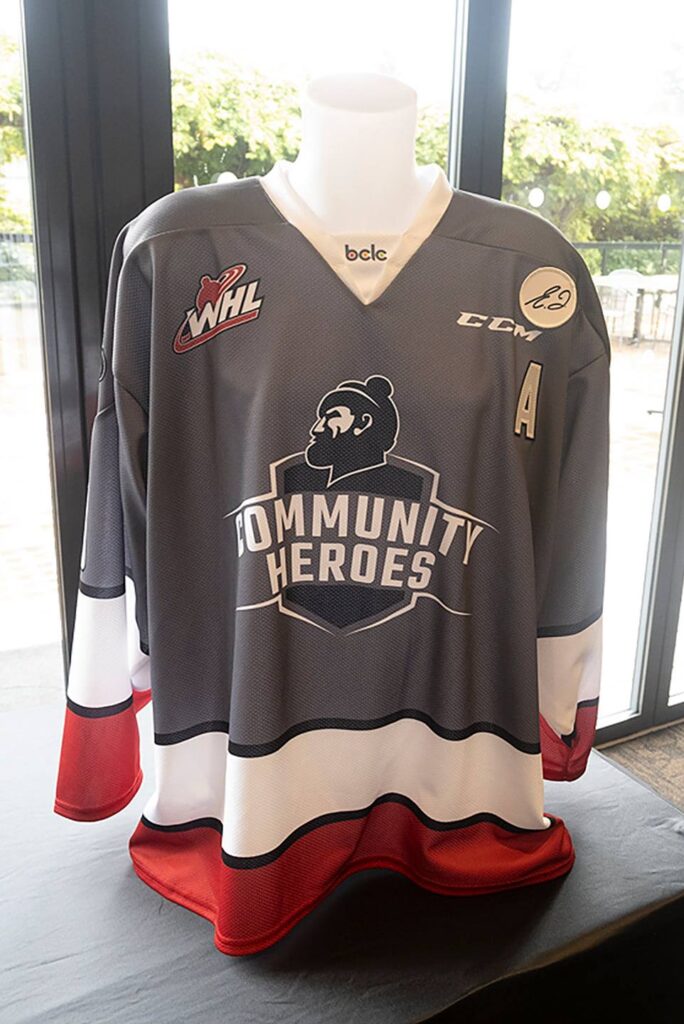 On all six nights the Giants will be wearing the commemorative jerseys that are dedicated to the community heroes.
Country night will be November 13th, while White Spot Legends Night will take place November 20th followed up by the one that draws a huge crowd, namely the Teddy Bear Toss December 10th.
December 18th, the Giants and C&D Logistics are teaming up for a Holiday Food Drive while December 19th marks the first Save-On-Foods Family Sunday, where fans will be encouraged to stay for a post-game skate.
Moving to the new year will see them host a Matinee "Family Day" game February 21st with the face-off set for 2 pm followed by an "Outdoors Night" on March 18th while the regular season wraps up April 3rd for their Chevrolet Fan Appreciation Night.
Once all the business was concluded they introduced their 2021-2022 leadership group.
Giants captain Justin Sourdif led the event along with alternate captains Tanner Brown and Zack Ostapchuk.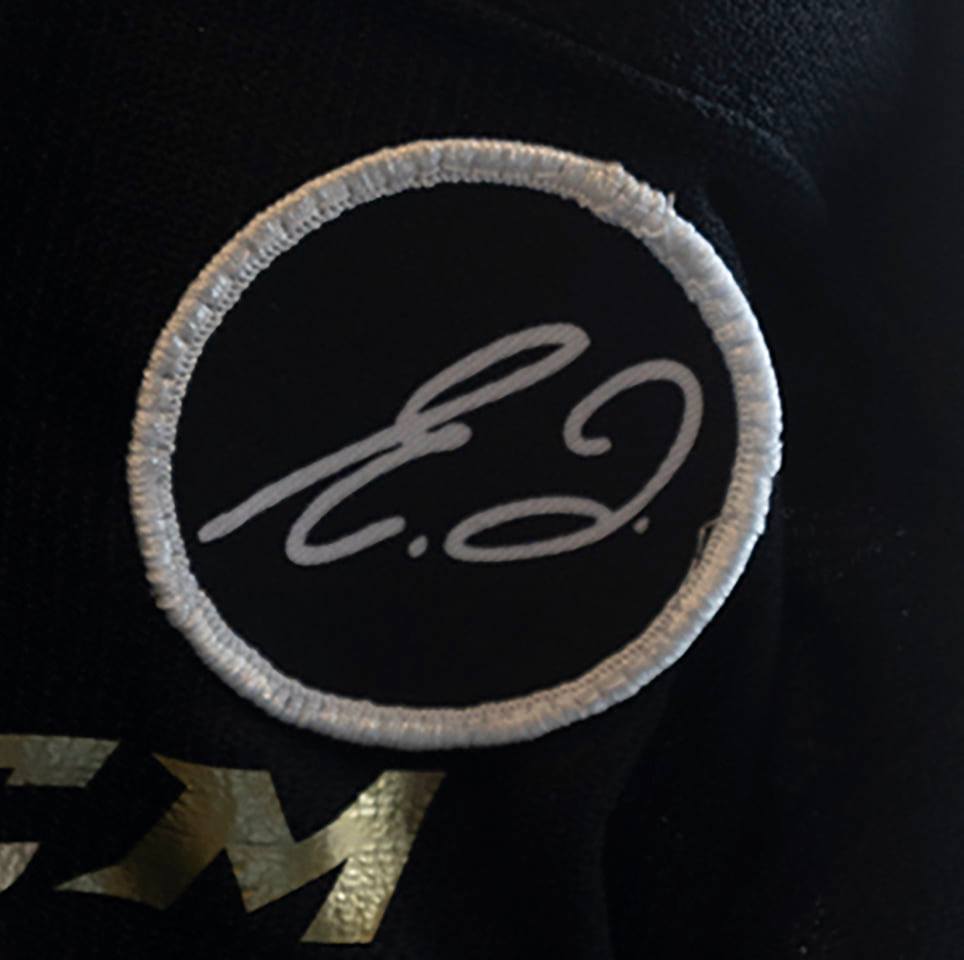 Other Giant players attending were fellow veterans Payton Mount, Cade McNelly, Adam Hall, Connor Horning and Ty Thorpe who were open for media scrums from various media persons.
On a somber note the Giants mentioned that they will be wearing a commemorative patch with the initials EJ in honour the matriarch of the Toigo family and the Giants family. Mrs. Toigo recently passed.
On an interesting note the patch with the writing is in her own handwriting.
Players in the photo (l to r)
#8, Ty Thorpe, #4, Cade McNelly, #10, Zack Ostapchuk, #42, Justin Sourdif,
#29, Tanner Brown, #19, Payton Mount, #30, Jesper Vikman, #12, Adam Hall,
#11, Fabian Lysell, #22, Connor Horning