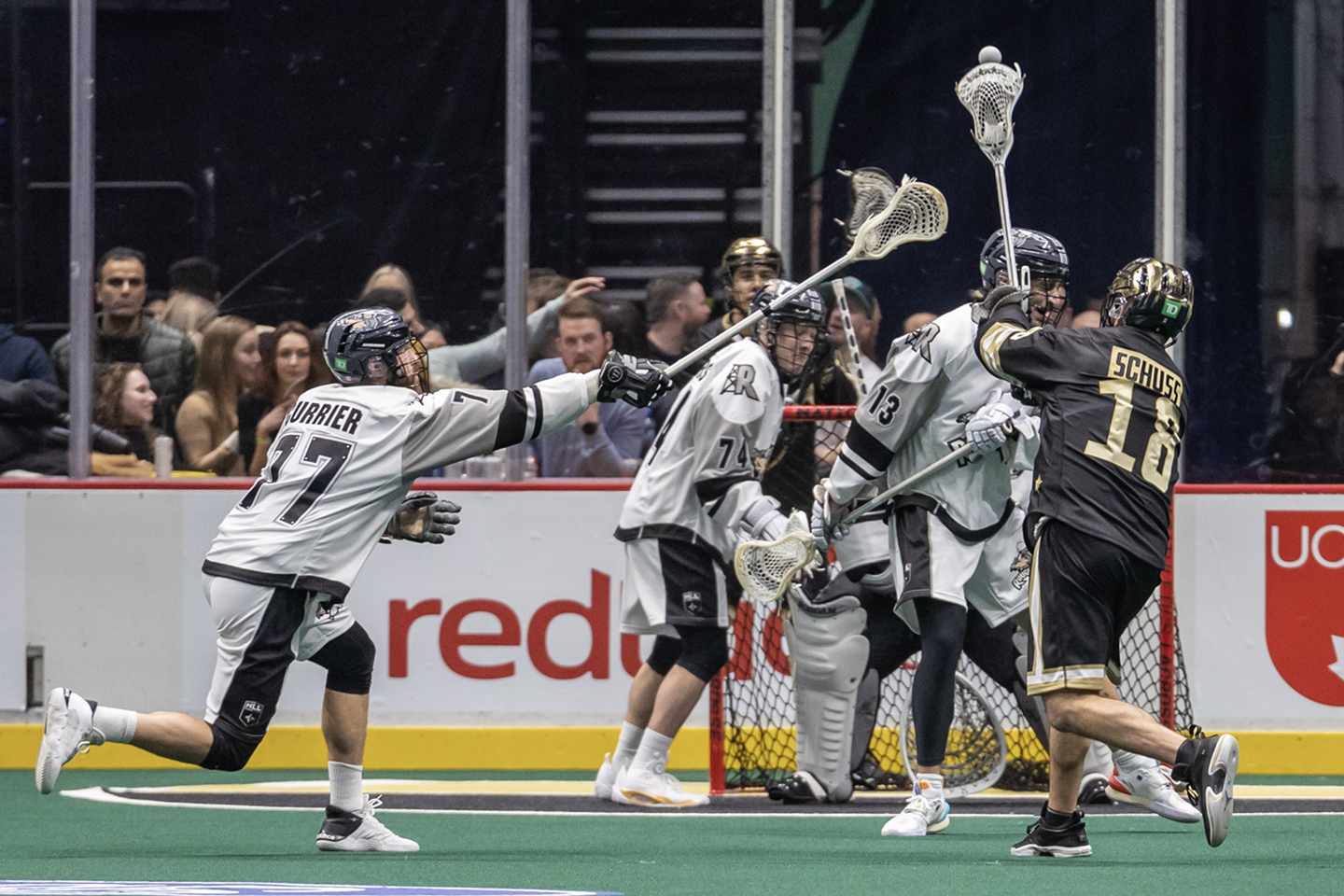 Photo Credit Mark Steffens
Given the start of this season as well as the past one some had mentioned this past week that a change was in order for the team to be a success.
At that time the Vancouver Warriors GM was Dan Richardson who some felt had done nothing during his tenure to put a winning product on the floor.
True; Dan has a respectable resume as the GM of the New Westminster Salmonbellies, but as we all know success comes and goes for everyone.
The Warriors enter tonight's game having dropped four games and have not managed to pull out a win this season so changes were clearly in the works.
Dan's past achievements with the "Bellies" should not be forgotten as he moves forward and I for one don't want his tenure with the Warriors to tarnish his past achievements.
To no real surprise the Warriors recently announced that Dan is stepping down from his position as General Manager, Lacrosse Operations, effective immediately.
It was also mentioned his reason for stepping down was strictly for personal reasons.
If one loss isn't enough we hear that Assistant GM Ken Thomas also stepped down and is leaving the organization.
Both Dan and Ken played an integral role in bringing the expansion team to Vancouver bringing pro lacrosse back to the area.
So the search for a new GM would begin and to no real surprise the club announced that Head Coach Troy Cordingley was named Interim GM and will continue as the Warriors Head Coach.
The Warriors put out a press release stating the following:
Cordingley was named Head Coach of the Warriors on June 28, 2022, after most recently spending seven seasons with the NLL's Buffalo Bandits.
Most of his experience with the Bandits came as Head Coach (2014-2018) managing to gain experience as the club's Assistant GM and Director of Scouting from 2019-20.
In this role he assisted with player evaluations and transactions while also overseeing the team's scouting at the professional and amateur levels.
In his first season as Assistant GM and Director of Scouting, the Bandits managed a 14-4 record grabbing the top seed in the league and an appearance in the NLL Finals.
Prior to his coaching and management he was with the Bandits and spent seven seasons as Head Coach of the Calgary Roughnecks (2008-2009) and Toronto Rock (2010-2013) managing two Champions Cup titles in 2009 and 2011.
His entire coaching career has seen him appear in four NLL Finals (2009, 2010, 2011, 2016), and he is only one of five coaches in NLL history to have reached 100 career wins (103-87).
He played nine seasons in the NLL, grabbing 312 points (128-184-312) in 87 regular season games with the Buffalo Bandits (1993-1999), Albany Attack (2000-2001), and Rochester Knighthawks (2001).
He also added 33 points in nine (15-18-33) career playoff games, winning championships with the Bandits in 1993 and 1996.
Sportswave wishes the Vancouver Warriors success as they continue to move forward and are looking to score with everyone for the remainder of the season.