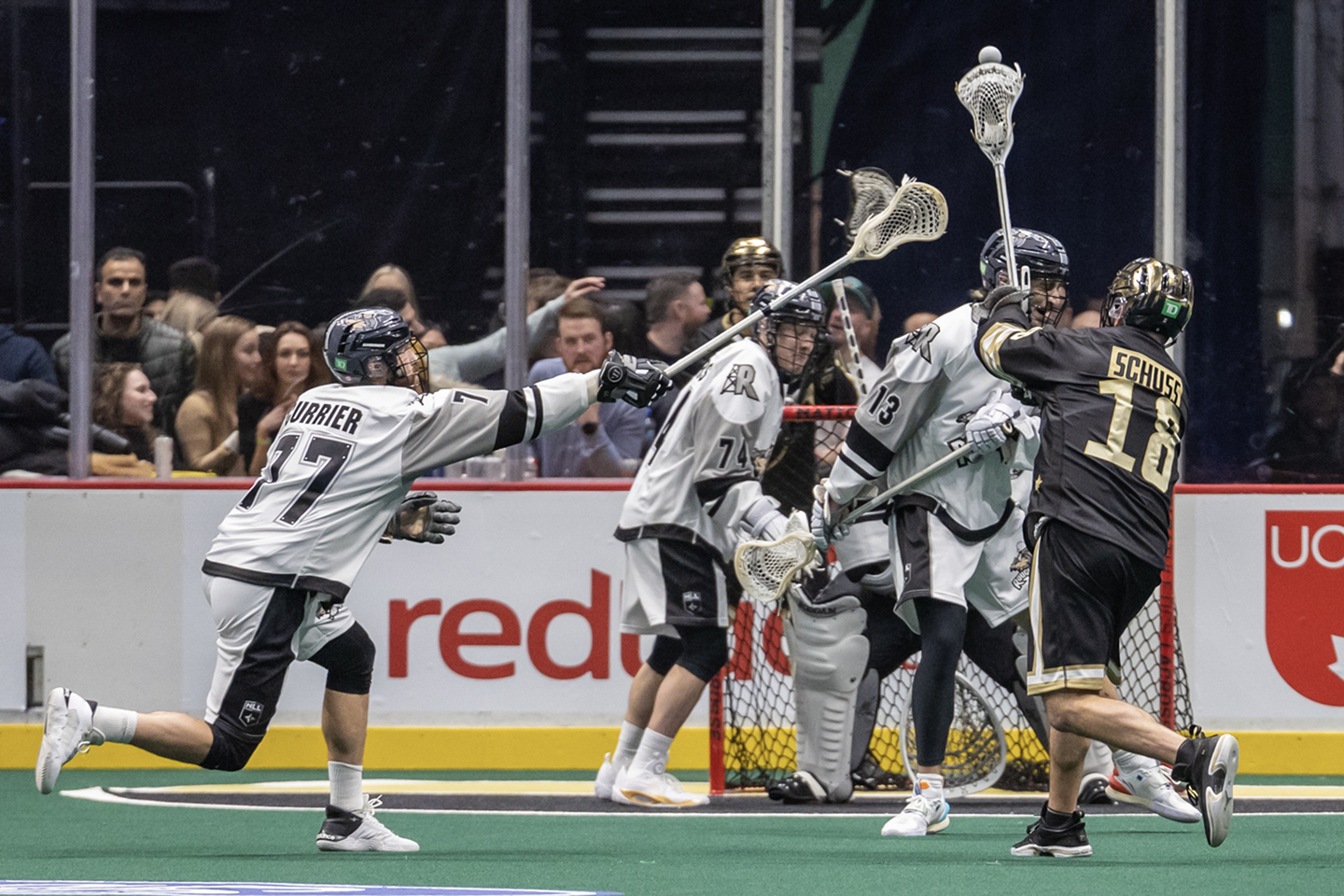 Photo Credit Mark Steffens
With the Canucks having an off night Friday prior to taking on the Winnipeg Jets following an O/T 2-1 home win over Nashville, Rogers Arena was hosting an NLL game.
Friday saw the home opener for the Vancouver Warriors as they were hosting the visiting Calgary Roughnecks coached by Curt Malawsky who coached them to the 2019 NLL Championship.
Malawsky is no stranger to lacrosse in the lower mainland as he grew up playing his minor lacrosse in Coquitlam who went on to win three Junior A Championships.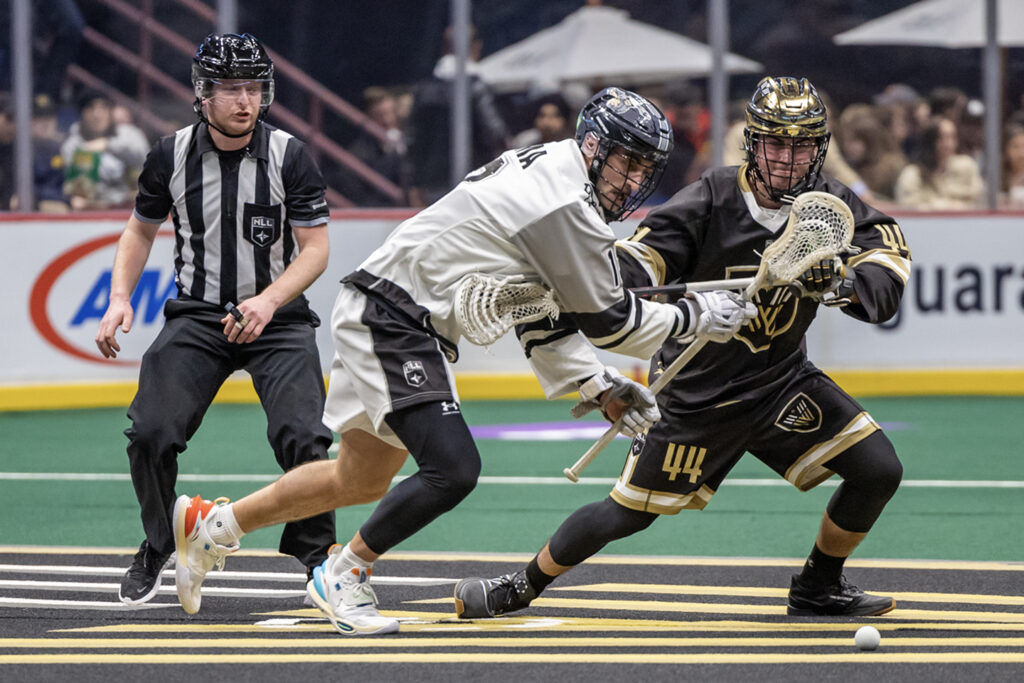 One was with Coquitlam (2010) and the other two were in 2004 and 2005 with the Burnaby Lakers and is now a proud member of the Canadian Lacrosse Hall of Fame.
Make no mistake, while Calgary has talent their mainstay backstop is Coquitlam goaltender Christian Del Bianco who in this contest made some remarkable saves.
The talk of the town when the Canucks are on the road is to be the Vancouver Warriors who struggled from the opening face off in this contest.
Calgary came out blazing, peppering shot after shot at both Aden Walsh allowed 8 goals making 24 saves playing 35.01 while Steve Fryer allowed 6 goals making 17 shots playing 24.59.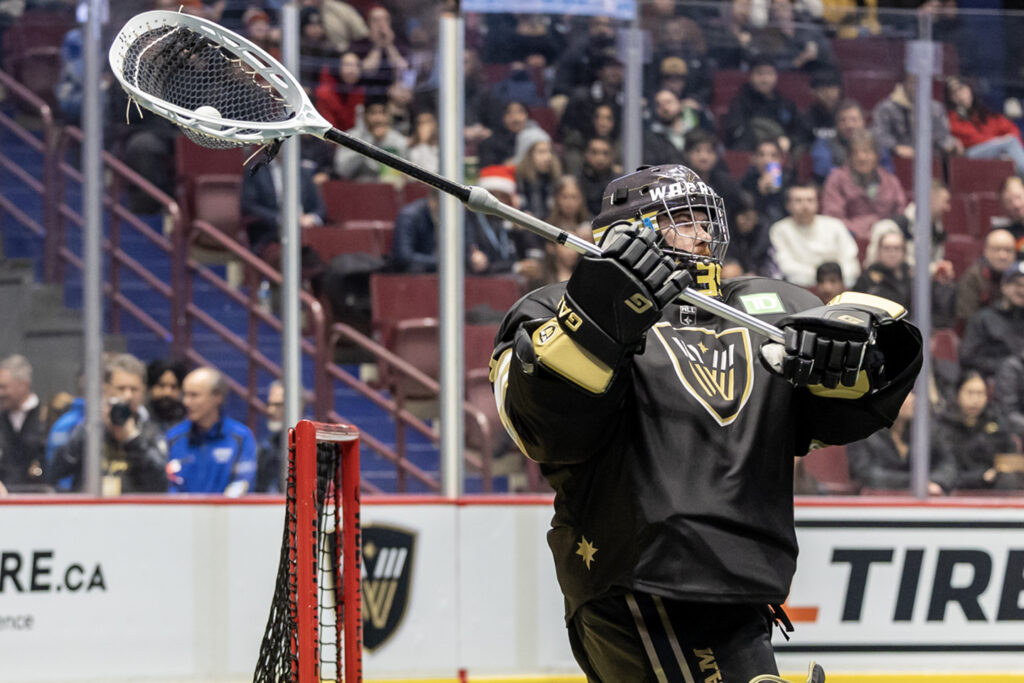 Calgary managed three goals in the first quarter adding five in the second quarter giving up on Ladner;s Mitch Jones only to have Calgary steal a lead of 8-1 after two quarters.
The third wasn't much different than the first two with the Warriors unable to manage any strong offence to the explosive onslaught of Calgary.
The third quarter saw Calgary open the scoring at 11:31 managing to give one up to Ladner's Logan Schuss at 8:10 with Bal and Charalambides getting helpers.
Calgary added a pair before the quarter ended holding a 11-2 edge after three quarters, but the fourth saw the teams trade three each pulling up a final 14-5 win.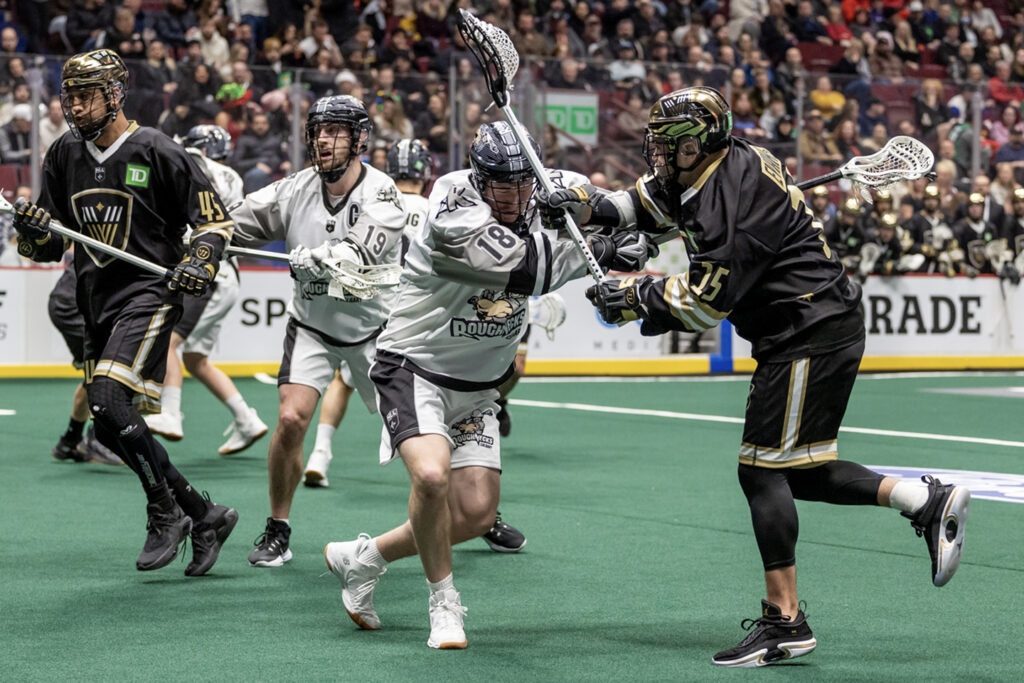 Goals in the fourth from the Warriors were from Delmonico, Charalambides with the last one of the night from Lowen.
Vancouver were led with shots on goal from Logan Schuss and Adam Charalambides who both finished with 8, while Mitch Jones had 7 and Bal and Lowen had 6 through four quarters.
Zach Herreweyers led Calgary with 10 shots and on that note it's interesting to know that he played with the Ladner Pioneers this past summer who won the 2022 Presidents Cup.
 This match was certainly not the home debut that the Warriors wanted nor expected and leaving the rink you could hear some mention "it's time to get back to practice" and this was only one of the comments that were overheard.
Currently the Warriors sit in the basement of the West with 0 wins, 3 losses scoring 22 GF while allowing 44 GA.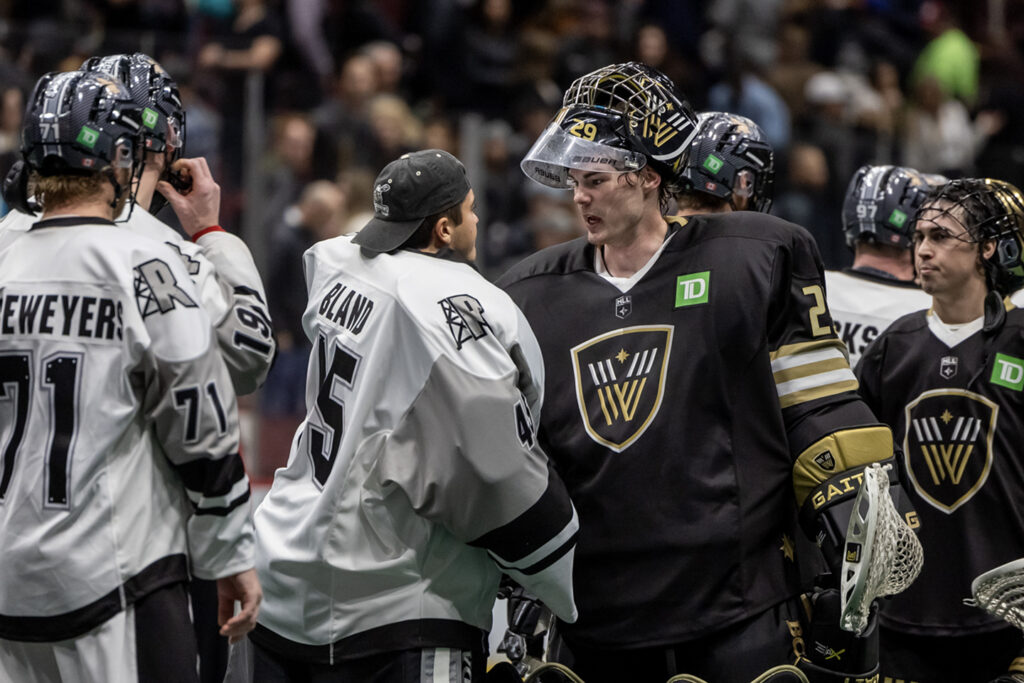 Game Notes:
Face-off Calgary 17-13 Vancouver 6-23
Power Play Calgary 4-10 Vancouver 1-5
PIM's Calgary 10 Vancouver 30