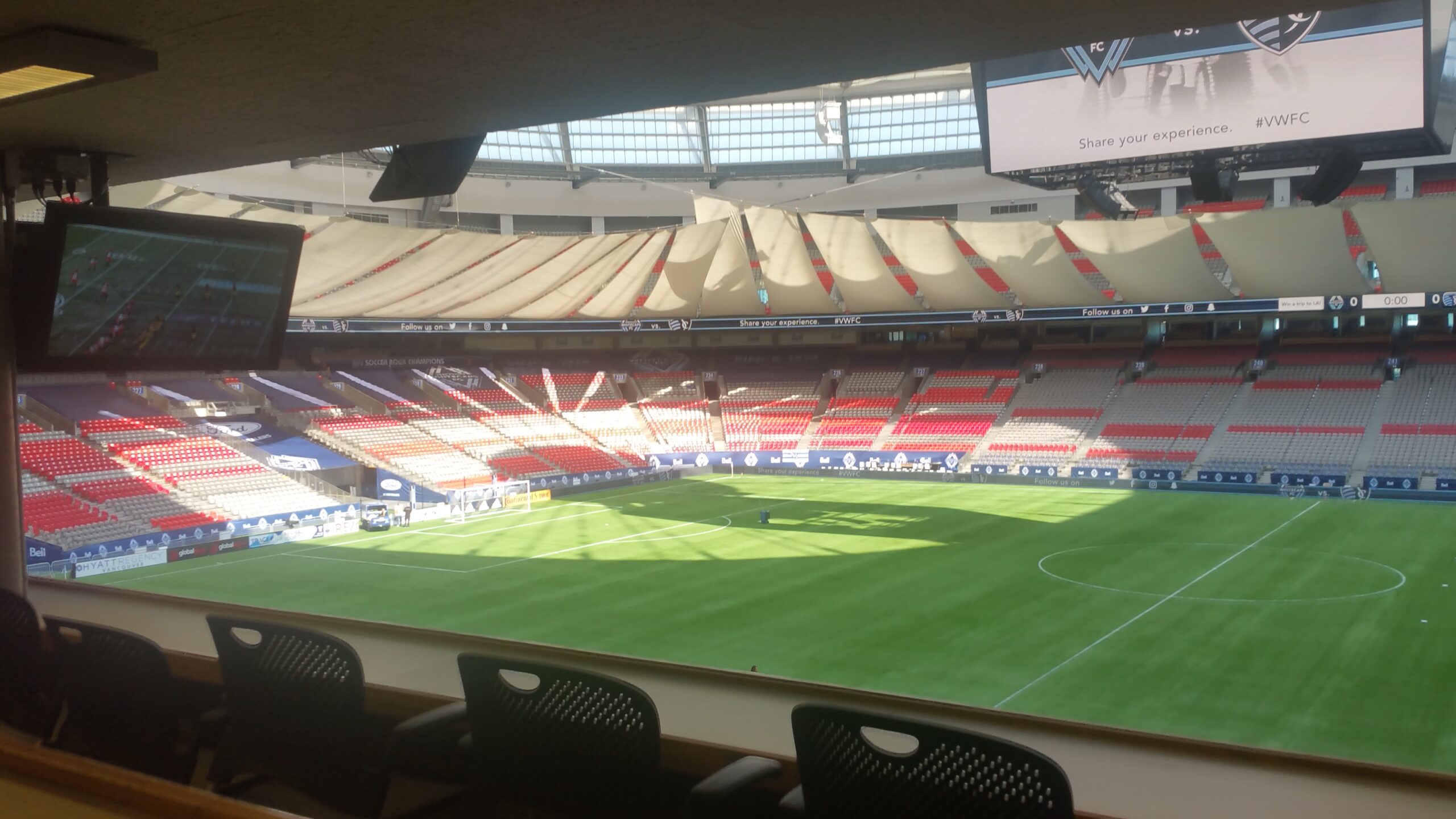 Photo Credit D. Laird Allan/Sportswave
It's like the weight has been lifted off their shoulders or like finding the pot of gold at the end of the rainbow with the recent news for the Vancouver Whitecaps.
They will finally be able to leave their home albeit a temporary one in Sandy, Utah following a 2-2 draw with the United at Rio Tinto Stadium and hit the turf at UBC for the remainder of this season.
What welcome news for not only the team, but also the fans who have waited patiently to have "real fan support" which can garnish that extra added punch to any club.
The game against the United as Head Coach Marc Dos Santos mentioned "It was a chippy game, it wasn't comfortable in the stadium and I don't want to swear, but it was a s— environment, terrible environment, nothing happening, wind that was annoying in the game.
In the 36th minute it was Cristian Dájome who put the Caps up by one and went on to get the the tie in the final minute of injury time in the contest.
The Whitecaps remain undefeated in four straight games going 1-0-3 losing only one in seven games which is impressive so as to garner additional fan support when they eventually return home.
If we look back to last year it's interesting that they never had a draw, yet in their 15 games this season they have managed six.
Dos Santos mentioned "Last year, if our lives depended on it, we wouldn't have one tie and if we would have gotten three ties, we would have made the playoffs last year. So, this year it seems like we're tying for the years that we didn't."
WELCOME HOME!!!!