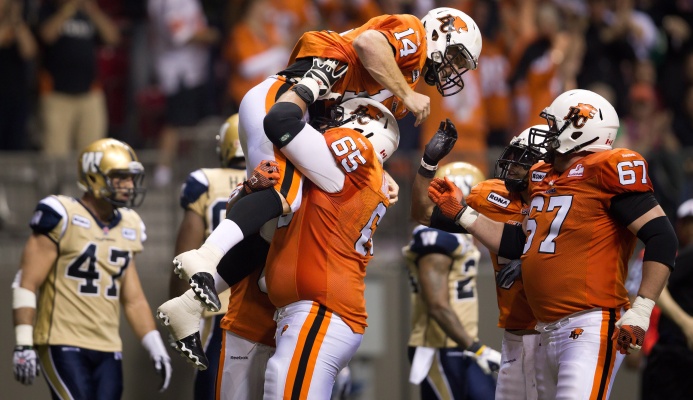 Photo Credit Mark Steffens
While the BC Lions lose the services of Nathan Rourke (6"2" 209-pound 24) their loss is his win given the impressive contract he signed with Jacksonville in the off-season.
Moving south was his dream, managing to make an NFL club and play for the "big boy's" but he'll never forget his start with the BC Lions.
His signing bonus was $5,000 signing bonus in addition to the $216,000 in guaranteed base salary to total $221,000 USD in monetary assurances, despite him being on the practice squad for one season.
Jacksonville selected Trevor Lawrence with the first-overall pick in the 2021 NFL Draft and it's assumed that he'll be the team's long term starter.
C.J. Beathard is their veteran backup who recently re-signed for an additional two years with a guarantee of $2 million that has a maximum of $4.5 million.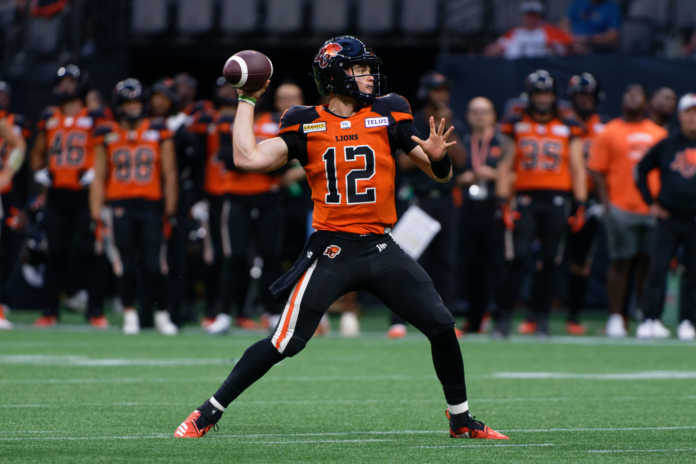 Should he manage to pull this off he'll be competing with Beathard (29) who was signed as a free agent in March 2021 by GM Trent Baalke.
If anything for Rourke it was that Perry was released this past week which leaves Nathan Rourke as one of three remaining passers on the roster.
Let\s not forget that after the conclusion of this past season Rourke was fortunate to work out with 12 NFL teams that had former Super Bowl Eagles player Pederson also in attendance.
Rourke had a workout with Mike McCoy, who played with the Stampeders in 1999 and a 20-year NFL coaching veteran who ran Rourke through the paces in Florida while in Jacksonville in December.
Pederson, a Super Bowl winner as a bench boss with the Philadelphia Eagles, was also in attendance.
Let's not forget that Jacksonville carried three QB's on the roster in 2022 with both Lawrence and Beathard on the active roster while Perry was on the practice squad.
After watching Rourke this past season it's fair to say he'll have a long, positive career in the NFL becoming a starter in the not too distant future.
His time with the BC Lions was clearly one that many won't soon forget with many wondering what records he would have broken had he remained healthy.
Shortly after he signed his first contract he had a phone interview with 3DownNation mentioning "They were the No. 1 team throughout this process. We were really trying to make sure that we were exhausting all other leads and making sure that there wasn't anything better out there. And there wasn't,"