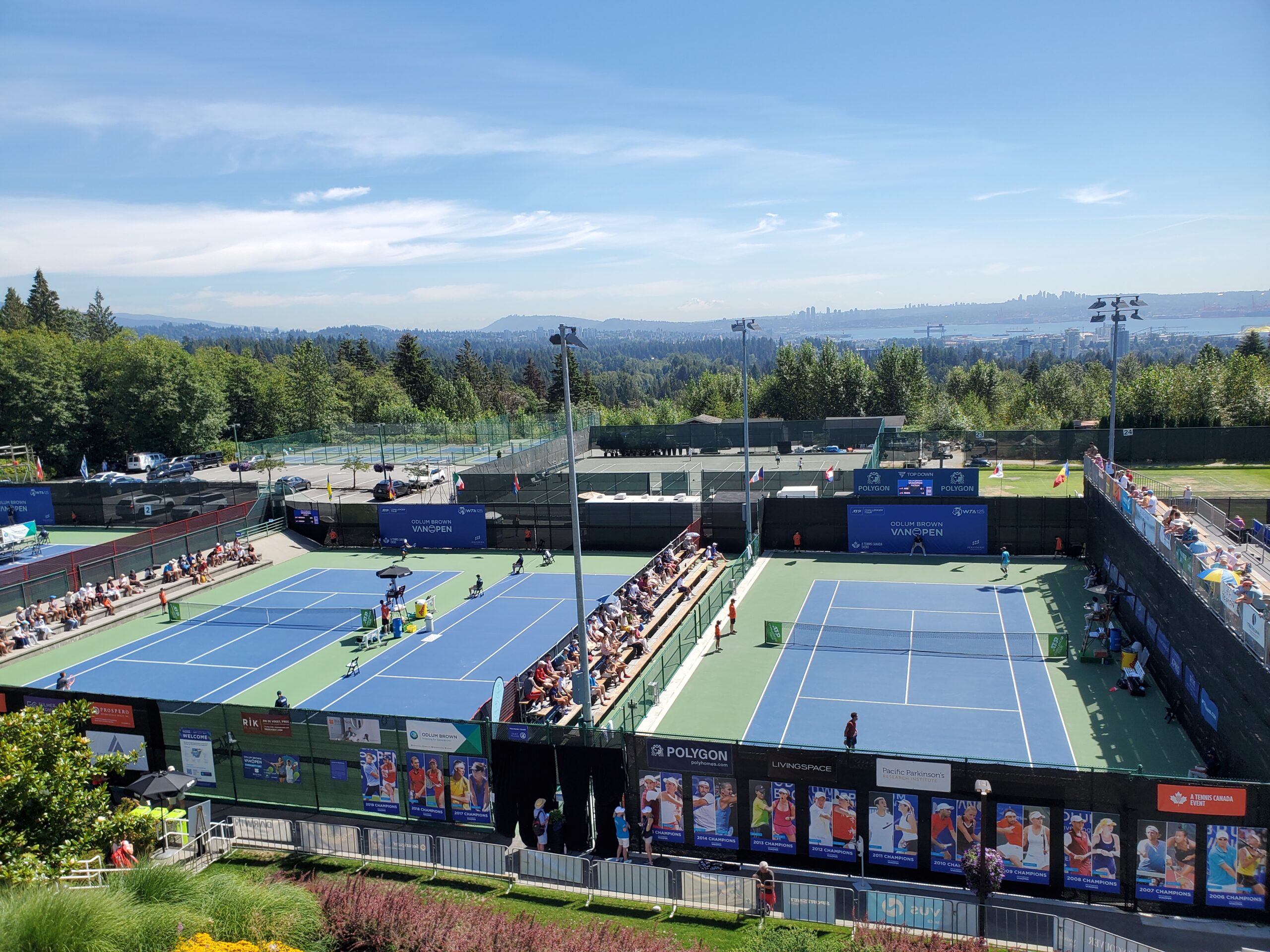 Photo Credit Sportswave
Tennis fans continue to fill the stands at the Hollyburn Country Club for the Odlum Brown VanOpen getting the chance to watch Canada's next superstar.
Monday was media day in which members of the local media had the chance to get "one-on-one" interviews with four top players who have reached success in the tennis world.
Odlum Brown Media Manager Brian Wiebe along with event organizers arranged for Fernando Berdasco, Rebecca Marino, Eugenie Bouchard and Vasek Pospisil for a Q & A from local media.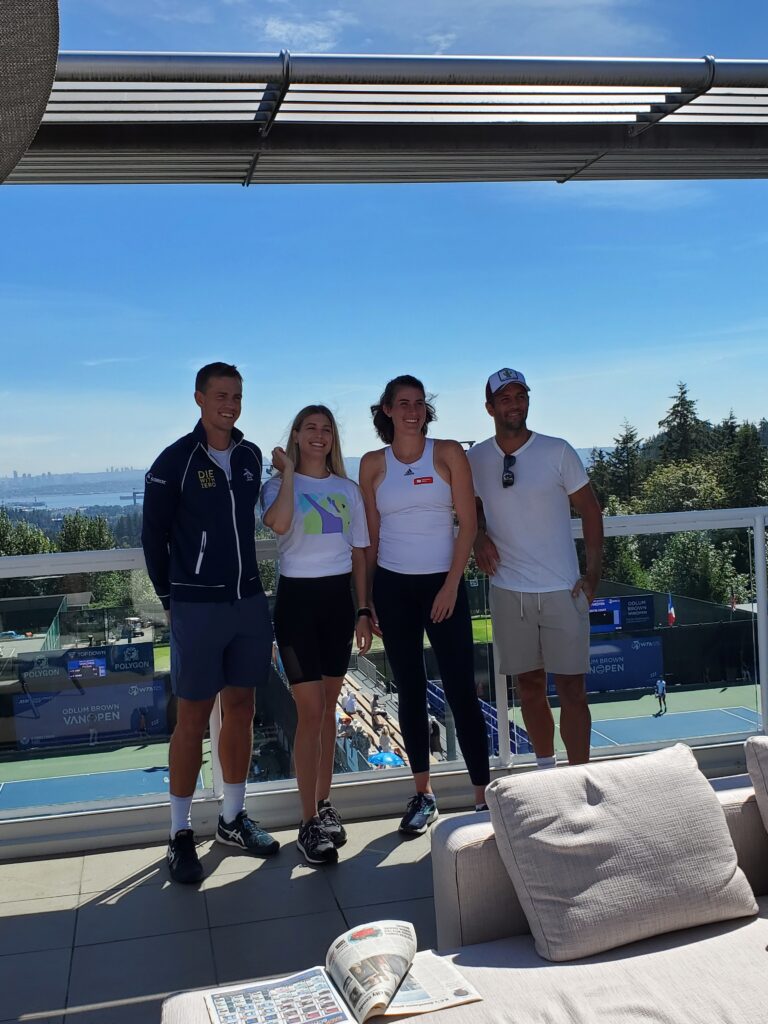 The event was held on the upper west patio at the club where I had the chance to catch up with Tournament Director Rik De Voest for a one on one.
First you should know that Rik was born in Milan and moved to South Africa when he wa one, which he really won't remember and started playing tennis at age six but never took it series until he was 14.
He was a member of the South African Davis Cup team who speaks both English and Afrikaans who enjoys Rugby, Cricket, Skiing and is now a hockey fan.
I started by asking him given Covid what his biggest challenge was in putting this on this year for the committee, which he mentioned "it was the moving baseline as to where the restrictions lie which have constantly changed."
They started first nine months out, then six months they encountered more and after being away for a while they upgraded the event changing organizations from an ITF to a WTA with other minor changes in preparation of things in the back end.
Overall they are pleased with the manner in which the changes have turned out and to the surprise of some they have managed to attract a strongest field of players.
Given the strong support from Vancouver they managed to sell-out for the final three days before the players had entered and they released their schedule.
I asked Rik about what this means for the spectators and he mentioned "It's interesting to note that this is the only event where the spectators can watch Vasek, Rebecca, Fernando and Eugenie back to back on one court at one tournament that's not a Grand Slam."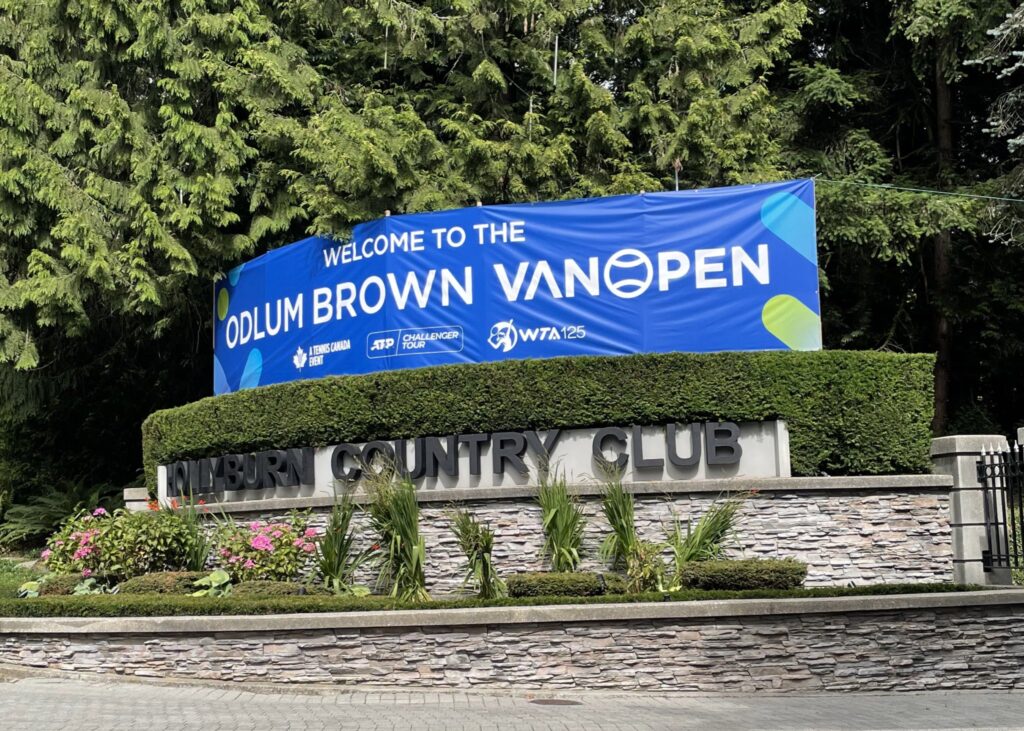 Any tournament simply can not survive without the support of the volunteers and the Odlum Brown VanOpen is no different that has volunteers of all ages giving freely of their time.
I mention that volunteers are the unsung heroes of all sports when he mentioned "They are the backbone of the tournament, many who are repeat volunteers returning each year simply because they love the event."
The event as he mentions "has lots of moving pieces to make it a success with over 150 which include ball kids, the club itself has been amazing offering up their staff for various set up."
As with other events there is much that the general public will never see such as all the IT operations which he mentioned "As a player I just showed up, enjoy and leave not knowing any of the backend stuff but now it's more of a WOW factor."
He continues "Now that I know what they do I'm still shocked to know that we have so many volunteers who help out such as Doctors who love the sport and overall it's a community feel from their perspective."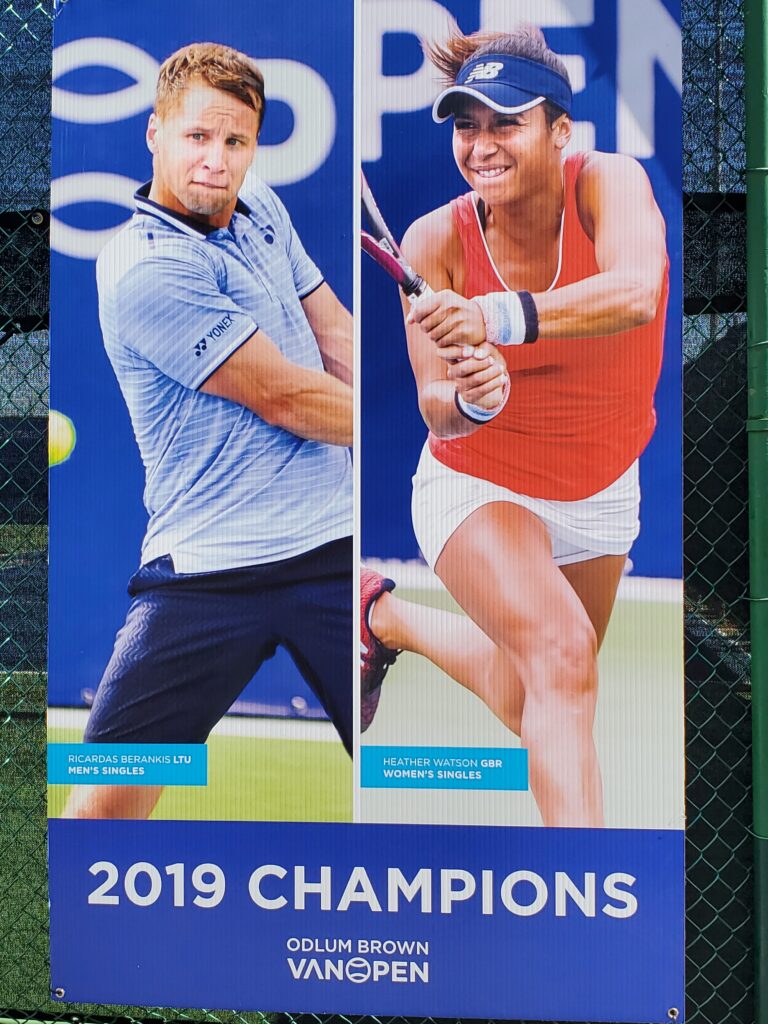 I asked him how important it is for the event to teach the kids what success means and where their career's can end up considering that some might start out as a ball kid."
As for Rik, many might now know that he volunteered as a "ball kid" for the World Tour Finals for the top eight players in the world in Johannesburg in South Africa and eventually got the chance to play."
This event features some Canadian players on the female side who are 15, 16 and 17 the same age as the ball-kids which inspires them to stay after matches are done and the kids are pumped wanting to play.
Rik mentions that at times some parents think the kids should be going home, but they want to stay longer and longer doing all the night matches and we're glad to see the kids are having a great time and when they have that passion for the sport, hopefully it continues to grow and stay with them.
On a side-note as strange as it might seem to some, which is quite unique, it's mentioned that he proposed to his wife in a hot air balloon. Now that's different!!!!
Part 2 with Rik tomorrow
Thanks to Brian for the following:
Vasek Pospisil (Canada)
• Former World No. 25 in singles, former World No. 4 in doubles
• 2014 Wimbledon doubles champion; 2015 Wimbledon singles quarter finalist
• 2013 Odlum Brown VanOpen singles champion
• Seven career wins over top 10 opponents, including current World No. 1 Daniil Medvedev
Rebecca Marino (Canada)
• Former World No. 38
• Two-time Tennis Canada Female Player of the Year
• Beat former World No. 1 Venus Williams at the CitiOpen earlier this month
• Played the main draw of all three Grand Slams thus far this year
Eugenie Bouchard (Canada)
• Former World No. 5
• 2014 Wimbledon finalist; 2014 WTA Most Improved Player
• Twice named Canadian female athlete of the year by The Canadian Press
• Four-time Tennis Canada Female Player of the Year
Fernando Verdasco (Spain)
• Former World No. 7 in singles, former World No. 8 in doubles
• Tied for second-most Grand Slam main draw singles appearances with 70
• Owns two career victories over Novak Djokovic and one over Rafael Nadal
• 28 career wins over top 10 opponents, most recently vs. Dominic Thiem in 2019