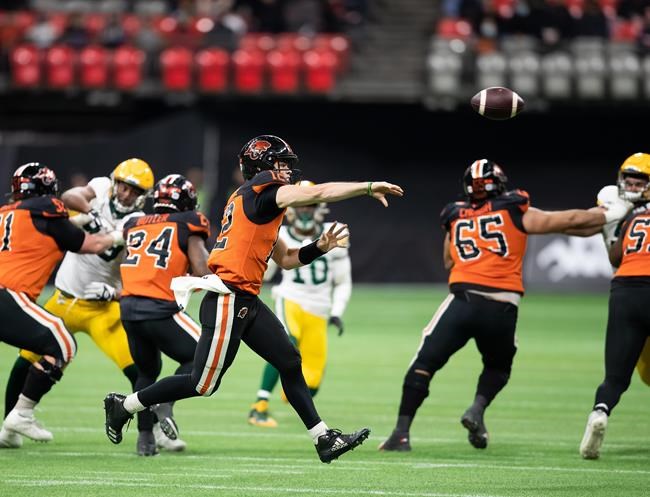 Photo Credit Winnipeg Free Press
Locally we can put to rest the season for the BC Lions who finished third in the West Division with a record of 8-6-0 with 10 points, six behind Calgary.
Their home record was 2-5-0 with an away record of 3-4-0 ending up with a 2-7-0 in divisional play only to be followed up by Edmonton who were 3-11-0 for only 6 points in the 2021 season.
If you were able to attend any game of the season you would have made plans to attend the home final against Edmonton Elk that showcased Lions future QB Nathan Rourke who guided the Lions to a 43-10 trouncing earning him with the CFL Top Performer of the Week honours.
He has had the chance to be taken under the "arm" of Mike Reilly who has bounced around from BC to Edmonton and back to BC in 2019 playing 16 games managing 20 TD's gaining 3,897 yards.
This game was Victoria-born Rourke's second pro start that saw him finish with 23 of 34 passes for 359 yards, including a TD to Bryan Burnham in the opening series of plays.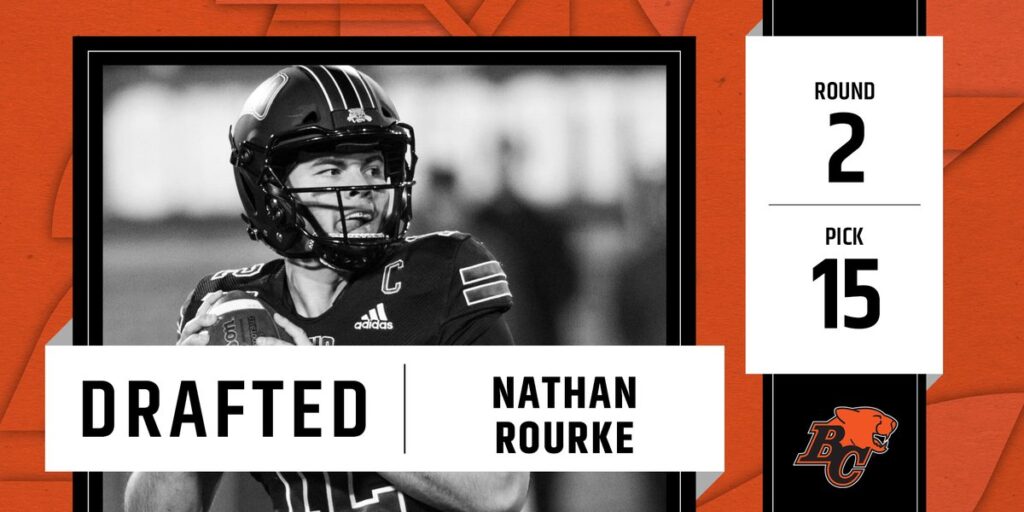 The Lions drafted Rourke at the 2020 CFL Draft in the second round (15th overall) in the 2020.
According to BC Lions Media Relations "Guru" Matt Baker the Ohio standout dressed for all but one game in his rookie campaign.
He managed to complete 52 of 82 passes for 754 yards as well as three TD's adding 111 yards and five majors on 18 carries.
It's true the season was a disappointment for players and fans considering that they missed the playoffs for the second consecutive season with a 5-9 record.
As with other teams, contracts come to an end that has the Lions head into the off-season with several top-end "key" players who are on the verge of becoming free agents, including Lucky Whitehead.
Quarterback Michael Reilly remains under contract for 2022, though his age (37 in January) and paygrade have cast some doubt on his future with the team, mentioning that he wants to talk with his Family regarding his future, which is understandable.
Please note that "N" denotes nationals (ie. Canadians), "A" denotes Americans, and "G" denotes Globals.
Quarterback, None
Running Back
Jamel Lyles (N), David Mackie (N)
Chris Rainey (A), Mario Villamizar (N)
Receiver
Bryan Burnham (A), Jevon Cottoy (N)
Shaquille Johnson (N) DeVier Posey (A)
Dominique Rhymes (A), Jacob Scarfone (N)
Lucky Whitehead (A)
Offensive Line
Sukh Chungh (N), Joel Figueroa (A)
Peter Godber (N), David Knevel (N)
Ryker Mathews (A), Phillip Norman (A)
Andrew Peirson (N), Hunter Steward (N)
Defensive Line, Alex Bazzie (A)
J.R. Tavai (A)
Linebacker
Isaiah Guzylak-Messam (N), Adam Konar (N)
Defensive Back
Anthony Cioffi (A), Jamie Harry (N)
Hakeem Johnson (N), T.J. Lee (A)
Garry Peters (A), O'Shane Samuels (N)
Anthony Thompson (N)
Kicker, Stefan Flintoft (A)
Long snapper, Tanner Doll (N)
Some notable names finished the season on the practice roster, which means they are currently free agents. These players include punter Jake Ford, placekicker Jimmy Camacho, offensive lineman Matt Guevremont, and local receiver Marcus Davis.