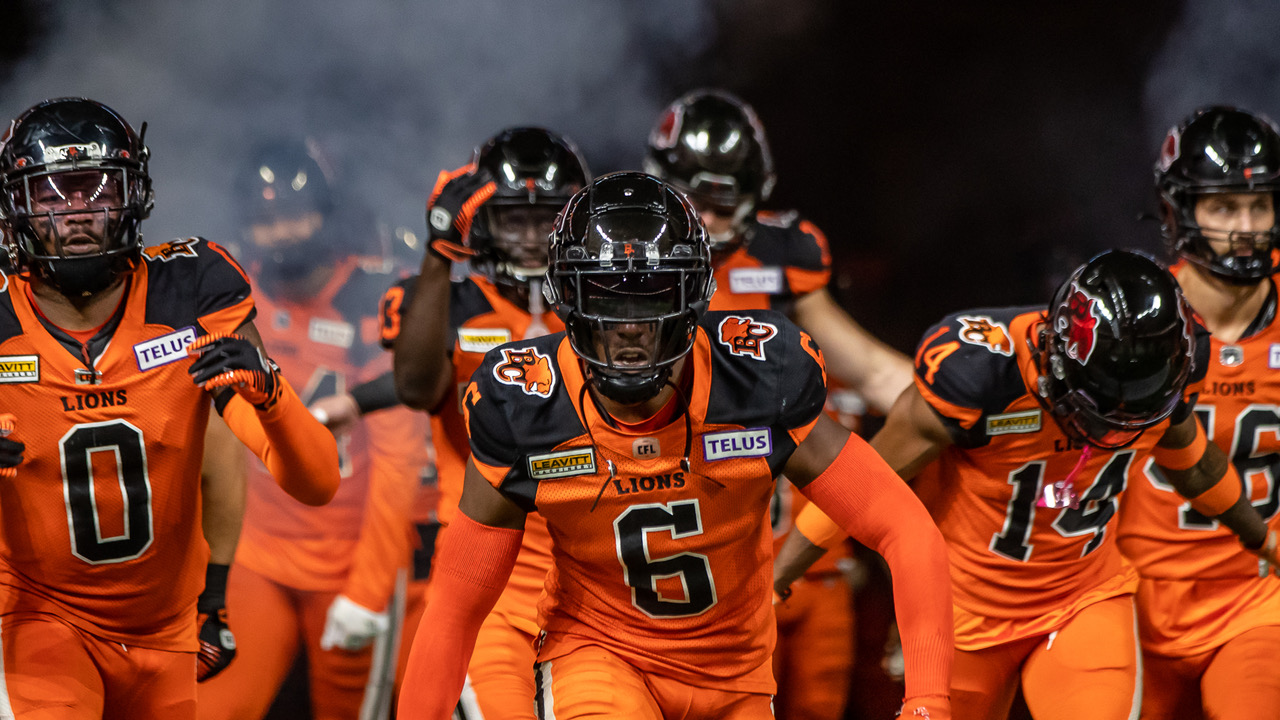 Photo Credit Mark Steffens
While the talk around "town" surrounds how the Lions will be able to compete against Winnipeg with dealing with weather conditions as well as the health of Nathan Rourke.
For those taking in the game this past Sunday at BC Place at first glance he appeared to be fine, but possibly not 100% as he was earlier in the year.
Sunday's game proved to be the one that drew fans back to the Lions and possibly understanding that they are a team focused on nothing but success and that was what they managed against the Stampeders.
Regardless of the win and prior to the game and earlier in the week it was announced that the Lions would be hosting the 111th Grey Cup in November 2024.
The announcement was made by the Commissioner of the CFL Randy Ambosie who mentioned "We're absolutely thrilled to announce we're bringing this iconic event to British Columbia."
He continued to mention "The Lions' bid was very strong. And it was buoyed by the tremendous excitement the team is generating across the province and the country."
With the Lions hosting it will mark only the 17th time for hosting the championship which rates as the second-highest behind Toronto, while BC Place hosts this for the 10th time and only the first since 2014.
Let's not forget that the Lions are under new ownership of Amar Doman who officially purchased the Lions in August 2021 managing to finish with a 12-6 record, their highest win-total since 2016.
At the announcement Doman mentioned "On behalf of our entire organization, and Lions fans everywhere, I thank the CFL's Board of Governors for entrusting us with the honour and privilege of hosting the Grey Cup, one of Canada's biggest and most important events of any kind."
He continued "We know we'll have some very tough acts to follow, with Saskatchewan hosting this year's Grey Cup in a few weeks, and Hamilton hosting in 2023. But we're determined to deliver the greatest Grey Cup festival and, working with the CFL, the greatest game day in the history of the CFL, come 2024."
As one would expect Lisa Baer, Minister of Tourism, Arts, Culture and Sport mentioned "Our fans are ready to celebrate, and there's nothing like the sound of BC Place Stadium packed to the rafters with cheering fans. I know the 2024 Grey Cup will be a roaring success for the CFL."
This year's 109th Grey Cup game will be played at Mosaic Stadium in Regina, Saskatchewan November 20th and as expected has been sold out for weeks.
Congratulations to the BC Lions on the above announcement.