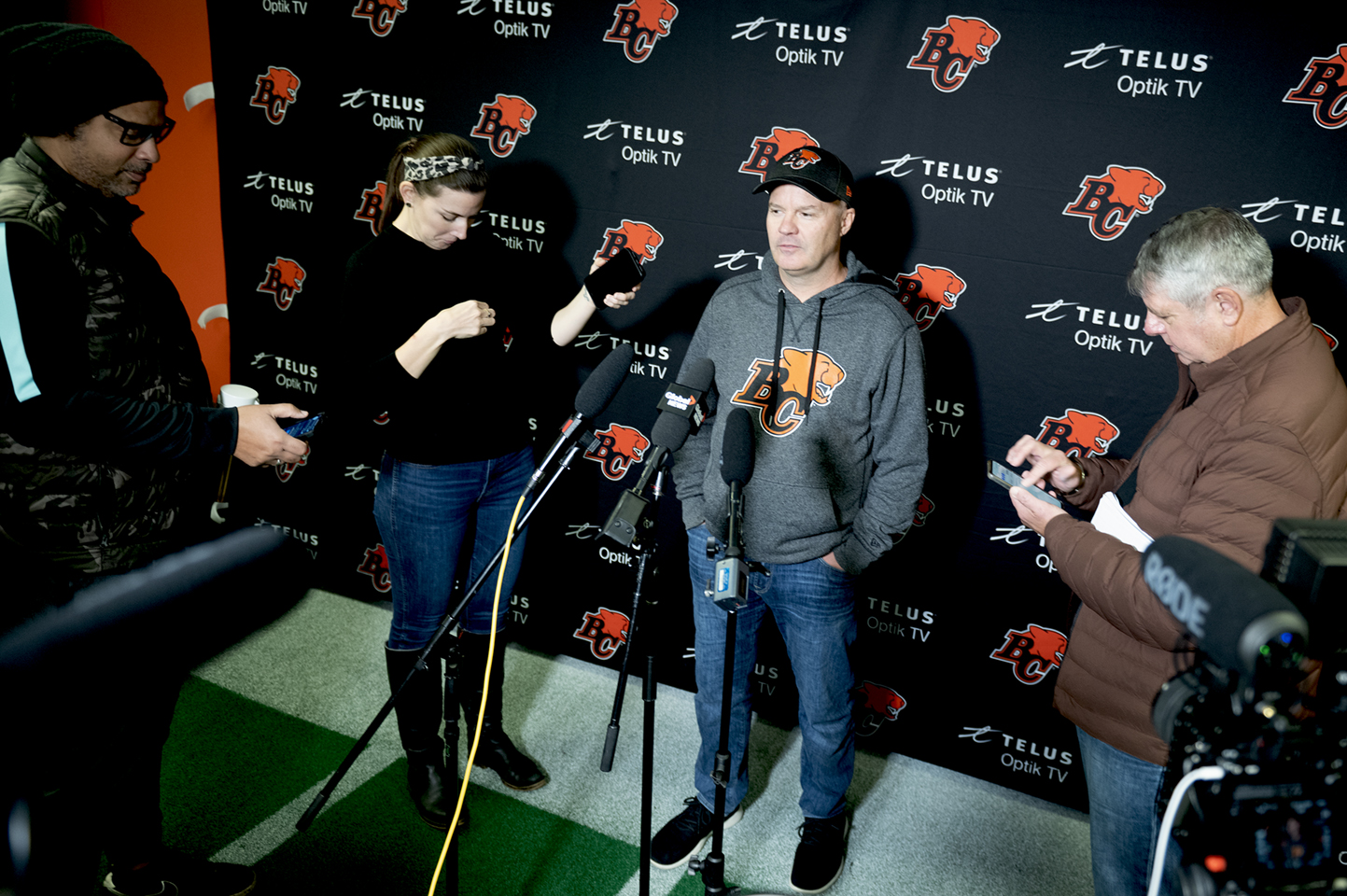 Photo Credit D. Laird Allan/Mark Steffens
The season came to an abrupt end for the BC Lions in Winnipeg with many thinking that it was the field conditions that played a key role in the Bombers win.
Anyone who watched the game on the tube or listened to it on the radio with the "Mojo " there is no question that next year will be just as exciting.
With the season coming to an abrupt end it's fair to say that some might not be returning next season, but many are hoping for the return of Nathan Rourke.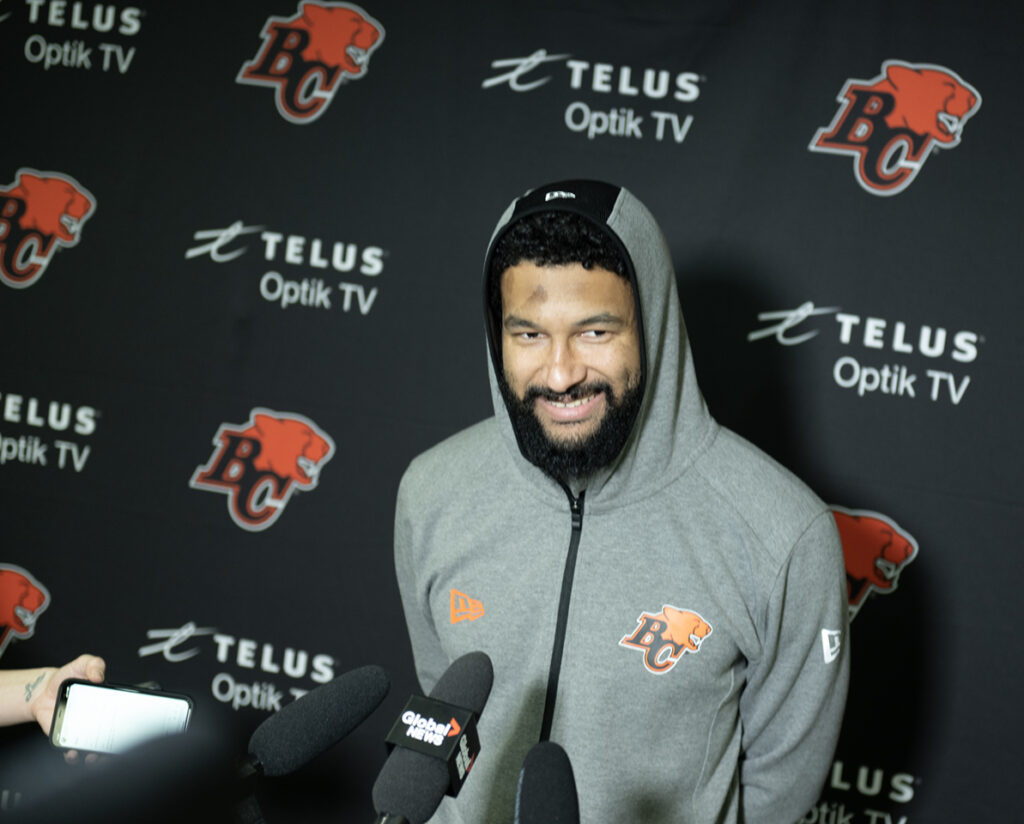 That might be simply a pipe dream considering that he is headed south for tryouts with some NFL clubs, but none were named directly.
The year-end press conference was held at their training facility in Surrey, where we received a press release from Matt Baker the Lions manager for communications.
First up to address the media was Coach/Co-General Manager, Rick Campbell who addressed the media first with various questions directed at him.
No different than anyone else, the entire team was highly disappointed in the loss to the Blue over the weekend.
His feeling was that they had come along throughout the year but were just not good enough as a team in the Western final.
He was pleased with the team's commitment and overall effort but it just wasn't enough, but  the big question was about the future of 24 year-old QB Nathan Rourke heading into next season.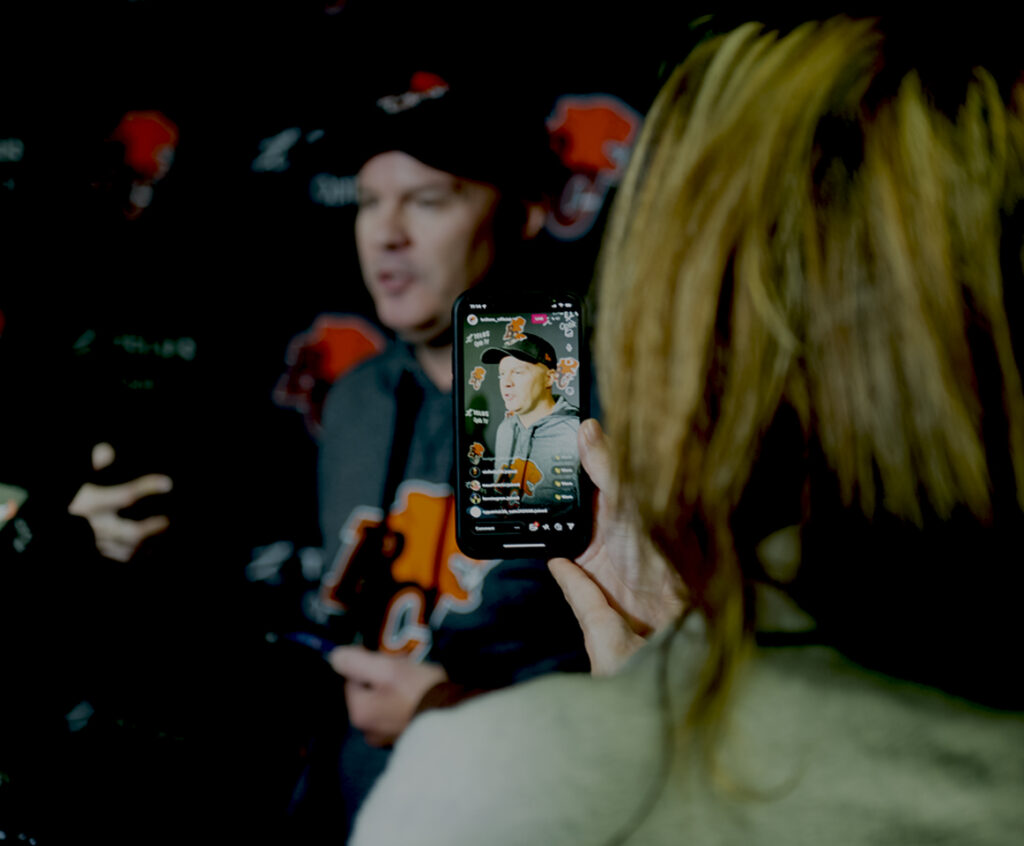 As expected he knows that Nathan is free to explore options in the NFL and see how it plays out and wished him all the best, but hopes he returns.
Nathan Rourke addressed the media scrum next mentioning that "He was very disappointed with the weekend's outcome and was still processing the loss."
He really could not say what the future holds, but along with his agent they would be looking into his future quickly, but you could sense the disappointment in his voice.
Veteran WR #18 Bryan Burnham followed Nathan and his disappointment was very sincere as he is one who might be contemplating retirement, but you never know.
He went on to mention that "the season from his point of view was one he has liked the best, especially with the overall fellowship in the locker room from all players."
Last up was veteran DB #52 T.J. Lee who is set to become a free agent and wants to see what the future holds for him personally.
He was also very happy with the overall camaraderie in the room this season and is looking forward to next season.
He mentioned that he has a new baby coming, so that will take a lot of his time as we all know.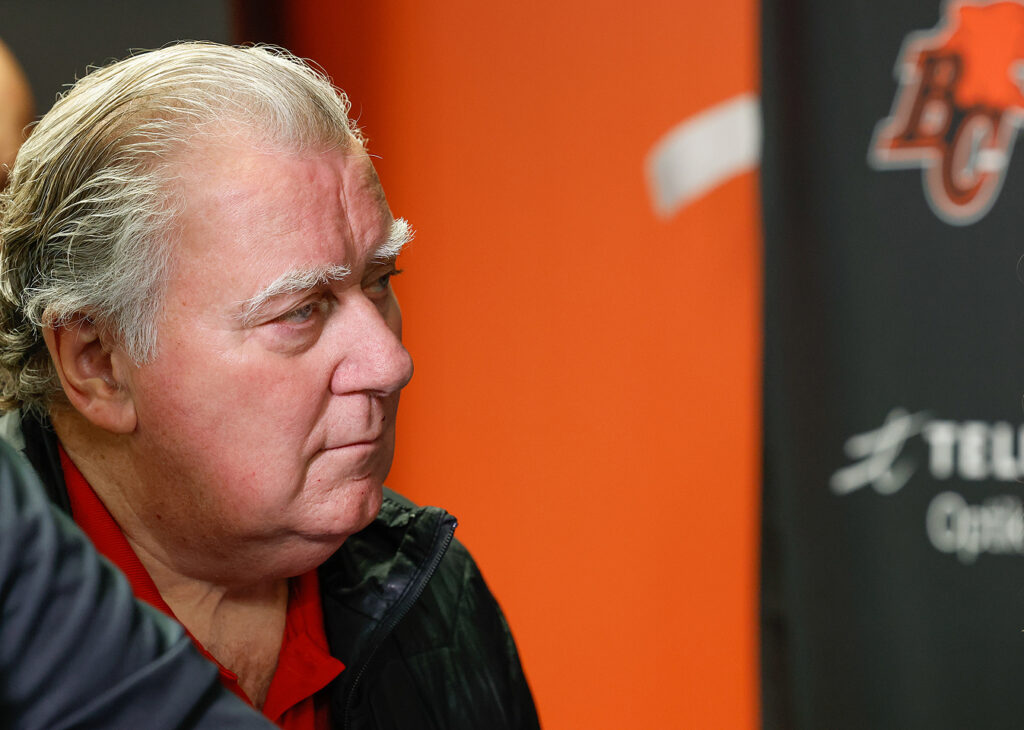 Thanks for the BC LIons for hosting the year end press conference and we'll keep everyone posted on next season.
Enjoy the Grey Cup in "cold" Saskatchewan.