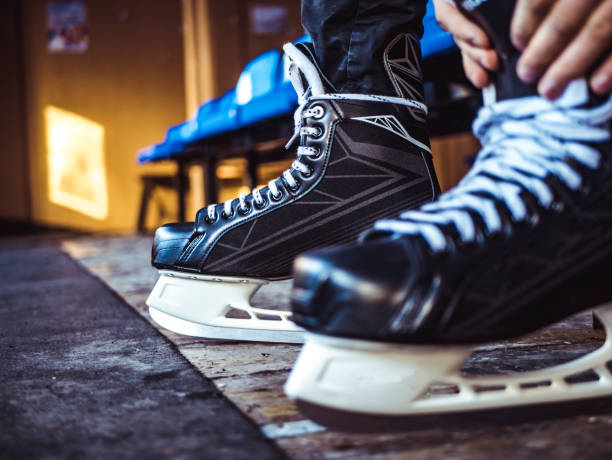 If you stroll through Toronto, Montreal, Vancouver or Calgary, you'll realize that ice hockey is the most popular sport in Canada.
But why is ice hockey intertwined with Canada to the extent that the sport can reel millions of fans globally?
Hockey is the national sport of Canada, where you'll find people of all ages—from young children to adults playing their hearts away—making ice hockey ingrained into Canadian culture.
The popularity of ice hockey in Canada is such that it finds a new home in the digital space, including digital media, video games and online casinos.
If you fancy spinning the reels, you can easily find hockey-themed slots online in Canada, like Hockey Hero or Hockey League, where you can come across hockey legends who have managed to grace the game. 
Hockey League Courtesy Of Pragmatic Play
Apart from the many video and classic slots in Pragmatic Play's catalog, sports-themed slots are in plenty, with ice hockey on top of the list.
Hockey League, one of their most famous slots, is a fascinating game based on the National Hockey League (NHL).
Different referees and hockey players grace the symbols on the slots, while the unique puck scatter can produce a winning combination on any reel.
A gamer's playing experience is elevated thanks to the background sounds of ecstatic fans and the hustle and bustle of the ice hockey game.
An exciting Most Valuable Player "MVP" bonus round is triggered if a player lands on three scatter symbols, with rewards of up to 10 free spins.
If a player likes guessing the season MVP, playoffs MVP or generally loves the NHL, Hockey League is a brilliant game.
It will also assist in placing NHL bets on a player's favorite teams if they enjoy the occasional betting.
Hockey Hero Courtesy Of Real Time Gaming
Hockey Hero resembles an old arcade game with its classical slot layout that allows players to select several paylines and retro graphics.
Expect hockey-themed symbols such as the puck, referee, beer, ski masks, popcorn and skis when trying to land a matching reel, massive jackpot prizes and 18 Free Spins in the bonus round.
Ice Hockey Slot Courtesy Of Playtech
A specialty of Playtech is slot games, and the software developer has some decent sports-themed slots.
Ice Hockey Slot features vibrant graphics with entertaining music to complement the five-reel slot with three rows in each reel.
The variety of symbols covers not only Canadian ice hockey players but also German and Swedish.
Similar to other notable slots, players can use the bonuses available with the Pass The Puck Bonus yielding 3x the total bet bonus on any symbol.
Although hockey legends don't appear on the Ice Hockey Slot, a gamer can select from six international teams and still reap the bonuses available.
Break Away Courtesy Of Microgaming
Microgaming rarely disappoints when it comes to the online casino field, with one of the most famous online slots of all time, Mega Moolah, as part of its catalog.
Sports slots are also plenty with the reputable Break Away being a fan favorite of ice hockey lovers.
The game features five reels, with medium volatility and a decent RTP of 96.29%, plus a host of hockey players, a goalkeeper and a referee dotting the reel symbols.
If a gamer doesn't have any prior slot know-how, Break Away can be a good starting point owing to its simple betting system and fun gameplay.
The fun isn't limited only to the ice hockey arenas but can also translate to online platforms.
And with some of the notable ice hockey legends in the top online casino slots, gamers can enjoy hockey slots from top-notch game developers.