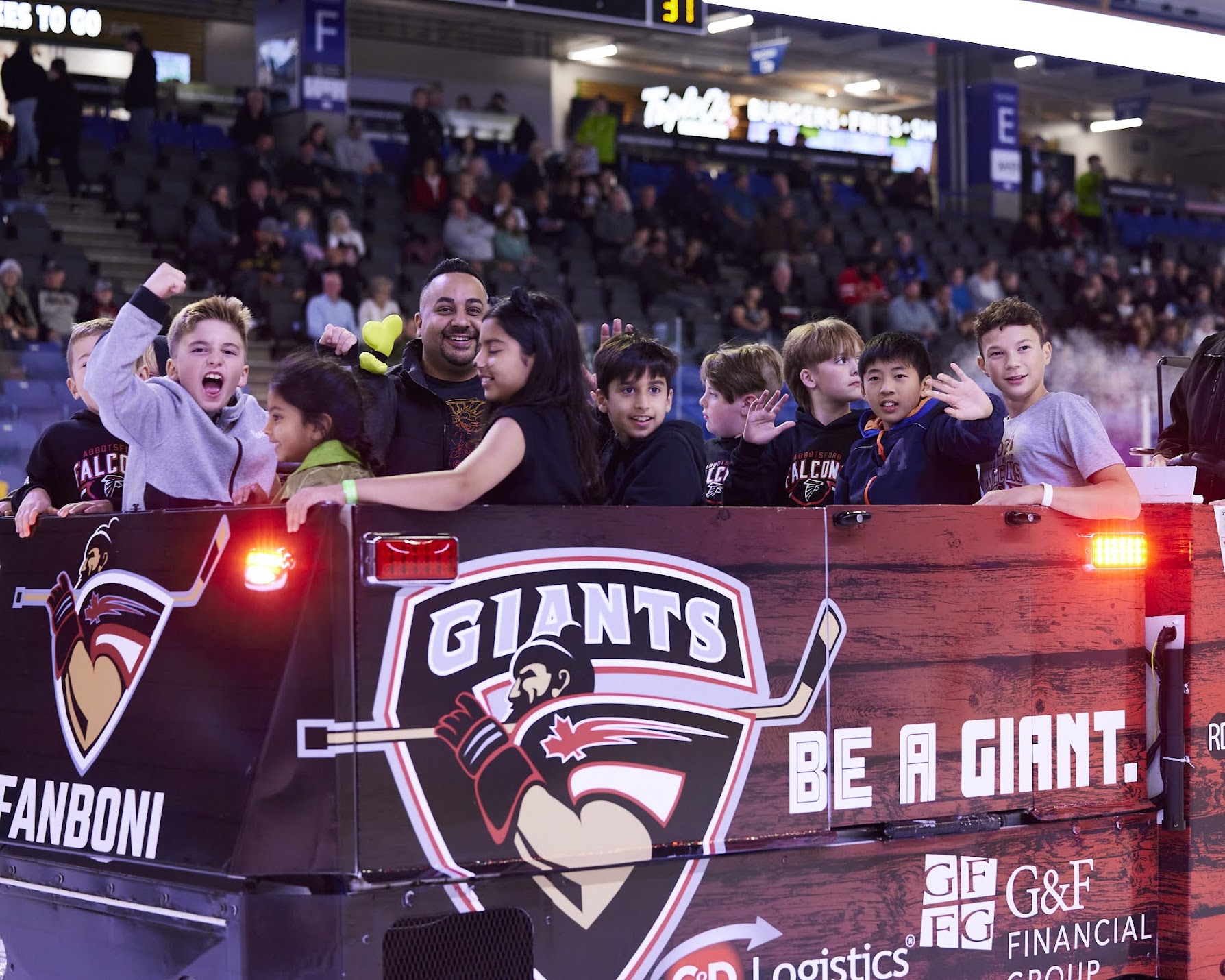 Photo Credit Vancouver Giants
Locally the Vancouver Giants are set to hit the ice for the upcoming 2023-24 season with several special events planned for everyone to enjoy.
Each and every season attending a Giants game is more than just a hockey game, it's an evening of enjoyment for the entire family.
We received the following and wanted to share it so you can mark the dates on your calendar.
Enjoy the read:
This year, many fan-favourites return, guaranteeing a season full of fun for the entire family. The Giants want to remind fans that all Friday home games now begin at 7 p.m. instead of 7:30 p.m.
"A huge thank you goes out to our incredible sponsors, whose support makes these special nights possible," Giants Sr. Vice President Dale Saip said. "We can't wait to get this season underway and see all our amazing fans back at the LEC."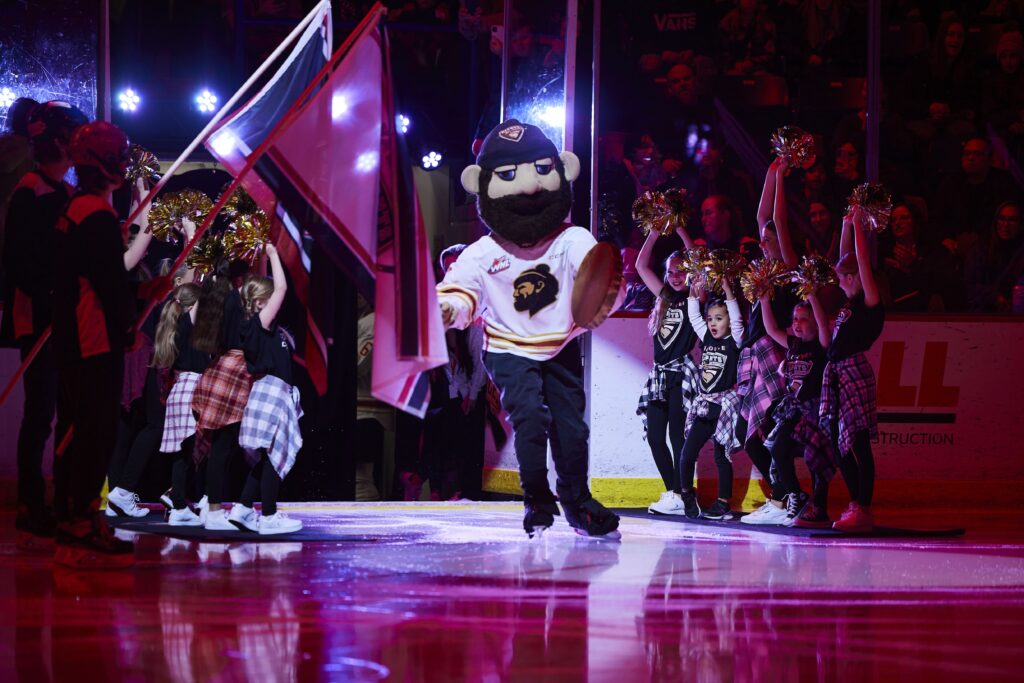 The Giants kick off their home schedule on Friday, September 22, when they welcome division-rival Victoria to the Lower Mainland in the White Spot Home Opener, with puck drop at 7 p.m.
Friday's home opener will include a pre-game announcement and ceremonial puck drop with a special guest, who will be revealed the day prior to the home opener.
Exactly one month later, the Giants will host their first ever Referee Appreciation Night, where the team will don unique, one-of-a-kind jerseys. Following the game, these jerseys will be auctioned off online.
Three other popular dates return to the LEC prior to the Christmas break, with Save on Foods Trick or Suite happening on Sunday, Oct. 29, White Spot Legends Weekend coming to town on Nov. 17/18 and the annual Chevrolet Teddy Bear Toss taking place on Saturday, Dec. 9.
In the new year, a couple of favourites return.
A Family Day matinee against Spokane will take place on Monday, Feb. 19 and a St. Patrick's Day Game against Prince George will be played on Sunday, March 17.
Plus, the Giants will host a game promoting positive mental health in partnership with the CMHA on Friday, Feb. 16 against Portland.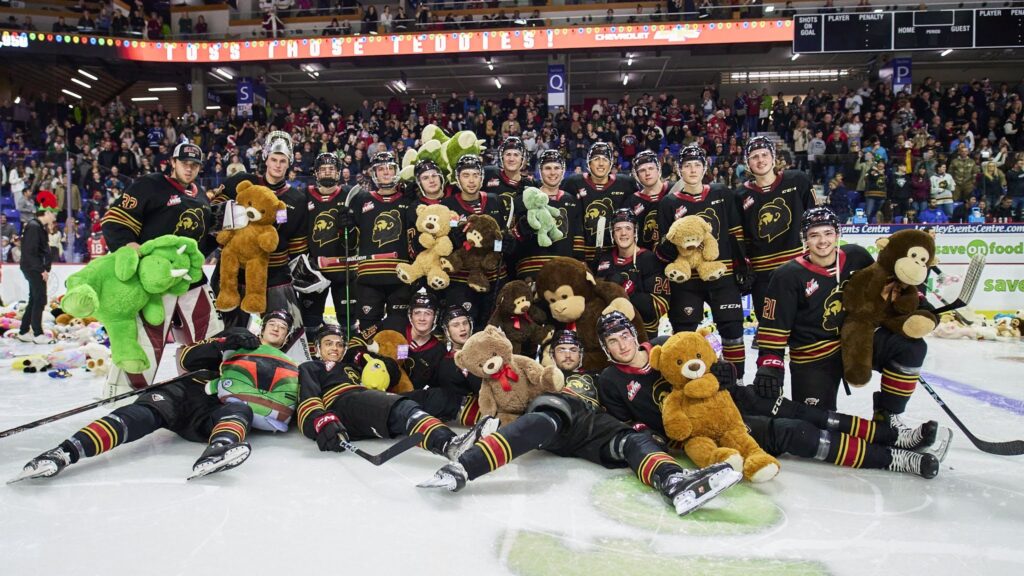 As always, the season wraps up with Fan Appreciation Night, which will take place on Friday, March 22 against the Kelowna Rockets.
Additional details on specific games will be released throughout the season.
You can view the FULL 2023-24 Vancouver Giants Promotional Schedule below:
Fri. Sept. 22 vs. Victoria Royals at 7 p.m. – Home Opener, presented by White Spot
Sun. Oct. 22 vs. Spokane Chiefs at 4 p.m. – Referee Appreciation Night, presented by The Hockey Shop
Sun. Oct. 29 vs. Kamloops Blazers at 4 p.m. – Trick or Suite, presented by Save on Foods
Fri. Nov. 17 vs. Prince George Cougars/Sat. Nov. 18 vs. Lethbridge Hurricanes at 7 p.m. – Legends Weekend, presented by White Spot
Sat. Dec. 9 vs. Everett Silvertips at 7 p.m. – Teddy Bear Toss, presented by Chevrolet
Fri. Feb. 16 vs. Portland Winterhawks at 7 p.m. – CMHA Talk Today Game
Mon. Feb. 19 vs. Spokane Chiefs at 2 p.m. – Family Day Matinee, presented by Valley West Stampede
Sun. March 3 vs. Seattle Thunderbirds at 4 p.m. – Nickelodeon Night, presented by RE/MAX
Sun. March 17 vs. Prince George Cougars at 4 p.m. – St. Patricks Day Game, presented by Great Western Brewery.
Fri. March 22 vs. Kelowna Rockets at 7 p.m. – Fan Appreciation Night