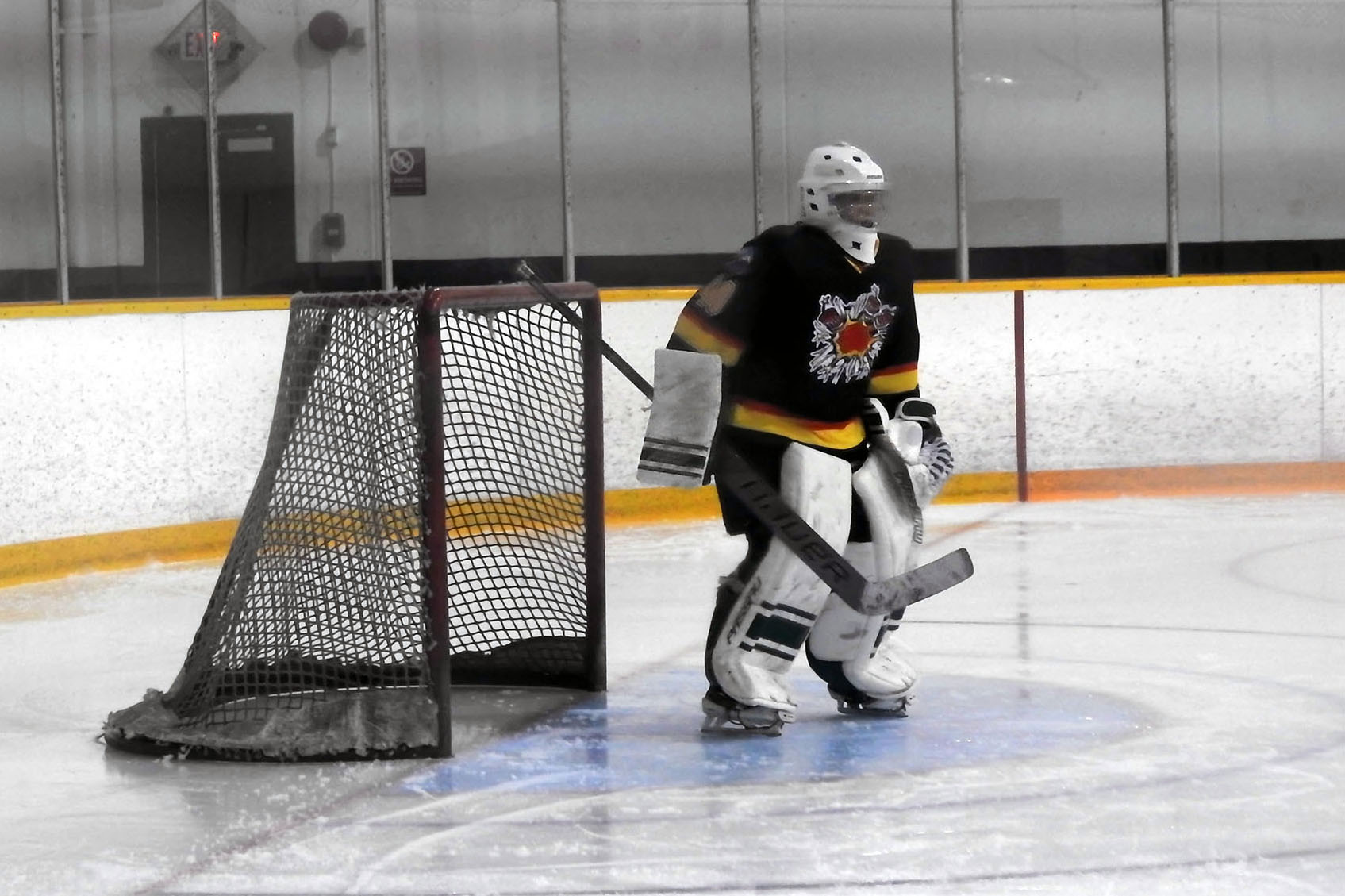 Photo Credit South Coast Women's Hockey League
The eighth-place Burnaby Mountain Capitals earned a split of a two-game series on the road against the first-place Kamloops Vibe in Week 13 of the South Coast Women's Hockey League season..
The Capitals arrived in Kamloops Saturday afternoon, and a few hours later upset the league leaders 2-1 at the Memorial Arena.
Zoe Leas assisted on a powerplay goal from McKenna Cameron early in the second period to give Burnaby an early lead, then Leas scored the eventual game-winner 90 seconds into the final frame to give the Capitals a 2-0 lead.
Kamloops fired 16 shots at the Capitals goal in the third period, but only Majorie Boisvert was able to get a puck past Burnaby netminder Bella Heng.
In a rematch Sunday morning, also at Memorial Arena, the Capitals again found themselves with a 2-1 lead early in the third period. Grace Hanberg and Indianna Wainman tallied for Burnaby.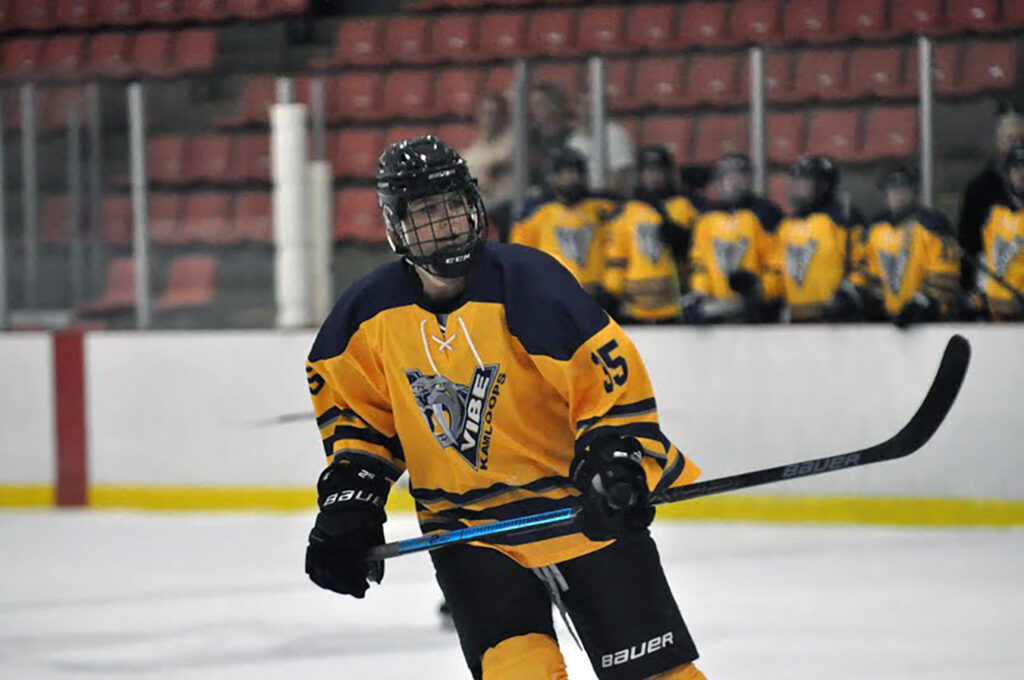 Rochelle Smith had given the Vibe an early 1-0 lead. Kamloops reeled off four goals in the final 18 minutes of play for the 5-2 win, getting two goals each from Kathleen Cahoon and Michelle Morrison.
The Vibe scored three times on four powerplay chances, conceding one shorthanded goal. Burnaby was scoreless in four power play opportunities.
The Fraser Valley Jets topped the Richmond Devils 4-1 at the Richmond Ice Centre on Saturday evening, allowing the Jets to take over fifth place from the Devils.
The Jets outshot their hosts 36-24, and got two goals each from Jackie Lang and Melanie Jue. Sidney Brown had the lone goal for Richmond.
The Meadow Ridge Moose and South Fraser TNT battled to a scoreless tie Saturday night at Planet Ice – Coquitlam.
Melinda Choy stopped 33 shots for her third shutout of the season, while Sabrina Mathias made 18 saves for her first shutout in four games played. 
Standings
                 GP    W     L  T    PTS 
Kamloops Vibe 16 10 3 3 23
North Shore Rebels 11 6 2 3 15
South Fraser TNT           13       6    4   3     15 
Meadow Ridge Moose   12        5   4    3    13 
Fraser Valley Jets           10        5   4    1    11 
Richmond Devils           13        4   6    3     11 
Island Surge                   12        3   9    0       6 
Burnaby Mtn. Capitals   13       3  10    0       6