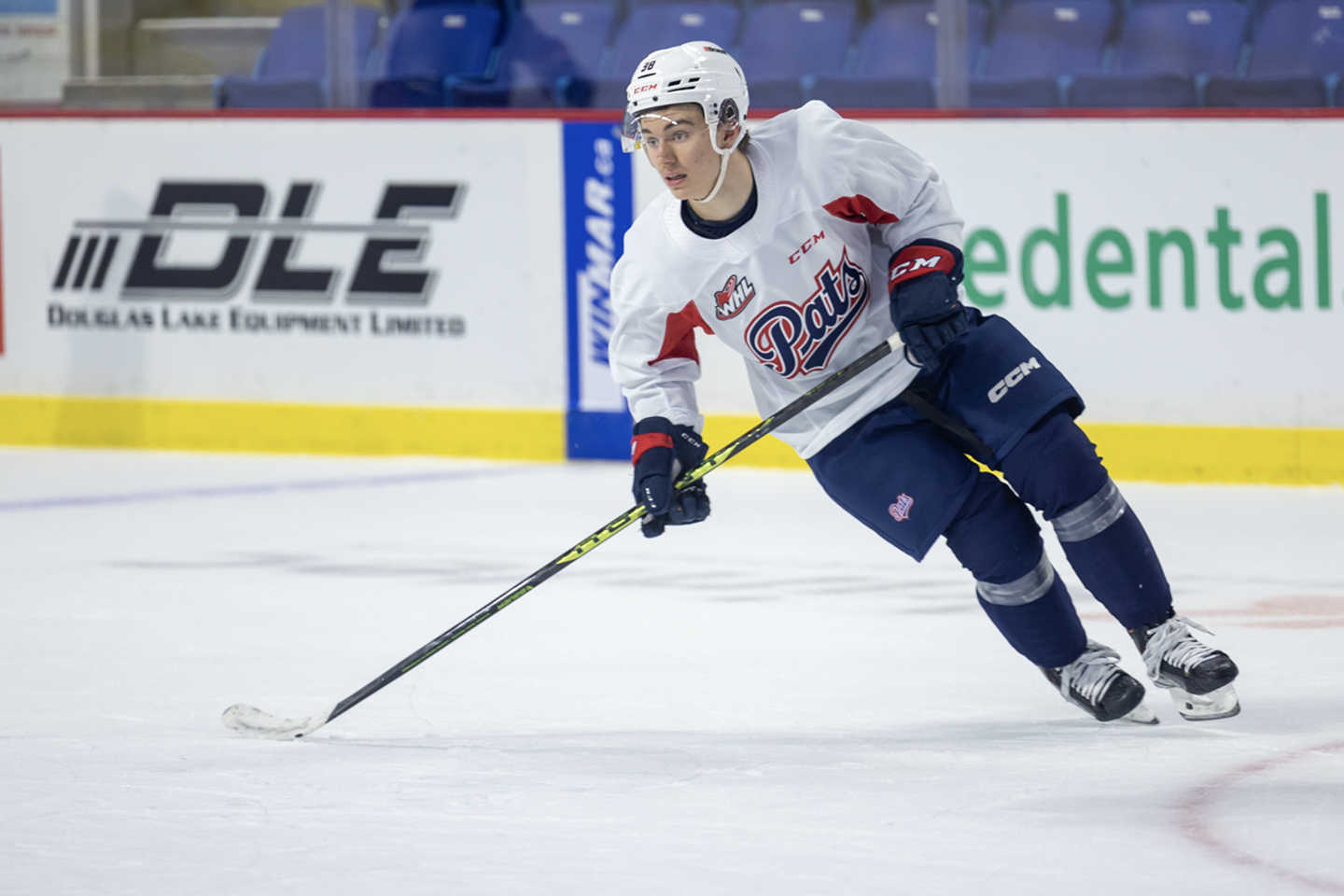 Photo Credit Mark Steffens
To no real surprise North Vancouver's Connor Bedard (17) is expected to be the overall No. 1 in the 2023 NHL Draft.
Currently he along with the Regina Pats on a five-game B.C. road trip that all start with a visit to the Langley Events Centre facing off against the Vancouver Giants.
The remainder of the the games are against the Victoria Royals (Saturday), the Kelowna Rockets (Tuesday) are sold out games.
We are hearing that the match-up against the Kamloops Blazers has a few single tickets with standing room available for the Nov. 30 meeting.
They (Regina) visit Prince George on Dec. 2 game with a few tickets remaining and to the shock of the WHL no one can ever remember when a visiting player or team has managed to have this kind of effect on attendance for any club.
Giants owner Ron Toigo mentioned "It's a nice story. He's a local kid and he's handling it all so well, which is a credit to him and to his family and the people he has around him and I wish him all the success in the world in the other four buildings in BC"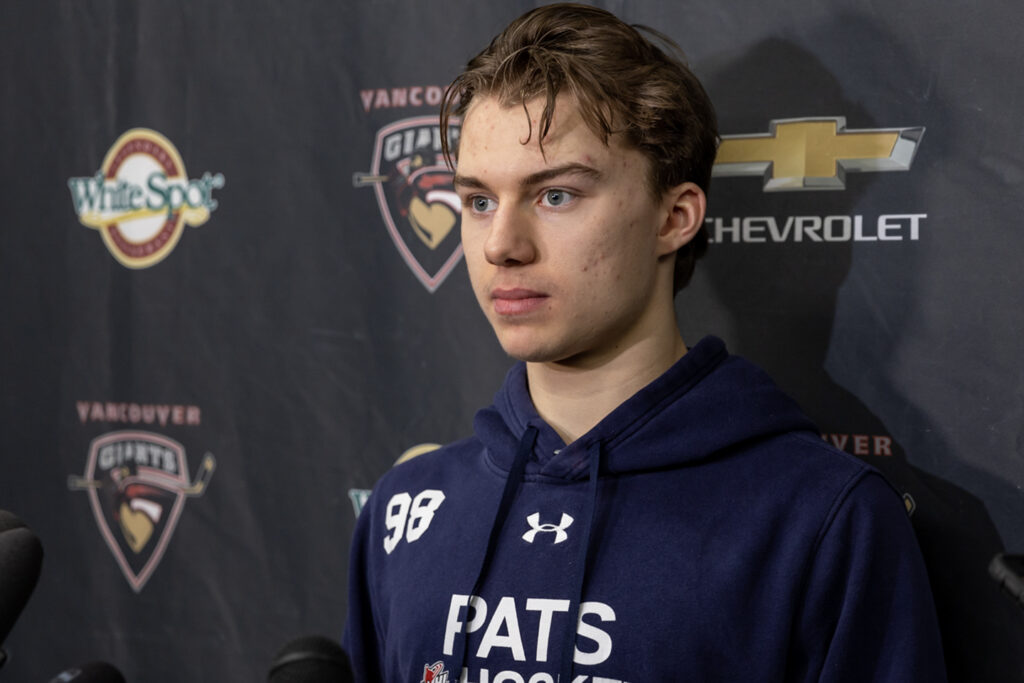 He was the Pats first overall pick in the WHL bantam draft April 22 which indicated in a report in 2020 that GM John Paddock mentioned that they were planning to select Bedard.
For those in the lower mainland who saw him play remembering that he finished with 84 points which include 43 goals in 36 games while playing with the West Vancouver Academy Warriors.
It was Hockey Canada who granted him exceptional player status in 2020 which allowed him to play full-time in major junior hockey as a 15-year old.
He was the first ever player to be given this status in the WHL and only the seventh overall player following the footsteps of Connor McDavid, Aaron Ekbald and John Tavares.
You can imagine how thrilled the Giants are considering that after nine home games the Giants' have only averaged 3,017, but after his visit they might reach around 4,800.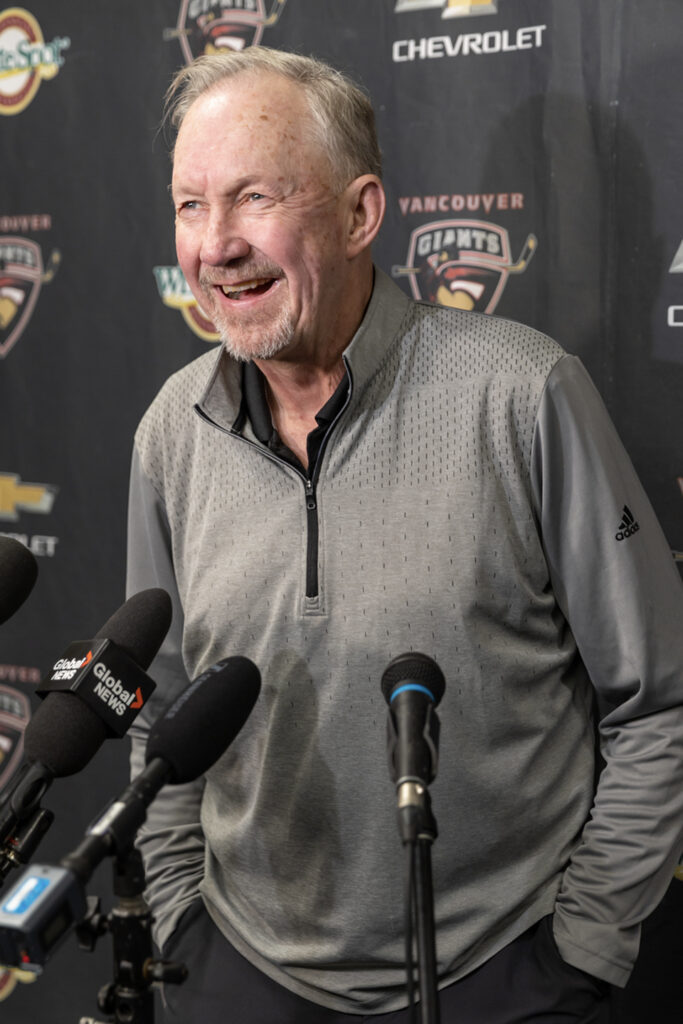 As of press time the game is sold-out and has been for a while and given the media press event Thursday the talk was about him alone.
The LEC hold 5,276, but for the Giants to reach that has been a struggle of late knowing that the last time they announced a sellout was Game 5 of the 2019 WHL championship series against the Prince Albert Raiders with a sell-out crowd of 5,033.
It'll be a fun game for everyone attending and no doubt the Giants want to come out with a W.
Paddock's Resume at a glance:
2015 and 2017 WHL Coach of the Year
2017 WHL Executive of the Year
Head coach and GM of Winnipeg Jets (1991-95)
Head coach Ottawa Senators (2007-08)
Played 87 NHL games, including 1980 Stanley Cup Final with Philadelphia
462 games in the AHL, amassing 282 points and 1,235 penalty minutes
Five-time American Hockey League Calder Cup champion (three as a coach, two as a player)
Drafted by Washington in 1974 NHL Draft
Played his junior hockey with the Brandon Wheat Kings