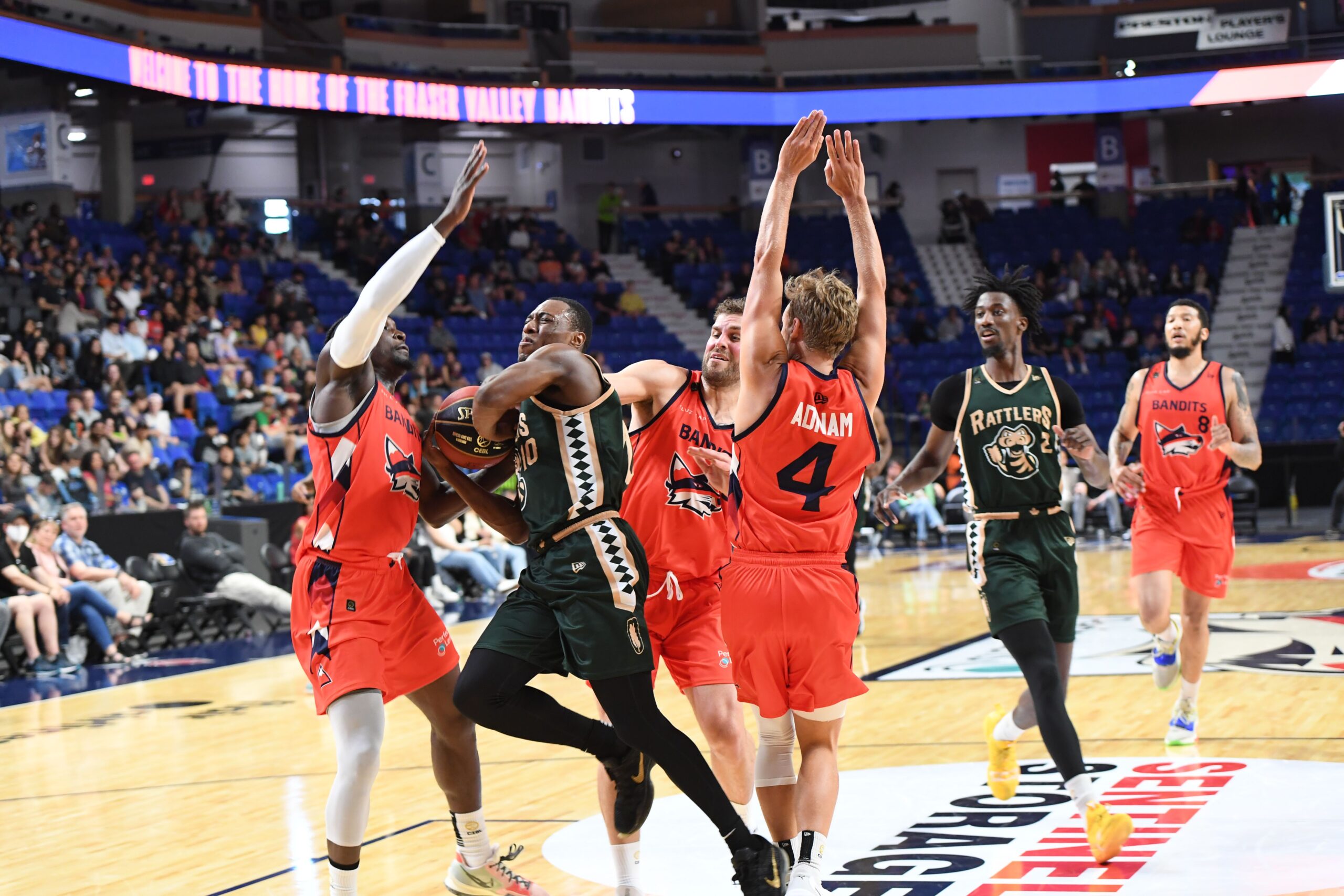 Photo Credit CEBL
The relocated Fraser Valley Bandits came out strong in their home opener Saturday with an pulling off a solid 90-78 win over the Saskatchewan Rattlers.
The win see's them get revenge for their road loss to even their record at .500 in CEBL play in front of the sellout crowd at the Langley Event Center.
The Bandits opened the game taking a 8-3 lead before the Rattlers went on a 16-8 run romp taking a 21-16 lead before the Bandits went on a 9-3 run ending the quarter taking a 25-24 lead.
The second quarter saw the Rattlers and the Bandits combine for 48 points with the Bandits outsourcing the Rattlers 26-22 taking a 51-46 at the half.
The Bandits were led by Murphy Burnatowski with 12, Thomas Kennedy with 11 and Shane Gibson managing 10 points 
The Rattlers leaders at the half were led by Scottie Lindsey with 12, while Tony Carr and Sebastian Aris both managed ten.
Late in the third quarter the game became somewhat physical as both teams were playing an aggressive style which resulted in disqualification fouls on both sides.
Saskatchewan managed to hit a pair of three pointers as well as a free throw taking a 61-56 lead with less than a minute left, but the Bandits cut the lead to 65–63 with under a minute left.
Rattlers scored a bucket to take a 67-63 but the Bandits came back on a run hitting a pair of 3 pointers retaking the lead after three quarters by a 69-67 margin.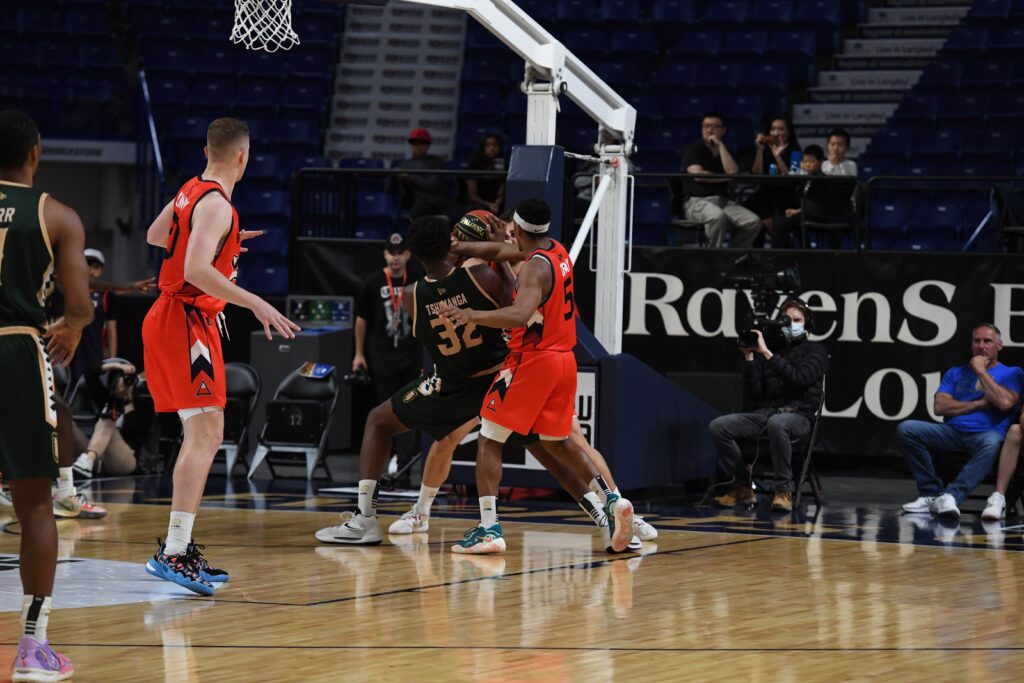 The fourth quarter saw the Bandits extend their lead with an 8 point run jumping out to a 75-67 margin with 6:53 remaining that saw the Rattlers shooters having difficulty converting their shots.
The Rattlers had a run scoring five straight points cutting the deficit to 3 making it a 75-72 game but the Bandits countered with six straight points restoring their lead to 9 points grabbing a 81-72 lead being up by seven.
They managed to extend their lead to 87-73 finishing the game on a three pointer and completed a 9-6 run late to make the final 90-78.
The win has the Bandits with a 1-1  record which is equal to the Rattlers in CEBL play with as the Bandits set to host the Edmonton Stingers with an 11 AM tip-off that has them hosting local Langley schools.
Catch some of the exciting Fraser Valley Bandits hoop action at the new home of the Bandits – the Langley Events Centre.