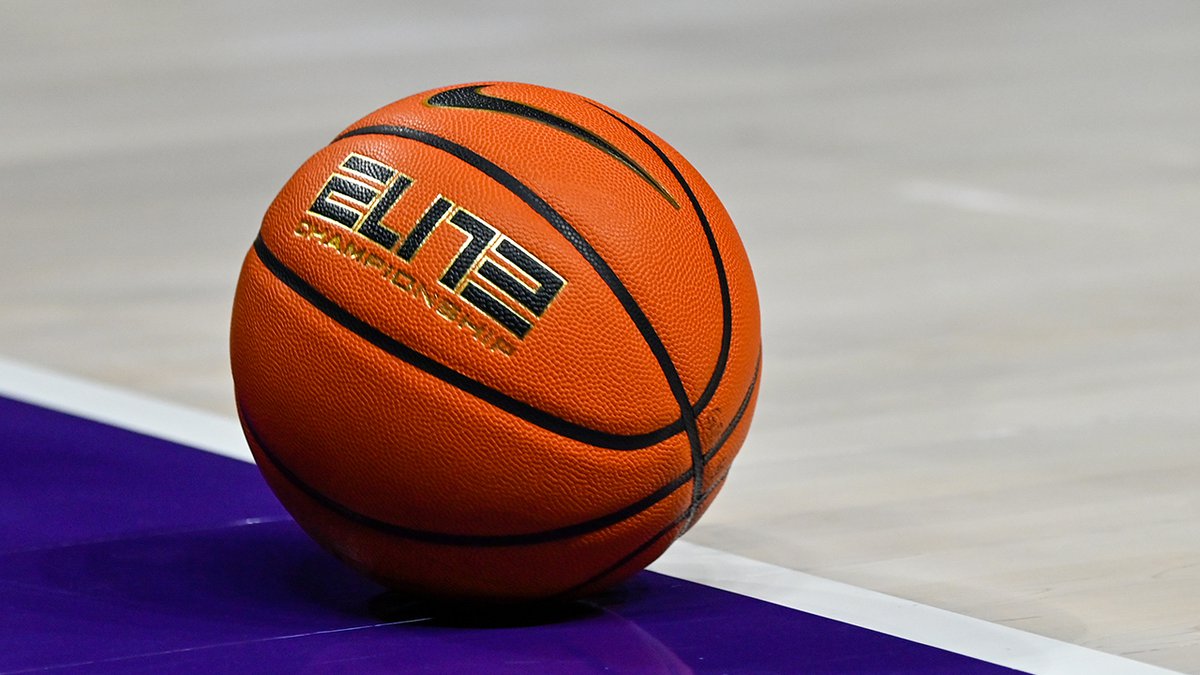 With basketball being the focus for high school sports for the past few weeks, we wanted to share the press release we received from Gary Ahuja, manager of communications for the Langley Events Centre.
We were able to cover the games Friday and given the busy schedule everyone faces in today's world working alongside other organizations only adds to getting the world out with a focus on Amateur Sports in the area.
Thanks again to Gary for the press release:
The field is set for championship Saturday at the 2022 BC School Sports Basketball Boys Basketball Provincial Championships at Langley Events Centre after an exciting night of semi-final action on Friday.
Saturday's championship schedule will see the No. 1 seed – and defending 2020 champion – Unity Christian Flames (Chilliwack) face Victoria's Glenlyon Norfolk Gryphons, the second seed, for the 1A Tournament title with the game tipping off at 1:30pm.
The 2A Tournament has another Victoria squad, the Lambrick Park Lions (the No. 2) seed, going up against the No. 4 seed from Kamloops, the Westsyde Whundas at 3:45pm.
In the 3A Tournament, it is another matchup of No. 1 vs. No. 2 featuring Vancouver's St. Patrick Celtics, the top seed, and the No. 2 Elgin Park Orcas from Surrey. Tip-off time is scheduled for 6:00pm.
And the evening's final game has another 2020 defending champion, the No. 5 Burnaby South Rebels against the No. 7 Semiahmoo Thunderbirds (Surrey). The game begins at 8:15pm.
All four championship games will be played in the Arena Bowl at Langley Events Centre.
For full tournament schedule, daily results, and score sheets, visit www.bchighschoolbasketballchampionships.com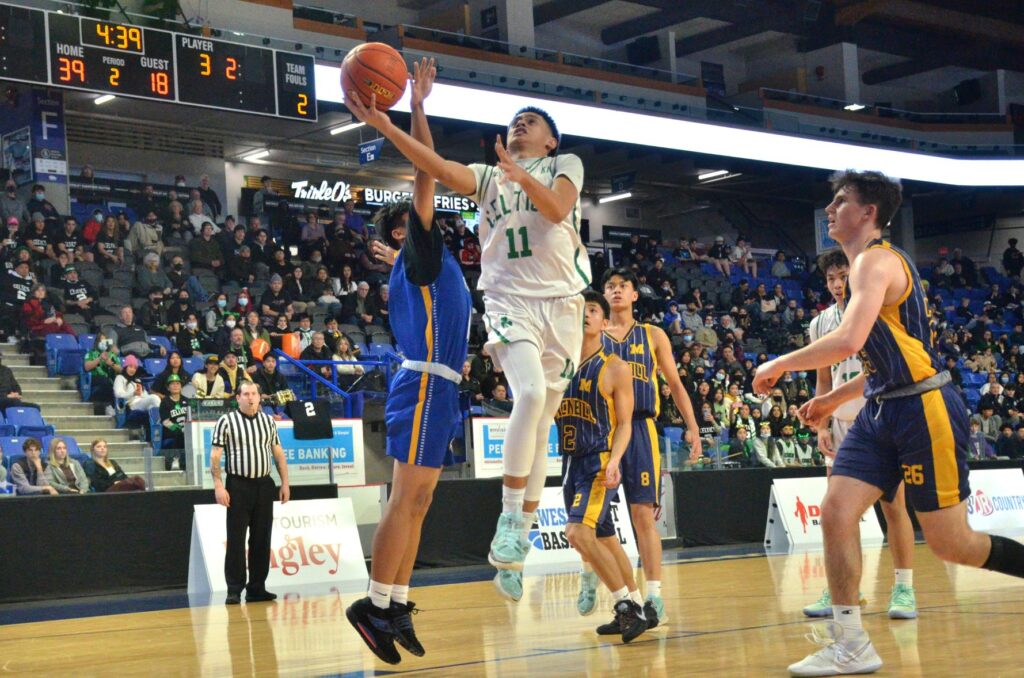 4A Tournament
Maddox Budiman hit a pair of free throws with 1.1 seconds to play, breaking a tie game and sending the Semiahmoo Thunderbirds to a 93-91 win over the No. 3 seeded Vancouver College Fighting Irish.
The Thunderbirds trailed by four early in the first quarter before closing on a huge run for a 15-point lead after a quarter.
The Irish would chip away at the deficit, getting it down to eight with a period to play but could not get a shot off at the buzzer to potentially force overtime.
Semiahmoo led for all but 4:07 of the game.
The biggest difference in the game was field goal percentage as the Thunderbirds were good on 61.5 per cent of their field goals (40-for-65) while Vancouver College was 38-for-84, a 45.2 per cent success rate.
Cole Bekkering did the bulk of the damage offensively, scoring 37 points while hauling in 13 rebounds, dishing out three assists, blocking a pair of shots and grabbing one steal while Torian Lee (18 points, four assists), Sam Snyder (14 points) and Marcus Floares (10 points, 10 rebounds) also chipped in offensively.
The Irish were led by 35 points from Mikyle Malabuyoc and 21 points and nine rebounds from Cole Cruz-Dumont.
Semiahmoo's championship opponent will be the Burnaby South Rebels after they pulled away from Langley's Walnut Grove Gators, winning 84-68 over the No. 8 seed.
Burnaby South used strong second and fourth quarters, as they outscored the Gators 47-27 over those 20 minutes in a game the Rebels led almost the entire way.
Jimmy Zaborniak scored 29 points, dished out five assists and had five steals, while Karn Aujla added 20 points and 14 rebounds. Kevin Kao (24 points) and Dylan Senft (22 points) powered the Gators offense.
3A Tournament
Any thought that a devasting injury to Kaden Carrion the night before in the quarter-final may distract Vancouver's St. Patrick Celtics were quickly put to rest.
While their teammate was undergoing surgery, the Celtics offence was firing on all cylinders, building a 25-point lead at the half as they cruised to the 91-61 win Richmond's A.R. MacNeill Ravens, the fourth seed.
St. Patrick sunk 11 three-pointers in the game, compared to just four for the Ravens.
Irish Coquia delivered a double-double with 28 points and 19 rebounds, as well as five assists and three steals to lead the Celtics, who also received 18 points from Joey Panghulan, 16 from Josh Bahena and 14 from Jornel Ursua.
Everett Swaim was MacNeill's top scorer with 23 points and hauled in 17 rebounds. Josh Mayan added 16 points.
Up next for St. Patrick is a showdown with the No. 2 seed Elgin Park Orcas after the Surrey school defeated Prince George's Duchess Park Condors 75-63.
The Orcas held significant advantages both in rebounding (43-25) and free throws as Elgin Park was 16-for-23 compared to Duchess Park's 6-for-12.
Cyus Harrison scored 29 points and grabbed 10 rebounds and Adam Olsen added 15 points. Duchess Park was led by 29 points from Evgeny Baukin.