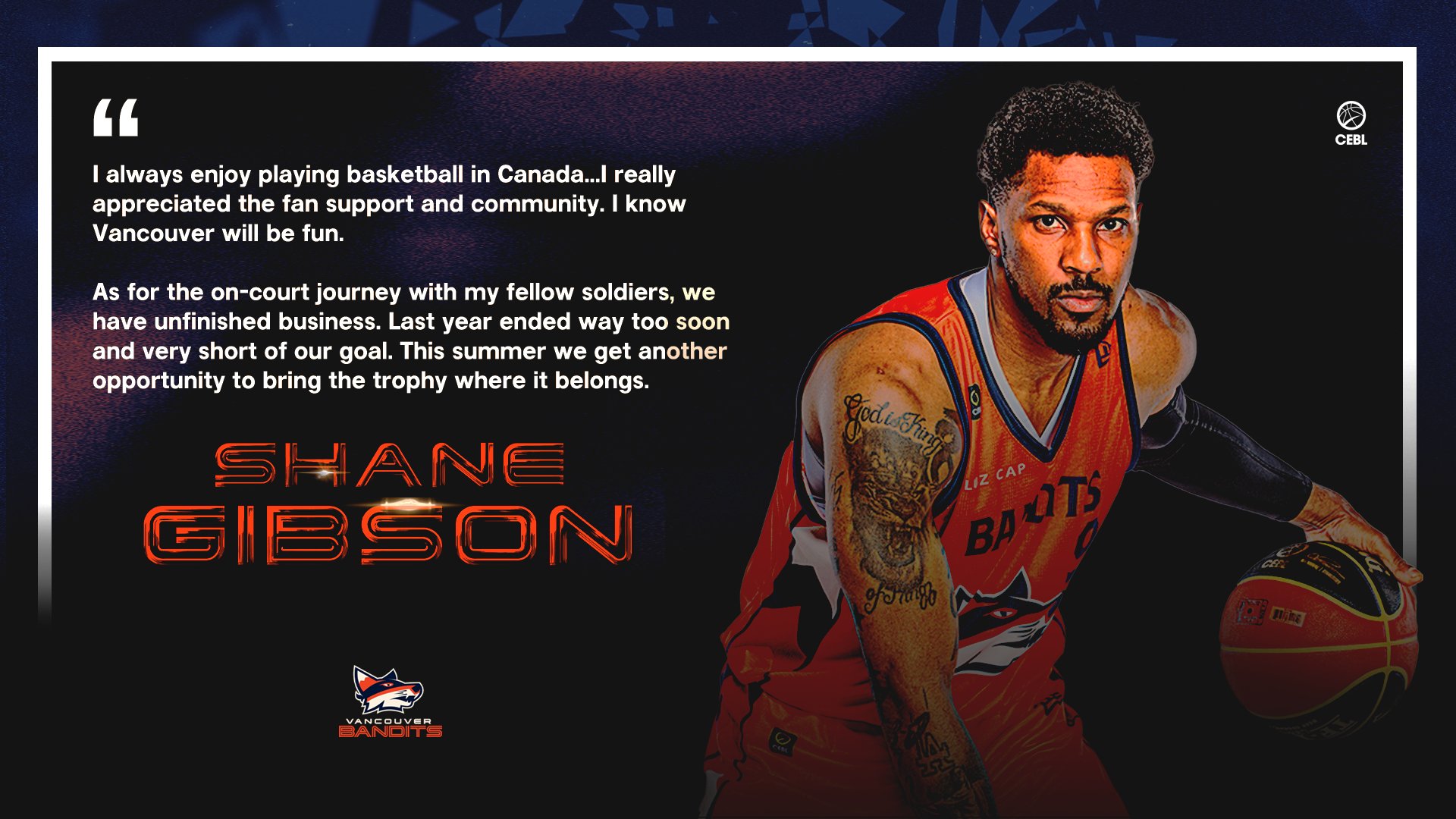 Photo Credit Vancouver Bandits Twitter
The Bandits have re-signed Killingly Conn. Shane Gibson (6,2") (33) was their leading scorer for 2022 making this his second consecutive Canadian Elite Basketball League (CEBL) season with BC's professional basketball team.
He played 19 games averaging 18.7 points which is a team-high as well as being second on the team shooting 47.5% ranking second in assists (3.2) and fourth in rebounds per game (4.4) among all Bandit players dressing in 12 regular season games.
His scoring ability has him listed in the leagues top players and was named as one of the members of the All-CEBL Second Team in 2022.
He averages a point per game in the CEBL's top 10 that has him ranked second in long shots among league leading three-pointers made (59).
His 42% accuracy from three-point range placed him fifth in the league and second behind Malcolm Duvivier also of the Bandits.
He mentioned "I always enjoy playing basketball in Canada. Last summer was my second stint in the country and I really appreciated the fan support and community.
I know Vancouver will be fun. As for the on-court journey with my fellow soldiers, we have unfinished business.
Last year ended way too soon and very short of our goal. This summer we get another opportunity to bring the trophy where it belongs."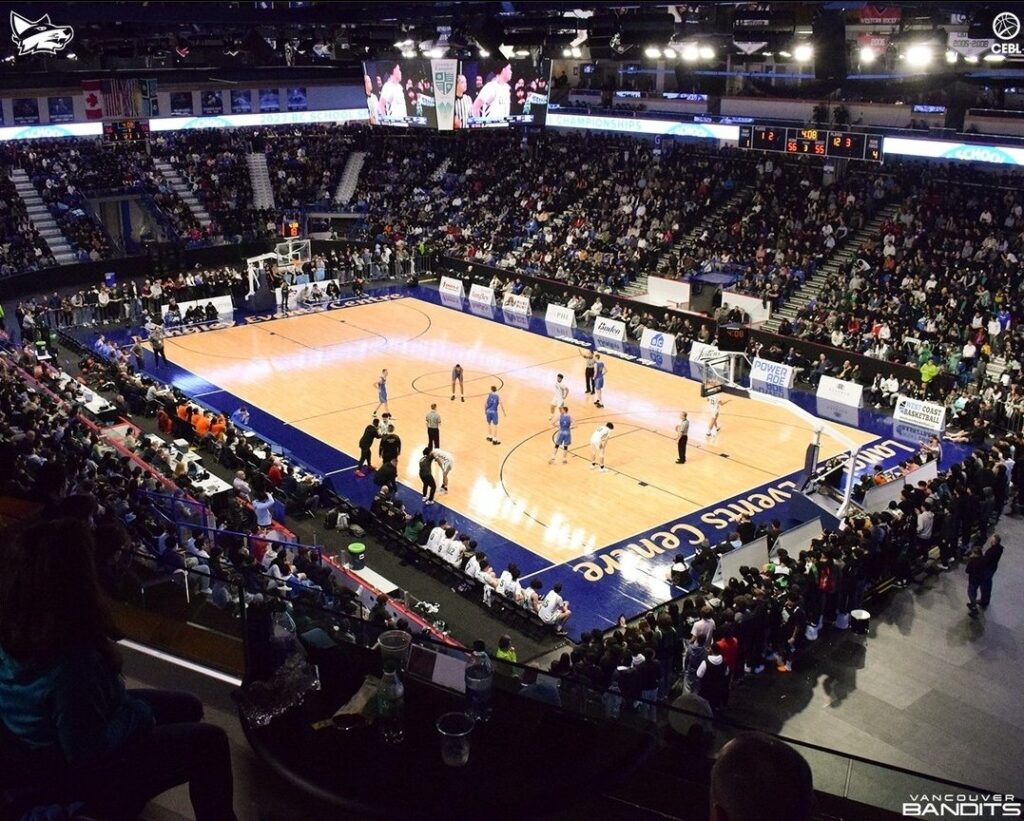 He is a past three-time All-Northeast Conference selection in addition to being the all-time leading scorer at Sacred Heart University (SHU) NCAA Division I program history averaging 17.2 points per-game between 2008-2013.
In 2018 he won MVP titles with Cyprus AEK Larnaca (2016-17) with BC Beroe in the Balkan International Basketball League.
After the Bandits wrapped up the season he played with Defensor Sporting Club in Uruguay then signed with TED Ankara Kolejliler in Turkey, which is his current team.
Bandits head coach and general manager Kyle Julius mentioned "We are really excited to welcome Shane back. He was a tremendous leader for us last season and his ability to spark an offence and make big plays is second to none. He is going to be a huge part of our family and he will surely enhance our culture."
The Bandits start the season on the road May 27th against the Winnipeg Sea Bears at Canada Life Centre then return for their first home game against the Calgary Surge June 3rd at the LEC.
Season tickets for the fifth season of Bandits Basketball are available for purchase and can be accessed by clicking here. A full seat map, price chart breakdown, season schedule and a complete list of season ticket holder benefits can be found by clicking here.
They are in there fifth season and are hosting Championship Weekend, which takes place between Friday, August 11 and Sunday, August 13.
For Bandits media inquiries contact:
Andrew Savory
Vice President
Brand & Communications
(604) 217-6213