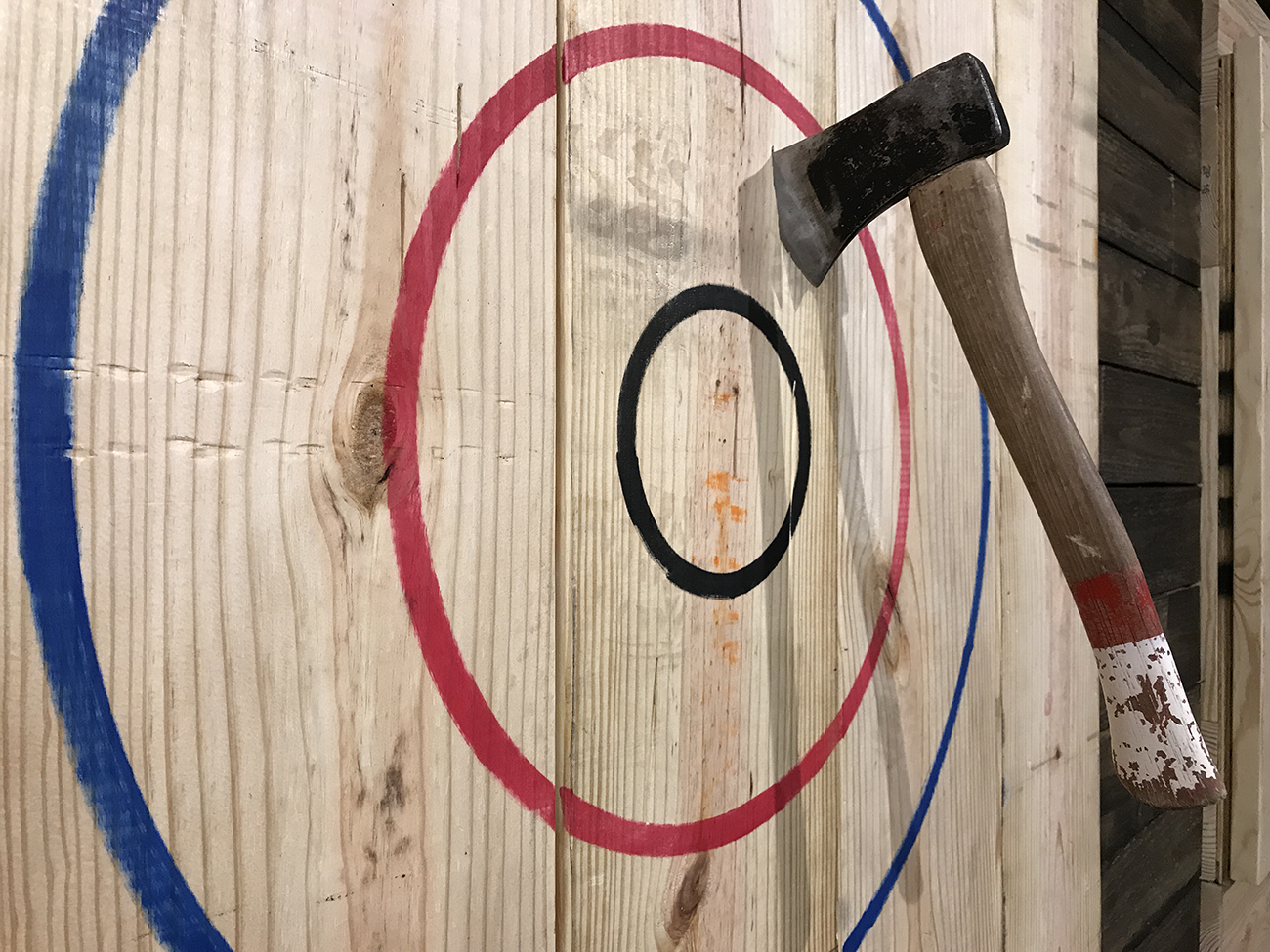 One sport that seldom or never gets any coverage is one in which you have to have a "sharp eye" along with hand coordination is Axe Throwing, which by many is considered extremely dangerous, but not to Kendra and Nick Kolomyja.
They began their trek to their new found sport in 2016 when they tried it out and of all places; a birthday party – hopefully for adults?
After who knows how many throws and five years in the making I'm hearing that Kendra mentioned "That's one of the things that's really great about being able to compete at a tournament at this level."
Continuing on she mentioned "[Rival] are such big supporters of the community, so it's really great for us to be able to do something on a bigger stage to promote our home team, and to throw and represent Airdrie and local Rival Axe Throwing for only the second time."
The previous event was held in Tucson and regardless of it being their first time he (Nick) finished 5th, while Kendra finished 25th in a field of over 60 competitors from around the world.
Reportedly due to Covid, last year's event was limited to American competitors only all due to travel restrictions between Canada and the US.
Given the fact that the last event was being broadcast on a US National TV outlet and under the lights, some competitors are simply unable to compete under the lights and pressure of the big stage.
A year or two can make a world of difference and there's no doubt that the couple have set their target goal of coming home with medals after competing with some of the best in the world.
A few years later, Nick said the couple's experience from 2019 and their improvement since then bodes well for their prospects at the upcoming WATL championships, which will be televised on major sports networks in the United States.
The couple fashioned an axe-throwing target in their garage a few years ago, and have spent countless hours since then perfecting their techniques.
"You get to the point where you wake up at 4:30, and before going to work, you want to get 10, 20 throws in," he said. "You work 10 hours a day, come home, shower, throw some more, have dinner with the family, put the kids to bed, and then come back out and throw until 11 p.m."
Though they are more dedicated to axe throwing than most people who take to the sport, Kendra added one of the best things about the activity is how accessible it is, regardless of age or mobility.
Strange as it sounds, it's open for individuals of all ages and naturally focuses on safety alone, considering that the league has competitors signed up from eight years to 80 years old, so age means nothing!!
Locally in the lower mainland there is Axe Throwing in Port Coquitlam, Surrey and Maple Ridge to name only three.
Lets not forget that there is an event held at Grouse Mountain that attracts visitors from various areas and regions.
An impressive outdoor set features two logging camps from the early 1900s, where Johnny Nelson from the Green River logging camp prepares to battle Willie McGee from Blue Mountain to determine the top lumberjack.
The 30-minute show offers fast-paced entertainment and features log rolling, a 60-foot tree climb, two-man peg and raker saws, axe throwing, and an exciting springboard chop – the only three-board event in North America.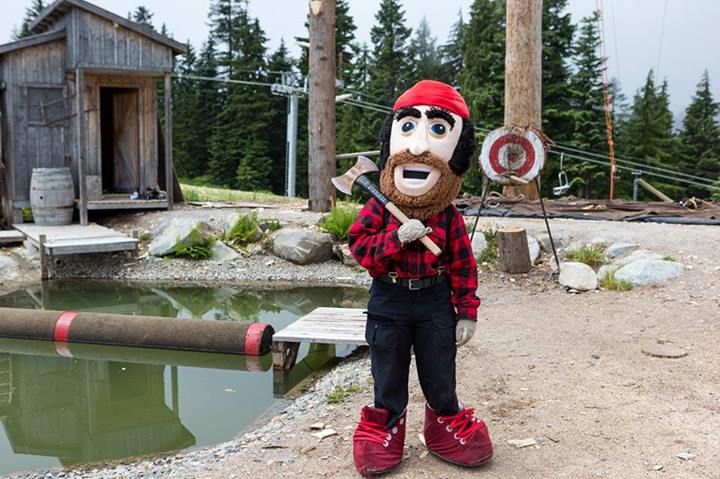 Have fun and set your sights on the target!!!