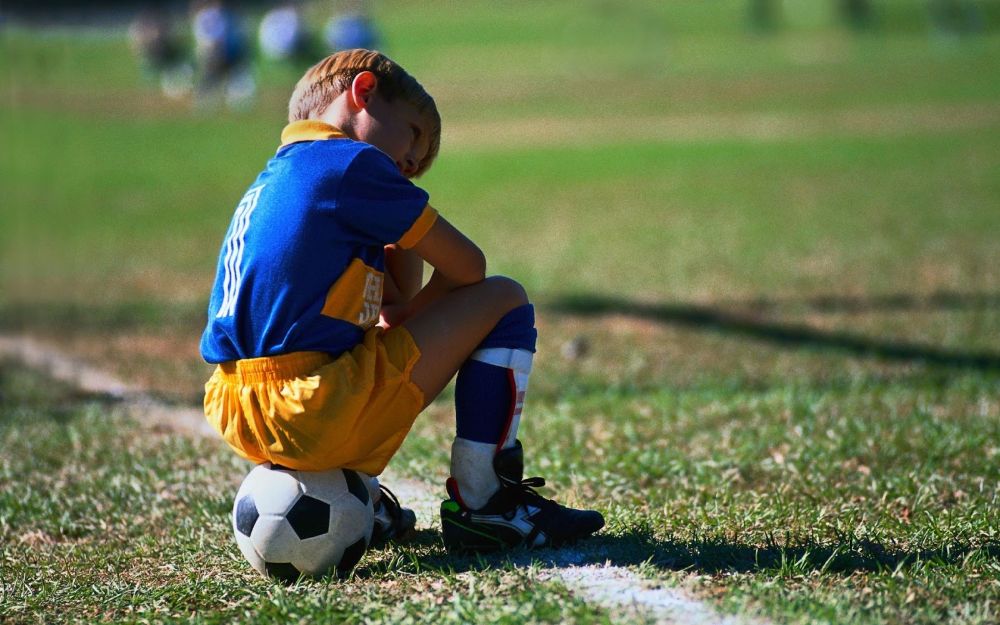 Photo Credit Baxter Sports
From an early age we were taught that playing sports was meant to respect your opponent and above all else listen to your coaches and have fun.
Coaches bring out the best in any athlete, young or old but for some reason players fail to understand what or how to respect their fellow player.
Anyone who watches sport has an understanding that players can at times get aggressive and play with no respect for the rules but also their opponent.
At what age does this begin and why is a question that as parents you have to ask yourself, but does it start at practice or at home.
I watch players "flip out" in a variety of sports ranging from pro to beer league sports with the individual thinking that scouts are in the crowd waiting to sign them.
If that's your mindset, take up another sport or better yet stay home and let someone else take your spot on the team, which doesn't have to be a team sport.
This can happen even in a tennis match where you are the only one playing with the ball that goes out of bounds on what you feel is a missed call by the umpire.
At times you have to think that this is installed in the individual at a young age which was taught by mom or dad or possibly yet a coach?
From minor to pro athletes have a desire to win at all costs and if they happen to lose some think that they will be classified as second best; which is far from the truth.
Everyone or some are concerned about concussions and how it will affect the athlete in the future when they get older but at a young age no one really knows.
Hockey allows fighting, but has issues with possible concussions, soccer allows "heading the ball" and doesn't think about it, while figure skating uses no helmets.
All of the above are considered within the rules and part of the sport, but what happens is and when something tragic occurs, which we hope never happens.
Locally the Ladner Pioneers are playing in Leduc for the championship for the Presidents Cup with the Pioneers having a perfect 16-0 season.
In one of the games which I hear was "heated" I am hearing that one of the Pioneer players became involved in an altercation and was bitten – yes bitten but the opposition player.
Reflecting back to the last Vancouver Whitecaps home game Lucas Cavallini (29) was sent off with a Red Card and is facing a four game suspension which will be a huge loss to the Caps.
He (Cavallini) was on the pitch for only eight minutes and then knocked Nashville SC midfielder Alex Muyl to the ground and proceeded to stop on the back of his head and no I'm not exaggerating.
The referee Jon Freemon abruptly issued an immediate red card, with Cavallini later saying "I haven't been sleeping since what happened. I apologize for letting my teammates down, the club, the fans. You guys have been great with me and everyone has been supportive.
"I hate to do things like this and just let the emotions get the worst out of me. Especially at a time like this where we need points more than ever and we're pushing for a playoff spot. It is what it is. I've just got to be supportive of the team and push my teammates."
First off, why would any player let alone a pro step on anyone's head and say what you will, he knew what he did.
Now he's remorseful for two reasons, first he got caught and secondly he's facing a suspension from the league.
It is interesting to note that he has been suspended in the 2020 season and was issued a second yellow card in a home match September 13th vs Montreal.
The reason is similar to this as at that time he was suspended one match after dragging his foot over the top of Montreal goalkeeper Clement Diop but later said he was sorry.
In a recent conversation with some of our youth soccer parents and young players they are wondering why the team did not first suspend him for his actions, which I can not answer.
You have to ask yourself in either of the above situations how or what would the player who did the action do if he was having a bad day at home and his son or daughter dropped the milk jug causing it to spill.
If actions like either of the above two happened on the street this might just be a situation for the police to handle, so why do it??
Professional players are looked up to by today's youth and as one young girl mentioned "It's time for these players to grow up and I know it wouldn't happen from any player on my team."
Out of the mouth of today's youth and honestly speaking – she is speaking the truth!!